Trail Report / Training Report Drawing
Submit a trail report and be entered into our weekly $50 store gift certificate drawing.

Mount Itasca, February 21, 2017 (Photo: Vladimir Cervenka)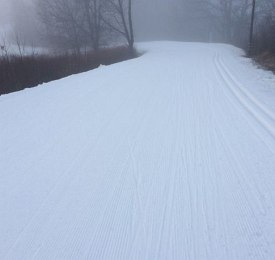 Hyland Lake, February 21, 2017 (Photo: Bill Oyler)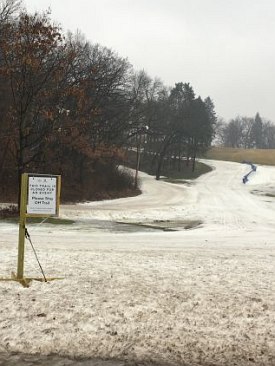 Warm weather and rain taking its toll, Theodore Wirth , February 20, 2017 (Photo: Clayton Keim)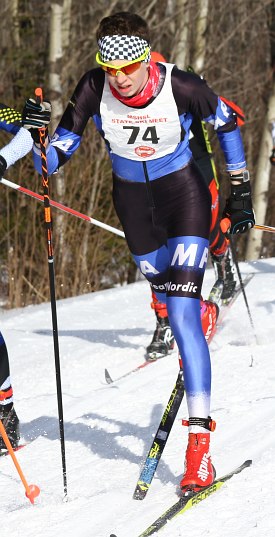 Big mover Matthew Bourne, Minnesota State Meet, February 16, 2017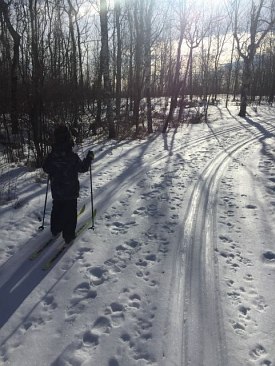 Piedmont ski trails, February 19, 2017 (Photo: Nicole Ottjes)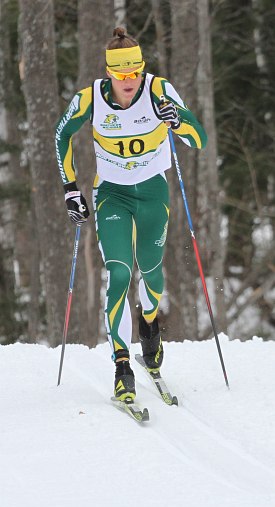 Adam Martin, CCSA Regionals, February 19, 2017 (Photo: Jennifer Brisbois)

Abigail Jarzin, Minneapolis classical JNQ, February 19, 2017

Cullen Chosy with Xavier Mansfield in pursuit, Minneapolis classical JNQ, February 19, 2017
Skinnyski FAQ
December 4, 2011
We've collected together a bunch of common questions to assembly our own FAQ for cross-country skiing in the Midwest and using the Skinnyski website.
Skinnyski Photos
February 5, 2009
Found a photo you'd like to get a copy of? Looking for images from a past event? Find out how to dig through our archives and help support the web site by purchasing photographs.

Trail Report Updates
February 22, 2017
Much of the area skiing has been put on hold, awaiting cooler temperatures. Still plenty of snow up north. New reports from Hidden Valley, Theodore Wirth North, Hyland Lake(3)

, Greenbush, Timberland Hills, Swedetown, Sleeping Giant Provincial, Camp Forest Springs, Navarino Wildlife, Maplelag

, and recent reports from Valley Spur, Theodore Wirth North(2), Mount Itasca

, Snowflake, After Hours, Hyland Lake(3)

, Wintergreen, Maplelag

.

USSA: Nordic World Championships Open In Finland
February 21, 2017
The World Championships in Lahti, Finland, start this Thursday, Feb 23rd, with the freestyle sprint races. A number of Midwest skiers will be competing in the events running through March 5th, including Jessie Diggins, Caitlin Gregg and Kyle Bratrud. NBC will have same day coverage with live stream and event replay. The opening freestyle sprint heats will air at 9:30 am CST on Thursday on NBC Sports Live.
Related:
USSA: Strong U.S. Team Announced For World Champs
Video:

NBC Sports Live Streaming,

Welcome to Lahti
World Championships Lahti Facebook
World Championships Lahti Website
Nordic Combined: Eleven Athletes Named To World Champs Team


Twelve NNF-supported Athletes to Compete at World Champs in Lahti, Finland

Riverbrook Birkie Celebration
February 21, 2017
Riverbrook is hosting a Birkie celebration party on Main Street Hayward with beer and chicken chili. Stop in and visit them this weekend.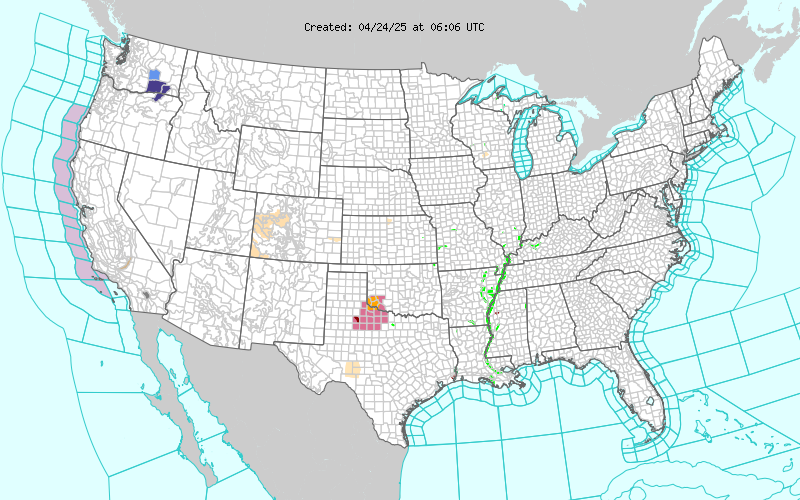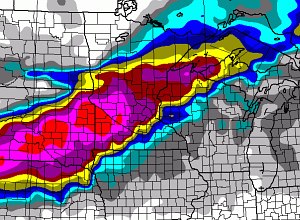 Winter Storm Taking Aim at Midwest
February 21, 2017
A major winter storm is shaping up for the upper Midwest for Thursday night through Friday, as Winter Storm Watches are being posted for parts of southern/central Minnesota and western Wisconsin. While most of the models indicate major snowfall, 6-12", the exact path of the storm is still uncertain. Stay tuned for further statements and plan your travel accordingly.
Related:
Regional Winter Storm Statements

Birkie Announces Friday Changes, Saturday Scenarios
February 21, 2017
Updates are coming fast and furiously as Birkie organizers scramble to adjust schedules and map out new scenarios while keeping their eye on the prospects of a Friday winter storm. The Korte has been moved to Saturday, with all Saturday events being labeled as to-be-decided. Stay tuned...
Related:
Video:

Birkie Update on Races,


Birkie Trail Update Wednesday Morning
Birkie Forecast by Ed Liebsch

Birkie Announces Changes to Schedule
February 21, 2017
On Tuesday morning, after an inch of rain Monday, the American Birkebeiner organizers announced a number of changes to events. Some of the major updates: Barkie Birkie, Barnebirkie, and Junior Birkie races on Thursday will be running events. Cancelled at this point are: Elite sprints, Nikkerbeiner, and Adaptive Ski.
Related:
Video:

Birkie Update on Thursday Events

Minnesota State Meet Recap
February 20, 2017
We recap the Minnesota High School Nordic Championships breaking down some numbers in the team competition and looking at the top movers, as well as fact-checking our state meet predictions.
Related:


State Meet Lost and Found

Hoigaards: Birkie Race Wax Service
February 20, 2017
Hoigaard's is offering their Five-Star Nordic Wax Service to Birkie skiers facing the difficult waxing conditions at this year's race. Choose the Bronze, Silver or Gold option, based on your need for speed and the level of fluorocarbons you desire.
Related:
Feb 21 Birkie Fast Wax Clinic at Hoigaards

Elite Racing Weekend Recap
February 20, 2017
Mary Kozloski recaps the weekend SuperTour/CCSA Regionals in Ishpeming and the Middlebury Carnival racing from the EISA series.
Related:


NCAA Central Region Skiing Championships Recap
Birkie Announces Course Changes
February 20, 2017
The Birkie officials have announced that the traditional downtown finish is no longer an option, but are still looking at using part, if not most, of the Birkie trail. Watch for further updates as the week (and warm weather) progresses.
Related:
Video:

Monday Morning Update
Junior Birkie Switching to Trail Run
Start Birkebeiner Prep
February 20, 2017
Start has outlined their initial Birkie wax recommendation, and posted a list of upcoming wax clinics in the Twin Cities this week.
Back to Yellowstone: Rendezvous Ski Race March 4th
February 19, 2017
If you've enjoyed West Yellowstone in November, this could be the year to head back for their annual Rendezvous Ski Race on March 4th. There are six different races to choose from depending on your age and ability ranging from 2K to 50K freestyle, along with a 25K classic.
Send Skinnyski Out East
February 19, 2017
With both Junior Nationals and NCAA Championships out East this March, and during the same week, we are attempting to attend both events, providing same day coverage with emphasis on the Midwest competitors. But its a major undertaking, so we are asking for your financial support to make this happen.
Midwest Junior National and NENSA U16 Teams Named
February 19, 2017
With the completion of the Junior National competition this past weekend, the Midwest Junior National and NENSA U16 Championship preliminary teams have been named. Expect some changes/additions to the list over the coming week, as some decline and U20 collegiate skiers may be added.
Related:
2017 Junior Nationals (Lake Placid, NY)
2017 NENSA U16 Championships (Farmington, ME)
Minneapolis JNQ Classical Races Coverage
February 19, 2017
Theodore Wirth provided an oasis of snow one more time for the Minneapolis JNQ classical distance races on Sunday. The U18/U20 boys started the show at 8 am with glazed tracks - very fast conditions. The race proved to be one of the most exciting on the day as Madison's Cullen Chosy broke away on the final lap, only to be chased down by Xavier Mansfield on the final climb - an inadvertent miss of the lap vs finish lane left Mansfield soloing in for the victory. John Schwinghamer was third. Abigail Jarzin took control of the U18/U20 girls race in the final lap to take the title, Renae Anderson held with her for much of the race to finish second, with Mara McCollar third. The U16 titles went to Henry Hall and Kaelin Jackson. Results posted, along with photos from the JNQ races.

SuperTour/CCSA Regional: Classical Races Coverage
February 19, 2017
The CCSA Regional competition and SuperTour weekend wrapped up on Sunday with classical races at Al Quaal in Ishpeming. The men raced first, interval start format, and it was David Norris coming on top in the 10K event, besting NMU's Adam Martin by just under four seconds, with Matt Gelso third. In the womens 5K, Kaitlynn Miller led a Craftsbury Green sweep of the podium, with teammates Caitlin Patterson and Elizabeth Guiney second and third. NMU's Nicole Schneider was the top collegiate skier, finishing 11th. Results posted, plus photos from Jennifer Brisbois and Jackie Schneider.

Biathlon: Susan Dunklee Wins Silver at World Championships
February 19, 2017
Susan Dunklee captured her first world championship medal and the second of the week for the U.S. team by finishing second in the women's 12.5-kilometer mass start at the IBU World Championships in Hochfilzen, Austria.
World Cup Otepaa: Classical
February 19, 2017
Concluding the racing action before the World Championships that begin late next week, skiers took to the classical style on Sunday for races at Otepaa, Estonia. Norway again dominated, with Marit Bjoergen and Martin Johnsrud Sundby taking the victories in 10K and 15K distance events. The US woman, minus Jessie Diggins, had two top 25 finishes as Sadie Bjornsen lead the way in 19th and Rosie Brennan was 24th. Erik Bjornsen had the best time for the US men, taking 36th.
Related:
Results: 10K, 15K Classical
Birkie Outlook
February 18, 2017
Warm weather has put the Birkie on the ropes. We look at some of the difficult battles in the past and how they might correlate to this year and the possible options available to the organizers.
Related:
Video:

Sunday Morning Birkie Trail Update
Birkie Forecast by Ed Liebsch
Out There: Birkie Fever
February 18, 2017
Out There Ski Shop relates their own Birkie Fever and reflects on past Birkies.
Gear West Podcasts
February 18, 2017
Gear West has published two podcasts recently, one covering their Nordic Fever Night with guest panelists, the other discussing the State Meet and Vasaloppet races.
New Moon: Wax Report, Birkie Prep
February 18, 2017
New Moon has their Birkie wax report up, as well as a story from the Pre-Birkie, and a behind the scenes look at their own Birkie preparation madness.
Minneapolis JNQ Classical Sprints Coverage
February 18, 2017
After reasonable 40F weather for the morning qualifiers, temperatures soared into the upper 50s by the time the sprint heats were wrapping up at the Mayors Challenge JNQ classical sprints Saturday at Theodore Wirth. In the mens U18/U20 final, Andrew Bailey strided away on the final climb to take the win with Xavier Mansfield and Ryan Steger taking second and third. The womens U18/U20 final had Anna Johnson leading the final charge and taking the victory in front of Abigail Jarzin, with Mae Barnes edging out Renae Anderson for third. U16 titles went to Peter Moore and Isabel Seay. Results posted, along with photos from the sprint heats.
Minnesota Finlandia Results
February 18, 2017
Over 150 skiers turned out Saturday morning at the Buena Vista trails north of Bemidji for the Minnesota Finlandia events. In the big 50K freestyle race, Zachary Nelson pulled away from Tyler Gilbert to win the big axe, with Chip Tabor third. Lynn Duijndam won the womens division with Kerrie Berg second, Karen Manske third. Matt Lee won a photo finish over Hans Harlane in the 25K skate, with Susanne Vande Vyvere the top woman. Classical titles went to Steven Scoles and Elspeth Ronnander. Pursuit crowns for Craig Cardinal and Ingrid Leask.
SuperTour/CCSA Regional: Freestyle Races Coverage
February 18, 2017
After superTour sprint races on Friday, the skiers returned to Al Quaal Saturday morning for freestyle distance races (not a SuperTour event). Warm weather on Friday, with a drop in temperatures overnight, generated some very fast, and for at least the girls race, somewhat dangerous conditions. Julia Kern topped the womens 15K field, with NMU's Nicole Schneider second and Annika Richardson third. The mens 20K race came down to a lead pack of four and a sprint finish as Evan Palmer-Charrette took the victory with NMU's Adam Martin second, Michael Somppi third and Rogan Brown rounding out the pack. Results posted, plus photos from Jackie Schneider and Jennifer Brisbois.
World Cup Otepaa: Freestyle Sprints
February 18, 2017
The World Cup resumed on Saturday with freestyle sprint races in Otepaa, Estonia. Jessie Diggins appears to be right on form as she made the sprint finals, finishing 5th, with the US squad all looking very strong, including Kikkan Randall qualifying 3rd, Sophie Caldwell 4th, Ida Sargent 10th, and Sadie Bjornsen 25th. Swede Stina Nillson took the womens victory. US men Simi Hamilton and Andy Newell skied well, Hamilton making it to the semifinals and Newell qualifying 16th. Norwegians dominates the mens final with four skiers, the win collected by Johannes Hoesflot Klaebo.
Related:
Results: Freesprint Sprints
BNS: Birkie Wax Service
February 16, 2017
Boulder Nordic Sport is offering their own Birkie Wax Service, designed to take the stress out of ski preparation by leaving it to the BNS to get you set up on your fastest Birkie skis ever.
Hoigaards: Winter Clearance
February 16, 2017
Hoigaard's has new markdowns on winter gear beginning Friday, Feb 17th. Discounts on Nordic skis and boots up to 40% off, poles up to 35% off.
Michigan State Championship Preview
February 16, 2017
Dan Wiitala provides a breakdown on the Michigan High School State Championships being held this weekend in Traverse City.
Biathlon: Lowell Bailey Is World Champion!
February 16, 2017
Lowell Bailey became the first American biathlete to capture a world championship title Thursday by winning the men's 20-kilometer race at the IBU World Championships in Hochfilzen, Austria.
Related:
Video:

World Championships Replay,

Interview,

Evening Interview
Minnesota State Meet Coverage
February 16, 2017
A beautiful morning for racing at Giants Ridge Thursday for the Minnesota High School Nordic Championships. Temperatures were in the 20s with a firm, fast skate deck for the freestyle races. Patrick Acton, Eagan, took the early lead in the boys race with a slim five second lead over Foss Kerker, Minneapolis Southwest, with Xavier Mansfield, Spring Lake Park/St.Anthony, just 15 seconds back. The northern girls rocked in the skate, with Anja Maijala, CEC, taking first, Erin Bianco, Ely, only four seconds behind, and tied in third was Anna Johnson, Mesabi East and Lucinda Anderson, Robbinsdale-Armstrong. In the boys pursuit, Mansfield came from third place to overtake Acton and Kerker for the victory, with Acton again second and Kerker third. The girls race was a near repeat of the Section 7 championship as Bianco made up the margin to Maijala and won by six seconds, with Erin Moening, St. Paul Highland Park, moving up from 7th to take third. The Ely girls pull off the upset in taking the team title, as Minneapolis Southwest repeats as boys champions. Results posted, along with over 1000 photos from the four races.
Related:
Charlie Banks Relay Results
Duluth News Tribune: Bianco, Ely girls win state titles
Star Tribune: Boys' Nordic ski champ chases friendly foes, catches dream
Pioneer Midwest: Winter Clearance Sale
February 15, 2017
Pioneer Midwest is starting their winter clearance, mark downs of up to 40% on apparel, 25% on skis and ski boots, plus they've got their Birkie Race Wax service going.
Finn Sisu: Birkie Madness
February 15, 2017
Just in time for the Birkie: Yoko YXR Clear Base skis and the Yoko Optigrip 2.1 waxless skis are on sale! Plus 30% off all clothing, and info on Birkie wax clinics and wax service deadlines.
Related:
Feb 19 Fast Wax Birkie Clinic