FAST Kids Adventure Race, October 8, 2015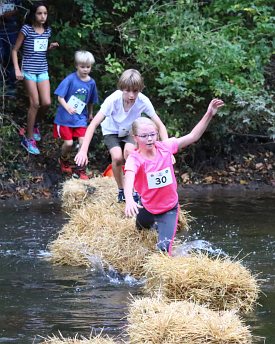 FAST Kids Adventure Race, October 8, 2015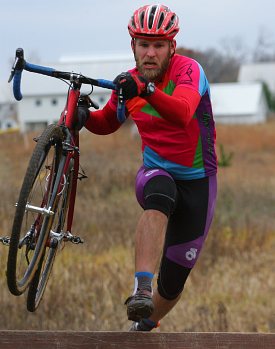 Jackson Meadow CX, November 9, 2013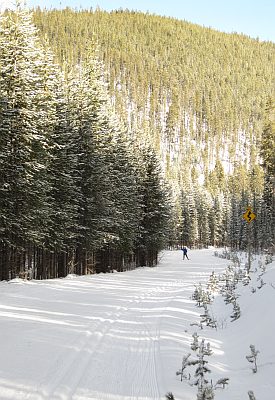 South plateau, West Yellowstone, MT, November 22, 2012
Skinnyski FAQ
December 4, 2011
We've collected together a bunch of common questions to assembly our own FAQ for cross-country skiing in the Midwest and using the Skinnyski website.
Skinnyski Photos
February 5, 2009
Found a photo you'd like to get a copy of? Looking for images from a past event? Find out how to dig through our archives and help support the web site by purchasing photographs.

Out There: Adam Loomis Clinic, Auction Nov 7th
October 8, 2015
Out There is hosting a special workout and fundraiser with Nordic Combined star Adam Loomis at Tower Ridge on Saturday, Nov 7th. Join Loomis for a workout in the afternoon, then stick around for a silent auction, photos, stories from Adam and food from Mancino's.

FAST Kids Adventure Race Coverage
October 8, 2015
The Loppet Foundation held race #4 in their Fall Adventure Run series for the FAST Kids training program on Thursday at Theodore Wirth. Juniors leaped over haybails, wound through wooded singletrack and crossed streams in a race to the finish.
Related:
Photoset:

U10/U12 Race - 79 photos,

U14/U16 Race - 81 photos
Photoset:

Top Picks (high res)

Weekend Events
October 7, 2015
Oct 9 Night Light Trail Run - Friday night trail run, after dark, at Battle Creek. Everything from 5K to a half marathon.
Oct 10 Autumn Woods Classic - Three Rivers big fall trail run, featuring a mix of asphalt and turf trails at Elm Creek.
Oct 10 Three Eagle Half Marathon - Point to point run along the Three Eagle Trail, with 5K and half marathon distances.
Oct 10 Gandy Dancer Trail Marathon - Flat and fast, and out and back course on the Gandy Dancer state trail, based out of Luck, WI.
Oct 10 Big Woods Run - 5K, 10K, and half marathon trail runs at Big Woods State Park in Nerstrand.
Oct 10 Jackson Meadow CX - Minnesota cyclocross comes to the beautiful community of Jackson Meadow, just above the St. Croix River.
Oct 10-11 Trek CXC Cup - Wisconsin cyclocross has two days of racing in Dairyland, at the Trek headquarters in Waterloo.
Endurance United 55K Rollerski Event Sunday
October 6, 2015
Endurance United's 55K rollerski across the Twin Cities trail system is this Sunday morning, Oct 11th. A bus will be available early morning at Elm Creek to ferry skiers over to the start at Desnoyer Park in St. Paul. The event is free and open to everyone, though organizers are asking for donations to help cover the bussing.
Continental Wax Service Specials
October 6, 2015
Continental has their waxing service up and running and is ready to prep your skis for that first snowfall. Special October deals on stonegrinding and waxing.
Local Stars
October 5, 2015
Wind Up - Jessie Diggins recaps up her fall New England training as she ramps up her season and heads out West.
Garrott Goes Green - Garrott Kuzzy has been announced as the new Nordic director at Green Mountain Valley School, joining Katrina Howe.
Home Time - Brian Gregg blogs on his fall training back in the Twin Cities.
And on some related topics...
Norwegian Girls - The Norwegian girls ski team generates their own pop video.
Exercise Over Work - Valuing exercise as a higher priority than work.
Registration Open for Yellowstone Ski Festival
October 5, 2015
The huge West Yellowstone Ski Festival & Cross-Country Ski Camp will be held November 24-28. Registration for the training and technique clinics are now open. With just over a month to go, its time to be dialing in those Thanksgiving plans!
BeFAST Rolls Out New Website
October 5, 2015
BeFAST, makers of custom headwear (and based here in the Midwest), have just rolled out their new website designed to speed up the ordering process.
Related:
BeFAST
Midwest Mountaineering: Fall Specials
October 5, 2015
Midwest Mountaineering has a number of fall specials on camping equipment, footwear, and even a 50% off coupon on a collapsible water bottle. Plus check out their lineup of upcoming events.
Birkie Waves Closing Fast
October 5, 2015
The Birkie is rapidly filling, and a number of waves have already been closed for the 2016 event. If you haven't registered already, get on it!
Twin Cities Marathon Coverage
October 4, 2015
Near perfect conditions Sunday morning for the Twin Cities Marathon with temperatures in the low 40s rising to the mid 50s under sunny skies. Dominic Ondoro broke from the lead pack of runners and held off Elisha Barno to take the overall title with a blazing time of 2:11:16. Serkalem Abraha outsprinted Jane Kibii to claim the womens title, clocking 2:31:39.
Related:
Photoset:

Mile 1 - 84 photos,

Mile 9 Leaders - 210 photos,

Mile 17 Front runners - 94 photos
Photoset:

Top Picks (high res)
Results: Marathon, TC 10
Winter Recreation Summit Meeting Oct 8th
October 2, 2015
The agenda for Ramsey County's next Winter Recreation Summit has been posted. The meeting is scheduled for Thursday, Oct 8th, and all interested parties are welcome.
Ski Hut: XC Clinic and Pole Demo
October 2, 2015
Ski Hut is hosting a Nordic clinic and pole demo next Saturday, Oct 10th, at Lincoln Park Middle School. Get some top training tips and check out the new poles.
Out There: Halloween Challenge
October 2, 2015
Out There shop is running a Facebook promotion for October -- get your best Halloween costume on and get outdoors, snap a photo and share on their Facebook page. Gift certificates for top two entries!
New Career Opportunities
October 1, 2015
There are a number of new job postings, including Development Director at the Birkie, jobs at Snow Mountain Ranch (Colorado!), and a number of coaching positions.
Borah Teamwear Releases New Race Suit Designs
October 1, 2015
Borah Teamwear is launching four new Nordic ski suit designs for teams and individuals this season.
Madshus: Ida Sargent Signs On
October 1, 2015
Madshus is pleased to announce that Olympian and US Nordic Ski Team Member, Ida Sargent has signed an exclusive deal with Madshus skis and boots. Sargent will race on Madshus equipment for the upcoming World Cup season.
Willow River Trail Prep
October 1, 2015
Volunteers are being sought to help this fall with brush clearing on the Willow River ski trails. There will be a work session next Saturday morning, Oct 10th.

Drive for 25: Cross Country
September 30, 2015
Drive for 25 (D25) is the largest grassroots fundraising effort for ski sport in the US. The concept is simple: the community comes together to support skiing. Join the Drive, donate and/or become a fundraiser today!
Related:
Drive for 25: Nordic Combined
Continental Yard Sale This Weekend
September 29, 2015
Continental Ski and Bike in Duluth is having a Yard Sale -- no really, a yard sale! Find great deals on used equipment like ski gear, clothing, bikes, and much more. Sale starts Friday, Oct 2nd and runs through the weekend.
2018 World Masters Cup Awarded to Twin Cities
September 29, 2015
In early 2018, the Loppet Foundation will host the Masters World Cup on the trails at Theodore Wirth in Minneapolis. The World Masters Cross-Country Ski Association awarded the bid at their annual meeting in Klosters, Switzerland last Friday, Sep 25th. Exact dates are yet to be decided.
NSSTC Trip to Stokely Creek
September 29, 2015
The North Star Ski Touring Club will be leading to XC ski trip to the famous Stokely Creek trail system in January, and still has a few openings available if you act quickly.
DXC: Future of Skiing in the Northland Presentation
September 29, 2015
Come out Saturday evening, Oct 3rd at the Grand Ave Chalet in Duluth for big look at all the Nordic projects happening in the Duluth area. In addition to the Grand Ave Nordic Center and trails, get updates on Snowflake Nordic, Lester-Amity chalet, and the Duluth ski trails master plan.
Midwest Mountaineering: Outdoor Diva Night
September 29, 2015
Midwest Mountaineering is showcasing some of the area's top outdoor women in an Outdoor Diva Night, this Thursday, Oct 1st. Start off with a Mississippi River walk, enjoy wine, cheese and beverages, free massages, a presentation by Jan Guenther, and much more.
Local Stars
September 28, 2015
Griak Graced - Grace Ping, 7th grade superstar from Winona, smoked the girls field at the Roy Griak Invite as her first official high school 5K race!
Lifestyle - Alice Flanders covers a typical training day and the dedication of a Nordic ski racer.
Coaching Way of Life - Several legendary Midwest ski coaches are profiled and discuss the CXC Coaches Conference.
And if you're looking for yet another Nordic cross-training device...
Supski - All the excitement of SUP and a double pole workout to boot.
Banadad Trail Work Day Oct 24th
September 28, 2015
Come out Saturday, October 24th, and help prep the Banadad Trail for the upcoming ski season. And Saturday evening is the Banadad Trail Association's annual meeting, followed by potluck dinner.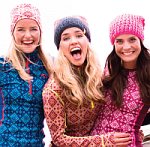 Gear West: Beginning Rollerski Clinic
September 28, 2015
Gear West will help you get started with your new rollerskis with a free clinic this Saturday afternoon, Oct 3rd (limited rentals available too). Afterwards, stick around for a Kari Traa Trunk show -- the top selling womens base layer lineup in Scandinavia.
Hyland FAST KIDS Fall Games
September 28, 2015
The Loppet Foundation is hosting their FAST Kids Fall Games event this Sunday, Oct 4th, at Hyland. It is a free event for kids ages 8-13 who want to test drive the FAST Kids program. The LNR Juniors will be there to help lead the different relays and event competitions.
Related:
FAST Kids Fall Adventure Run Series - Oct 1, Oct 8
Trail Loppet Coverage
September 26, 2015
A beautiful fall morning for the Trail Loppet events at Theodore Wirth on Saturday. The half marathon race came down to a tight group as the top four all finish in a 30 second spread with Justin Grunewald taking the victory. Jillian Tholen hammered out an incredible pace in taking the womens title, finishing 14th overall. Ben Janke won the three way battle for the 13.1K title, with Candice Todryk cruising in for the womens crown. In the 5K race, victories were earned by Andrew Crocker and Susie Kelleher.
Related:
Photoset:

Half Marathon - Wave 1 Start - 43 photos,

Half Marathon - Wave 2 Start - 17 photos,

Half Marathon - Mile 2.75 - 49 photos,

Half Marathon - Mile 3.5 - 131 photos,

Half Marathon - Mile 8.5 - 43 photos,

13.1K - Mile 2.5 - 42 photos,

13.1K - Mile 4.5 - 125 photos
Photoset:

Top Picks (high res)
Results: Trail Loppet Results
Trail Loppet Recap
Upcoming Trail Runs
September 25, 2015
A couple of additional trail runs this fall that will help support area ski trails...
Oct 3 WIllow River Trail Challenge - 6.6K and 10.6K trail runs, along with a kids race, supporting the Willow River ski trails.
Oct 17 Grantsburg Trail Run - 5K and 10K trail runs, plus kids race, for support of the Grantsburg ski trail grooming.
Bike Dr: Fall Events
September 25, 2015
The Bicycle Doctor Nordic Ski Shop is featuring a number of events this fall including a free rollerski clinic, the annual Dousman Duathlon, and womens MTB Monday, and with a closeout on their 2015 bikes.