Borah hires Kevin 'KJ' Johnson as Nordic National Account Manager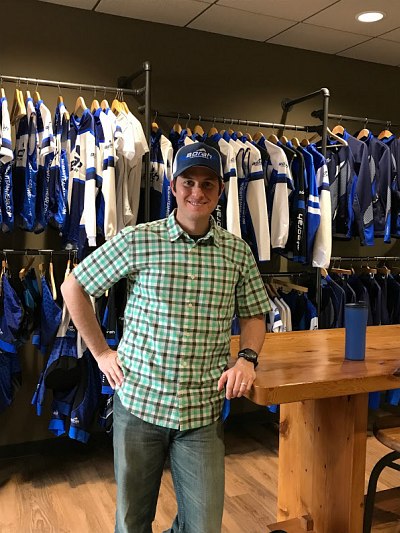 Borah Teamwear is excited to announce the addition of Kevin "KJ" Johnson to the sales team as the company's National Account Manager for Nordic Skiing. KJ arrives at Borah with a strong background in the ski industry, working for several companies including Salomon, Atomic, Bjorn Dahlie, Finn Sisu, to name a few.
KJ's primary focus will be strengthening Borah's market presence within the high school and collegiate segments, as well as catering to elite teams and Olympic-level programs throughout North America.
"I'm excited to work with a relationship-focused company like Borah Teamwear," said Johnson. "Knowing the product is being developed and made right here in the Midwest is truly a competitive advantage on multiple levels. Custom race suits and training clothing creates an identity and bonds a team together. I look forward to being able to help teams and clubs create that identity with Borah's custom Nordic apparel collection," added Johnson.
"All of us at Borah Teamwear are thrilled to have KJ on board as our national account manager for Nordic skiing," said company owner, Chris Jackson. "KJ brings many years of experience and established relationships to the table, and we look forward to backing up his efforts with quality product, service and delivery," added Jackson.
To contact KJ, please email kevinj@borahteamwear.com
Why Borah Teamwear
In a crowded, custom apparel marketplace, Borah Teamwear sets the bar providing quality product, extraordinary customer service, and maintains total control over its entire production process, from design to delivery, in one solar-powered facility.
Each and every garment that departs the company's Wisconsin headquarters is backed with a lifetime guarantee. For more information, visit borahteamwear.com.