Boulder Nordic Sport Grinding Schedule
Due to holiday scheduling and the upcoming U.S. National Cross Country Championships in Anchorage, AK, our stone grinding will be operating on a limited schedule in late December through early January.

If you have skis that need to be ground before January, it is important that they are received at our store in Minneapolis by Monday, December 18.

Skis received at BNS Midwest in Bloomington after December 18 will not be done until January 19!

Stone grinding batch schedule:
Drop-off

December 18

—

target completion date:

December 22

Drop-off

January 15

—

target completion date:

January 19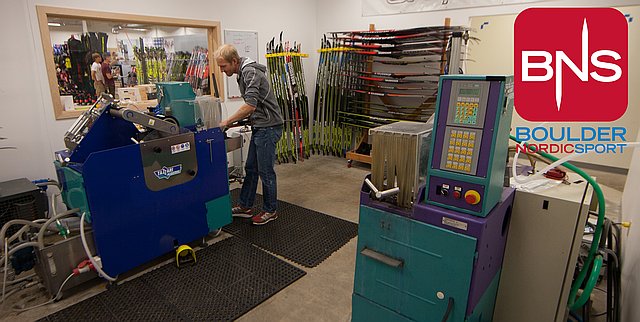 Stonegrinding service offers a lot to help your skis perform better. It removes surface base material that is sealed from overheating and no longer accepts glide wax. It flattens the base making it much easier and more effective to iron and scrape glide wax. And it provides the best structure for our typical midwest conditions. The structure that comes with skis from the factory is geared more towards warmer, higher-humidity central European conditions and our expert grinds will dramatically increase your skate or classic ski performance!
Finish with our two-step hot box service of base wax saturation followed by low fluoro blue race hardening and your skis are ready scrape, brush, and ski!