Borah releases annual Pro Deal with free socks for cycling teams
Freshen up your team look from head to toe with Borah Teamwear's annual Pro Deal, a cycling kit incentive program designed for teams and clubs of all levels.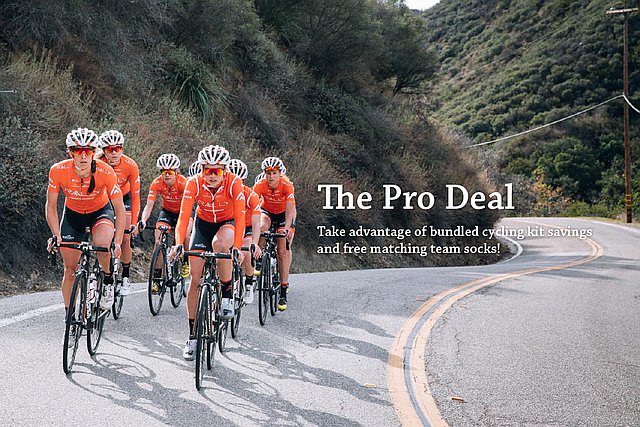 Available for a limited time only, the Pro Deal combines bundled kit savings up to 15% and features Borah's newest product, custom team socks, as a FREE bonus item with each kit purchased!
Teams can select from a variety of quality kit styles and fit options to best suit their performance needs. "Spring is a great time for teams to refresh their kit identity," said Ben Wizner, Borah Teamwear's Sales and Marketing Director. "The annual Pro Deal always creates a buzz about the upcoming season and offers great team incentives to boot," added Wizner. To learn more and see pricing, click below:
About Borah Teamwear
In business since 1997, Borah Teamwear has grown to become a leading manufacturer of high-quality custom sublimated active outdoor apparel. Today, with its dye-sublimated high-performance fabrics and an in-house team of design and production experts, Borah offers a full line of custom sports apparel for professional and amateur teams, as well as collections for individuals, in cycling, nordic and alpine skiing, running, and triathlon.
Borah Teamwear's custom cycling kits are worn by many top-tier programs, including North America's #1 ranked team, Rally Pro Cycling.
All of Borah's products are developed with insights from founder, Chris Jackson, and his team members with competitive endurance sports experience, and they're all designed and produced under one solar-paneled roof in southwestern Wisconsin's beautiful Driftless region!