BNS: Peggy Shinn Book Signing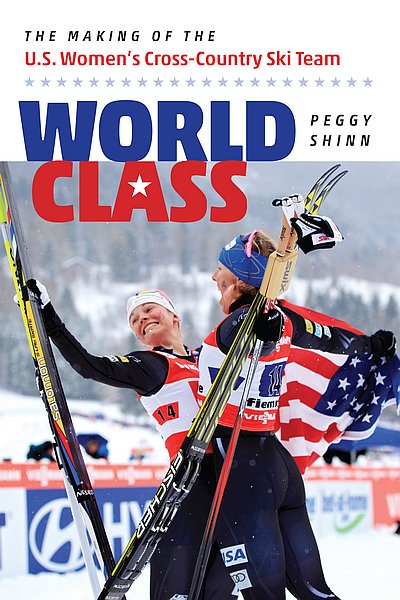 Meet Peggy Shinn and get a signed copy of her fantastic book, World Class, her in-depth look at how the US women's cross country ski team achieved their remarkable level of success.
Peggy will be at Boulder Nordic Sport Midwest from 5-7pm on Thursday Nov 15.
What makes a great team?
Sports journalist Peggy Shinn answers this question in her enthralling account of the dramatic rise of the U.S. women's cross-country ski team, winners of eight medals at three world championships over the past five years.
Shinn's story—based on dozens of interviews with athletes, coaches, parents, spouses, and friends—paints a vivid picture of the obstacles that America's female athletes must overcome not just to ski with the world's best, but to beat them.
In a sport where U.S. women have toiled for decades, mostly in the middle or the back of the pack, the development of a world-class team attests to the heady combination of a transformational leader, a coach who connects with his athletes, the super-fast individual skiers who are also conscientious teammates—and a bit of good luck.
This is the story of Kikkan Randall, Liz Stephen, Holly Brooks, Jessie Diggins, Ida Sargent, Sadie Bjornsen, Sophie Caldwell, Rosie Brennan, and coach Matt Whitcomb—and how they created the perfect team.
Shinn is a senior contributor for TeamUSA.org, the U.S. Olympic Committee's website, and has been lucky enough to cover five Olympic Games. Her writing has also been published in Ski Racing, Skiing, SKI, SNOW, Ski Press, MSNBC.com, and Vermont Life, as well as the Boston Globe, Rutland Herald, and Burlington Free Press. For her work in ski writing, she is a four-time winner of the Harold Hirsch Award for best feature writing, presented annually by the North American Snowsports Journalists Association.