Rex Blog: Round 1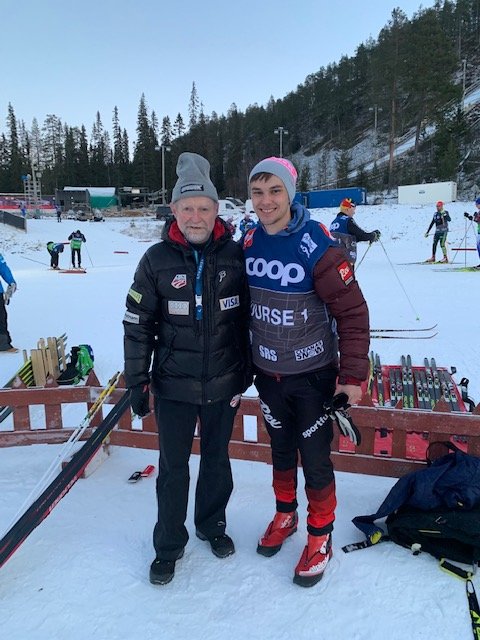 The Nordic season is finally here and Ruka was one for the books. Since there was no natural snow this year, the course was cut from a 5km loop to a 3.3km loop. The organization did all they could given the extremely warm conditions here in northern Finland. Saturday was a classic sprint and Sunday was a classic 10km/15km race. My job this weekend was different than a normal race weekend.
Racing in Finland means that Finland can bring extra national level athletes to race and gain experience on the World Cup level. That also means that someone has to help wax and test skis for the added athletes. Juuso (Rex Ski Wax chemist) and myself were asked to help wax and test for part of this group. On a normal weekend, it is my job to wax and test Rex Ski Wax products and report to the teams what is working and what is the fastest Rex waxes for that day. I also answer or test anything the teams might want. This weekend, we were tasked with testing Rex, among other brands, for glide and grip. We were also tasked with testing hand structures and choosing athletes skis. When the day was all said and done, we tested from 7AM (when the course opens) to 4pm (when the races end) which included 30-40 sets of skate, classic, and structure skis while accumulating 30-40km of skiing.
Our wax on Saturday was a mix of 83 Powder and 89 powder (test wax only for the World Cup) from Rex, we tested against other wax manufacturers and that is what came out on top. On the grip side for the sprint races, the type of waxing has changed with the new technique, "the Klaebo shuffle". Many skiers want to run the uphill so we have to wax for higher camber skis. This means using klister even if hardwax will work. Throughout the week, we found lots of good hardwax alternatives to klister (TK-1814 and 30G both worked great) but every team wanted a klister alternative. We tested many different combinations and settled with Purple klister covered with a thin layer of 1814 to give athletes enough kick to "Klaebo shuffle" but also enough speed to climb the small stuff as well.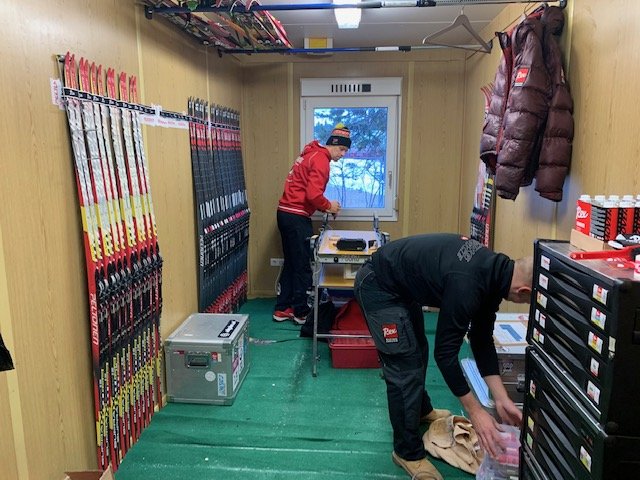 Sunday was the distance race and during the night we got 2 inches of new snow, which wasn't forecasted, so most teams were frantically cleaning test skis and rewaxing because most of us prepared test skis the night before based on the weather forecast. Our athlete's raced on 77 powder (new snow powder) along with several other teams running in at the last minute frantically trying to buy the same powder. Kickwax on Sunday was a no brainer because with the new snow. We waxed with blue -2…-8 covered with 30G. We had optimal glide with extremely good kick. We sold completely out of 30G, 77 Powder, 83 Powder, and 89 Powder this weekend so it's safe to say Rex was running well in northern Finland this weekend!
Next on the schedule is Lillehammer where the weather is calling for 40s and rain, it'll be an interesting one to say the least. Stay tuned for more next week.