Rex Blog: World Cup Lillehammer Highlights
Hey everyone, it's Chris again. I am in week 4 here and the Lillehammer Triple has come and gone. We had a lot of success again with snow conditions being marginally better than Ruka but we still had only artificial snow and very course snow types.
The Lillehammer Triple is what we call a "mini tour". It is where the athletes have three races in three days and the last race will be a pursuit race to decide who is the overall winner. Friday was skate sprints, Saturday was a skate distance race, and Sunday was a pursuit classic race. Conditions for the first two races were very similar; it was very course, wet snow.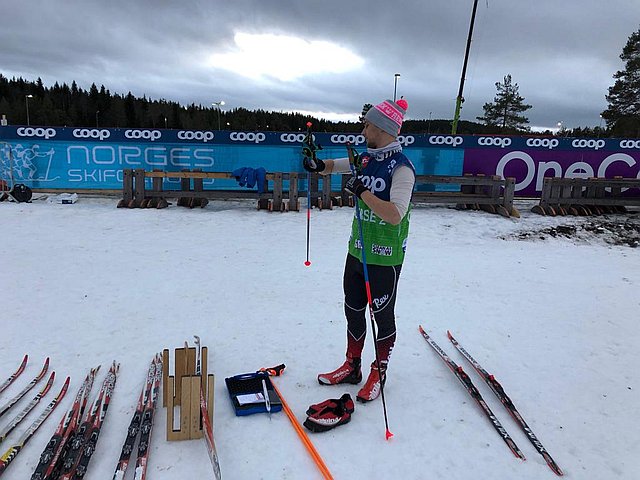 This weekend I was the only tester from Rex because our chemist, Juuso, had to go back to work and Silvano had his hip replaced 3 months ago. I prepared skis slightly different than we normally would. Instead of waxing pairs of skis for a "glide out/partner test", I waxed individual skis for a "feeling test" instead. The positive side of this is I get to test more products at a time; but the downfall is that the results are more subjective and opinionated to my own observations rather than objective results.
We had two powders that were very close in our test results all weekend: TK-50 (multiple podiums in the mini tour) and TK-89 (World Cup only powder). We also had three "coatings" working on top of the powders as well. Both TK-73 and Hydrex 2 were used for the sprints and the distance race by multiple teams with successful results. The third coating used was Sapporo (molybdenum liquid), which worked. It was not as good as TK-73 or Hydrex 2, but better than straight powder.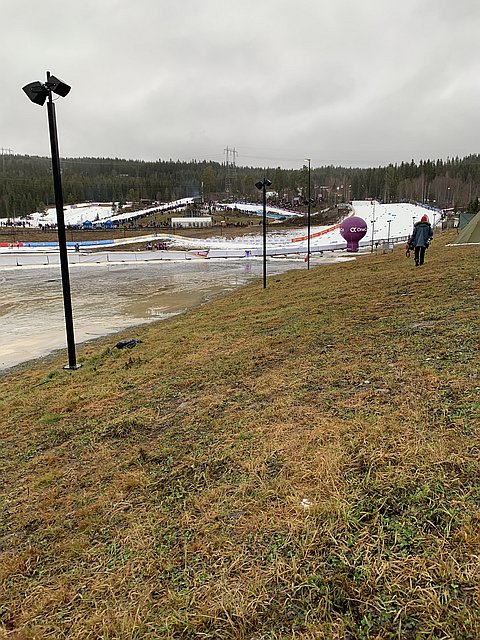 Rex notoriously has really good powders and blocks for the dirty, course, artificial snow type and the conditions here support that. With extensive glide testing Friday and Saturday, I decided to focus on finding something that works in klister conditions for the Sunday pursuit. I started prepping skis on Saturday after the races while the groomers were pulling tracks.
Silvano and I were not able to stay in town for the final pursuit race because we had to catch the ferry to Keil, Germany on our way to the biathlon season opener in Pokljuka, Slovenia. The Lillehammer Triple was great for Rex Ski Wax and we look to build on this success moving into Central Europe and biathlon racing.
Until next time!