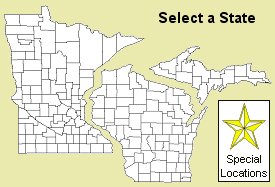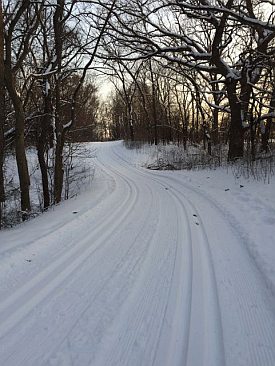 Rockport Park, January 24, 2019 (Photo: Stephen Wadle)
Upcoming Events
Upcoming Lodging-related events over the next four weeks...
• No current events.
Bearskin Lodge: New Snow Ski Special
December 3, 2019
Snow is here and skiing is underway on the Gunflint trails. Bearskin Lodge is offering an early season special: Make a new reservation for three nights in Dec 1-15, and you'll get one of those nights free!
ABR, Bearskin, and Snow Mountain Ranch All Make Top 10 XC Resorts List
November 30, 2019
Winners in USA Today's annual 10Best feature on top 10 cross-country ski resorts has been announced, and the Midwest is well represented with Bearskin Lodge and ABR. The popular Snow Mountain Ranch also made the list.
National Forest Lodge: Early Season Special Pricing
November 17, 2019
Now thru December 1st, save $65 per person on a National Forest Lodge "all-inclusive" 2020 Winter Adventure Weekend. Discount applies to select remaining cabins on 5 different weekends with cabins available for 1 to 8 people.