Jean Cecil Passes On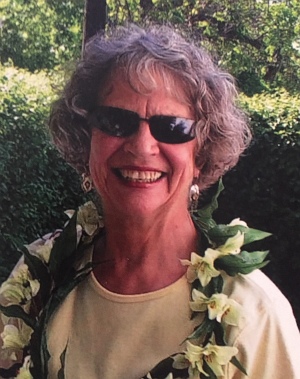 Jean S Cecil passed away in husband Bill's arms at home peacefully on October 20th, 2016. Jean was born April 12, 1936 and raised in Great Falls, MT. She and Bill attended Montana State University, got married on December 18, 1956. They went to Puerto Rico when Bill was in the service. They lived and worked through Montana, North Dakota and Minnesota.
Jean and Bill started B.J.'s Bike & Ski in 1974 in Brooklyn Park, MN and built a successful business servicing bicycles and nordic skis for over 20 years. Jean particularly enjoyed the many friendships developed during that time along with a love of cycling and skiing. They rode the Minnesota Ironman many years and skied the Mora Vasaloppet and Silver Rush in Royal Gorge, CA. Jean also served on the board to create the Minnesota Youth Ski League (MYSL).
They retired to Lewistown, MT in 1995. Jean was a leader in the community serving on the Art Center board. One of her passions was drumming which she helped to bring into the schools to share with children along with her spirited women friends. Another passion was her green thumb and she was instrumental in building a labyrinth in the community garden along with a bronze statue named "The Keeper of Dreams". This garden brings beauty and peace to anyone who visits it today.
Jean and Bill moved to Sandpoint, Idaho in 1995 to be closer to family. Jean settled in quickly, making her new circle of spirited women friends with her twin sister, Jacque by her side. They volunteered their time and love in the community at The Cottage.
Jean's smile and kindness touched everyone she came into contact with. Her selfless, loving, open heart and open mind will be missed. Jean's bright light continues to shine on all of us that love her.
Jean donated her body to science. There will be a family celebration of her life in Idaho summer of 2017.