Minnesota High School Nordic Skiing Preview and Preseason Rankings
December 3, 2017
The Minnesota high school Nordic skiing is well underway now in December, though most of the teams still haven't had the opportunity to strap on their poles and click into skis for some actual on-snow experience. Yet those lucky enough to have man-made snowmaking courses could be racing as soon as this week!
Season Notes
While much of the standard racing calendar is intact, there are a few changes to note. At the time of this writing, Holiday Relays, one of the oldest high school meets, was still hoping to find a host venue for this season though time is quickly running out on them. ABC Relays has moved their popular event from Wirth to the Vasaloppet Nordic Center trails in Mora. And while there are three Junior National qualifying races for the Midwest division this season, only two of them occur during the high school racing season.
Finally, please take a look at the notes from last fall's coaches association meeting, as a number of policy changes were discussed, including waxing and pole length restrictions. And review the waxing policy from the coaches association.
Rankings
The "pre-season" rankings are considered a rough draft. We take the results from last season, review some of the Junior National results, add in some summer training notes, and sprinkle a liberal amount of intuition into this first pass. Expect to see a fair amount of changes in the first few rounds of rankings.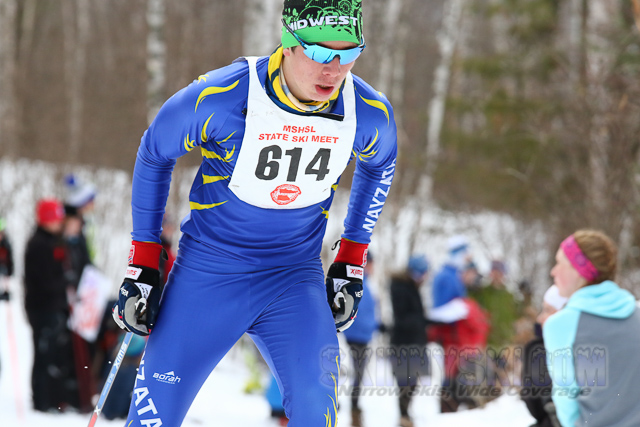 For individuals, we hang the target on Luc Golin and Mara McCollor, both of Wayzata, as the number one ranked skiers. Golin benefits from a team stacked with top ten teammates in Anders Sonnesyn and James Schneider, and depending on their off-season training, any of them could easily step into the number one role this season.
Mara McCollor came on strong last season, and there is no reason to expect anything but more of the same this year. Kelly Koch, Burnsville, is one of her closest competitors, but as was clearly shown last season, don't underestimate the northern gals -- Hannah Bettendorf, Proctor/Hermantown has a serious claim on that top spot as well.
The team rankings are always a lot harder to crank out, as there are so many wildcards in play as new kids join the varsity squads and improvements are made in the off-season. The Wayzata boys appear to be the top dogs, assuming they can secure a reliable fourth member. But both Minneapolis Southwest and Forest Lake should give them a serious run this season.
The girls team rankings are a little less clear, as perhaps as many as five teams all could make a solid argument for the top ranking. The Minneapolis Southwest girls will get the first crack at the hot seat, with some young skiers expected to make big gains again this season. But returning state champion Ely certainly deserves consideration bringing back five of their members. Robbinsdale-Armstrong is in a similar position, and expect Stillwater to be upping their game this winter as well with a seasoned squad.
We'll crank out the first set of rankings after the Houghton JNQs in late December. In the meantime, coaches and support staff, please send in those early season meet results!
Boys Individual
Luc Golin, Wayzata, 12
Anders Sonnesyn, Wayzata, 12
Torsten Brinkema, 12
Aidan Ripp, CEC, 11
Peter Moore, SPA, 11
James Schneider, Wayzata, 10
Garrett Beckrich, Grand Rapids, 11
Henry Hall, Mpls Southwest, 11
Ryan Mead, Forest Lake, 12
Andrew Haines, Forest Lake, 11
Cusp: Alex Kelling, Grand Rapids, 12; Hunter Zupko, Little Falls, 12; Ben Olson, Blaine, 12; Alex Nemeth, St. Cloud Cathedral-Sartell, 11; Spencer Kotys, Forest Lake, 12; Declan Dahlberg, MPA, 12; Matthew Bourne, MPA, 11; Owen Gage, Edina, 12; Colton Yorek, Little Falls, 11; Daniel Lee, Roseville, 11.
Girls Individual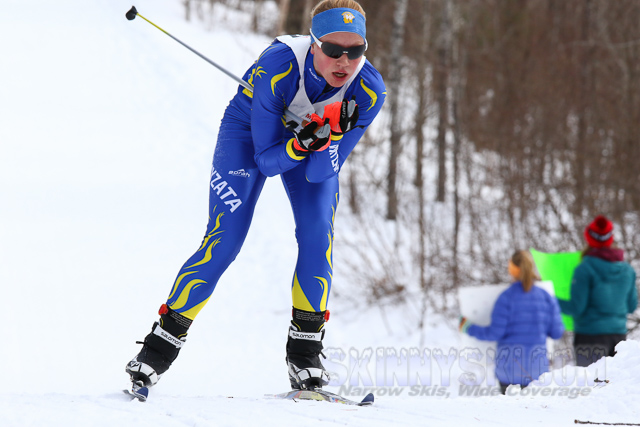 Mara McCollor, Wayzata, 11
Hannah Bettendorf, Proctor/Hermantown, 12
Kelly Koch, Burnsville, 12
Luci Anderson, Robbinsdale-Armstrong, 11
Regan Duffy, Forest Lake, 11
Emma Terwilliger, Ely, 12
Jenny Parent, Forest Lake, 12
Emma Stertz, Grand Rapids, 12
Kasia Bednarski, Mpls Southwest, 11
Libby Tuttle, Stillwater, 10
Cusp: Sarah Olson, Blaine, 11; Charlotte Brown, Benilde-St. Margarets, 10; Sudie Hall, Mpls Southwest, 9; Siri Bohacek, Stillwater, 12; Ryne Prigge, Ely, 12; Samantha Kurkowski, Roseville, 12; Olivia Schwintek, White Bear Lake, 11; Kaelin Jackson, Hopkins, 11; Mae Barnes, Robbinsdale-Armstrong, 11; Sophie Farrow, Duluth East, 11; Laura Pasmick, Ely, 12; Triana Willmert, Edina, 12; Rana Kraftson, Stillwater, 12; Leah Rudd, Robbinsdale-Armstrong, 11.
Boys Team
Wayzata
Forest Lake
Mpls Southwest
Grand Rapids
Stillwater
Ely
Mora
Edina
Robbinsdale-Armstrong
Burnsville
Cusp: Prior Lake; Eden Prairie; St. Cloud Cathedral-Sartell; Duluth East; Little Falls; Mpls South; Maple Grove; St. Paul Central; Brainerd; Roseville.
Girls Team
Mpls Southwest
Ely
Robbinsdale-Armstrong
Stillwater
Forest Lake
Edina
Duluth East
St. Paul Highland Park
Wayzata
Grand Rapids
Cusp: Andover; Eastview; Mora; Winona; SPA; Highland Park; Roseville; Burnsville; Brainerd; Moorhead.
Disagree with the rankings or notice a problem? Send your comments to