Great Bear Chase Registration Open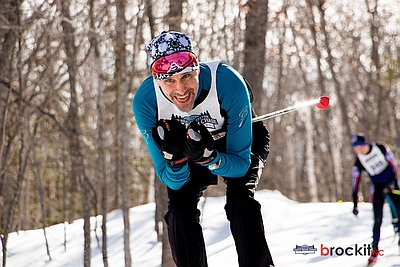 Registration is now open for the 38th annual UP Health System Portage Great Bear Chase. The race will take place on Saturday, March 10th, 2018 at the beautiful Swedetown Trails in Calumet, Michigan.
To register now, visit http://www.greatbearchase.com/registration/
About the 2018 Great Bear Chase
The 2018 Great Bear Chase will feature seven races: a 50 km Skiathlon, and freestyle and classic events with distances of 50 km, 25 km and 10 km. Get an early bird discount by registering by December 31 and save money! The entry fee is $65 for the 25 km and 50 km events, and $30 for the 10 km races. These prices will jump on January 1, February 2 and March 5.
Snow has been coming down steadily over the past several weeks. Our base is currently 18 inches and growing. While we watch the snow continue to fall on our beautiful Swedetown Trails, our Great Bear Chase planning committee has been busy finalizing race details. Some highlights of this year's race include:
Return of the 50 km Skiathlon - the 50km Skiathlon features a combined competition of 25 km classic skiing followed by 25 km freestyle skiing. The two-lap course is perfect for one lap of striding and one lap of skating. The Great Bear Chase 50km Skiathlon is part of the CXC Marathon Cup.
Swix hats – all participants will receive a high quality Swix hat with the GBC logo. 700 are available, so register early to ensure you receive one!
Cloth bibs are also back for 2018. Again we ask that you register early to ensure you receive one.
We hope to see you at the 38th annual Great Bear Chase on Saturday, March 10th, 2018!