2018 Big Island and Back Winter Event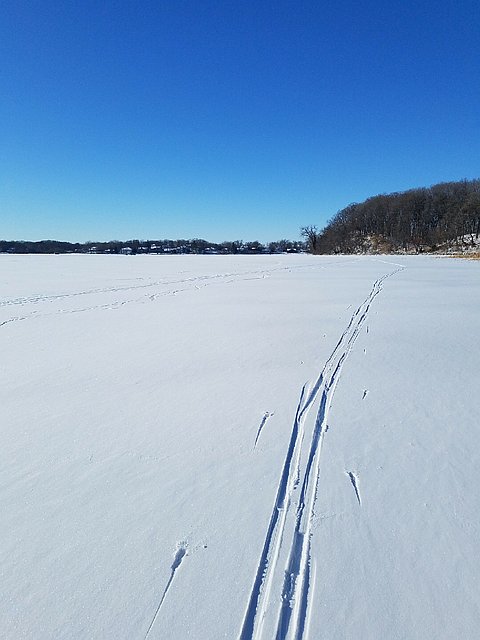 The big day is only about one month from now and things are setting up nicely for our best conditions in years! The recent cold means we have very thick and level ice. I went out yesterday to ski on the first inch or two of snow and it was perfect. Our groomers are ready to start packing down the snow as it falls and we will have a great course ready for 2 pm on Saturday Feb. 3. We are also set for food, prizes and bands, so all we need is YOU!. Please register early and spread the word to your friends. Remember, if you have skis or know where to get them; (hint, hint: Hoigaards and Gear West!), regardless of whether you are an avid skier, have ever (or never) skied before, this is the event for you! The course will be nice and flat, under 10 kilometers, and we always have an epic after-party at Excelsior Brewing, so you really do not want to miss Big Island and Back's fifth annual winter event!
Speaking of the party, here's what your $35 registration fee gets you! A professionally groomed course, a free pair of stretchy gloves with our logo (for the first 200 pre-registered participants arriving on Saturday), awards for top finishers, tons of door prize drawings, pizza, salad and dessert from Joey Nova's, live music from Wondercure and The Stand Ups, a jovial brewery setting, and the knowledge that every bit of your $35 bucks is donated directly to ICA Food Shelf and Freshwater Society. This will be the perfect Super Bowl Eve party in town!
Rick Carter, Race Director - Big Island and Back