Registration is open for the 2018 Borah Epic
January 15, 2018. Seal your spot in the 6th annual Borah Epic, taking place on Saturday, June 9th, from Cable to Hayward, Wisconsin. With five years in the books and over $72,000 raised for CAMBA (Chequamegon Area Mountain Bike Association), race organizers are expecting a sellout field of 750 riders for year six, and are aiming to break the $100,000 mark in their total fundraising efforts!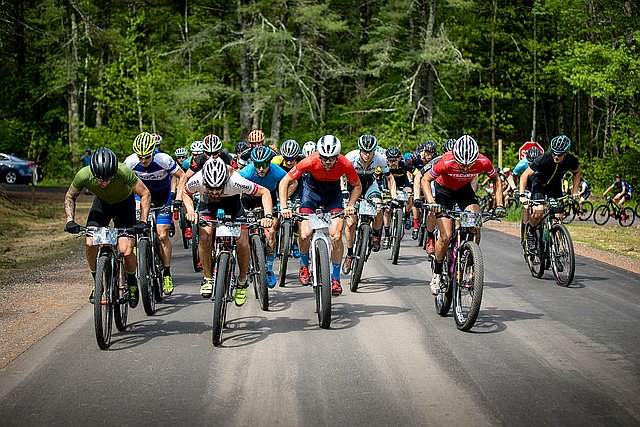 Join them today for an epic mountain bike experience and to pay tribute to the trails in the Wisconsin northwoods.
In addition to the mountain bike event, the Epic will host an online auction to generate additional proceeds for the CAMBA trail system starting in May. 2018 sponsors include: Trek Bikes, Bent Paddle Brewing, HED, Sram, Valenti Cycling Art, Pivot Cycles, Oakley, Coldwell Banker, The Cable Cottage, Coach Bike Tri, Yeti Coolers, Tailwind Nutrition, Riverbrook Bike and Ski, Tricor Insurance, Honey Stinger, Wolftooth Components, Kuat Racks and New Moon Ski and Bike.
Learn more at www.borahepic.com
About the Epic
The Borah Epic, founded in 2013, has raised over $72,000 to benefit CAMBA, otherwise known as the Chequamegon Area Mountain Bike Association. The point-to-point, single track challenge runs from Cable to Hayward, Wisconsin annually, with a registration cap of 750 riders.
CAMBA has built and continues to maintain over 100 miles of pristine single-track trail, coating the northwest Wisconsin area, a place where many outdoor endurance athletes flock year-round for premium recreation, exercise and events.