World Junior/U23 Championships: Freestyle Sprints Recap
by Caroline Brisbois
January 29, 2018
The Junior World Ski Championships (WJC) began Sunday in Goms, Switzerland with freestyle sprints. The top US result came from Hannah Halvorsen, a member of the US Ski Team Development Team, qualifying in an impressive 5th place and finishing 8th overall, narrowly missing out on advancing to the final. Two other U20 women qualified for the heats, Molly Gellert and Sofia Shomento, finishing 18th and 23rd. Hannah Rudd just outside qualifying with a 35th place finish. For the men, Gus Schumacher was the only US skier to qualify for the heats and finished 19th overall. Canyon Tobin, Karl Schulz, and Luke Jager also competed on Sunday, finishing 41st, 54th, and 60th, respectively. The overall WJC sprint champions were Moa Lundgren of Sweden and Tom Mancini of France.
Sprinting continued Monday with the first U23 Championships races. Lauren Jortberg had a stellar qualifying race with a 14th place time. In her quarterfinal, Jortberg started out strong, leading most of the way up the first big climb, then began the second climb in good position to finish in the top 2 in the heat but was tripped up and unable to advance to the semifinals. She ended up 22nd overall. Julia Kern, also a member of the US Development Team, qualified for the heats as well and finished 27th. Lydia Blanchet just missed the top 30, finishing 32nd, and Nicole Schneider placed 44th. The US men competed respectably against the strong U23 field, with the top results from Bill Harmeyer and Andrew Egger, nearly tieing in 46th and 47th. Thomas O'Harra and Zak Ketterson competed in Monday's sprint as well, taking 64th and 65th respectively. The overall champions in the U23 sprints were Tiril Udnes Weng and Erik Valnes of Norway.
Complete results are listed below.
Midwest Skiers
Hannah Rudd put in a good effort on Sunday in her first international race. "I felt decent in the qualifier but not as sharp as I wanted to be, " Rudd said, "I was bummed to not qualify, but it was still a really good racing experience for me and I learned a lot."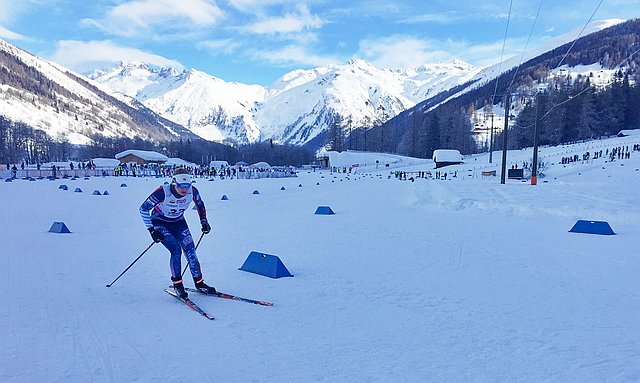 Hannah Rudd (Credit: Isn Torchia)
Monday was also Andrew Egger's first international race. Egger had a strong sprint, roughly 3 seconds out from qualifying. "I felt good, and I raced as well as I could. I definitely would have liked to qualify, but I'm happy with my effort," Egger said. "It was a great racing experience, and I learned a lot from it."

Zak Ketterson (Credit: Matt Boobar)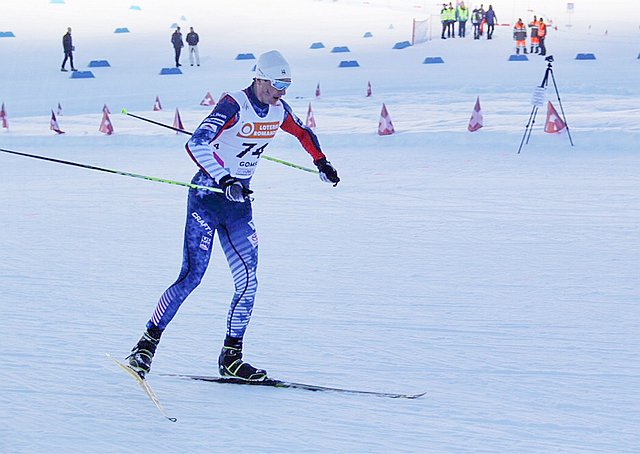 Andrew Egger (Credit: Matt Boobar)
Northern Michigan University skiers Zak Ketterson and Nicole Schneider added to their international resumes with Monday's sprint. Ketterson didn't have the race he wanted Monday, reporting that he felt off and flat, but is looking on to the next races. Schneider was pleased with how the day went, "I felt good about my race. Even though I didn't qualify for the heats I was satisfied with how hard I pushed myself!" Schneider said. That afternoon, Schneider joined a few other athletes in some sightseeing. "After the races we jumped on the tram and headed up to the top of the mountain. It was the most unreal view I've ever seen," Schneider exclaimed.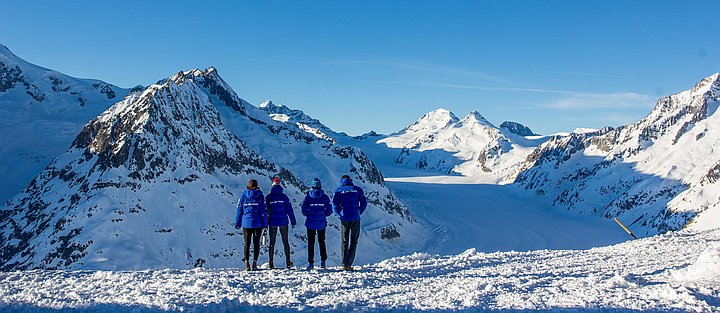 Left to right: Lydia Blanchet, Lauren Jortberg, Nicole Schneider, Bill Harmeyer at the top of the tram (Credit:Thomas O'Harra)
Sidenote: Nichole Bathe, from Madison, WI, is competing for Great Britain at this years U23 Championships (she competed for the US at last year's U23 Championships in Soldier Hollow). She has been a CXC Team athlete for many years before and after competing for the University of Alaska Fairbanks. Bathe spent the summer and fall training with the British Nordic Ski Team, living in Lillehammer, Norway and travelling around Europe for training camps. She started out the season with World Cup starts in Ruka, Finland then travelled to other European races before this week's championships in Goms. Bathe finished 39th in Monday's freestyle sprint.
Up Next
Competition moves to classic individual start distance races with WJC on Wednesday and U23 on Thursday. The WJC women's 5k begins at 3:30am CST followed by the men's 10k at 5:30am CST. The U23 races follow the same schedule with the women's 10k and men's 15k. Live streaming by Swiss-Ski.
Results
WJC Freestyle Sprint
Women
Hannah Halvorsen 8th

Molly Gellert 18th

Sofia Shomento 23rd

Hannah Rudd 35th
Men
Gus Schumacher 19th

Canyon Tobin 41st

Karl Schulz 54th

Luke Jager 60th
U23 Freestyle Sprint
Women
Lauren Jortberg 22nd

Julia Kern 27th

Lydia Blanchet 32nd

Nicole Schneider 44th
Men
Bill Harmeyer 46th

Andrew Egger 47th

Thomas O'Harra 64th

Zak Ketterson 65th
About the author...

Caroline Brisbois is from Falcon Heights, MN and is in her fourth year at Northern Michigan University where she skis and runs cross country while studying Biology-Zoology and Environmental Studies. Caroline loves spending the summers ski training, running, mountain biking, rock climbing, and exploring everything in her reach from the shores of Lake Superior to the mountains of Alaska. She currently resides in Marquette, MI where she is finishing her last few classes to graduate this spring.