Collegiate Racing Recap: CCSA, EISA, RMISA
February 25, 2019
CCSA
The Central Collegiate Ski Association wrapped up its season with the NCAA Regional Championships in Houghton on Saturday and Sunday, February 23-24. The weekend racing provided some exciting action, both on and off the race course.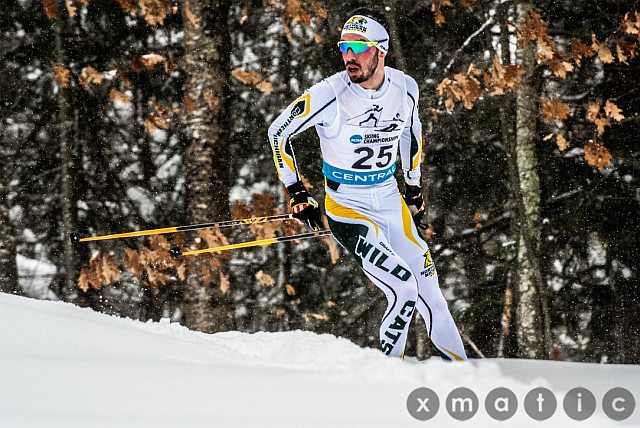 On Saturday, NMU's tandem of Abigail Jarzin and Nicole Schneider faced off again, this time Jarzin posting the slightly faster time by 4 seconds over Schneider in winning the 5K freestyle race. Sarah Goble, MTU, continued her strong season taking third. In the men's 10K, Ian Torchia, NMU, dominated a field that was missing season's star Zak Ketterson. Stepping up for their best results on the season, Xavier Mansfield, NMU, and Patrick Acton, MTU finished second and third.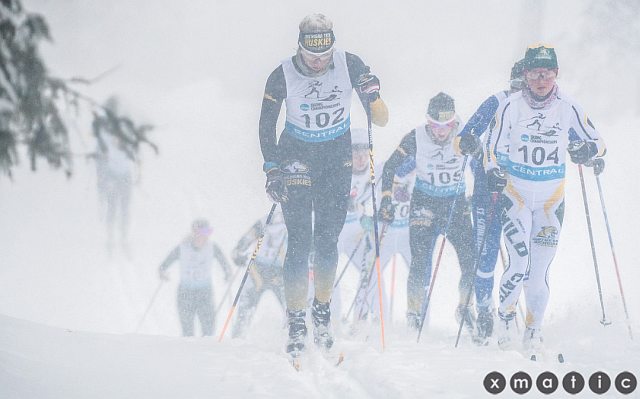 Sunday featured a major snowstorm, causing travel issues as well as difficulties providing a viable race course. A number of skiers sat out the races, but it was MTU's Amanda Kautzer that handled the difficult conditions the best, taking the women's 15K classic over NMU's Julie Ensrud by less than 3 seconds, with Sarah Goble again taking third. Kristoffer Vollset, MTU, skied to the men's 20K classic title, 15 seconds ahead of NMU's Mathias Rolid with Emil Book Bratbak, CSS, third.
Results
Photoset:

Day 1 (from Chris Schmidt)
Photoset:

Day 2 (from Chris Schmidt)
---
EISA
Eastern Intercollegiate Ski Association traveled to Lewiston, Maine, for the Bates Carnival on Friday and Saturday, Feb 22-23.
Margie Freed, UVM, continue her impressive season, taking 5th in the women's 5K skate race on Friday. Bowdoin's Renae Anderson was the only other Midwest representative in the top 25, finishing 25th. Evelina Sutro, UVM, won the skate race, Lydia Blanchet, Dartmouth, second and Katharine Ogden, Dartmouth, third.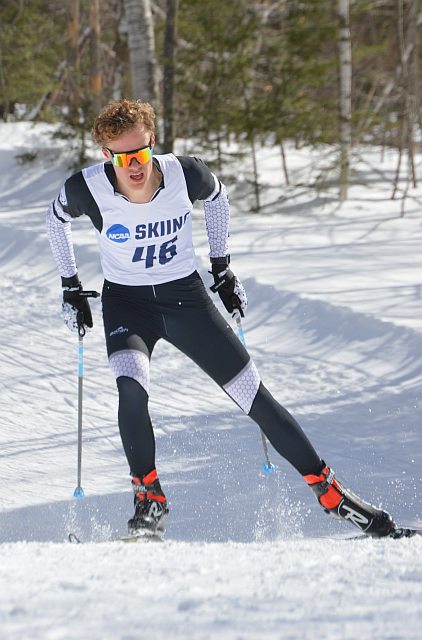 The men's 10K skate race had Nick Gardner, Williams, the top Midwest skier in 12th. Other top Midwest skiers were Christian Gostout, Bowdoin, 15th, Sean Cork, Bowdoin, 20th, and Will Bodewes, UNH, 26th. The freestyle race was won by Bill Haymeyer, UVM, with Zane Fields, Colby, second and Sam Wood, Middlebury, third.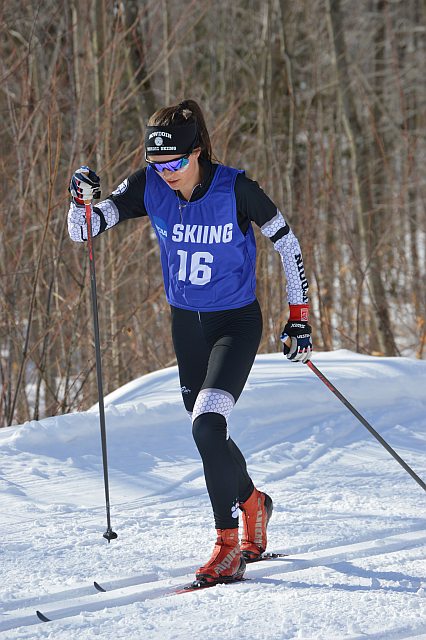 Saturday featured distance classic races. Margie Freed was back at, 4th in the 15K classic event. Renae Anderson posted another top 10 in taking 7th in the classic race. Ingrid Thyr, Williams, collected 14th, and Erin Bianco, Colby, 24th. Katharine Ogden won the race with Dartmouth teammate Lauren Jortberg second and UVM's Anna Bizyukova third.
A tough men's 20K classic field saw Will Bodewes placing 17th for best of the Midwest with Scott Harrison, Colby, 22nd, Luc Golin, Dartmouth, 23rd and Sean Cork 26th. UVM's Bill Harmeyer repeated as champion on Sunday, taking the 20K classic race with junior star Ben Ogden, UVM, second and Callan Deline, Dartmouth, third.
Results
Photoset: Bates Carnival

Freestyle - 45 photos (from Linda Kerker)
Photoset: Bates Carnival

Classic - 92 photos (from Linda Kerker)
---
RMISA
The Rocky Mountain Intercollegiate Ski Association held some of their final tune up races before NCAA Championships, racing on Wednesday and Friday last week.
Anja Maijala, UAF, had one of her best races of the season in taking 11th in the women's 5K freestyle race Wednesday. Just behind her in 12th was Michaela Keller-Miller, UAA. Hannah Rudd, UAA, took 27th, Kelly Koch, Montana State, was 29th. Guro Jordheim, UU, won the women's skate race with teammate Julia Richter second and CU's Christina Rolandsen CU third.
The men's 10K freestyle podium went Erik Dengerud, CU, Ricardo Izquierdo-Bernier, UNM, and Sigurd Roenning, UAA.
Sunday was distance classic races for RMISA as well. In the women's 15K event, Michaela Keller-Miller was 13th, Kelly Kock 23rd and Hannah Rudd 25th. A completely different podium for the women's classic: Julia Richter, UU, Hedda Baangman,CU, and Karianne Moe, UU.
In the men's 20K classic, Kornelius Grov, UNM, won the tight three way sprint with Ricardo Izquierdo-Bernier, UNM, second for the second time on the weekend, and Erik Dengerud, CU, third.
Results