Midwest MTB Report
by Jay Richards
May 1, 2019
Not a bad weekend of mountain biking for the last weekend of April considering the forecast wasn't the best going in to it. More trails opened including the Woolly trail system giving riders a chance to preview the course for the opening MNMBS race and a handful of riders competed in local gravel events tuning up for the mountain bike season. This weeks report draws awareness to Lyme disease as more people venture into the woods and risk being exposed to tick borne illnesses. Also highlighted are upcoming events and projects as we get ready to welcome warmer temps!
Decorah MTB Time Trial
For 29 years, the Decorah MTB time trials has always been a nice season opener for the locals as well as a few out of staters looking to test the fitness. This years event was cancelled last minute but it is an area to put on the list for riding if passing through and keep on the radar to race next year for their 30th!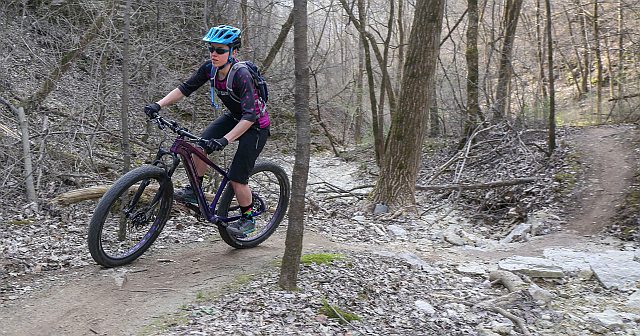 Related: Decorah's Hills promise glory for off roaders
Miesville 56
The Miesville FiftySix is an unsupported gravel road ride and the perfect springboard for the cycling season. 56 miles of challenging superb gravel roads that travel through parts of Dakota County.
OTSO cycles posted: "A lot of us expected the worst last week when we saw the snowy/rainy/slop forecast for the 2019 running of the Miesville 56. Then we were met with sunshine and absolutely perfect conditions on Sunday. Thanks to organizers and participants for making it a great event.
No Time for Lyme
Last week's report I mentioned having Lyme and a few folks reached out asking about it. Roy Vosberg was willing to share his story below. If you are outside recreating, always check, multiple times for ticks that might be embedded. Even if you haven't been in the woods, pets can bring in ticks (I've already found over a dozen on my dog and quickly treated him with appropriate meds)
Roy's Story:
In 2006 I decided I need to get strong / in shape after ignoring Physical Therapy for shoulder surgery a couple years prior. So I decided to give triathlon a go. Didn't know how to swim and that held me back for 2 or 3 years while I taught myself (a coach is really important to quickly grasp swimming technique). Didn't like running much and didn't put in the miles I should have. But quickly learned I had a knack for bike racing and mostly gravitated to that. Made bike racing friends and found out many of them were cross country ski racers in the winter to maintain their fitness. Made ski racing friends who participate in trail running in summer, which I prefer over road running.
I essentially became an endurance athlete in my mid-forties partaking in long distance biking, skiing, swimming and running events. Six years of endurance athletics put me into the best shape of my life. I continued to improve and worked my way up in the starting waves at these endurance events.
Inexplicably, in April of 2012 I became a broken down old man. Fatigue, stiffness, pain, weakness, arthritis, insomnia, heart palpitations, numbness, confusion and short term memory loss. The next 6 years consisted of visits to doctors and specialists, had blood tests, urine tests, MRI, CT scans, cortisone injections, etc. to the tune of many tens of thousands of dollars, which thankfully my health insurance picked up the majority of those costs. Had 3 attempts at the standard blood tests for tick borne diseases which came back negative. My hips were the first thing affected 8 years ago. Now many of the joints in my feet and hands have deteriorated and are no longer fully functional.
I have been trying to convince doctors, and sometimes myself, that I have Lyme disease. For the past 6 years doctors have been trying to convince me that I don't have Lyme disease.
In August of last year I finally took matters into my own hands after learning of a laboratory in California that had additional testing bands for Lyme disease in their blood test. I had blood drawn by my doctor's office, who tried to talk me out of wasting money on this lab test, and sent to the lab in California. It came back positive for Lyme. I am now beginning my search for treatment. Most doctors I've contacted refuse to accept iGeneX Labs result and will not treat me.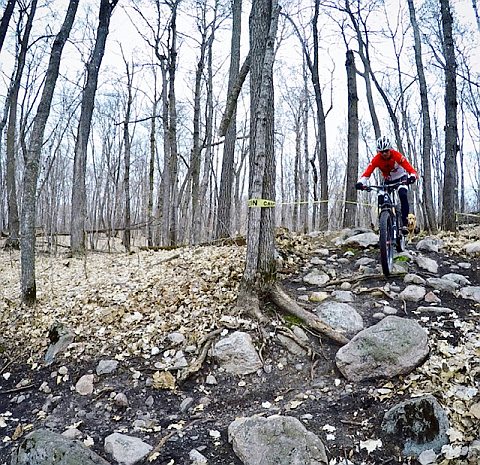 I am skeptical at this point as I have read far too many stories of other chronic Lyme patients who never seem to experience a cure for their symptoms. A tick bite can change your life forever. Like everybody else I know, I dismissed the risks and didn't take many precautions. The public is mostly unaware of all this going on. News media doesn't cover it much other than to say tuck your pant legs into your boots and spray with deet or permethrin. And if you get a rash go to the doctor.
Resources on ticks, diseases and treatments:
CDC: Ticks
Mayo Clinic: Guide to ticks and diseases they carry
Harvard Blog: Resolving the "Lyme Wars"
Related: Tick Bite Leads to Meat Allergy
Minnesota Mountain Bike Summit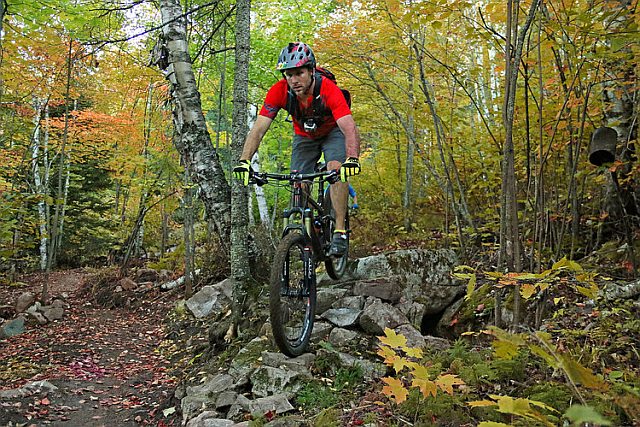 Invitations have been sent out for the Minnesota Mountain Bike Summit to be held at the Minnesota Discovery Center in Chisholm, MN. Participants will network to define the best way forward to enhance participation and establish MN as a major mountain biking mecca of very high quality trails. The summit is about knowledge sharing and collective discussion in a workshop format. Presentations will only be used to set the stage for each session. Goals for all sessions are to 1) define current circumstances; 2) establish desired way forward; and 3) create an action plan. The event is open to the public as well and a tour of Redhead Mountain Bike Trail will conclude the summit.
Related: Iron Range Board OKs $5 million for mountain bike trails
Pumped up in Cable
Pump tracks are popping up all over the world. Super fun to ride on, great way to build skills and awesome use of space almost anywhere!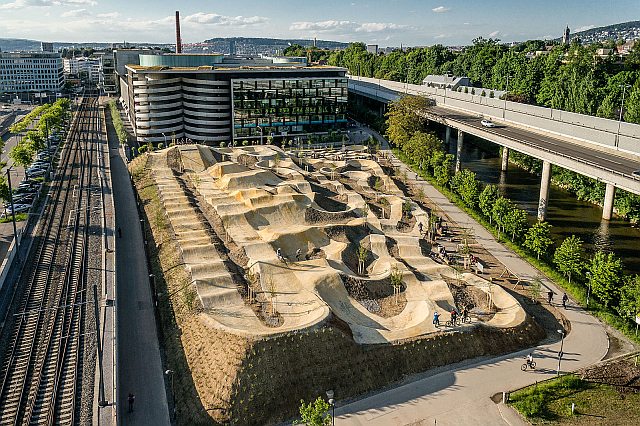 The town of Cable is geared up and ready to get the Asphalt Pump Track and Challenge Course Project at the Cable Rec Park in MOTION! Organizers are looking for help to make this project a reality for bikers of all ages and skill levels. Find out how you can donate and see the track location and cool design.
Greasy Italians
When mountain bike racing was in it's infancy, there seemed to be more mud races. Most course were more natural classic type trails that would weather gnarly conditions a bit better versus today's machine built trails that are more sensitive to weather and with ability to track weather better, for the most part, more races are cancelled if weather looks to be inclement. Europeans are a bit more lax on racing in wet conditions and the UCI race in San Marino last weekend was no exception. Check out the Insta clip that shows reigning world champ Nino Scurter navigating the greasy conditions.
Upcoming Events
Season openers for both the Minnesota and Wisconsin Series!
Englewood farms combines their love of sustainable farming and mountain biking to provide a unique opening event in the Wisconsin series, the Englewood Open.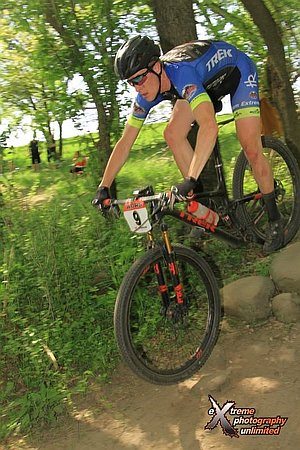 Woolly Folk are getting excited for a great season opener, the St. Croix Valley Woolly. Folks were riding last weekend and everything is set. As always now, everyone is a bit anxious on the weather to see if Mother Nature will cooperate.
Keep the wheels moving!
About the author...

Jay Richards maintains a very active lifestyle. He somehow finds time between managing a full-time resort (Maplelag) and bringing up a family of four boys with his wife Jonell, to compete in both mountain bike and a few cross-country ski races. Jay rides for Maplelag Resort, manages the Maplelag mountain bike team and enters his 29th year of racing and promoting mountain bike races.

Have an event or mountain bike related information to share from the Midwest? Feel free to contact Jay at