Midwest MTB Report
by Jay Richards
May 7, 2019
A pretty awesome start to May! Both the Minnesota and Wisconsin mountain bike series kicked off and conditions for early season riding about as good as it gets. With moisture still deep in the ground, hero dirt conditions are prevailing until it really dries out. This weeks report includes first hand recaps from both series races, a couple of cycling related items of interest and the usual look ahead which sees a very quiet Mothers Day weekend on the racing, respectively so.
Englewood Opener-WORS Race #1
WORS shifted venues for it's opening race, hitting up the fun course at Englewood Grass farm under a gorgeous spring day. Course highlights include multiple "A" and "B" lines. WORS stakes claim to the largest cross country mountain bike race series in the country and the large numbers opening day again confirmed the healthy state of mountain biking in the Midwest. There were 75 racers in the Elite class alone.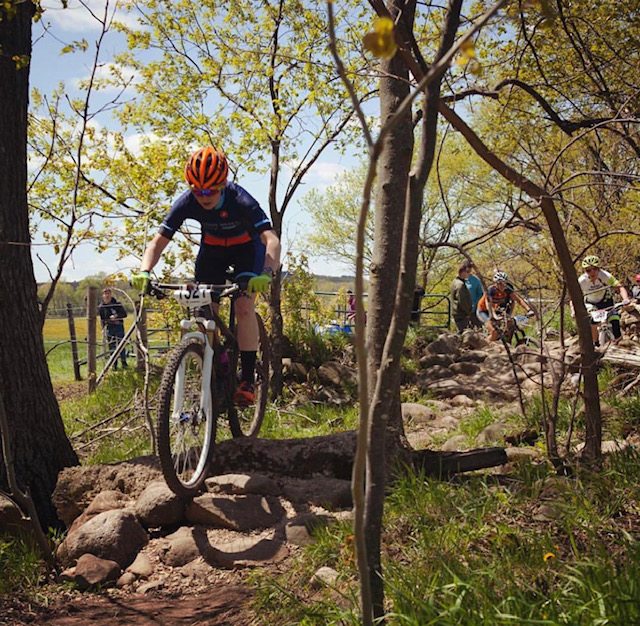 In the Elite women race, Leia Rollins took the win in convincing fashion with over a minute gap to second place finisher Holly Lavesser. Rounding out the top five were Caitlin Nueman, Anna Ganju and Sydney Guagliardo.
The men's Elite race was a bit tighter with finishing times more in line with XCO racing parameters. Year round all seasons rider Cole House kicked off his season where he ended last year, winning. Cole took the top spot on the podium over JR rider Daxton Mock by 35 seconds. A battle for the remaining top five spots ensued with U23 rider Caleb Swartz, fresh off racing at the Whiskey 50 last weekend, took third, Isaac Neff fourth and Ben Senkerik in fifth.
Fourth place finisher, Issac Neff, who returned to racing after injury taking him out most of the season last year, sent in a first hand recap:
Englewood Opener was the start and end of my mountain bike season last year. A couple of weeks later, a wreck at the Snake Alley criterium left me with a broken broken arm, broken knee cap, and banged up head. Nine weeks off the bike and three weeks of soft pedaling on the trainer, I was not able to start regular riding in the fall. Having been away from WORS for nearly a year, I had a lot of uncertainty leading up to Sunday. How would it go? Would I be able to keep up?
Like every WORS race, it started out with Don yelling the classic "GOOOO" and the Elite men's field went off with a bang and young guns Caleb Swartz and Daxton Mock set a fast pace right away. In the first lap, I found myself deep in the pack and off the leaders' pace. The Agnews' course features multiple "A" (faster but harder) and "B" (slower but easier) lines, which added interest and challenge to course. But with riders needing to figure out the technical "A" lines, the first lap also required patience as racers shuffled into position.
After the first lap, a lull in the pace lulled allowed me to focus on the job at hand. I began to move up through the field, eventually making contact with Ben Senkerik and my Neff Cycle Service teammate, Corey Stelljes. Chasing closely was Darrin Braun, who made his return to the top 10 after a few years away from the scene. Soon into the third lap, we caught Caleb Swartz riding in third place. Cole and Daxton had established a 1-2 min lead by this point that they would hold to the finish, Cole getting the better of Daxton in the closing laps.
Moving in into the penultimate lap, Caleb and I got a small gap on the others that grew into a solid advantage over the chasers. Going into the last half of the final lap, I planned to make a move on Caleb on a slog of a grassy climb about five minutes from the finish. Just before the climb, on a deceivingly hard rocky short climb, I made a small mistake that gave Caleb the gap he needed. Seizing the moment, Caleb took off and I was not able to close the gap before the line, finishing 5 seconds behind Caleb and in 4th place.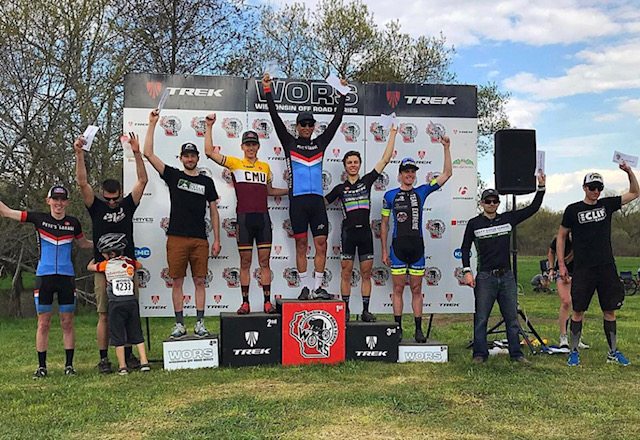 Fourth place feels like a win. After a year of almost no mountain bike racing, I am happy to be feeling good and racing with some of the best in the Midwest. I'm pleased to be able to get back on it this early, Over the winter I worked hard to get strong again, lots of gym work. Then this spring I'm lucky that no little things are bothering me too much and everything seems to have healed up really well. I can't wait to toe the line again in a couple weeks!
Up Next: WORS takes a two week break before Race #2 at Iola
Woolly MNMBS Race #1
Despite a surprise rain shower that had a few riders press the abort button, conditions turned out to be pretty ideal for the opening race in the Minnesota Series, the St. Croix Woolly. The Woolly crew always does a fantastic job providing a first class racing experience on a uber buffed course that always seems to roll super fast and is one of the largest drawing races in the series. And like the WORS opener, the mountain bike race scene is alive and well.
The impact of NICA and the acceleration programs were evident in the male Sport and Elite classes as the top podium spots were dominated by Jr riders.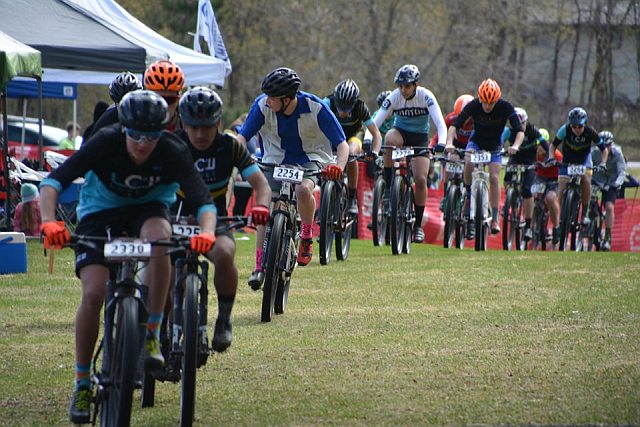 The Elite women field featured almost 15 riders with seasoned riders taking the top five spots. led by cyclocross star Corey Coogan Cisek. Second place went to Megan Barr whom was followed closely by Robin Williams and Danielle Larson. Fifteen year old Lily Green put an impressive result after nearly 2 hours of racing for the fifth spot.
Overall Elite women winner Coogan Cisek provides a nice insight on her approach and thoughts about Woolly:
I am a regular at the St. Croix Woolly. For a time, I lived in Sterling Township, north of St. Croix Falls, so the area holds a special place in my heart. My very first Woolly was the very first one, before it was a Minnesota Mountain Bike Event. It was very different race. Much of the course was just the athletic fields and there was a steep pavement climb from the lower elevations to the high school!
Arriving at the venue, the first thing I noticed was the energy. Although we try to keep it hush-hush, it's no secret that road racing is struggling in this country and cyclocross has experienced a downturn as well. Heck, mountain biking seemed nearly dead in the immediate post-NORBA days! Yet, for the Woolly, the lot was packed! The energy, it's clear, is coming from the juniors and their parents. We have NICA to thank for what appears to be a vibrantly healthy Minnesota mountain bike scene. (Now let's get USA Cycling sanctioning so those juniors have access to the development pathway!)
The MNMBS season opener is always an odd one. "Form" can be hard to come by for Minnesotans who have waited ever so long for the snow to melt and the dirt to dry!
I've had a different preseason than most. I spent the winter, late-November to late-February, racing professional and World Cup cyclocross in Belgium. On one hand, this is a benefit. It wasn't too long ago that I was racing week after week in a difficult and aggressive racing environment. When the gun went off, my body anticipated cyclocross pace and all the bumping and aggression I've become accustomed to. On the other hand, this is ever so early in my training year. I plan another full season in Belgium focused on cyclocross, so I need to be flying in the winter, not now. With no real top-end training, I wasn't sure how it would go.
I was surprised and grateful to ride to the win. I've been coached by professional cyclocrosser and many times British champ Helen Wyman for the last year. Her coaching has been a game changer in terms of my health, fitness, and happiness. A good ride at Woolly supports my feeling that I am on the right track.
While part of my heart remains in Belgium at all times, it was good to be back on the local scene. It was a pleasure to reconnect with riding friends. Speaking of healthy: did you notice the size of the elite women's field? There were a number of lean years in this category. It's so good to see so many women confidently taking the risk to race up at this level.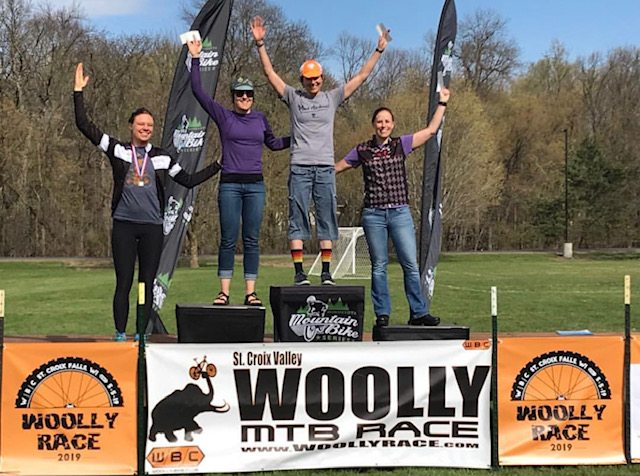 Related: Corey Coogan Cisek articles in Cyclocross Magazine
In the Men's Elite race, some of the usual suspects opted out of racing the early date race in the Minnesota Series for more training. This opened up the opportunity for others and the talk of the soccer field and social media circles after, was the dominance by the Jr. Riders in the Elite male race, and the strength of the 40+ category. Calvin Sandberg, who was no stranger to the top steps of the podium last season, took the opening season win. (His dad John, still rippin' at 52 took the 12th spot). Barrett Hall, Tom Beyer and Colin Freed, all 18 and younger took the 2-4 spots. Rounding out the top five and leading a strong group in the 40+ category was John Holtan.
Fresh off a hockey season, playing for Gentry Academy, JR Rider Barrett Hall scored and impressive second place finish in his first Pro/Elite race and recaps the race from a social post:
"First Pro/Elite race for me couldn't have gone much better! I pulled off a surprising second overall. The race was fast off the gun and a big group of about 12 rolled together for the first lap. An increase in speed going into the first single track section split the group down to 5, an unfortunate couple crashes from Dominic made that group down to 4. We rode for 2 laps together until the final lap when I put in an effort to try and get a gap in the single track. A gap opened of about 10-15 seconds but couldn't hold it. Calvin caught up to me about 20 minutes from the finish and counter attacked and broke me. At this point I began to bonk and just focused on getting to the line. An awesome first experience in elite racing with a race I will never forget."
In the Marathon division, 20 riders cranked out 7 laps and 50 miles of racing! A new face at the top was Ben Hey who took the win over regular winner in 2018, Bruce Martens. Rounding out the top five was Chris Stewart, Matt Abel and Jesse Sich. Sonia Ponds was one of the riders who also did seven laps as she took the female win over Ronnie Lajoie. Anne Grawbowski, Lisa Martens and Jenny Beckman rounded out the top five.
Up Next: The Minnesota series takes a four week break before heading north to race at the fast flowing Detroit Mountain Shakedown on trails which were still being worked on to open fully for the season as of typing.
Vermont Gnar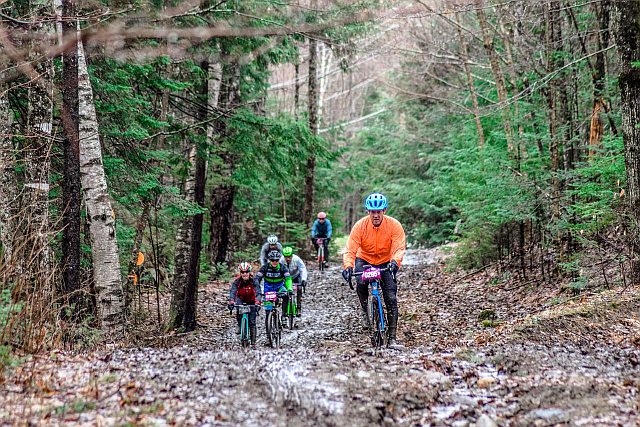 The gravel game continues to be strong, almost year round it seems, but one race that sticks out was the Rasputitsa that presented some gnarly conditions and conditions more indicative to mountain biking.
National Women's Mountain Bike Day
IMBA celebrated women and mountain biking this past weekend with many events from rides, skills camp, and trail work to name a few. Josie Smith recently posted a very nice interview with WORS star Holly Lavesser on her blog.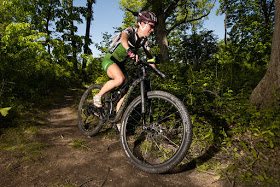 CBD and Mountain Biking
CBD is making headlines for it's pain relieving properties and an alternative for those dealing with anxiety and stress. Singletracks.com goes in depth talking about the pros and cons of using CBD as related to mountain biking and mountain bikers.
Looking Ahead
A pretty quiet weekend on the racing front with Mothers Day on Sunday. Shout out to all the moms that shred and support the sons, husbands and wives that help make mountain biking possible.
Keep the wheels moving!
About the author...

Jay Richards maintains a very active lifestyle. He somehow finds time between managing a full-time resort (Maplelag) and bringing up a family of four boys with his wife Jonell, to compete in both mountain bike and a few cross-country ski races. Jay rides for Maplelag Resort, manages the Maplelag mountain bike team and enters his 29th year of racing and promoting mountain bike races.

Have an event or mountain bike related information to share from the Midwest? Feel free to contact Jay at