Midwest MTB Report
by Jay Richards
July 24, 2019
Mother Nature dealt a mix bag of cards this past weekend as course detrimental rain and forecast of rain caused the cancellation of Mt Kato but all systems go at the WORS race that avoided major rain despite a forecast calling for it. This weeks summary includes a quick recap of the Elite race at WORS #7, a couple of cycling related items to note and a look ahead to the weekend and weeks ahead as we move into August.
WORS #7 Colectivo Coffee Bean Classic
Cole House continued his dominance in the Wisconsin series taking another win at the Minooka venue in a tight race with Ben Senkerik, winning by just 33 seconds. Those two rider put a sizable gap on the remaining podium group with third place finisher and former overall Elite winner Tristan Schouten nearly four minutes back from House. Elijah Johnson and Austin Peterson rounded out the top five.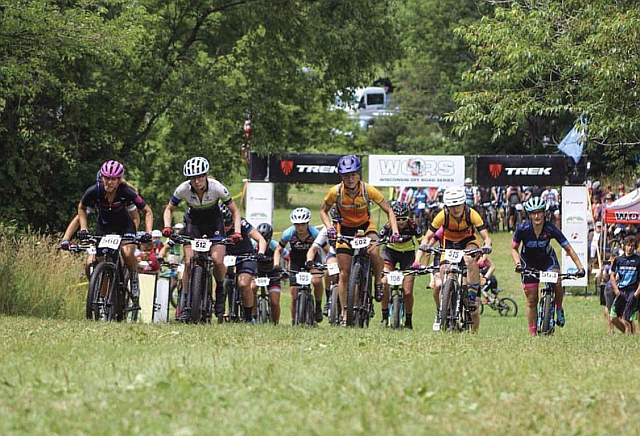 The Elite women race also saw a regular at the front as Holly Lavesser put in a dominating performance, taking the win by nearly 5 minutes over Katrina Hurst. Wendy Ochs, Lisa Krayer, and Rebecca Mikrut rounded out the top five .
The Why and How of Endurance Athletes
Minnesota has one of the oldest and, potentially, coldest endurance competitions. The Arrowhead 135 race, which sets racers on a trek from International Falls to Tower, Minn. Like the name says, it's 135 miles and is known as one of the world's toughest endurance challenges. It takes place in January so temperatures are often well below freezing.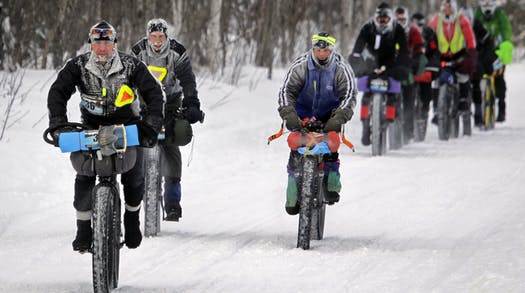 On the "easier" side of things is the Minnesota Voyageur 50 Mile Trail Ultramarathon, from Carlton, Minn. to Duluth and back. It's considered one of the oldest trail ultramarathons in the nation and is happening on July 27. So, why do Minnesotans put themselves through such rigorous tests of endurance? And what does it take? Minnesota Public Radio has a podcast featuring Guest host Dan Kraker who spoke with three guests about the why, and the how—what is happening in the body during these feats of endurance. Included is Alexandera Houchin, Cloquet, MN. who took the women's Tour Divide win and bested her personal record with an unofficial time of 18 days, 20 hours, and 26 minutes , all on a singlespeed with flat pedals!
Digital Doping
Like many riders, I am a big fan of the Strava app. The biggest attraction, to me, is checking times over the years on routes or segments and seeing photos of other riders from all the sweet places to mountain bike in the country. Sadly, it has gone a bit too far with "digital epo". Cycling.today writes:
Among the cyclists raised in the app generation, there's no smartphone notification as foreboding as one from Strava. Countless riders have gone to great lengths over the years to convince people that they're better than they actually are. Often that involves drugs, but drugs cost money, they're potentially dangerous, and you run the risk of a ban. If you're going to cheat, Digital EPO is an altogether less hazardous way of doing it.
Bullhead Bootleg Maplelag New Trail
Maplelag completed work on a three year project this week, adding 3.5 miles of additional new mountain bike trail. Named, "Bullhead Bootleg", the features a mix of a hand cut old style singletrack and new flow tech. The trail has 9 bridge crossings as it weaves up and down a glacial ride. The loop will not be part of the Laddies Loppet course but will be open for riding during the race weekend, which is always held rain or shine.
Looking Ahead
Couple of events later in the season to note: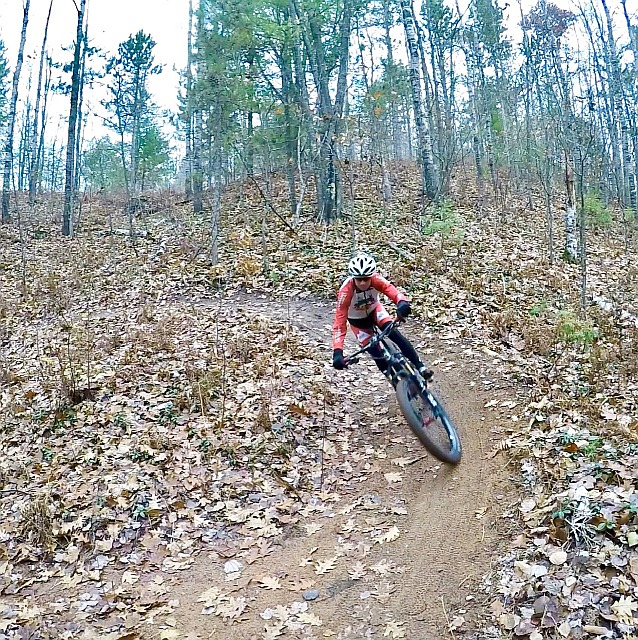 CAMBA has partnered with South Shore Brewery & Taphouse to bring you the inaugural South Shore Enduro on August 24th at our Mt. Ashwabay trail system. The South Shore Enduro will offer a 3 stage Sport class, a 5 Stage Expert Class and 1 really good time. This is a great race for those interested in trying enduro out as well as those looking to get into some friendly competition. There will be free beer for racers, swag and post race entertainment at the South Shore Taphouse in Washburn.

Copper Peak Trails Fest is set for September 7th. Come join a fun mountain bike race and trail run set on the beautiful trails at North America's largest ski jump! The course navigates down to the Black River then climbs 500+ vertical feet to the historic Copper Peak ski flying jump. The downhill is fast and flowy with intermittent jumps and bridges. There will be a Sport race (7 miles), an Expert race (16 miles) as well as a kid's race (1 mile) and trail run (7 miles). We hope you can join us for this fun event!
Gamehaven Postponed to September 22nd
Mother Nature has not been kind to the Gamehaven trails as the venue deals with saturation and erosion issues. In a Facebook post Wednesday, the series along with race promoters made the decision to postpone until September 22nd.
Keep the Wheels Moving!
About the author...

Jay Richards maintains a very active lifestyle. He somehow finds time between managing a full-time resort (Maplelag) and bringing up a family of four boys with his wife Jonell, to compete in both mountain bike and a few cross-country ski races. Jay rides for Maplelag Resort, manages the Maplelag mountain bike team and enters his 29th year of racing and promoting mountain bike races.

Have an event or mountain bike related information to share from the Midwest? Feel free to contact Jay at