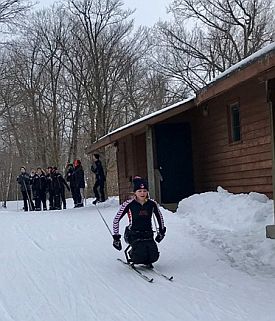 Adaptive racing in the North Star Conf Meet at Maplelag Resort, January 24, 2017 (Photo: Jay Richards)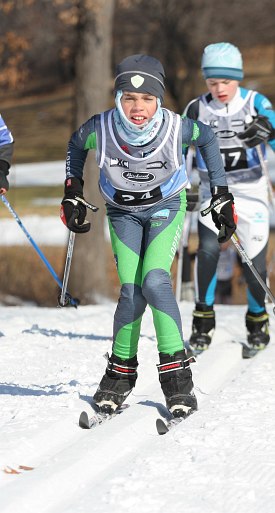 Midwest Junior Championships, March 4, 2017

Luci Anderson competing in the classical sprints, U18 Nation's Competition, January 27, 2017

Erin Moening, Section 3, February 7, 2017
Voting Open for High School Nordic Coach, Assistant Coach and Volunteer of the Year
May 26, 2017
Minnesota High School Nordic Skiing Coaches Association members can now vote on the candidates for the high school coach, assistant coach and volunteer of the year awards. Voting will closed at noon on Wednesday, May 31st.
2016-17 Season Highlights
May 1, 2017
Catch highlights plus full results and photos from the 2016-2017 high school racing season.
High School Nordic Coaches and Volunteer Nominations Due May 1, 2017
April 26, 2017
Nominations for the Minnesota High School Nordic coaches and volunteers of the year for last season, are due before Monday, May 1st.