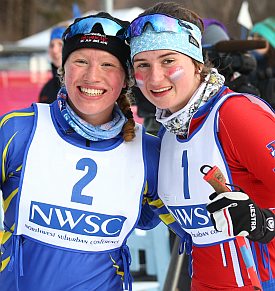 Mara McCollor and Luci Anderson, first and second, Section 6 Championships, February 4, 2019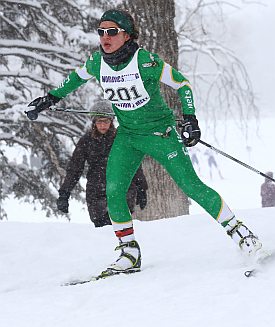 Morgan Richter, Section 2 Championships, February 7, 2019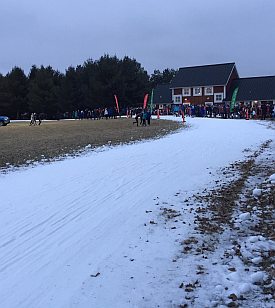 Mora Mini Tour race course, December 21, 2018 (Photo: Dave Johnson)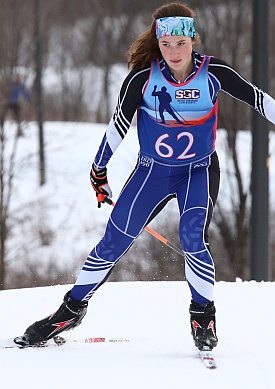 Gabby Kraemer, South Suburban Conf Meet, December 18, 2018
Ringer Roll Set for Friday, August 9th
August 2, 2019
The annual Ringer Roll rollerski race at Baker Park will be this Friday morning, August 9th. The event features the top juniors and masters from around the area, competing on a 10K asphalt trail course. Registration is open now.
CXC: Dan LaBlanc Named CXC Youth Director
August 2, 2019
Central Cross Country Skiing has named Dan LaBlanc as it's new youth director. LaBlanc will oversee an award-winning youth sports program including CXC's Nordic Rocks for Schools and Parks.
National U16 Camp Coverage
July 24, 2019
The National U16 Camp is being held this week in Duluth, with top juniors from across the United States training along the North Shore, based out of the College of St. Scholastica. On Wednesday morning, the group hit the Munger State Trail to work on classic rollerski technique through a series of four stations. In the afternoon, the group used the Scholastica fieldhouse to execute a strength test session (pullups, situps, pushups, box jumps and dips).
Related:
Photoset:

Wednesday Classic Rollerski - 160 photos,

Wednesday Strength Testing - 77 photos,

Thursday Uphill Run TT - 178 photos
Photoset:

Top Picks (high res) - Classic Rollerski,

Top Picks (high res) - Strength Test,

Top Picks (high res) - Uphill Run
CXC: Athletes Invited To Regional Elite Camp
July 6, 2019
The top elite junior athletes in Central Region will have a unique training opportunity this July. Invited athletes will take part in a six-day Regional Elite Group Camp under the leadership of both Central Cross Country Skiing and U.S. Ski Team staff.
CXC: Introductory Summer Camps for Aspiring Racers
May 29, 2019
Central Cross Country Skiing's summer camp lineup features a wide array of programs from newcomers to elite. Foremost among the programs coming up this summer is the annual series of Igor Legacy Camps designed for newcomers to cross country ski racing offering skills, camaraderie with friends and fun.
CXC Congress Recap
May 7, 2019
Clubs and leaders from around the Central Region came together for a weekend of collaboration at the Central Cross Country Skiing's CXC Congress April 25-28 in Eau Claire. The four days of meetings and workshops were highlighted by the presentation of awards to regional coaches and officials.
2019 Collegiate Tally Board
May 5, 2019
We've fired up the collegiate tally board for the class of 2019. Let us know your college plans so we care share with the rest of the skiing community!
NNF: Join the Board
May 1, 2019
The National Nordic Foundation is seeking candidates for their board of directors! Help support junior development across the US by lending your experience and expertise to this valuable organization. Application deadline is May 12th.
2018-19 Season Highlights
May 1, 2019
Catch highlights plus full results and photos from the 2018-2019 high school racing season.
CXC Congress and Club Excellence Conference this Weekend
April 23, 2019
Cross country club leaders from around the Central Region will have an opportunity to play a role in the future of the sport during Central Cross Country Skiing's annual CXC Congress. The event features three days of workshops and meetings set for April 26-28 in Eau Claire, WI, and is free and open to all interested parties.