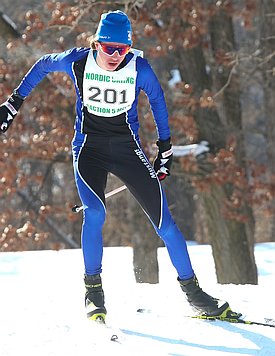 Cooper Lennox, Section 5, February 7, 2018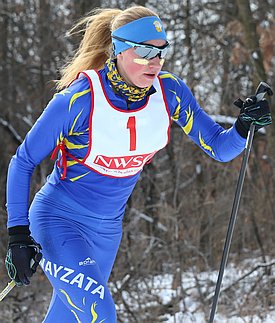 Mara McCollor, Section 6, February 5, 2018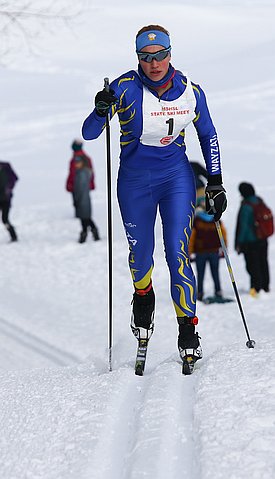 Mara McCollor leads out the field in the girls classical pursuit, Minnesota State Meet, February 15, 2018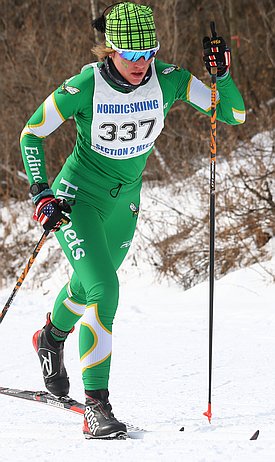 Triana Willmert, Section 2, February 8, 2018

NNF: Drive for 25 Underway, Ambassadors Needed
October 21, 2018
The annual major fundraising campaign for the National Nordic Foundation, the Drive for 25, has begun. While in the early stages, they could use your help: donate today and/or become an ambassador!
Minnesota Coaches Association Meeting this Saturday
October 9, 2018
The Minnesota High School Nordic Ski Coaches Association annual Fall Meeting is this Saturday, Oct 13th, at the Vasaloppet Nordic Center in Mora, MN. There will be a vendor fair before the meeting, and a post-meeting lunch.
CXC: Call for Spring Junior Trip Coaches Applications
September 30, 2018
Volunteer coaches are being sought for the Midwest Junior Nationals, U16 Junior Championships, and U18 Canadian Nationals trips coming up next spring.
Related:
CXC Annual Coaches Conference and Certification, Oct 19-21
CXC Fall Coaches Education Clinics
Endurance United Junior Cup Meeting Set for Thursday
September 23, 2018
Endurance United is hosting an information meeting on junior racing this Thursday, Sep 27th, at their offices in St. Paul. Athletes and parents are encouraged to attend.
2017-18 Season Highlights
May 1, 2018
Catch highlights plus full results and photos from the 2017-2018 high school racing season.