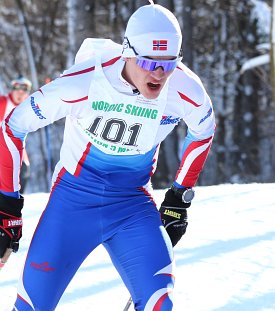 Xavier Mansfield, Section 5, February 3, 2016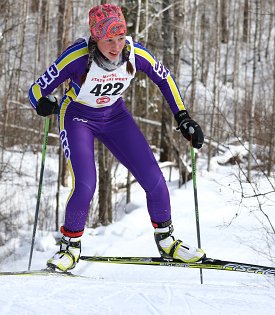 Anja Maijala, Minnesota State Meet, February 12, 2016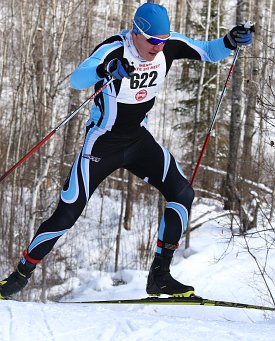 Zak Ketterson, Minnesota State Meet, February 11, 2016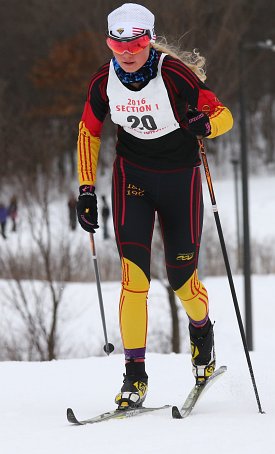 Margie Freed, Section 1, February 2, 2016
Drive for 25 Matching Grant Challenge
October 20, 2016
Make your donate worth double -- contribute now to the NNF Drive for 25 campaign and help them earn a $25,000 match grant. And check out their great promotional video!
Related:
Video:

Why Drive for 25?
MN High School Fall Coaches Meeting Update
October 17, 2016
The Minnesota High School Fall Coaches meeting is coming up at the end of the month, and they are requesting RSVPs for those planning to attend.
State of MN HS Skiing Round Table Meeting Oct 16th
October 13, 2016
Doug Boonstra, Eden Prairie coach and President of the Minnesota High School Nordic Ski Coaches Association is hosting a round-table discussion this Sunday evening, Oct 16th, at Eden Prairie high school. A wide range of current events are on the agenda.
Drive for 25 Begins!
October 10, 2016
The National Nordic Foundation kicked off their Drive for 25 event on Monday. The event is the primary fundraiser for NNF, supporting junior and elite skier development across the US and internationally as well. Become an ambassador or find your favorite skiers on the fundraising list and kick in today!
Ramsey County High School Scheduling Meeting Oct 19th
October 11, 2016
Ramsey County will hold their fall high school coaches practice and meet scheduling meeting on Wednesday, Oct 19th, at the Parks and Rec Dept. The high school meet scheduling is done at the meeting, so it is important for team coaches to be in attendence.
MN High School Coaches Awards and Inductees
October 2, 2016
The Minnesota High School Nordic Coaches Association has announced the 2016 awards for Coach, Asssitant Coach. and Volunteer of the Year, as well as the Hall of Fame Inductees. There will be a recognition ceremony at the annual Fall Coaches Meeting Oct 29 in Mora.
Related:
MNHSNSCA 2016 Hall of Fame Inductees
MNHSNSCA 2016 Coach/Asst Coach/Volunteer of the Year Recognitions
MNHSNSCA State Meet Proposal Updates
September 30, 2016
Doug Boonstra, President of the Minnesota High School Nordic Coaches Association (MNHSNSCA) has posted revisions to the State Meet proposal that features a new Team Sprint and multi-day format. And find details on the State of MN HS Skiing round-table discussion, planned for Oct 16th.
Related:
State of MN HS Skiing Round Table Update
Minnesota State HS Coaches Association Fall Meeting and Proposals
September 20, 2016
The Minnesota State High School Nordic Coaches Association has scheduled their annual Fall Meeting for Oct 29th, at the Vasaloppet Center in Mora. Ahead of the meeting, they have released details on the new State Meet format (with Team Sprints), and are hoping to hold a roundtable meeting in mid-October to discuss the State of MN HS Skiing. Check out the proposal details and fall meeting agenda for more details.
Related:
Oct 21-23 CXC/Wayne Fish Coaches Certification and Conference
CXC Seeking Applicants for Junior Nationals, U16 Championships Trips
September 16, 2016
The Midwest Coaches Committee is opening the application process for both the 2017 Junior National Championships in Lake Placid, NY as well as the U16 NENSA Trip in Farmington, ME. This application process is for Head Wax Coaches, Assistant Wax Coaches, Age Group Coaches, and Support Staff.
Minnesota Coaches Association Website Overhaul
August 11, 2016
The Minnesota High School Nordic Ski Coaches Association website has been completely revamped. Two important proposals to check out:
State Meet Proposal - New proposal introduces a team sprint element, used for qualifying for sections and at the State Meet.
Wax Truce Proposal - A proposal to limit the use of expensive flurocarbon waxes in regular conference meets.
Update: The State Meet proposal is undergoing additional revisions, watch for a new proposal later this fall.
Spotlight: Nordicwerks Program
July 18, 2016
On a warm Monday evening Nordicwerks training program hosted a combined workout and rollerski time trial with Endurance United elite members. After an easy warm up rollerski tour around the time trial course, the teams got down to business with an interval start skate rollerski time trial. Endurance United's Jack Christianson passed Tamer Mische-Richter in the final meters to post the top time on the evening. Fellow teammate Erin Moening raced to the top time for the women. After the time trial wrapped up, skiers finished with a warm down on the quiet backroads near Scandia.
Related:
Photoset:

210 photos
Photoset:

Top Picks (high res)
Video:

Warmup
Wisconsin High School Nordic Championship Venue Change
July 5, 2016
The Wisconsin State High School Nordic Championships have announced they will help christen the new Birkie start area with their big event scheduled their for early February.