Sarah Olson, Section 5, February 8, 2017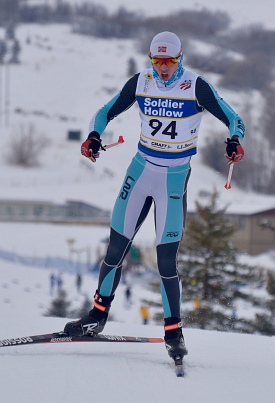 Xavier Mansfield, US Nationals, January 8, 2017 (Photo: Corey Brinkema)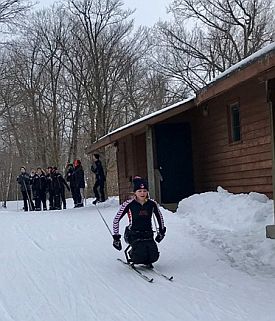 Adaptive racing in the North Star Conf Meet at Maplelag Resort, January 24, 2017 (Photo: Jay Richards)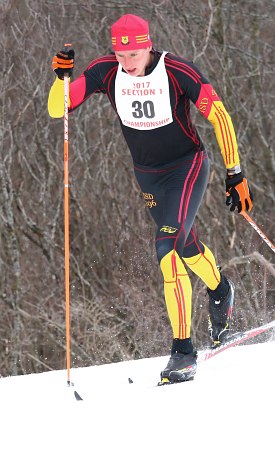 Ryan Steger, Section 1, February 7, 2017
Midwest JN and U16 Coaching Openings
September 12, 2017
CXC and Midwest junior committee has posted openings for Midwest Junior National and NENSA U16 Coaching positions for the big events coming in March 2018. Application deadline is mid-October.
Related:
Job Opening: Ski Technician at NTDC in Thunder Bay
Voting Open for High School Nordic Coach, Assistant Coach and Volunteer of the Year
May 26, 2017
Minnesota High School Nordic Skiing Coaches Association members can now vote on the candidates for the high school coach, assistant coach and volunteer of the year awards. Voting will closed at noon on Wednesday, May 31st.
2016-17 Season Highlights
May 1, 2017
Catch highlights plus full results and photos from the 2016-2017 high school racing season.