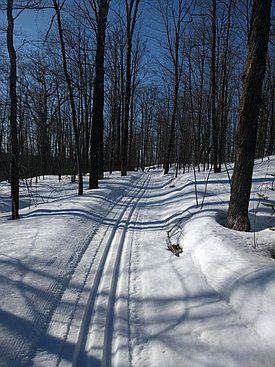 Penokee Mountain Trail, March 2, 2018 (Photo: Sue Schroeder)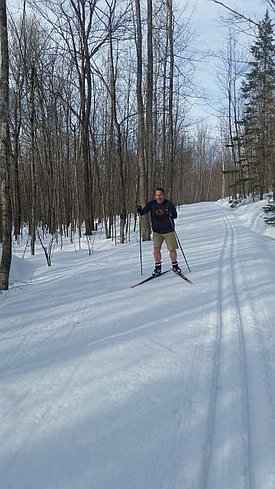 Wolverine ski trails, March 28, 2018 (Photo: Deborah Leonard)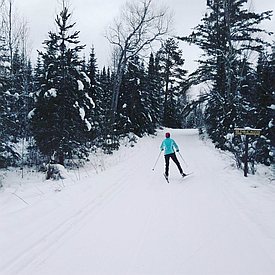 Central Gunflint trails near Bearskin Lodge, November 5, 2017 (Photo: Quinn McCloughan )
Avoiding the Crowds
December 20, 2011
While most Twin Cities ski trails will be crowded this season, we offer some general tips on how to avoiding dense populations.
Cross-Country Ski Rentals
January 11, 2010
Looking for cross-country ski rentals? We've put together a collection of links, both in the Twin Cities and around the region.
Trail/Park Fees
December 8, 2005
A rough breakdown on passes/fees you'll need for skiing at parks and trail systems in the upper Midwest.
Under the Lights
December 1, 2000
A review of some of the lighted ski trails in the area.
Ribbon Cutting Ceremony for Trailhead Building
July 17, 2018
The Loppet Foundation and the Minneapolis Park Board celebrated the new Trailhead building with a ribbon cutting event for the media on Tuesday morning at Theodore Wirth. There will be a grand opening event for the general public schedule for later this summer.
Related:
Photoset:

33 photos
Come out for Jessie Diggins, Battle Creek Winter Rec at the Minnesota Capitol Thursday
April 10, 2018
Jessie Diggins will be recognized for her skiing accomplishments at the State Capitol on Thursday afternoon, and the skiing community is pressing for funding for the Battle Creek Winter Recreation area. Please come our Thursday afternoon and show your support!