Rice Creek Boat Club Programs
Round out your athleticism with this lively summer program! When it's 80 degrees, you'll be glad to do your summer training in the water. Learn new sports, make new friends.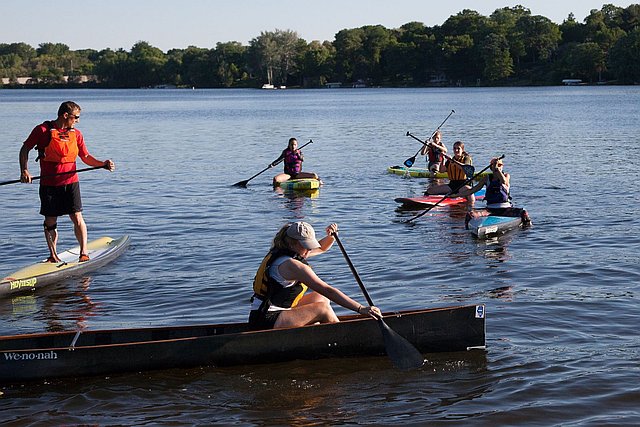 The Rice Creek Boat Club is excited to introduce a new cross-training program this summer for youth ages 12-18, particularly targeted at nordic skiers. The program will meet Tuesday mornings to introduce a variety of paddle sports with the goal of developing upper body and core strength, endurance and power to complement their other summer training. High performance coaches will work with athletes on stand up paddle boards (which is remarkably similar in motion to double poling), canoeing, kayaking and surf-skiing.
Two sessions are offered: June 5 - June 28, and July 24 - August 16 (each 4 weeks).
The Rice Creek Boat Club is located on Long Lake in New Brighton. Questions? Please contact Allie Rykken at paddleRCBC@gmail.com.
Registration and more information can be found at paddlercbc.org. Two-day/week and adult programs available.