DXC Welcomes Olympic Gold Medalist Kikkan Randall to Duluth in Support of Grand Avenue Nordic Center
The Duluth Cross Country Ski Club (DXC) is excited to welcome 2018 U.S. Olympic Gold Medalist in Cross Country Skiing, and recent breast cancer survivor, Kikkan Randall to Duluth this upcoming Saturday, November 16, in support of the Grand Avenue Nordic Center at the base of Spirit Mountain.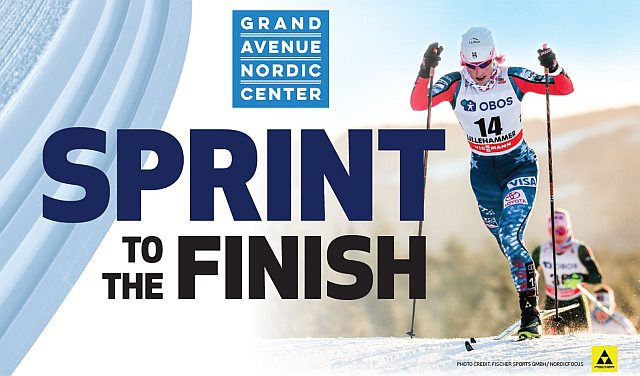 On Nov. 16, there will be a FREE public event from 2:30-4:00pm at the Grand Avenue Chalet at the base of Spirit Mountain in Duluth (8551 Grand Avenue), hosted by DXC and Spirit Mountain. Any youth Nordic skiers ages 18 and younger are invited to arrive at the Grand Avenue Chalet around 2:00pm to sign a waiver, put on their equipment, and then ski with Kikkan Randall on the newly snowed-in stadium at Grand Avenue Nordic Center from 2:30-3:00pm. This will be followed by a talk by Randall inside the Grand Avenue Chalet around 3:00/3:15pm, opportunities for photos with Randall, autograph signing of posters, and outdoor gear vendors present. Free parking is available at Grand Avenue Chalet.
Also on Nov. 16, there will be a ticketed fundraiser event, the "Sprint to the Finish" DXC Snow Ball in the evening (7:00-9:00pm) at the Malting Building, featuring Randall plus former Duluth Mayor Don Ness, a raffle, appetizers, and cash bar.
The Grand Avenue Nordic Center is a new cross country ski center at the base of Spirit Mountain in Duluth that represents one of the major elements of the City of Duluth's St. Louis Corridor Initiative, and is a collaboration between DXC, the City of Duluth, and Spirit Mountain. Its new cross country ski trails opened in December 2018, and are the only trails in the region to have dedicated snowmaking.
More details about Kikkan Randall's visit to Duluth and events on Nov. 16:
Please refer any questions to info@duluthxc.com