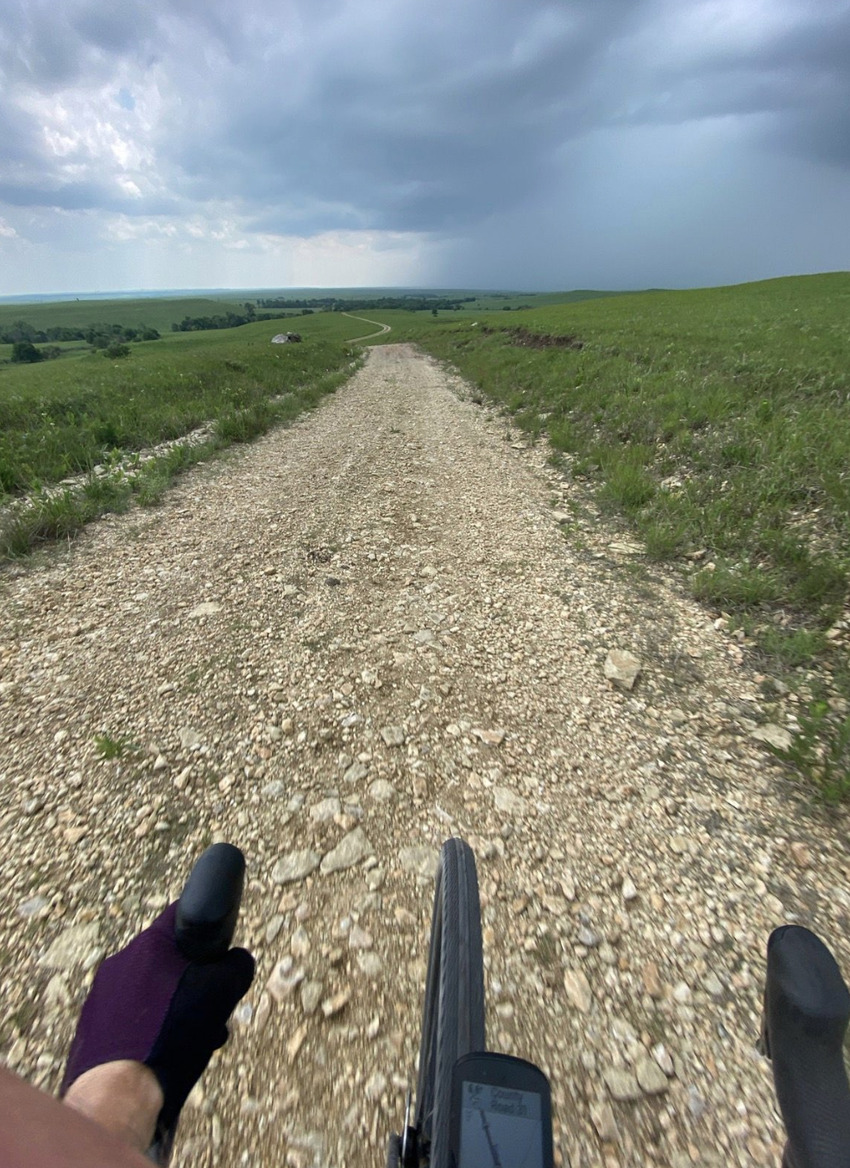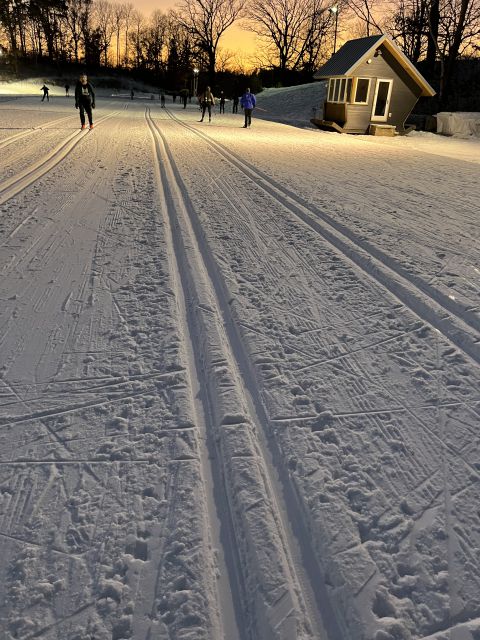 June 2, 2023
Temperatures are rising and so is traffic as more and more riders head to the trails to escape the summer heat. Keeping up with the surge, Jay Richards has the latest on Midwest racing news in addition related links and upcoming events in this week's Midwest MTB report. Included in this edition: a post by John Wessling on his journey to earning his first UCI points; a race recap from Badlands Ramble by John Peter; mountain bike related links; and a preview of the next Life Time Grand Prix event, the Unbound Gravel.
May 30, 2023
Returning from a three-year hiatus, this summer's Hoigaard's Paddle Derby kicks off on Thursday at Thomas Beach on Bde Mak Ska. Running through August 3rd, the weekly race series will have plenty of options available for paddlers of all abilities to get out and enjoy the Chain of Lakes.
May 29, 2023
In less than two weeks' time staff from Gear West will be heading overseas to handpick skis at the Fischer factory in Europe. If you're searching for a new favorite race ski, sign up soon to ensure that they set aside a pair for you.
May 29, 2023
The College of St. Scholastica is seeking candidates for the position of head coach, Nordic skiing. This is a full-time position, application process available online.
May 25, 2023
For those looking to learn the basics of rollerski maintenance, safety, and technique along with ski technique drills and discussion, Gear West is hosting a series of summer rollerski clinics bimonthly through the month of June. The clinics are free to attend and are run out of the Gear West parking lot, with demos available for reservation as well.
May 19, 2023
The 2023-24 selections for the national and junior national nordic combined and ski jumping teams were announced on Thursday by USA Nordic Sport, with a host of athletes from the Midwest earning call-ups in the announcement. Among those named were Ben Lomis (Eau Claire, WI) to the National Nordic combined team; and Andrew Urlaub (Eau Claire, WI), Casey Larson (Barrington, IL), and Anna Hoffmann (Madison, WI) to the national ski jumping team.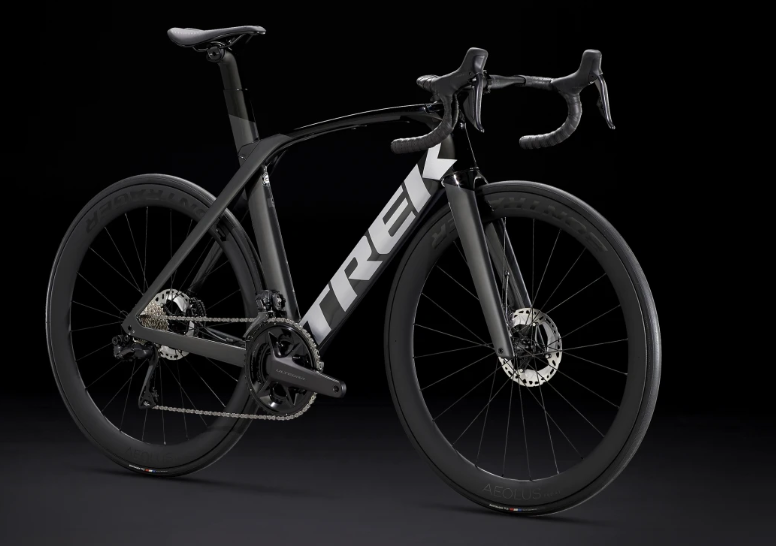 May 13, 2023
CXC Annual Fundraising drawing is underway, this year featuring Trek bikes: the winner can choose from high-end road, mountain, gravel or fat bike! Only 250 tickets will be available for the drawing, so act quickly! The fundraiser supports the CXC Adaptive Program, which aims to produce and distribute adaptive sit-ski equipment to assist people with disabilities in learning and experiencing cross-country skiing.
Web Roundup
May 12, 2023
Snow Place Like Home
- Speaking with CBS News, Jessie Diggins shares her excitement for bringing World Cup skiing home next season.
Lessons Learned
- After his first full season on the World Cup, Zak Ketterson divulges his takeaways from racing full-time at the highest level.
Winter Wrap-up
- Covering a busy few weeks on the road, Michaela Keller-Miller recaps the final few months of her season spent here, there, and everywhere.
The Training Story
- For the start of a new video series, Paul Shommer gets technical on training, beginning with the most important zone: level 1.
REG Recruits
- From CXC, the annual list of REQ qualified athletes is out, with both of this year's camps being held on the brand new rollerski trail at Mt. Telemark.
Border to Border
- Traveling overseas for seven days of skiing across the country, seven skiers from Minnesota took on the famous "Border to Border" ski in Finland.
Details on Durability
- Wondering just how long a pair of skis is good for these days? Matt Liebsch of Pioneer Midwest has the answer to that question, and more.
Cycling Down South
- The getaway location of choice for many from the Midwest, a contingent from New Moon traveled south to Bentonville, AR earlier this spring.
Arkansas in April
- Also making a trip to the mountain bike mecca, Endurance Adventures hosted a women's group for a week of biking in Bentonville.
A Scandinavian Spring
- Craig and Eva of Vakava Racing spent their spring in Norway, skiing and spectating at Holemnkollen in the first post about their trip.
Just Around the Bend
- While the snow is long gone in most places, Bend in Oregon still has plenty left, with many of the top athletes heading there for spring training.
Tomayto, Tomahto
- While the health benefits of saunas may be undeniable, there's still plenty of debate when it comes to the pronunciation of the word itself.
May 10, 2023
U.S. Ski & Snowboard has nominated 23 athletes to represent the U.S. Cross Country Ski Team for the 2023-24 season. The nominations include active athletes who qualified based on predetermined selection criteria. From the Midwest, athletes include Jessie Diggins (A team) and Zak Ketterson (B team) along with D Team coach Kristen Bourne and wax techs Chris Hecker and Eli Brown.
May 9, 2023
Spring has sprung and summer is just around the corner with series racing officially in action throughout the Midwest. With some individual reflections on the season opener in Iola, WI, this week's report from Jay Richards opens with a recap of the first race of the Wisconsin Off-Road Series, followed by coverage of some of the happenings in the Cable area, and an ever important reminder to check for ticks. Closing it out is a look ahead to a handful of upcoming races, including the Minnesota Mountain Bike Series season opener in Rochester, MN.
May 9, 2023
Team Birkie has announced Chad Salmela, a native of Minnesota's Iron Range, as the new head coach of the team. With over two decades of experience in the sport of biathlon and cross country skiing as an athlete and coach, Salmela brings a wealth of knowledge and expertise to the position.
May 8, 2023
We're just a few short weeks out from the start of Endurance United's summer junior training which kicks off on June 12th. Running through early August, there are three different training options to choose from, ranging from 3 sessions a week to 5 sessions a week.
Snake River Canoe Race Results
May 6, 2023
Overcast skies and crisp conditions were the backdrop for the 2023 edition of the Snake River Canoe Race on Saturday as a field of over 200 individuals took to the waters in Mora, MN. Earning top honors in Pro Boat division were the teams of Allen Limberg/Joe Manns (male), Patricia Bohaty/Jessica Kozarek (female), and Ryan Peterson/Kira Stolen (mixed); while the pairings of Mathew Broderson/Chris Broderson (male), Allie Rykken/Kari Henry (female), and Rebecca Kolstad/Craig Stolen (mixed) were the top finishers in the Open Racing division. Complete results, including a full list of division winners, are linked in.