FOR IMMEDIATE RELEASE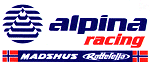 Rottefella becomes global leader in Nordic ski bindings
Rottefella, the Norwegian ski bindings manufacturer, assumes global leadership. A new contract with Fischer, the world's largest ski manufacturer, secures a leading worldwide market position in the cross country and back country segment.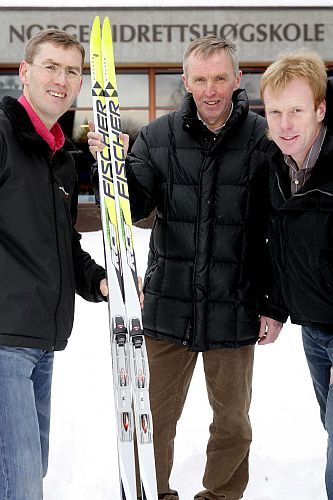 Prior to the contract with Fischer, Rottefella's Nordic bindings and the NNN standard represented some 40 per cent of the total market.
"The new partnership between Fischer and Rottefella is a result of dedicated focus on innovation and the constant improvement of our production efficiency. Our NNN standard is now the preferred solution for the vast majority of the world's top ski brands," said Rottefella's CEO, Ulf Bjerknes.
According to Bjørn Dæhlie, the world's best ever cross country skier and a Rottefella board member, Rottefella delivers best-in-class ski bindings. "They provide equipment enabling the world's fastest skiers to perform even better. Rottefella's newly developed NIS system and racing sole significantly enhances the energy transferred to the ski. If you are going for an Olympic gold medal, your binding can play a decisive role."
In addition to Fischer, Rottefella partners now include such ski and boot brands as Madshus, Rossignol, Alpina, Peltonen, Karhu, Crispi and Garmont. These manufacturers together dominate the world market for cross country and back country skiing equipment.
Fischer has for a long time been a cross country skiing partner with Salomon of France and their competing SNS-system. According to Fischer, the contract with Salomon will be terminated after the winter season 2006/2007.
"Fischer has a dominant position as the world leading cross country ski producer. Innovation is a key element in their success. The Fischer contract obviously is a major step for Rottefella. Not only in terms of volumes, but also because it enables us to focus even more strongly on product development and on providing performance-enhancing equipment to world class athletes," Ulf Bjerknes said.
Rottefella is the world's leading developer and manufacturer of bindings for cross country, back country and telemark skiing. Through its nearly 80 year-long history, Rottefella has gained its reputation from providing products of high quality and innovative design. All relevant ski and boot brands are Rottefella partners. Rottefella is also preferred supplier of bindings to NATO.