Race Director's Calendar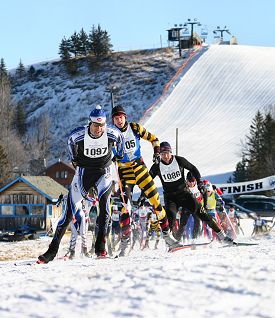 This calendar is being presented as a planning tool for race directors in selecting possible race dates for the upcoming racing season. It is an unofficial listing -- skiers should NOT use this information to plan racing schedules, lodging plans, etc.
Races that have a date filled in have at least tentatively planned for that date.
Races with 'R.I.P.' have been cancelled.
If there is a

New

symbol next to the race name, then this is a new event for this coming season.
If the date is marked in

blue

, that denotes a race that has changed its date significantly (more than a week forward or back) from the previous year.
If you can provide specific details on any of these races, or if you'd like to submit a new race, please use our Race Listing form.