Junior Nationals Preview
March 2, 2013

The 2012 Junior Nationals at Soldier Hollow in Midway, Utah, provided some incredible scenery, as well as some challenging weather conditions with temperatures ranging from upper teens to low 40s on some of the competition days.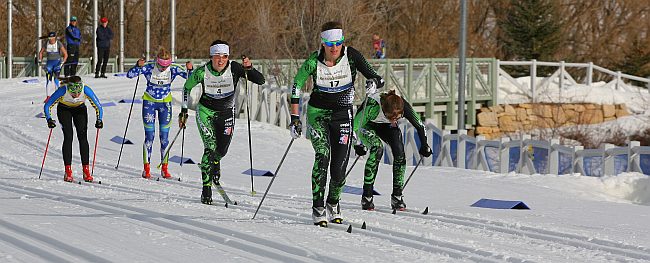 This year, Junior Nationals moves to somewhere that should, geographically speaking, provide a little cooler conditions -- Fairbanks, Alaska. Fairbanks average weather for mid-March is lows around zero and highs in the mid 20's.
Venue/Trails
The venue is Birch Hill, home course for the University of Alaska-Fairbanks team. Coach Scott Jerome shared some of his experience with the course. For Midwest skiers, Jerome felt the course has the width of the Michigan Tech trails, but steeper climbs (though strideable) -- perhaps the closest match would be the World Cup loop at Telemark, but with more width.
The Fairbanks Junior National website has great details on all of the courses, including the 5K skate course coined the "Black Funk 5K", complete with maps, profiles and even video recons.
Coach Jerome also shared a few waxing tips ...
"March, in my opinion, is the best time to ski in Fairbanks. The sun is warming things up, but the ground is still so cold that the snow stays pretty cold. Things tend to be much drier than one would think by looking at the thermometer. We get very dry snow here. Even when the sun is out and it hits 32 F the snow can still be dry and cold. We tend to wax colder than one would think. I have seen LF4 run well (better than all other waxes) on a 25 degree F day. Of course, it can get wet in March, but the trend is dry and cold. LF Graphite tends to be a must for an underlayer.

I would advise people not to overlook non-flouro and low flouro glide waxes and kick waxes. Test it all, of course, but don't be surprised if non-flouro or LF beats HF. Bring it all. Though it's warm this week, the temps can still dip in March!

Some of my favorite kick waxes for Fairbanks: Swix Blue Extra, Guru Green, Guru Super Hallgeir, Ski Go -1 - -20 (the old stuff), Rode Multigrade Blue. Often, Toko Green base binder works well straight-up (no cover)."
Just before flying out for NCAA Nationals with the University team, Jerome provide some great photos from Birch Hill on Thursday, Feb 28th.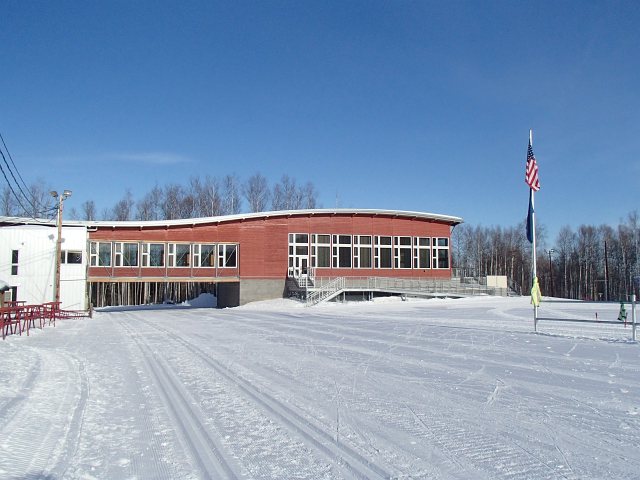 If you've done much 'Googling' on Fairbanks, Alaska, you've probably come across references to issues with air quality, especially in the winter. Most of the air quality problems appear to trace back to the prevalent use of outdoor wood boilers and air inversions. However, Jerome said while it can be a problem in town, its virtually a non-issue at Birch Hill, which is generally warmer and has cleaner air.
Unlike Soldier Hollow, which was around 5,500 feet in elevation, Fairbanks is pretty much at the same elevation as Minneapolis -- a mere 500 feet.
Schedule
There are some changes to the "traditional" schedule for Junior Nationals this year. One of the biggest changes is the relay, which moves from the closing day up to the second event.
After the opening ceremonies on Sunday, March 10th, Monday marks the first day of racing with the 5K and 10K freestyle individual start races. Tuesday is the now the 3x3K classical relay day before a rest day on Wednesday. Thursday skiers will be fresh for the 1K and 1.25K freestyle sprints, then receive another rest day before the exciting 5K, 10K and 15K classical mass start races that wrap up Junior Nationals on Saturday, March 16th.
Hot Skis
While not diving into a deep analysis on skiers podium chances, it's worth highlighting a few Midwest names that seem to be moving their cards up.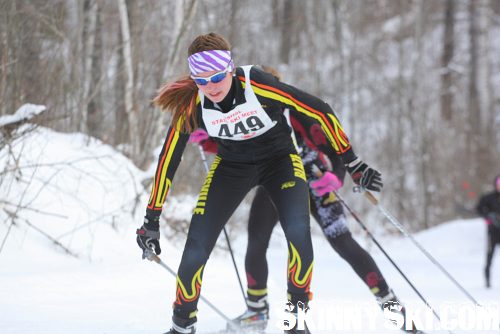 Vivian Hett, J1, has been getting stronger each race, finishing second at the Minnesota State Meet in mid-February, and just last week, won a Sisu 5K time trial against a number of other top juniors at Battle Creek.
Zak Ketterson, J2, has been the new shining star this season, dominating the local J2 competition. Ketterson pulled down a third place finish at State as a freshman, topped the entire juniors field in the Sisu TT, and Saturday skied to a tight 5K finish with older juniors at the Slush Rush races.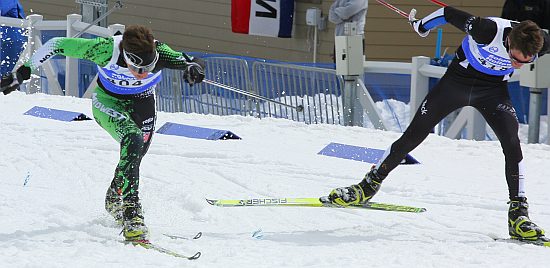 Ben Saxton, OJ, had a very good Junior Nationals last season, winning the freestyle race and finishing second in the classical, all as a first-year OJ. Since then, Saxton easily earned a trip to Europe with some great Senior Nationals results and been racing in the World Junior Championships and a week in Norway before returning back to the States just a few days ago.
Nichole Bathe, J1, had top results at Senior Nationals in January punching an automatic ticket for Junior Nationals and may be reaching a second peak in winning last weekend's Korteloppet classic after tough loss in the Wisconsin State Championship pursuit in early February.
Other skiers to watch for: Rocci Wohlk (J2) and Alayna Sonnesyn (J1) peaked well for Junior Nationals last year; Mattie Watts pulled down a 9th place finish in the J1 skate category back in January at Senior Nationals; a healthy Harris Dirnberger (J1) could wrap up his season on a high note; Tom Bye (J1), a dogged competitor, seems to find his way to top of every race.
Also tune in for the classical relays, where the OJ boys may present one of the stronger teams in the field.
As always, best of luck to the entire field - everyone has a shot, make it your best!
Misc Notes
Lodging: Many of the teams will be staying Wedgewood Resort, a lodging complex similar to last year's Zirmatt Resort, and just a stone's throw from Birch Hill trails.
Clockwork: March 10th, the day of opening ceremonies, marks the start of daylight savings time, moving the dials forward an hour. Alaska timezone is three hours behind Central.
Uniforms: Twin Cities based Podiumwear is producing nearly every suit for Junior Nationals. Here are some of the colors you'll see in Fairbanks this March: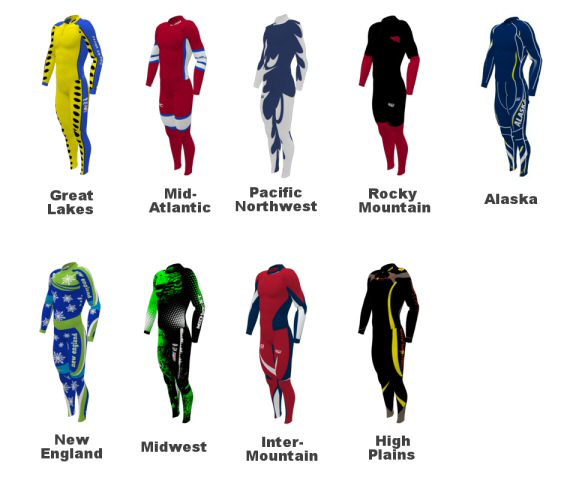 Coverage
Finally, we're excited to announce that Skinnyski.com will for the third year in a row, being providing on-site coverage from Junior Nationals. We are thankful to the CXC Midwest Junior National Committee for helping underwrite a large portion of our coverage!