Alaska and Beyond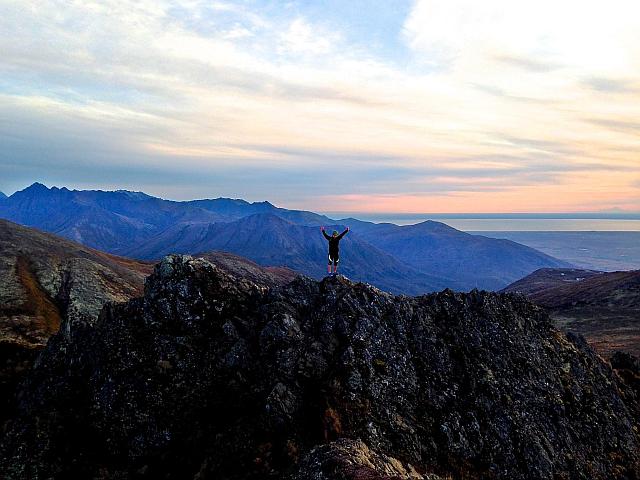 I find that most people have a bit of a fascination with "Alaska." Whenever you tell someone you live in Alaska, they always perk up a bit and get a wild-eyed glint in their gaze. I know this firsthand because even after living in Anchorage for almost six years, I still have that same fascination with this crazy Arctic land.
I moved up to Anchorage in 2014 to join the Alaska Pacific University (APU) Nordic Ski Center Elite Team, after completing five years skiing in the NCAA circuit for Northern Michigan University. I choose APU over some of the other (very strong) club programs throughout the country because of two things: one, the women's team was extremely strong and skiing at a much higher level than I was at in 2014, and two, the adventure of Alaska drew me in during Spring Nationals in Anchorage in 2014, which was my first time to the state. I choose to move to Anchorage about a week after returning home, and booked a one-way ticket for the next week.
Early Years
However, my journey to even being offered a spot on the APU team was not as short-lived. Growing up in southwest Minneapolis, I played volleyball and softball in middle school (go SWAC!), but never dabbled in endurance sports. I began skiing in high school on the Southwest High School Nordic team, under the tutelage of Kate Ellis and James Dundon. My biggest goal for the first year was to keep up with my friends, including Libby Ellis who at the time was one of the top junior skiers in the country. I believe that my formative time on the Southwest team instilled in me the values of hard work, grit and teamwork: three values that have shaped my career and team decisions. I began training with GoTraining! and Piotr Bednarski in the summers during my later years of high school, and again found myself surrounded by strong female athletes, a number of whom are still competing (and taking names!) in skiing, biking and running. I struggled with a couple of chronic injuries, but managed to improve in skiing throughout my time at Southwest.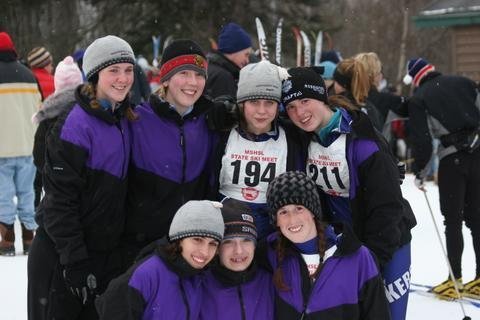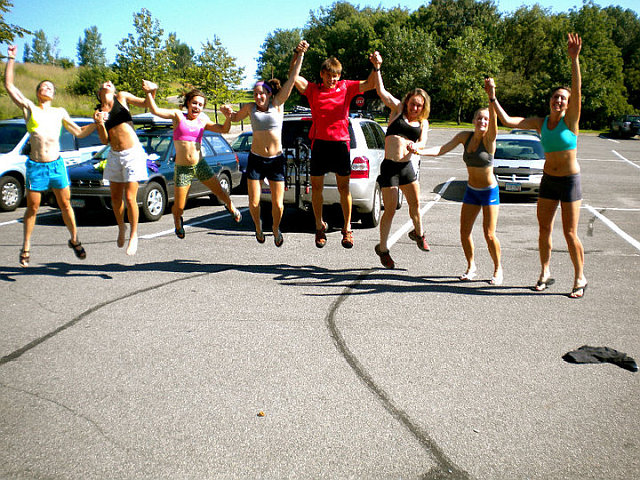 College
During my senior year of high school, I was offered a full academic scholarship at Northern Michigan University, and so I asked the NMU coach, Sten Fjeldheim, if I could walk onto the team in fall 2009. I had looked at some colleges that had NCAA collegiate ski teams, but my best results at Junior Nationals were around 50-90th place, so I was not recruited by many schools. Amazingly, Sten let me walk onto the NMU team, and after a summer of recovering from mono, I was in for it, jumping onto one of the best collegiate teams in the country. Unfortunately, even with a lot of hard training all fall and winter, at the end of my freshman year, I was cut from the team as my results were not up to par with the level of our NMU women's team that season. A teammate, Molly Burger was in the same situation, and together we begged Sten for a second chance. Amazingly, he granted us another year to prove ourselves, and I came back to Minneapolis and GoTraining! to try to make the level required at NMU. Fortunately, everything clicked that year, and in the first race of the season, I finished in the top 10, enough to get me back on the NMU team. Unfortunately, in the same race, I fell 100 meters from the finish line, tearing my patellofemoral ligament in my right knee, and thus launched a two-year journey through injury, knee surgery and recovery. Regardless, I had made the jump and during the rest of my years at NMU, I improved each year, qualifying for and receiving All American honors my last two seasons at the National Collegiate Championships (NCAA), as well as runner-up in my last collegiate race at the 2014 NCAA Championships. Also importantly, I graduated with undergraduate degrees in Political Science and Spanish, and a Masters in Public Administration.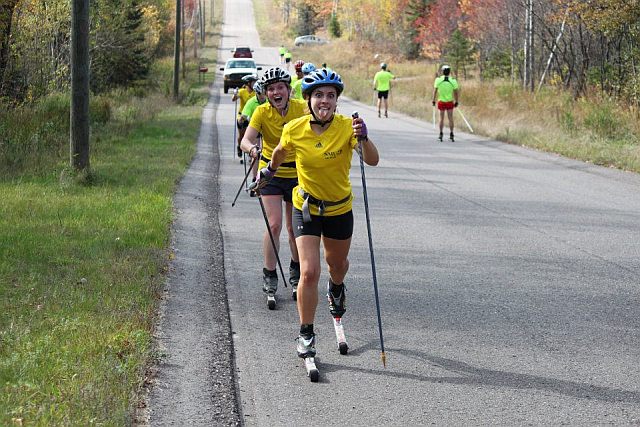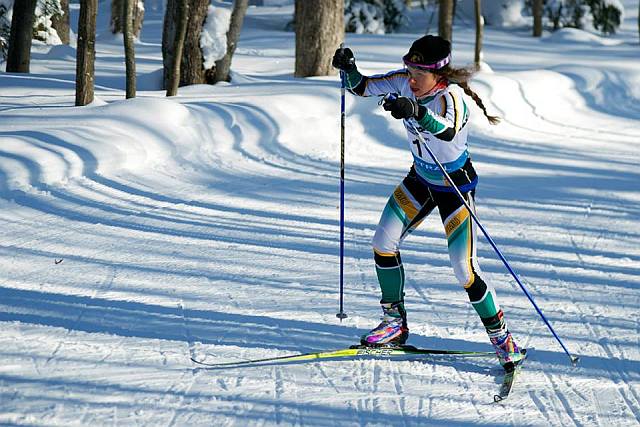 Post-Graduate
Which brings me back to Anchorage…I started at APU in spring 2014, and immediately began taking classes for a Masters in Business Administration at the school in order to live on campus. But skiing was the main focus, with the quick realization we weren't in the little leagues anymore as my teammates discussed goals of Olympic gold medals and World Cup podiums. To say the team was intimidating would be an understatement. I showed up to training each day, ready to go as hard as I needed to in order to keep up with the other girls. I was introduced to mountain running, which I loved on the way up when we hiked and enjoyed the views, and then hated when everyone effortlessly floated down the mountain at Mach 10, while I blundered my way down in double the time. I attempted to do speed work with the best sprinter in the world, and frankly, got my ass handed to me over and over again. (To be honest, this still happens almost every day at typical team training.) But it worked; the power of surrounding myself with women so strong, determined and skilled lifted me to a level I never thought possible and I made the 2018 Olympic team, and am entering my third season of racing World Cups.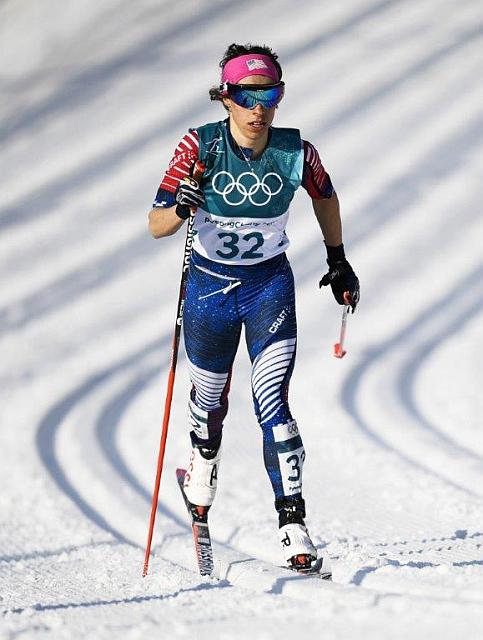 Life Balance
Nevertheless, along the way there were plenty of hurdles and obstacles that I overcame, but I believe 99% of my success comes from the environment and teammates I am surrounded by. Another important part of my journey has been to find my own path in sport-work-life balance. I began working my first year on the APU team, and have worked multiple jobs since in addition to ski training and racing. I currently am in my third year at Anchorage Downtown Partnership, Ltd., a nonprofit working on revitalizing downtown Anchorage, where I created and run our Placemaking program, a project that supports over 90 pop-up events and programs over the year. I also adjunct teach at APU in the Liberal Studies Department, which has given me a taste of what working in academia would be like in the future. Outside of work and skiing, I co-founded and coach the weekly Mountain View Boys & Girls Club Run & Ski Club, which has grown over the past three years, and recently received a Sports 4 Life grant from ESPNW and the Women's Sport Foundation. I also coach an elementary school running club each spring, in addition to volunteering with a number of nonprofits including Healthy Futures and Fast & Female.
I have a lot on my plate, and often leave the house at 8am, to return home around 7pm, after double trainings, a workday and sometimes a coaching session, or to get ready to teach an evening class. This isn't the typical Nordic skier approach, but it works for me as long as I pack a lot of snacks, and stay mindful of giving myself downtime one day a week. Also, I have to work to afford the basic life expenses we all have: rent, insurance, car, food, etc., a fact I think is overlooked a lot when people comment on the "glamorous life style" of elite skiers. Looking at my busy lifestyle in a different light, I believe it will prepare me for whatever is after ski racing, as my friends who hold 8-5 jobs, and still manage to get out there and exercise before or after work in the dark and cold, always impress and inspire me. I truly think finding what you need to pursue your dreams and goals, and make them feasible and possible, is the most important part of any decision of where to go for elite skiing, and how to live that athlete lifestyle once you are there.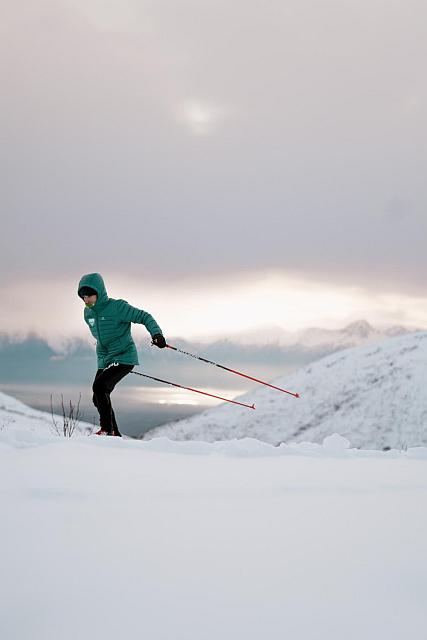 Upcoming Season
This year, I am starting the season at Period 1 of the World Cup with distance starts in Ruka, Finland, Lillehammer, Norway, and Davos, Switzerland. My main goals are to qualify for the Tour de Ski in early January and the FIS Tour in Scandinavia in February (but the Birkie could pop in there, too). I am excited to see what Period 1 of the World Cup is like, and experience some new venues I have never raced at. Wish me luck!
About the author...

Rosie Frankowski learned to ski on the trails of Wirth Park with the Southwest High School Nordic team, and now races for APU Nordic Ski Center and will represent the U.S.A. on the World Cup this season.

Support

As a non-National team member, Frankowski financially supports her own racing, including all travel, room and board, and wax support, by working throughout the year. That alone is not enough to cover racing expenses. She would be grateful for any contributions or support to help cover racing costs. Please reach out through her website.

Website: https://rosiefrankowski.wordpress.com/
Instagram: @frankowitz
Facebook: https://www.facebook.com/RosieFrankk/