Frankowski: Time Travel Advice
Today I read a quote that resonated with me: "One day you're going to look back on this and be proud you didn't give up." In my third installment of Skinnyski contributions, I wanted to focus on what I would tell "my junior self". If I could travel back in time, what words of wisdom could I give myself in my later years of high school, or the even harder early years of college? Would I tell myself to train more? Focus more? Do more strength, more intervals, less strength, less intervals?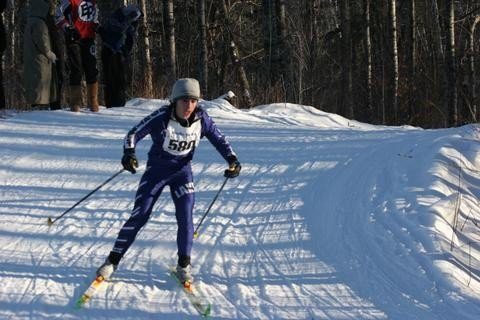 I found myself stumped on this question and, over several days, I brainstormed different topic ideas; but, ultimately, I felt they all were (for lack of a better word) dumb. Today (Nov 1st) I went skiing at Hatcher Pass an hour north of Anchorage in what were (honestly) pretty bad skiing conditions. With new snow falling mixed with rain, a terrible lack of preparation on my part for a ski that would work (ahem, zeros), and a bad attitude that try as I might, I didn't shake the entire ski, I found the entire experience to be exhausting.
Never mind that I was skiing on November 1st, on snow, and in the mountains surrounded by my friends - I wasn't having a good time. I slept the whole way home, graded essays and answered work emails, and then I stumbled upon that aforementioned quote on the Internet and paused. I finished the two-hour ski this morning, not prettily or happily, but I did it. I don't think I can be proud of how I completed the workout, but I can be proud I didn't chuck my skis into the snow and head for the van.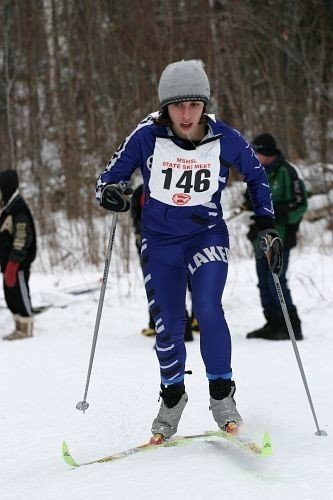 But that was today. How does it apply to ten years ago, when I really have the benefit of hindsight? I thought about difficult times in college or high school skiing, times in my life a lot more difficult than a "too-snowy" workout. I have memories as a junior of thinking there was never any chance I would be able to ski as fast or as well as my competitors who had been skiing since age two. And more memories of crying in my dorm room after being cut from the NMU Ski Team in the spring of my freshman year. And then of course, the next year, two dorm rooms over, lying in bed post-knee surgery, unable to walk, feeling lonely and depressed. It is easy to stay motivated when everything is going in the right direction and you are getting fitter, better at technique, and racing faster. Those are not the times you need advice as a junior. But what happens when you seem to be off that track?
My biggest advice to a junior skier, or any developing athlete (any age, any sport) is that the road to success is a very long one, and you are bound to have moments that are less admirable than others. Was I proud that when I called home crying about getting cut from my college team, or that I bawled my eyes out after my doctor told me I needed knee surgery? Not really, but I realized I am proud of how each of those experiences made me recommit to working hard to reach my goals in skiing.
The day I was cut freshman year, I realized I could walk away from the sport right then, or I could stay and fight as hard as I could for something I wasn't sure I could achieve. The next year after making a jump in skiing, only to tear my ligament and be told by the doctor that my knee might never be the same, I didn't know how to keep moving forward in athletics. Nevertheless, the story was always the same—how do you commit everything to pursuing something unattainable?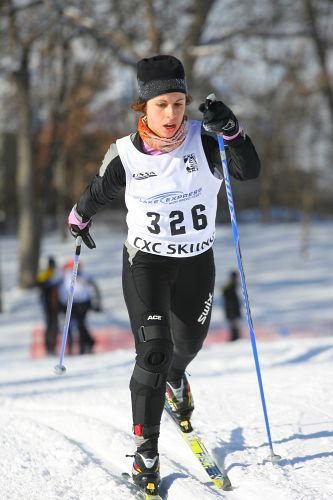 In the moment, I usually was so focused on the task at hand, I failed to see the larger picture; but in hindsight, I'm always proud of those times I went for it and risked failure in order to commit towards my goals and dreams.
If I had one thing to tell my junior self, it would be nothing to do with training—your coaches and teammates will lead you through that—but I would say "one day you're going to look back on this and be proud you didn't give up." That idea simultaneously takes the pressure off of you to perform that specific day, as long as you try your best, and it motivates you to impress yourself. Only you truly know if you gave it your all during a race, but how can you be proud of yourself if you didn't?
That's where the beauty of the quote is found. It motivates and inspires you to give your absolute best while bringing in the perspective that ski racing is really hard, and sometimes the only thing completely in your control is just to try. That snowy, difficult Hatcher Pass workout has now faded in my head, but the experience of sticking it out on a bad day is something I can be proud of. I know 10, 20, 30 years from now the things I will remember most about skiing will be those difficult experiences and the pride I feel for making it through and never giving up.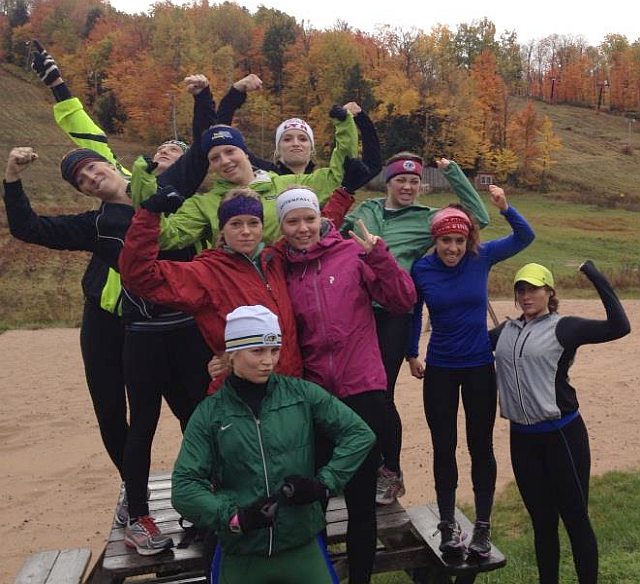 About the author...

Rosie Frankowski learned to ski on the trails of Wirth Park with the Southwest High School Nordic team, and now races for APU Nordic Ski Center and will represent the U.S.A. on the World Cup this season.

Support

As a non-National team member, Frankowski financially supports her own racing, including all travel, room and board, and wax support, by working throughout the year. That alone is not enough to cover racing expenses. She would be grateful for any contributions or support to help cover racing costs. Please reach out through her website.

Website: https://rosiefrankowski.wordpress.com/
Instagram: @frankowitz
Facebook: https://www.facebook.com/RosieFrankk/