Frankowski: On the Road
After a few years of packing up each November for ski season, I should be pretty good at remembering what I need, not forgetting important items, and being efficient with my time in the weeks leading up to the season. But every year, no matter how much practice, I find myself scrambling to run those last minute errands - refilling prescriptions, buying forgotten necessities, and making last minute doctor visits - and then I've gotta fit everything I'll need for five months into one measly duffel bag. How do I do it? To be honest, I don't have a good answer, but I have learned some things along the way.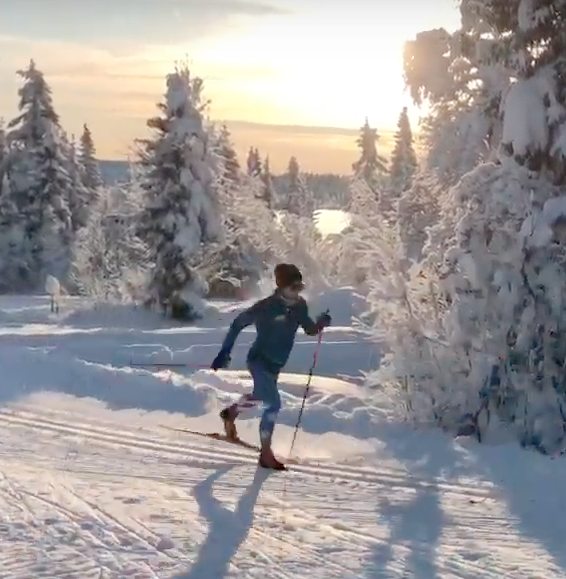 Let's back up for a second. What exactly am I packing for? This year, I am heading to the first period of the World Cup and will be racing in Beitostolen, Norway, Ruka/Kuusamo, Finland, Lillehammer, Norway, and Davos, Switzerland, for the next four weeks. Then I'll find out if I earned a Tour de Ski start, or if I will head to Houghton, Michigan, for Nationals. It's at least two months of being away from home, but I have an extra challenge on top of it.
Anybody who has lived in one place for a few years knows what a nightmare moving can be. Now imagine moving at the same time you're going on the road for several months. That's what I'm facing this year: a simultaneous packing and moving. And it's not just standard - at the same time, I sold my beloved little Subaru Impreza, nicknamed "Squeakster", a week before leaving, and had to juggle title transfer paper work with everything else. Needless to say, it was a stressful time, and I ran around for several days like a chicken with my head cut off.
By some miracle, three days into the trip, I think I remembered almost everything - which gives me a bit of confidence to write about how to pack for a trip. My strategy involves detailed lists, and laying out everything I am packing so I can visually keep tabs on what I need to still pack.
Here are my main tips for packing up for ski season (and moving simultaneously):
Lists, lists and more lists!
I am a big list maker. Whether it is a to-do list of tasks for work, teaching or skiing, or a list of possibly forgotten skiing items to pack, writing down my thoughts helps me remember the task or item, and I can refer back to the list over and over to make sure I completed it. This year I had multiple lists going: skis to pack or leave, tasks and errands to run, items to pack, last minute work and teaching projects, and a detailed list of where everything packed away in the crawl space bags/boxes went. I cross off everything I accomplish, and once and awhile, I add things to the list that I have already done just to make myself feel like I have forward momentum to begin. Being able to write down and cross out a task helps take that thought out of my brain, and allows me to move onto the next task without wondering if I finished the previous task. I strongly suggest making a packing list, especially for those strange miscellaneous items that always get forgotten.

Laying everything out before stuffing into my bag

Lay everything out until you have to pack it up.
Visually laying everything out before packing it all into my duffel bag really helps me see if I am bringing enough clothes, or (more likely) bringing too many clothes. The biggest challenge of starting the season in Europe is that there are so many comforts from home that I want to bring, and I will definitely forget some of them if I don't lay them out.
Bring Home on the road.
It really helps to have some of your favorite things on the road to stave off homesickness and to keep you happy. I bring licorice tea, my coziest, but impractical, fuzzy socks, a little blanket that doubles as a scarf, some Christmas cookies I made before leaving, American gum, a book in Spanish, and miniature Christmas lights. These things help any hotel room feel homier.

Pre-season Christmas cookie baking

Don't curse yourself! Be thorough with essential items.
I also keep a list of "skiing work" items that are easy to forget: headlamp, spikes to wear over shoes on icy days, sunglasses and a ski shield, cold air Airtrim breathing mask, some kick waxes and glide wax, head warmers, thank-you notes and postage, old Euros or currency to use up, athlete signature cards, and more. It takes a couple of seasons to realize what you need while traveling, but it only takes once to forget an item and curse yourself every time you need it.

Gotta remember that shield! Hailey Swirlbul and I enjoying the tourist trails!

Think of important personal items.
After my fun Rosie items, and ski items, I lay out all potential medicines or prescriptions I might need: iron and Vitamin D supplements, my inhaler and a backup inhaler, contacts, contact solution, lactase pills, Tums, cough drops and cold medicine (that I know doesn't have banned substances in it), and anything that would be difficult to get in Europe or in a small town in the U.S. This *ahem* friend of mine forget their contacts once - guess if she's done it again!
Cost benefit analysis of clothing.
Finally, I do the hardest part of deciding between clothing items. What shirt is the most versatile, easiest to keep clean, comfiest and nice-looking? When you only have room for about three or four shirts, they'd better rank pretty high in all these categories. Oftentimes, laundry is very limited, so I need clothing that can make it a couple weeks without getting dirty (or at least showing it). I also need to make sure you have everything to cover very cold temperatures to warm, sunny mountain days. This applies to street clothing as well as ski clothing. Racing for a team, I've gotta bring all the race suits I need (National team suit and club team suit), and all boots (skate, classic, skiathlon), and outer gear. APU Nordic Ski Center works with Salomon so I have a lot of nice Salomon outer gear that covers all conditions. And Toko US is my glove/mitten sponsor so I just need to throw in three pairs of mittens, and one set of gloves, and I am set.

Ski season gear and duffel bags destined for the crawl space

Now that you have everything packed, take out what you don't need.
I know this is contrary to my insistence of bringing "homey" items, but once you have everything laid out, go back and really think about whether you really need it. This advice helped me give a lot of old clothing and items to Goodwill while boxing up my apartment, and helped me keep both my ski bag and duffel under the airline weight limits (well, the ski bag was 52-lbs, but close enough). As someone who travels with more than her body weight in luggage, you will thank yourself for getting rid of unnecessary items when you have to drag all your luggage across an airport.
Overall, you want the packing process to be efficient, but also fun! You are heading off to the start of the season, and packing builds up excitement. If you keep it fun, but also stay organized, you will set yourself up for an easy day (or days if you are traveling from Alaska to Europe) of travel.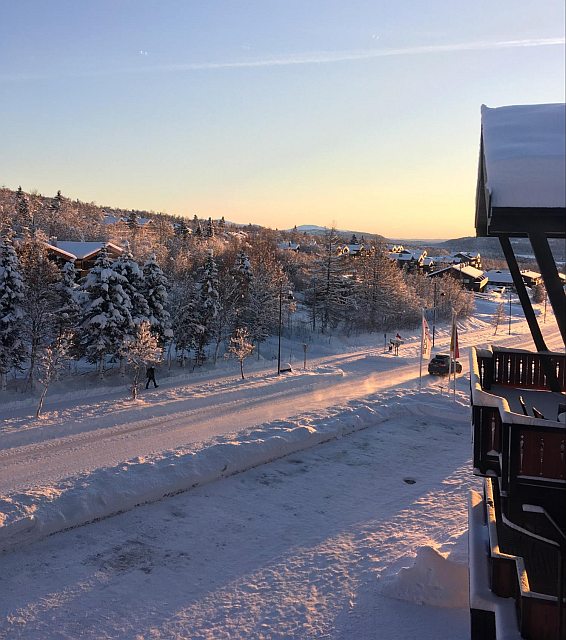 About the author...

Rosie Frankowski learned to ski on the trails of Wirth Park with the Southwest High School Nordic team, and now races for APU Nordic Ski Center and will represent the U.S.A. on the World Cup this season.

Support

As a non-National team member, Frankowski financially supports her own racing, including all travel, room and board, and wax support, by working throughout the year. That alone is not enough to cover racing expenses. She would be grateful for any contributions or support to help cover racing costs. Please reach out through her website.

Website: https://rosiefrankowski.wordpress.com/
Instagram: @frankowitz
Facebook: https://www.facebook.com/RosieFrankk/