Frankowski: Sickness and Racing
We all know the feeling. You wake up with a bit of a tickle in the back of your throat, pressure in your head and nose, and maybe some aches and chills in your body. You're coming down with a cold. Or maybe you have some stomach cramps and a touch of nausea, and the good, ol' stomach bug is settling in. Whatever it is, you know that likely the inevitable illness is here, at the absolute worst time: ready to devastate the hundreds of hours of hard work you put into the training, devour the cash you put up for an entry fee, and to make that new pair of skis seem meaningless.
Facing illness before some important races is something that I've been thinking about a lot over the last few weeks. Around New Year, I traveled up to Houghton, Michigan, for US Nationals with lofty goals after a career best result in the Davos World Cup. I trained well over the holidays, and I wanted to be on the podium in the distance races, and fight for the win. I'd done everything I could to prepare physically for the event, but fate had a different plan.
On the first day of racing, my bunkmate came down with the stomach flu. The next day I went down, putting my starting spot in jeopardy. While you might think I would have the self-control and experience to say no, I have actually raced after the stomach flu or food poisoning multiple times. A couple of times, I even eeked out some really good results. So this time, I weathered the bug, raced anyway - and not just one race, all four!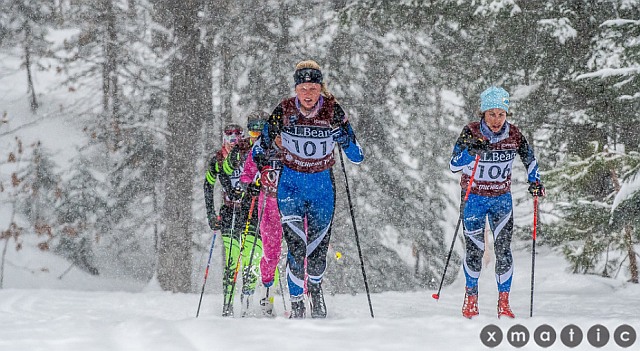 Needless to say, I left Nationals pretty physically wrecked and carried that with me into the next week, with a nasty cold that lasted through mid-January. After an over-the-top amount of self-pity, I accepted that sometimes you just get unlucky. However, acceptance doesn't completely diminish the bad taste of not accomplishing a big goal. As my mother in Minneapolis would say with that characteristic Midwestern mix of stoicism and fatalistic pessimism, "It is what it is." (Así es la vida according to Luke Jager).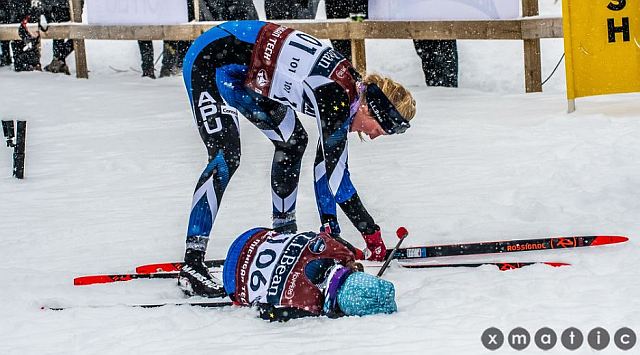 But what if it didn't have to be what it is, to pervert my mother's mantra? What are the ways you can prevent the dreaded bugs from entering your body in the first place? Of course, scientists haven't cured the common cold, and it's unlikely that they will any time in the future, but staying healthy is a holistic process involving the mind as much as the body. How can you harness those facts to prevent a cold? Here's a quick list taken from the witch doctors, my family lore and my own whimsical superstitions.
Try to avoid stress and getting run-down.


Your body knows when it is feeling tired and when you need to rest. Oftentimes as athletes, or busy humans, we tend to push through these feelings. You can only do the "thrive life" for so long. Remember, especially in the weeks leading up to your big race, to chill out a bit if your body says so. This is especially hard for high-achieving endurance athletes and people. I often struggle a lot with actually chilling out, and I fill any non-training time with work and projects, but I am trying to work on this: #newdecadenewme.

Wash your hands all the time.
Hand washing is more effective than anything (in my non-professional opinion)—hand sanitizer, wet wipes, anything. I try to wash my hands before eating, after getting off any public transportation, and just throughout the day, especially while traveling. Also, I mean

good

hand washing, not just getting them wet. Soap, water, 20 seconds—go the distance

.

Eat a balanced diet, but add in a lot of garlic and onions.


So this one is a bit weird, but I swear by eating tons of garlic, onions and spices when I think a cold is coming on. I've heard rumors that Norwegians eat raw cloves of garlic to stave off a cold, and sometimes, in moments of desperation I will chomp a clove. (I also just love garlic.) But I also believe that onions (cooked usually), and lots of spices help clear your sinuses. At the very least, you probably will smell so bad that no one contagious comes anywhere near you.

Gargle with salt water.


Call me crazy, but during the season I try to gargle with salt water before bed each night. My mom used to make my sister and I do this as kids because I always had a cough during the winter. I believe it helps—and that belief is probably the most important part.
Now, I could go on and list more wacky theories, but the biggest thing is if you do get sick, try to keep a positive attitude and remember that it is temporary. Often as an athlete, you are so in tune with your body that when you feel bad, you fall into a trap where you think your season is over.
That brings me to the difficult decision of should you race or not? In recent years, I have raced sick a few times. Do I suggest it? No. Do I regret it? Usually. I raced sick at World Championships last year because it was likely my only chance to race in the Championships. I also was at the start of a cold, and while I definitely made it much worse, I am glad I had that experience. I also raced World Cup Finals in Quebec City sick last year. I regret that decision because it was a mini-tour (3 races in a row), which put my body under a lot more stress than one race, and I was so sick that the races were not fun and felt horrible in every way. I really gained nothing but a bad experience, and a lengthy recovery. Ironically (for one writing a "how to not get sick article), it sounds like I am sick a lot. In truth, I am not. The average adult gets two colds a year, and I am well at that average. However, illness makes you appreciate each day we're able to train and race healthy, and you realize health is something to not be taken for granted.
I think the key to deciding if you will race sick is truthfully asking yourself how bad the illness is, and if there is something to gain from the race. When you are sick, you are not your best. You likely will not accomplish your expectations, and you can develop serious long-term health impacts. I especially believe that no junior or young racer should ever push the limits and race sick. Skiing is just a sport and your health is always more important.
Hopefully some of these tips will keep you from having to make the decision of racing sick or not, and, at the very least, we all can ski around reeking of garlic and onions.
About the author...

Rosie Frankowski learned to ski on the trails of Wirth Park with the Southwest High School Nordic team, and now races for APU Nordic Ski Center and will represent the U.S.A. on the World Cup this season.

Support

As a non-National team member, Frankowski financially supports her own racing, including all travel, room and board, and wax support, by working throughout the year. That alone is not enough to cover racing expenses. She would be grateful for any contributions or support to help cover racing costs. Please reach out through her website.

Website: https://rosiefrankowski.wordpress.com/
Instagram: @frankowitz
Facebook: https://www.facebook.com/RosieFrankk/