Midwest MTB Report
Greetings! What a start to the mountain bike season. Typically the Midwest mountain bike reports will kick off in April but as we all know to well, it has been a spring none of us could of imagine we would be experiencing.The racing scene up to this point and most of June has been cancelled as racers cautiously have hope for some races later in the summer. Even though there isn't much positive news to report on the racing front, we can all be very grateful for the opportunity to keep the wheels moving with most trail systems open throughout the Midwest. This years opening report will include updates on the recent race cancellations and information for upcoming events and tidbits on the mountain bike scene in the Midwest. On a personal note, this is the 30th year I have been mountain biking and racing (still hopeful for participating in a race or two later in the year) and had plans to host a 30 mile one lap race at Maplelag to kick off the season. The race didn't happen but it has definitely been the busiest spring for me taking advantage of the extremely dry weather in our region building new trail. Can't wait to have riders check it out after a month or so of tuning!
MNMBS Update
The Minnesota Mountain Bike Series has cancelled events through June with the Lester race in Duluth being postponed. The board has been meeting frequently on how best to handle the COVID situation as it eyes on resuming racing on July 12th at the new Tioga Recreation Center near Grand Rapids, MN. Tioga has been flying under the radar a bit but this spring, new riders have been checking it out finding a mix of old school singletrack with plenty of super built flow similar to Cuyuna.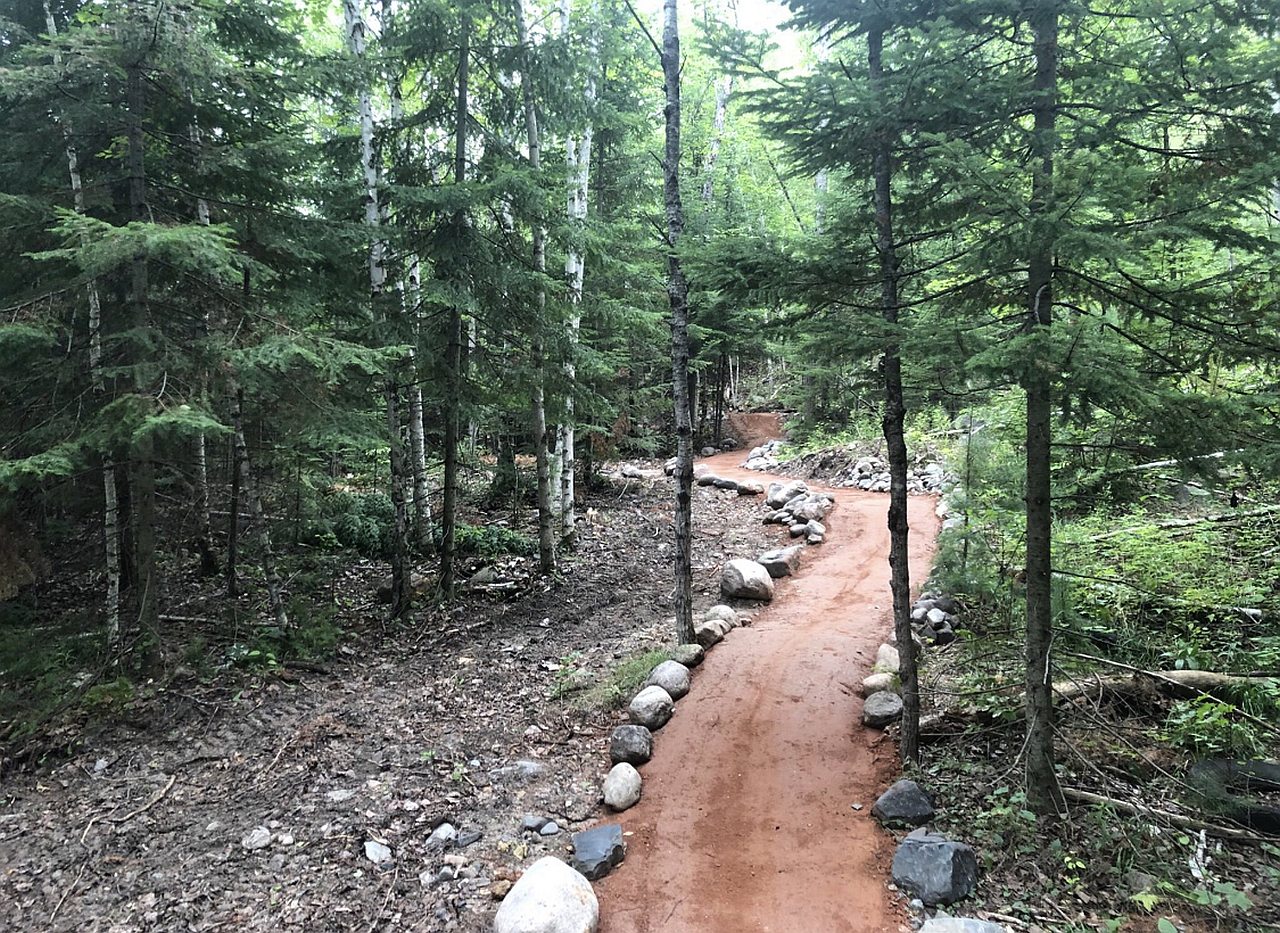 MNMBS June Race Update
MNMBS Website
WORS Update
The Wisconsin Off Road Series folks have gone into much more detail regarding their series and the COVID situation explaining different scenarios via their website. A decision on the remainder of the summer will be made on June 2nd. The bottom two paragraphs on the home page wrap up their thoughts:
"Assuming that we can produce WORS 2020, (and that's a big assumption with so many unknowns floating out there), is it ethical/safe/smart to do so? The answer to both is, "we don't know." The first question is a huge challenge. The second is a question that can only be answered in hindsight. We know that all of you need and deserve to be informed. To that end we know at some point we will have to say GO or NO.
So this is what's going happen: the race directors and I are going to decide one way or another on Tuesday, June 2nd and will announce our decision that afternoon (website, Facebook, newsletter). Between now and June 2, we'll be carefully analyzing what's going on at the federal, state and local levels in order to make the best decision for all."
LCW Resumes
Loppet Cycle Works programs provide a pathway for cycling development adherent to evidence-based best practice. "Our mission is to support cyclists of all ages to achieve their goals through safe, educational, and enjoyable experiences that expose participants to challenges appropriate to their developmental level through year-round coached individual and group activities."
Bruce Martens posts via social media: "Loppet Cycle Works, Loppet Trail Kids, and Loppet Adventure programs kick off next Monday, June 1st, and you can rest assured we'll be ready to provide the safe, educational, and enjoyable experiences on bikes you've come to value over the years. Sending love, respect, and gratitude to all of those who came before us, our family and community working hard every day to keep us safe while seeking balance in keeping things moving forward, and to future generations who have lent us this moment in trust we'll be conscientious stewards of their destiny"
Duluth Drama
For Duluth area mountain bikers, the start to the riding season has been one of the best ever in recent years. The snow melted off relatively fast and moisture has been limited creating excellent riding conditions. However, the season started with some drama with riders hitting trail too early and riding "bootlegged" trails, specifically the "Dirty Needle" trail that ultimately has closed. Local residents living near one of the "rogue" trails voiced concerned in a Duluth News Tribune article when complaints to the city went "unabated":
Kirsten Aune, who has lived in the neighborhood for 15 years, said the destruction on the hillside is "devastating" — worse this year than ever before, with a crisscrossed network of illicit bike paths.
"They hacked off the top of spruce trees. They cut down other trees," she said. "They are wrecking hawthorn and choke cherries and blueberry bushes. … One of the jumps they built is over a bear's den. I don't think they have any idea how much damage they are doing. Or maybe they just don't care."
Aune said she's confronted several riders who park their vehicles on West Third Street to ride and work on the rogue trail, "but they just blew me off." She said she's contacted the mayor's office, city councilors and police, but that the problem has continued unabated.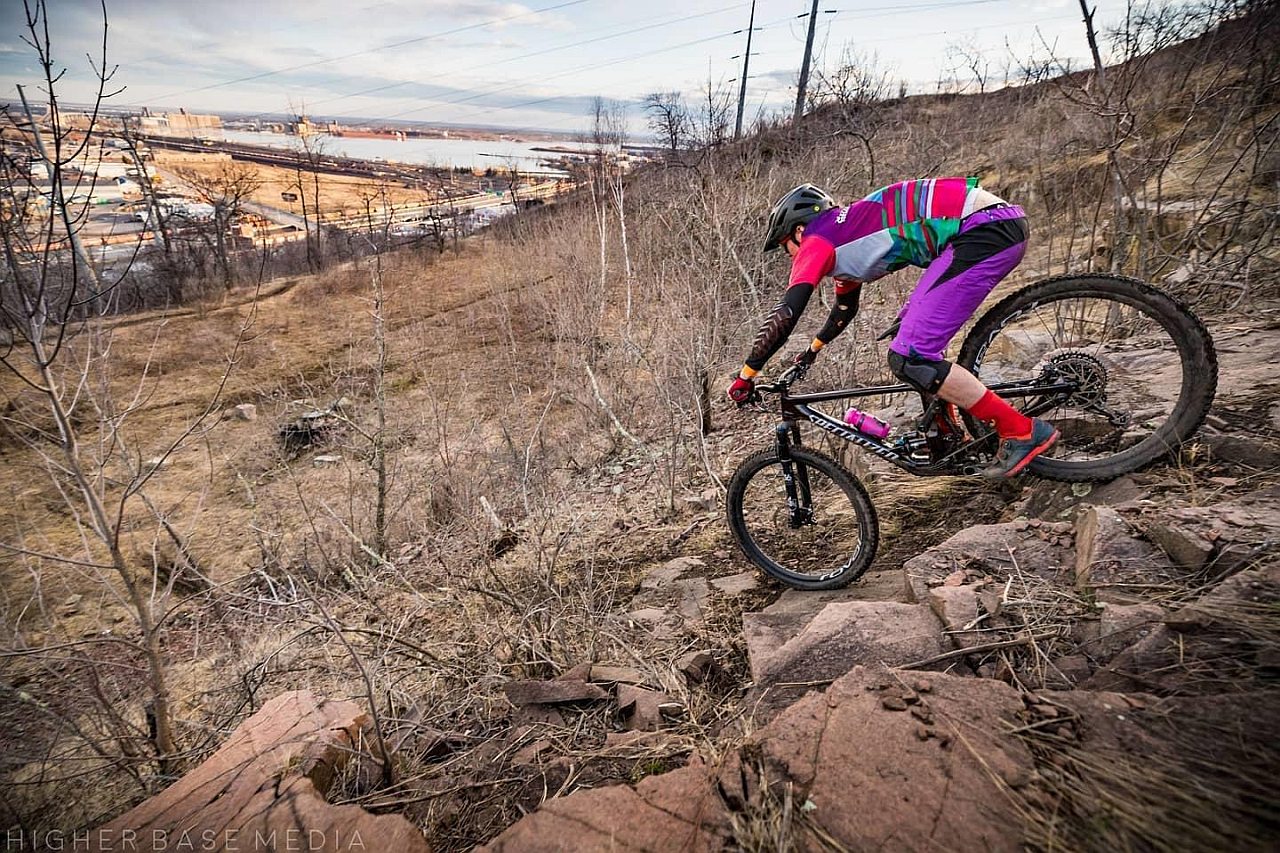 Countering those views and opinions, the Tribune followed up with a commentary piece by Jonathon Portinga, of Thunder Bay Ontario who felt the rogue trail was actually an improvement.
"The reason the trail is called "The Dirty Needle" is because of long-standing and abandoned homeless camps in the area. There were some large piles of garbage and other man-built structures that were cleaned up by the builders of this "rogue trail." This littered area called Central Park has been a problem for many years and has been knowingly neglected by the city and the Duluth Parks and Recreation Department. To have the story refer to what the trail builders did there as "devastating" left a lot unsaid. While some people may find bike trails to be a blight on the land, they are much more welcome than large piles of trash.
The city has long known about these issues and has done little to clean up or deal with them. For the city or anyone else to suggest these trail builders are criminals is simply unfair. While the building and riding is illegal, the larger impact to the environment has been positive."
Spirit Mountain Closed for Summer
Spirit Mountain won't be opening again until it's covered in snow, canceling weddings and other summer activities at the popular recreation area.
The pandemic-prompted decision was made after the board that oversees the public ski hill decided staying closed was "better not only for the organization but for the city of Duluth, too."
"We examined Spirit Mountain operating under different scenarios from opening in the summer to opening in the winter and not opening at all," Executive Director Brandy Ream said in a statement Wednesday. "This has been an excruciating process, in which painful decisions have been made, and to be frank, it hurts."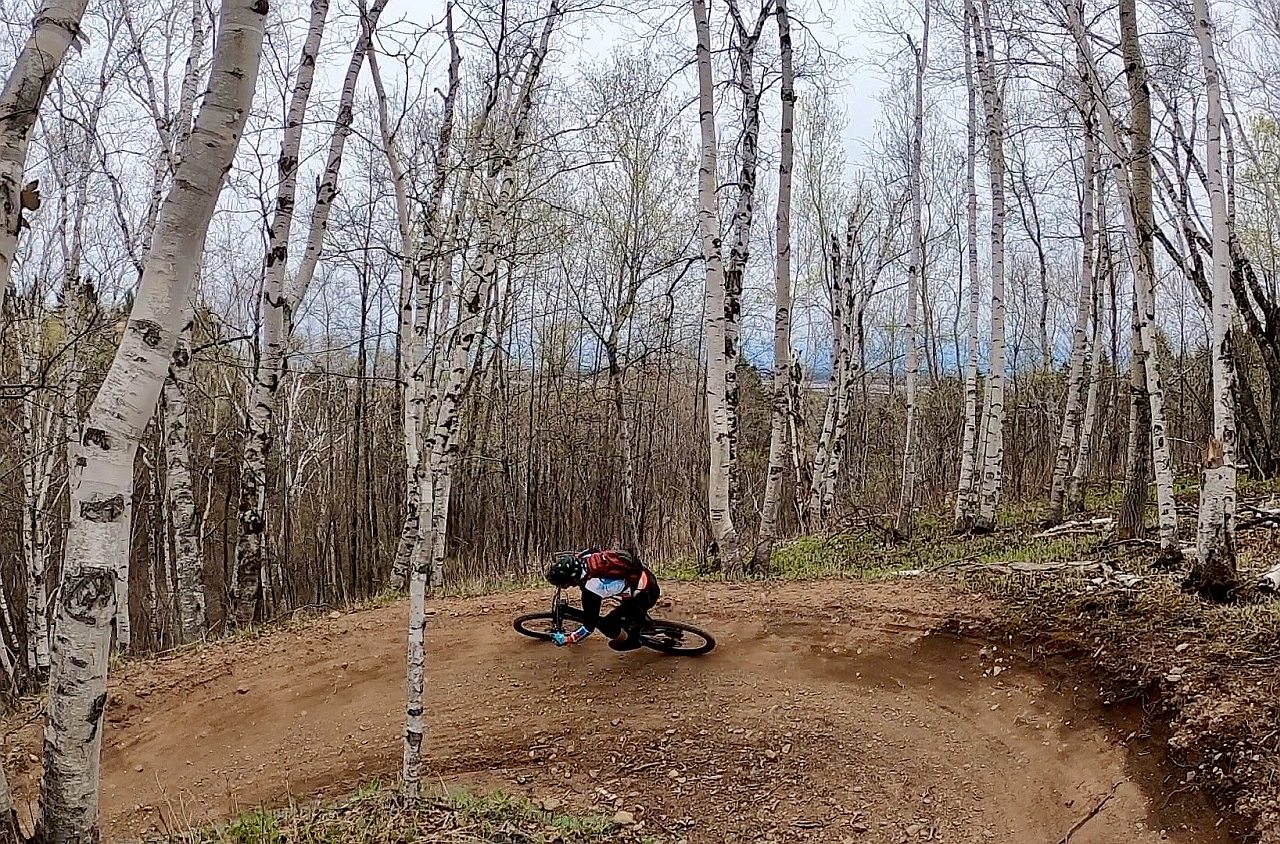 The trails haven expanded in recent years, thanks to lift service action that has opened up more riding possibilities. The nature of the trails require much maintenance and illegal riding not recommended at all by locals who report erosion and downed trees making conditions not safe.
Duluth Bike Festival
With the closing of Spirit Mountain for the summer which was host to the dirt events including Enduro, Downhill, and the MNMBS cross country, race organizers announced they will no longer be able to pull off the event and will make an announcement on July 1st plans moving forward.
Chequamegon Update
Regional Race Event organizer Peter Spencer provides an update on the mighty Chequamegon Fat Tire Festival:
Chequamegon
Current status: As of today we are contemplating all possibilities from cancellation, independently riding a marked course, modified event or full event with no changes. We are monitoring the situation to decide what will best serve our participants, community, volunteers and staff to keep everyone safe.
Changes we are still looking for approval on
12:30pm Pro Women's Start / Men would start at 1:00pm
Changes that will be different from 2019
Adding a Friday night Little Loggers (kids race) 6pm | Free |
Kids can race both Friday and Saturday
40 course will stay the same as 2019
S&F course new and improved, we removed a little gravel and added more double track and distance increased to 16 miles (last year it was under 15 miles)
NEW – no ghost bikes at the start corrals for both S&F and Cheq 40 – Why, when we went to gate corrals that should have eliminated the need for ghost bikes. With corrals you are with riders of your speed and have a reserved space without the need for ghost bikes.
Busing: Saturday buses will be rolling on a continual basis between 7:45am and 8:45am. First bus leaves at 7:45am and last bus leaves at 8:45am. (Last year you had to choose a pick-up time)
New (changing area with 20-30 individual changing tents)
Muc-off bike rinse will be at the finish festival to help clean up your bikes
Spokes Bike Shop is sponsoring a body wash area (sorry, not full showers) to help clean up arms, legs and face
Updated finish festival layout
Battle Creek Plans
Battle Creek was one of the first trail systems to open in the Minneapolis/St Paul area which created some sensitive situations with the influx of riders. More trail systems opened up and the tensions have cooled. Plans are in the works to expand the trail network and planners are looking for feedback. "Battle Creek Regional Park is getting a new master plan for the first time in 30 years. Led by Ramsey County Parks & Recreation, in partnership with SRF Consulting, the planning process will include extensive community engagement."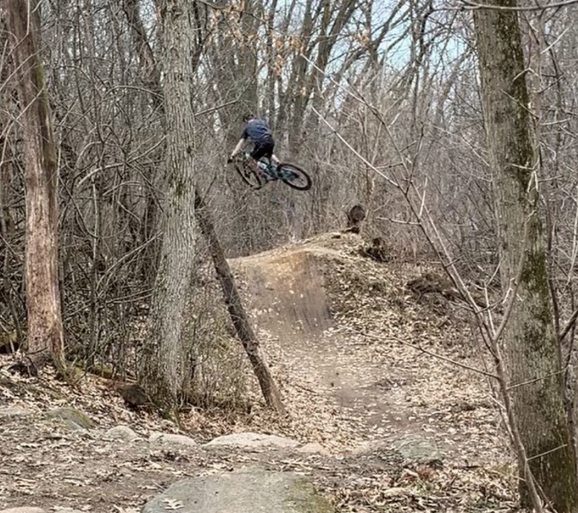 Best Mountain Bike City in the Midwest During Quarantine
The best city/area to live in during the "lockdown" goes to Fargo, ND. With three trail systems within city limits, access to a complete variety of trails within two hours or so, mountain bikers living along the north flowing Red River have been fortunate to have many options to shred. To cap the day for those wishing to enjoy adult beverages, the best brewery in the Midwest Junkyard has offered limited social distancing sales on the east side of the Red in Moorhead. Some of the more frequented trail systems based on information garnered via Strava include the Maah Daah Hey trail, the Sheyenne National Grasslands, Paul Bunyan State Forest, Mountain View in Detroit Lakes, and Brophy Park in Alexandria.
Highlighted trails: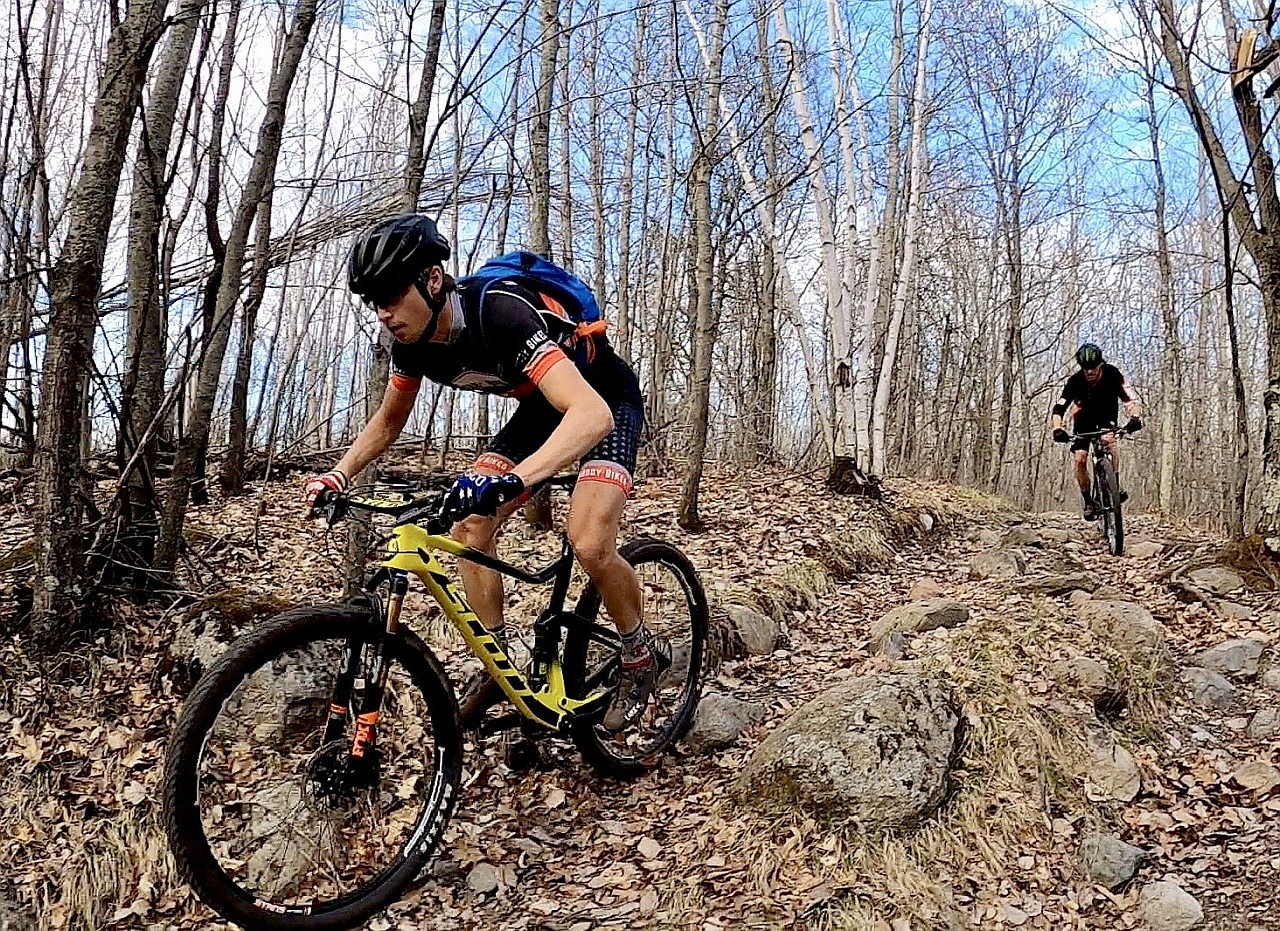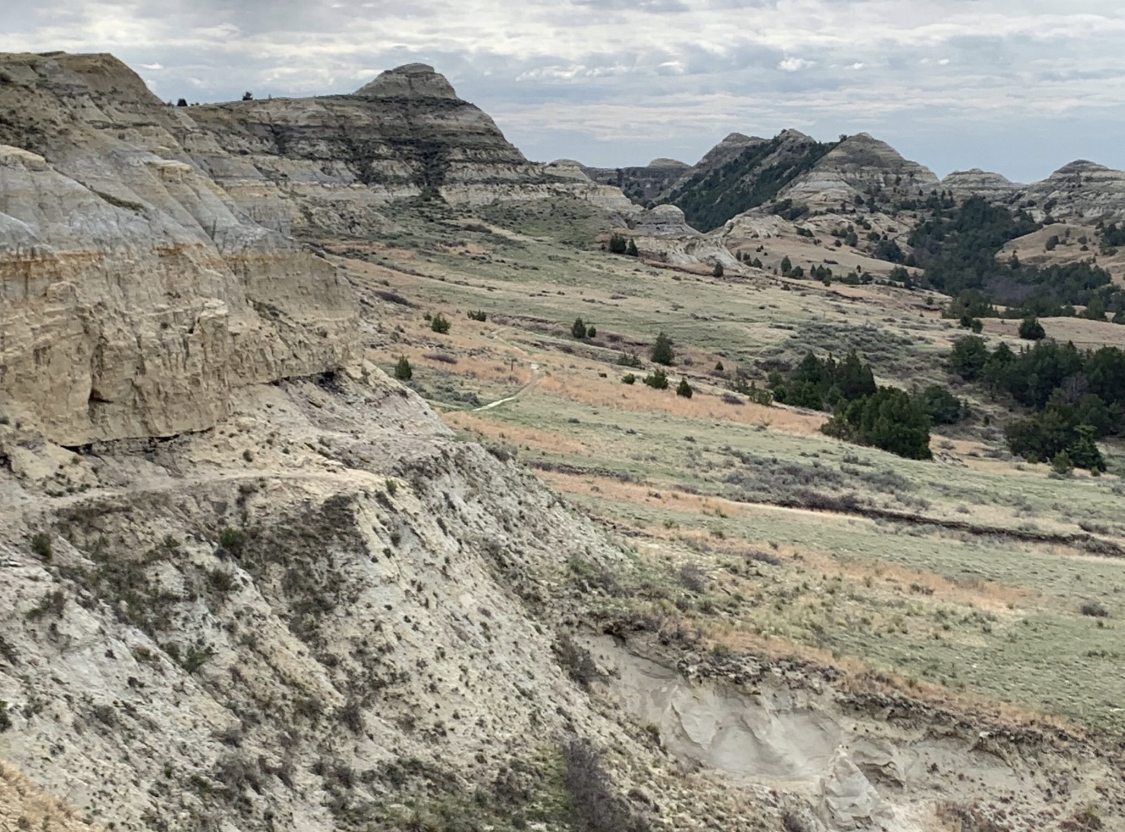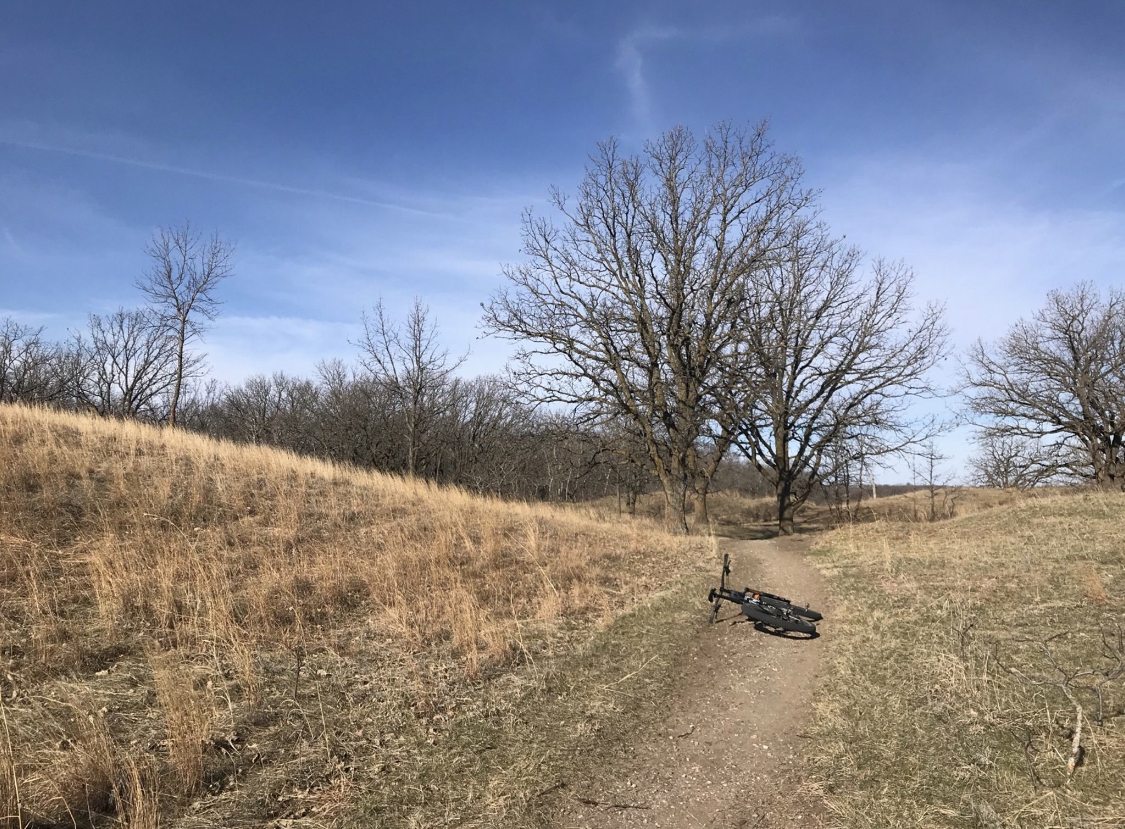 Keep the wheels moving!
About the author...

Jay Richards maintains a very active lifestyle. He somehow finds time between managing a full-time resort (Maplelag) and bringing up a family of four boys with his wife Jonell, to compete in both mountain bike and a few cross-country ski races. Jay rides for Maplelag Resort, manages the Maplelag mountain bike team and enters his 30th year of racing and promoting mountain bike races.

Have an event or mountain bike related information to share from the Midwest? Feel free to contact Jay at