Midwest MTB Report
Summer like weather has moved in and the flora has exploded. This past week a reminder how fortunate we are to be able to ride and the places we do. This weeks report includes outside the region updates on a record broken on the Kokopelli trail in CO, World Cup MTB update, new trail along the north shore, updates on lift service mountain biking in the area and a return of the Strava rides.
Kokopelli Record taken from Refsnider
Lachlan Morton set a new record of 11 hours and 14 minutes for the 140km Kokopelli Trail from Moab, Utah to Loma, Colorado on Saturday. The Australian set off in the early hours, even before sunrise, in an attempt to beat the heat, and he would eventually hold on to beat the previous record of 11 hours and 52 minutes, set by Kurt Refsnider. Refsnider might be a familiar name to Midwest riders, Kurt did his first mountain bike race ever at the Minnesota Zoo! Morton states; "I mean, it's cool! I've got a huge amount of respect for Kurt for all that he's done in ultra racing, and also for everything he's done outside of racing with the big backpacking routes, everything he's done for cycling communities. To be able to go out there and have a smooth day was huge. Getting the record is nice for sure, but I'm just happy I had a good day out on that trail."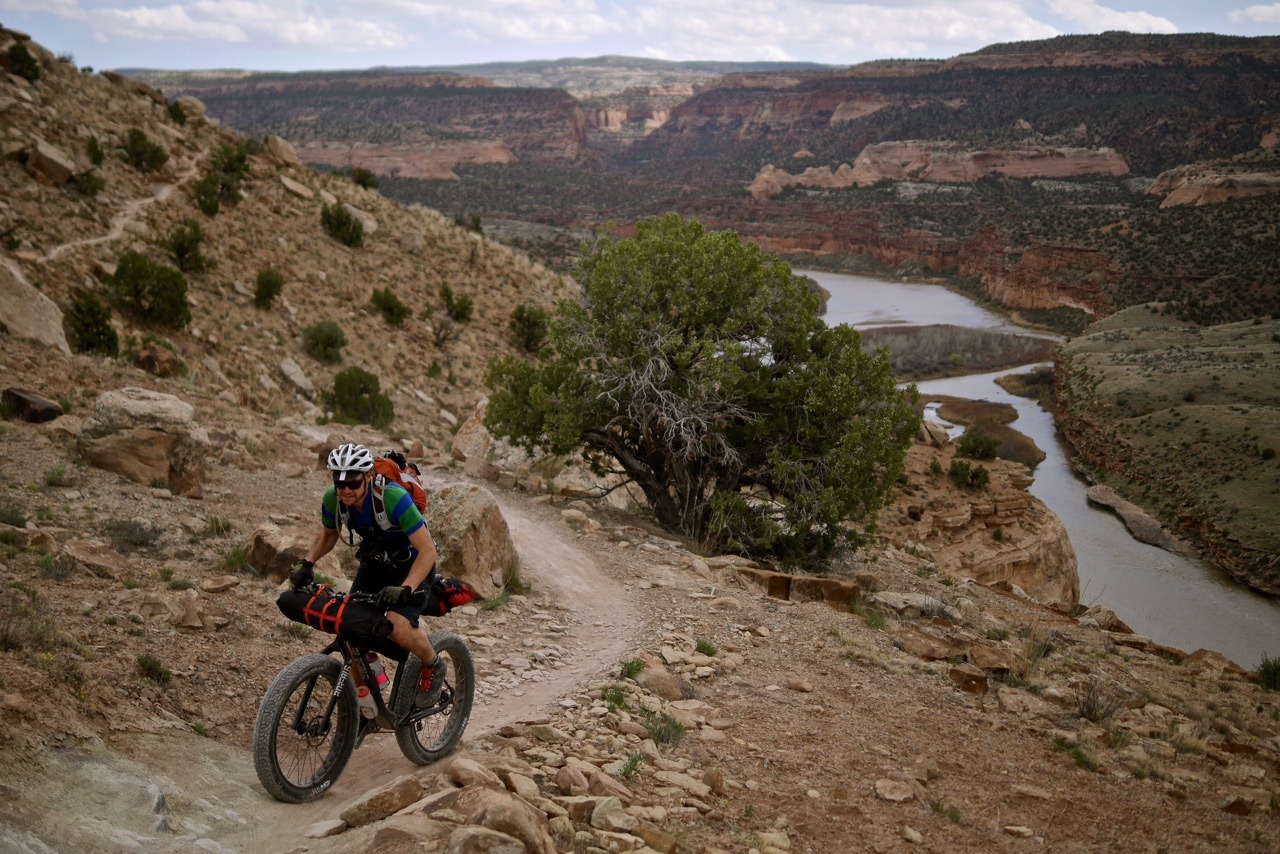 Cyclingnews Recap
Kurt Refsnider Bio
Kokopelli-Best Mountain Bike Rides-Bicycling.com
World Cup Racing to Resume in September
World Cup mountain bikers received good news last week when the announcement was made World Cup racing would take place beginning in September on a revised schedule.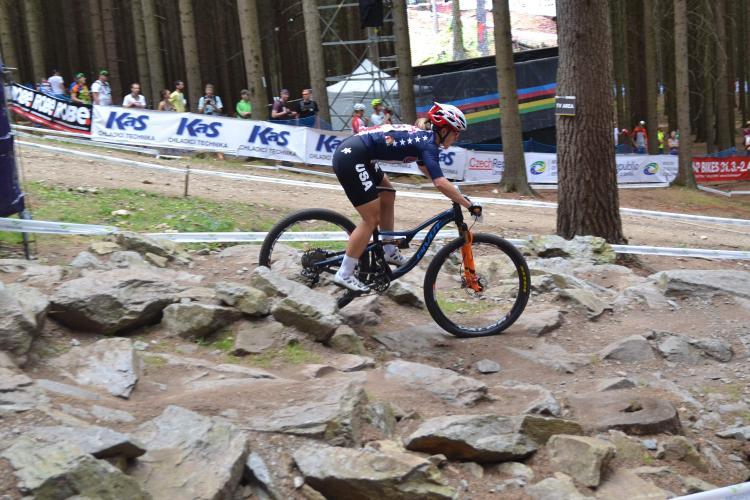 From the Red Bull website:
The new World Cup calendar, which will now run from September to November, comprises of six venues, three of which three will host double rounds of racing. There will be seven rounds of downhill racing in total, with the cross-country athletes now having just five rounds.The revised World Cup schedule still remains dependent on the global health situation and may be subject to change.
US Women Working Together-Velonews
Hitting the Jackpot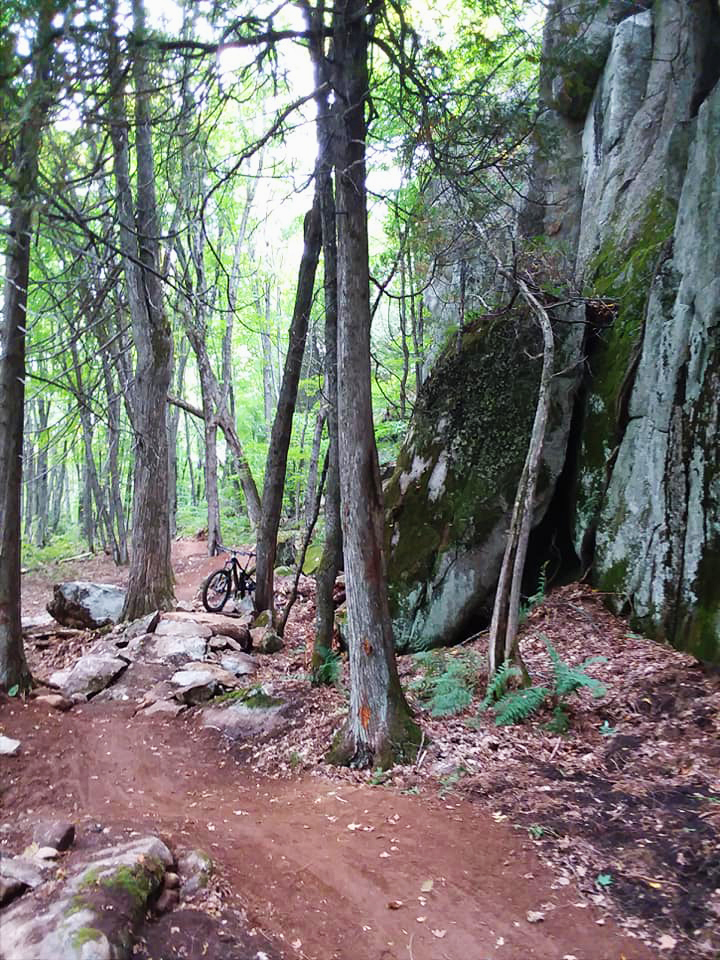 A new 1.2 million dollar wilderness flow trail, called Jackpot, is beginning to take shape between Britton Peak in Tofte and Lutsen Mountains near Lutsen, MN. The trail is in its finishing stages and riders have been enjoying early season riding after recently opening from this winter's snow melt. Mark Sams posted on Strava as "the best point to point trail in the state". Sawtooth Outfitters state "It will be an amazing, one-of-a-kind riding experience for bikers as it flows over and around ancient rock formations, past old growth cedar, under a dense maple canopy and through beautiful boreal forest."
One of the goals is to make the trail as sustainable as possible. This means the trail is being built using materials– like rocks instead of wood – that reduce the amount of maintenance required for the trail upkeep. However, an enormous amount of work will still be needed to go into upkeeping the trail. Regular trail maintenance includes removing wind-fallen trees, leaves and debris, repairing areas effected by rainstorm washout and trimming the relentless brush growth along the side of the trails, Sawtooth Outfitters explained.
Lift Service Shutdowns
With Spirit Mountain being closed for the summer as mentioned in last weeks report, riders seeking lift service action for the shred will be limited in the Midwest. In addition to the closing at Spirit, Afton Alps which operates under Vail Resorts, has set no timeline for opening. Welch Village has ceased downhill operations altogether in a profound statement on their website:
"After three summers of operation, we have determined that the mountain bike operation is not sustainable for us to compete with the ever-increasing amount of government funded trail systems and publicly funded downhill bike parks in the state of Minnesota. As you may know, many of the other trail systems and downhill bike parks in the state of Minnesota are able to receive public funding/grant money from the Legacy Amendment and other tax supported revenue streams, which allow these trails to have a significant competitive advantage when building and expanding new trail networks. The vast majority of these trails are free to use, which makes it very challenging for Welch Village to charge our mountain bike guests to ride our trails."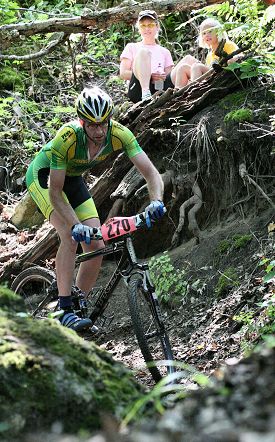 Welch was host to many MNMBS races in the earlier years and also hosted National events.
Downhill Parks Open
The Giants Ridge Bike Park is OPEN for the 2020 season. The Ridge kicks off with five purpose-built gravity mountain bike trails in place, with more gravity trails and 20 miles of cross country trail in construction throughout the season.
Served by the Sarajevo Express chairlift, the trail levels are considered beginner to advanced and are built to enhance rider enjoyment and fun. Giants Ridge on mission to be the largest lift served bike park in the Midwest.
Lifts Spinning at Detroit Mountain
Despite the COVID-19 situation and the unrest in the US with recent events in Minneapolis, things appear quite normal at the "mountain". Even though the winter season was cut a bit short despite operating when things were shutting down, the Detroit Lakes city owned recreation area has been busy putting the finishing touches on new trail, landscaping and a treehouse thanks to a Legacy grant awarded recently while offering lift service on the weekends for the downhill trails.
"The Legacy funds awarded by the state total $1,246,000. Detroit Mountain pledged a matching grant contribution of $250,000, and the City of Detroit Lakes pledged another $100,000, bringing the grand total for the projects to $1,596,000.
Of that, $687,000 was already used in January 2019 to purchase 147 acres of land adjoining Detroit Mountain's existing property. (That grows the recreation area's footprint significantly, from its original 200 acres to 347 acres.) Another $314,000 will be spent on trail development, $260,000 on the construction of the treehouse and playground, $165,000 for paving and landscaping around the tubing hill, $140,000 for design, engineering and administrative work, and $30,000 for some additional signage."
Although the MNMBS race was cancelled for this coming weekend, locals are planning a low key event on the race course exercising social distancing to try and better times using Strava. For more information contact Bryan at 218-841-2006

Mountain Resorts Gearing up for Summer Openings-SamInfo
Strava
With no racing as of yet and the horizon not looking the most promising, Strava has been a motivating tool for many athletes. Strava has numerous challenges outside the segments for ride challenges that has been keeping many riders motivated and active.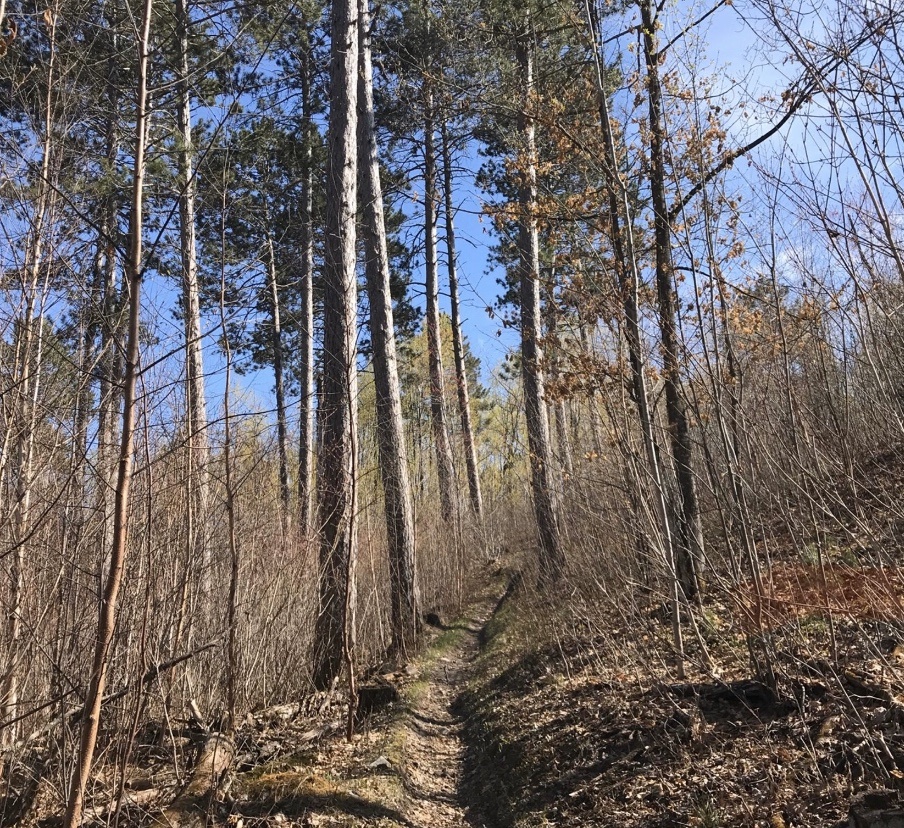 A few years ago I featured Strava rides that were interesting and/or epic. It was hard to know everything that was happening in the Midwest obviously and I stopped posting rides. I did receive some positive feedback and have decided to try and post rides that are unique or "epic". It doesn't have to be a long ride. It might be at a unique place or something special. If anyone has something to share that you think is unique, please send to me (contact info below) and I will consider posting in future reports!
This weeks ride goes to Peder Arneson who put in a massive day in the Paul Bunyan forest earlier this spring. Peder posted in his ride: "Attempted circumnavigation of the outer rim of the Paul Bunyan State Forest singletrack. Amazing day on the trail, though! Hard to say how possible this is without SAG or multiple drops. First 37 was 90% singletrack, last 8 was gravel. Very little elevation in the final miles. I'm thinking the full ride would be around 60 miles." Peder's ride was titled "A Bad Idea", named after being inspired by race promoter in MT.
Paul Bunyan State Forest trails
Strava keeps athletes up to date with information on it's blog including interesting articles on topics such as training for mental health
Keep the wheels moving!
About the author...

Jay Richards maintains a very active lifestyle. He somehow finds time between managing a full-time resort (Maplelag) and bringing up a family of four boys with his wife Jonell, to compete in both mountain bike and a few cross-country ski races. Jay rides for Maplelag Resort, manages the Maplelag mountain bike team and enters his 30th year of racing and promoting mountain bike races.

Have an event or mountain bike related information to share from the Midwest? Feel free to contact Jay at