Midwest MTB Report
This weeks report includes a quick recap from the Otter Creek MTB race near Bismarck/Mandan, ND one of the first mountain bike races in the Midwest, A special article from pro cyclist and Minneapolis native Corey Coogan Cisek, a couple of cycling related items to note including a virtual race for the WORS Firecracker typically held around the Fourth of July.
Otter Creek MTB Race
Harmon Lake trails, located just outside Bismarck/Mandan, ND, was host to possibly the first event in the Midwest this summer - the Otter Creek MTB race. The course included new trail which weaves and rolls around "Harmon Lake. "Fast wave" winner Dylan Ramstad Skoyles reports: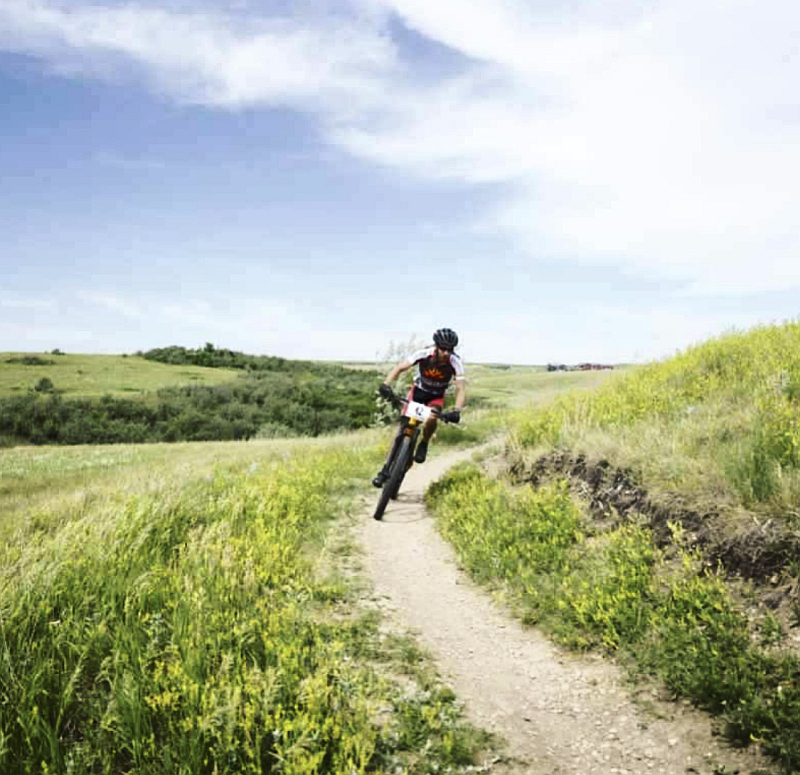 It was a good race! They broke the race into three waves, an e-bike wave, followed by the "fast" wave then the "fun" wave. I got into the fast wave and then rode in a group of about ten, trying to stay in the top three, so I could draft due to the high wind. Overall the course was very dry and dusty with some sandy areas, but generally really fast. The new portions provided for a good break where we could open up and go fast. Towards the end of the race, I was able to break away from the group and was able to come away with the win! Overall it was a great event!
Training Through the Times
Minnesota cycling Pro Corey Coogan Cisek provides a special report from her transition to racing a full cyclocross season in Belgium to coming home just before COVID-19 hit and the unrest in Minneapolis, events happening just blocks from her home. With plans to race a bit more mountain biking this season now on hold, continues to train full time pushing hard towards a season that may or may not occur. Corey's report:
I left Belgium on February 25th, flying home via JFK Airport in New York. As I checked in at the Brussels airport, I was asked, "Have you been to China lately?" I said no, and that question proved only the slightest foreshadowing of what was to come. During my final weeks in Belgium, COVID-19 had only a vague presence in the minds of Belgians and Americans abroad. I had started to hear talk of "how bad it was in Italy," but only in the context of, "It's so bad, they might have to cancel bike races." At that point we were so innocent, "What does a bike race have to do with a virus?"
I did not quarantine when I got home. (Although after four months of travel and racing, I was pretty much happily cocooned at home by choice!) I returned just before we knew to quarantine. Trump's ban on travel from Europe came slightly after my 14 days would have been up. How much things have changed since then.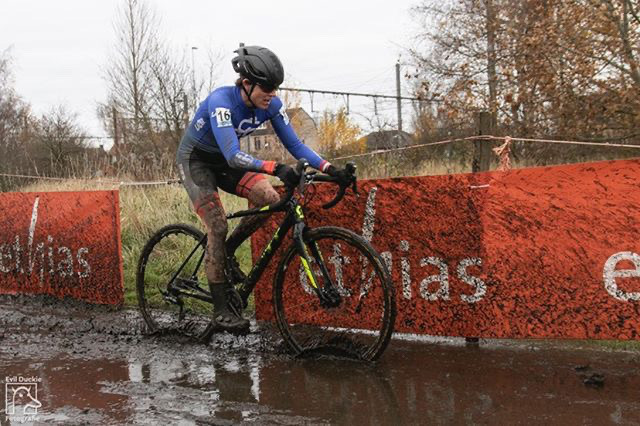 I am plenty confused and in turns optimistic and pessimistic regarding what the next 12-plus months hold.
I left a lot of things in Belgium, from a trainer to tires to wheels to the miscellaneous other items I've accumulated over my last three winters there. Belgium feels like home to me, and it never occurred to me to think I might not be back in 2020.
I have a future teammate and "best training buddy" in Michelle Geoghegan, an Irish cyclocrosser who lives in Belgium. We are both coached by Helen Wyman and last winter, we learned the power of having an equally matched training partner. Michelle and I have put together some great plans to start a team to race next year's Belgian calendar. However, we are in a bit of a holding pattern. Will there be cross? Will Americans be allowed to travel to Europe?
As I had planned, I've dedicated this off-season to building my coaching business, Triple C Coaching. Granted, trying to build a business of any sort during a pandemic is less than ideal.
As an athlete, I remain in full-on training mode, pushing towards a season that may or may not occur. Similarly, I'm coaching athletes through seasons (road and MTB) on hold and an unknown future. In the process of training and coaching sans racing, I've learned a lot.
For a while, I wondered, could I find the strength to train for...possibly "nothing?" Likewise, I worried that the athletes I coach would lack the desire to train in absence of racing.
I've been pleasantly surprised. Below are some of the takeaways from this spring/summer.
Structure is important. Routine, from getting up at the same time to commuting to work the same way to working with one's coworkers, leads to a feeling of normalcy. We lost much of our normal in an instant. I believe that some of my Triple C athletes have used structured training to create routine and thus normalcy. They are largely creatures of habit. Most go out at about the same time every day, and "get 'er done."
There's a time to train and there's a time to take a break (and/or "play" on bikes). When COVID-19 first "sent us home," Triple C athletes experienced differing levels of stress. For many of them, the right move was to take a week or longer off. This gave them bandwidth to cope with life's new challenges. This time wasn't enforced rest, but rather removal of structured training. I encouraged them to be active, walking or riding or running, etc. as they felt the desire. This "rest block" also provided a certain amount of detraining, allowing us to start back with a slow build to later-season racing.
Similarly, the unrest in the Twin Cities following the murder of George Floyd was also a "full stop" moment for many local athletes. I personally couldn't find the will or sense of safety to train for three days. After that, I started back with completely unstructured riding, letting my mind wander. On a case-by-case basis, I worked with Triple C athletes to pause training if appropriate, giving them space to attend to more pressing causes. Some things are more important than training! When you find you could care less about training, well, that's a good time to not do it.
Having goals adds meaning. I ended my season with three critical objectives. I need to improve my speed, sprinting, and skills. Each of these is directly related to racing performance, but each can be measured without racing. I'm fully engaged by the process of chipping away at these and measuring daily gains. These goals also led to sub-goals: I'm working on track stands, bunny hopping, and sand skills. Likewise, Triple C athletes were encouraged to write new racing goals, which we are using to focus their training.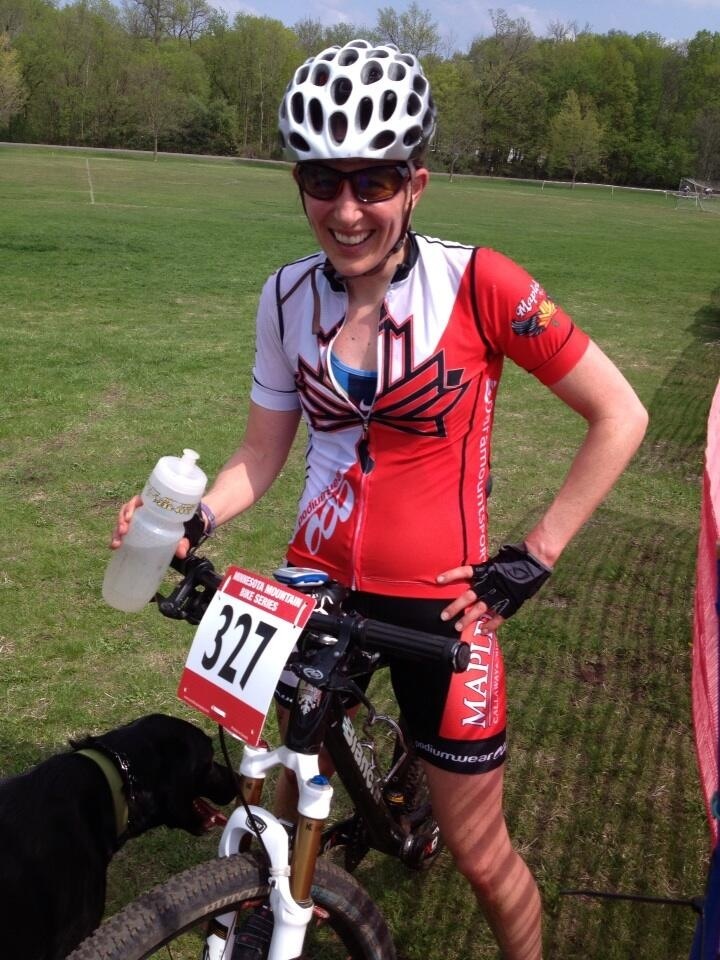 Solo riding has been a challenge for some. I hear you. I'm training about 20 hours a week, all of it solo! The biggest challenge is keeping long easy rides interesting. My two tips? Seek out adventures and pack lots of snacks! I love finding new routes, either by plotting them on my Garmin or simply taking an unknown road. I have also taken to "adding dirt" to some long rides. I'll go out on my CX bike and hit one or two mountain bike trails mid-ride. Regarding snacks, it's really hard to have a bad time when you are popping a muffin in your mouth every 30 minutes.
Food is fuel and pleasure. There's been some chatter both on the web and among my athlete friends regarding COVID weight gain. I think we all need to "give ourselves a break" when it comes to eating these days. Personally, I'm allowing my weight to run a little higher on account of the pandemic. The better fueled I am, the harder I can train, and the better I can recover. At this point, we are in training mode for potentially a very long time. "Race weight" can wait. Food is fuel. Likewise, we are wired to receive pleasure from food. If an extra cookie allows a moment of joy in an uncertain world, eat the cookie!
A coach can add value. I've been pleasantly surprised to discover Triple C athletes remaining happy and healthy during troubling times. I have provided them with workouts that challenge them and cause growth AND we've done rest/recovery right. Using Training Peaks, I review their workouts daily and usually write a comment. Daily dialogue has allowed us to make alterations, so we go hard when they are feeling good and back off when times are more challenging. Thus, they have gotten faster AND training remains a healthy part of their lives.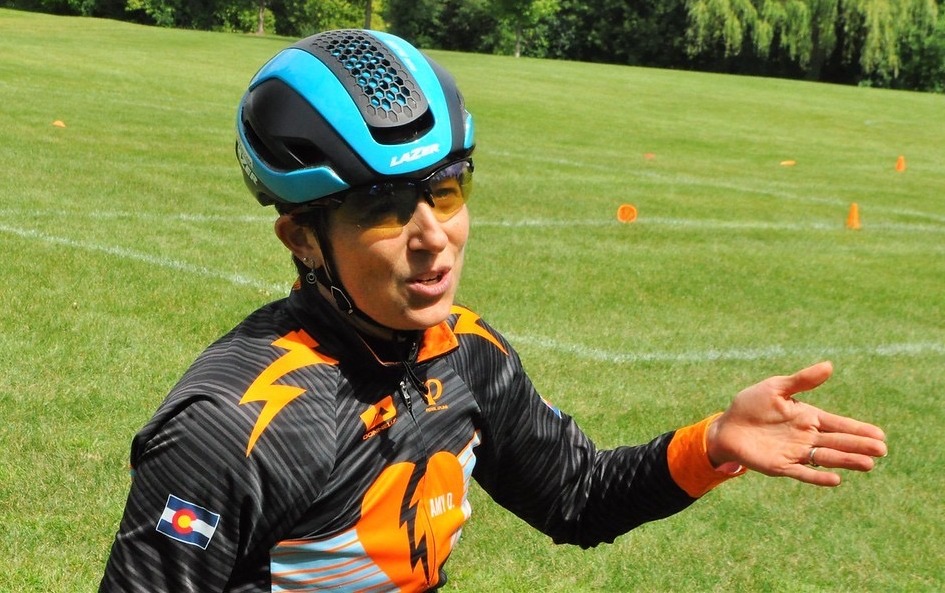 Don't feel guilty about riding your bike. Lately, I've seen a lot of social media suggesting that athletes skip posting idyllic cycling scenes because "cycling is a privilege." It IS a privilege, one associated with both wealth and health. If we have the bandwidth to ride a bike, we are lucky. I say, embrace that. Except in cases of overtraining and addiction, cycling is generally a healthy thing. It's like "back in the day" when people worked in offices and did a workout over lunch in the name of improving productivity. Cycling can be restorative. As they say on the plane, "secure your mask first." It's okay to take time for yourself to ride your bike. You will be a better person for it.
Here's to improving health in our country, getting out on bikes, and striving for improvement, racing or no!
Strava Ride of the Week
This weeks Strava Ride of the Week goes to Libby Abbas who pedaled a nice point to point (literally) 42 mile mountain bike ride in Copper Harbor, MI. last week on a beautiful early summer day. Copper Harbor definitely a location to put on the buck list. Look forward to returning there someday after checking out the areas a few summers ago.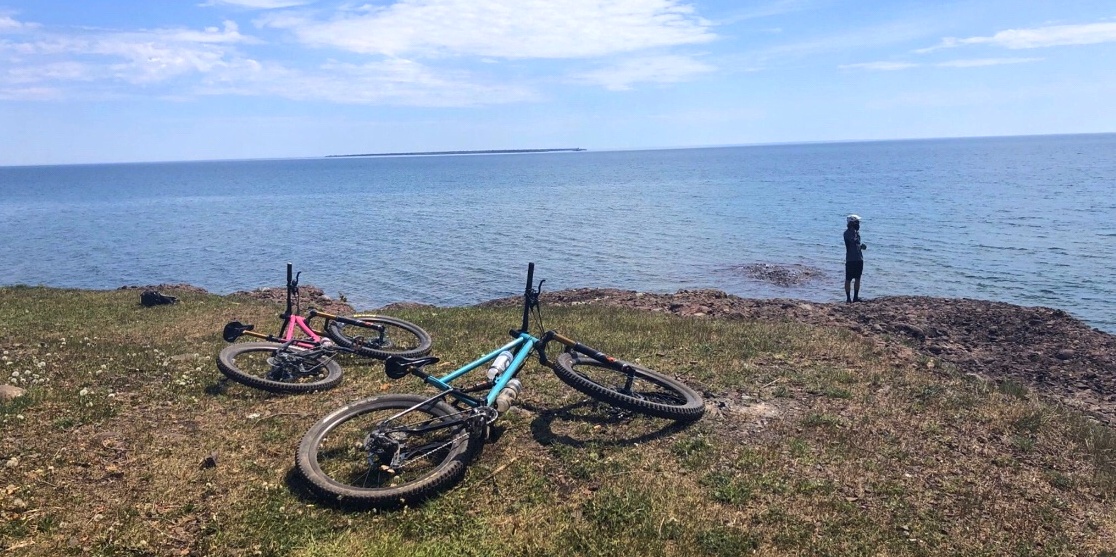 Virtual Firecracker
Don't miss your chance to participate in this year's Red Flint Firecracker.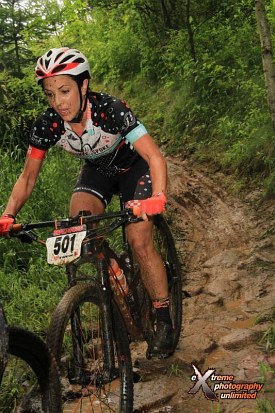 We have created a bunch of fun events and categories for you to choose from (including road riding, trail running, and mountain bike racing) and there will be great awards, door prizes and swag! Do one event or do them all…but get registered today! View all of the details and registration at the link below:
CAMBA Women's Weekend Mountain Bike Clinic
CAMBA is offering a women's mountain bike clinic and space is limited and filling up fast!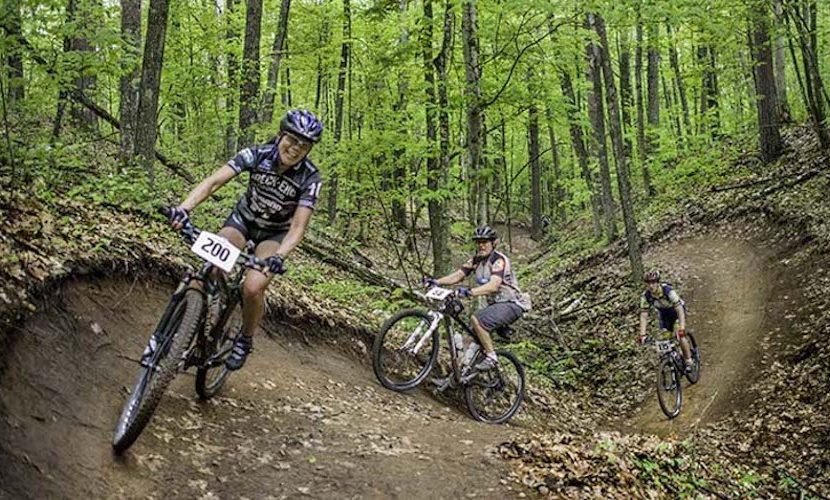 If you are new to mountain biking, have been biking for years but never had any mountain bike instruction, or are just looking to improve your skills, this is for you! All abilities are welcome with the event targeted to beginner to intermediate riders who want to improve their riding in a supportive, fun, skills clinic environment. Our aim is to help you become a better rider and comfortable on varied terrain. CAMBA's diverse trails and our certified professional coaches will provide a great weekend experience for you!
Coronavirus Cycleways
As France eased one of Europe's toughest coronavirus lockdowns last month, a small army of street workers fanned out across Paris in the dark of night. They dropped traffic barriers along car lanes and painted yellow bicycle symbols onto the asphalt. By morning, miles of pop-up "corona cycleways" had been laid, teeming with people heading back to work.
MNMBS Update
The Minnesota Mountain Bike Series provided an update for racers this week offering a "Season Challenge".
We don't have a crystal ball and can't predict when/if racing will be allowed this year. We also know that, even if racing is allowed later this season, some folks won't feel comfortable participating. Keeping those things in mind, we wanted to find a way to connect with the mountain bike community and give riders something to look forward to for next season. That's why we're rolling out the 2020 Season Challenge.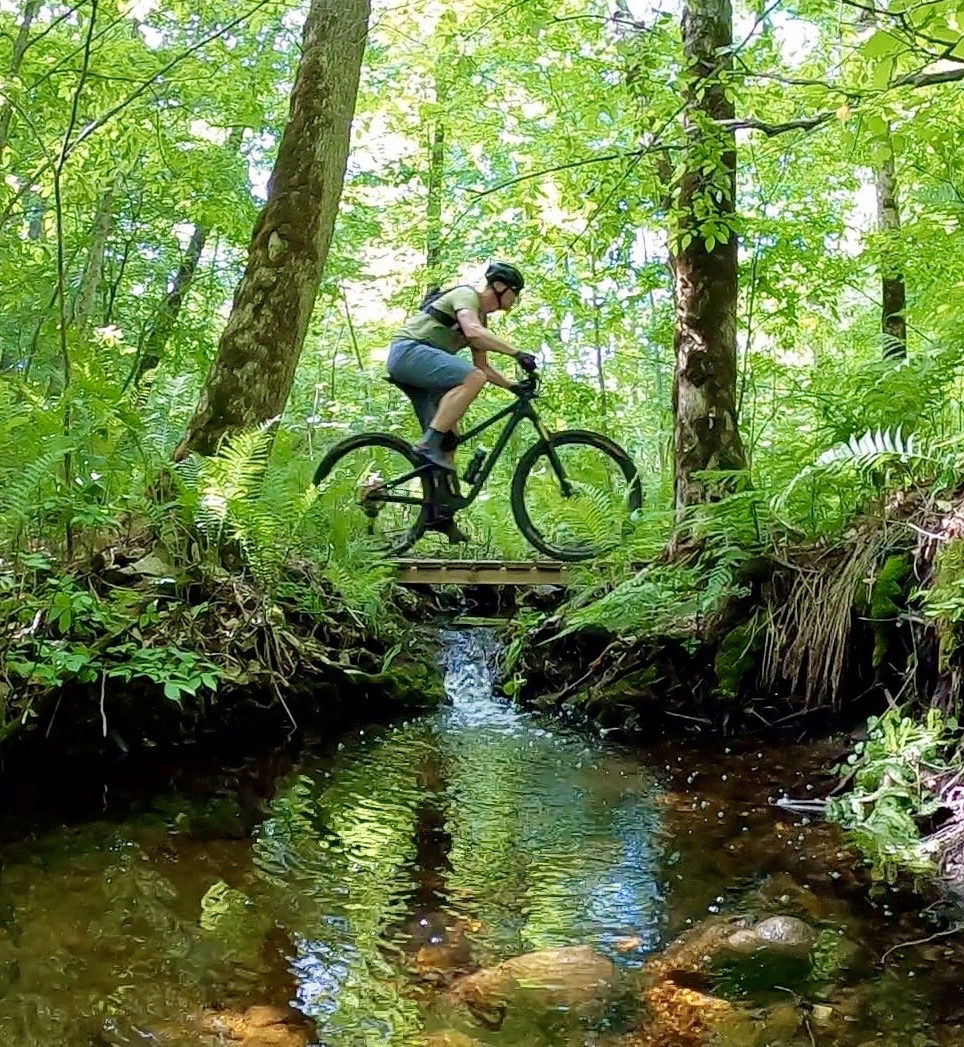 Between June 15–September 30, 2020, ride at any four 2020 MN MTB Series race venues to get a commemorative patch and enter to win a 2021 SuperPass.
Keep the wheels moving!
About the author...

Jay Richards maintains a very active lifestyle. He somehow finds time between managing a full-time resort (Maplelag) and bringing up a family of four boys with his wife Jonell, to compete in both mountain bike and a few cross-country ski races. Jay rides for Maplelag Resort, manages the Maplelag mountain bike team and enters his 30th year of racing and promoting mountain bike races.

Have an event or mountain bike related information to share from the Midwest? Feel free to contact Jay at