Midwest MTB Report
It's been a different end to the mountain bike season with the big end of season races not happening but that hasn't stopped folks from hitting the trails in record numbers. It has been one of the more spectacular falls I can remember with fantastic weather and great riding conditions among beautiful fall color. Conditions look to remain good for another few weeks as things will start to shut down in many locales as hunting season begins to amp up.
A couple mountain bike articles with much focus on new trails popping up and also a quick highlight on the Telemark Ascent in Birkieland which was host to a low key race last weekend for riders comfortable competing among others highlights this second to the last report of the season.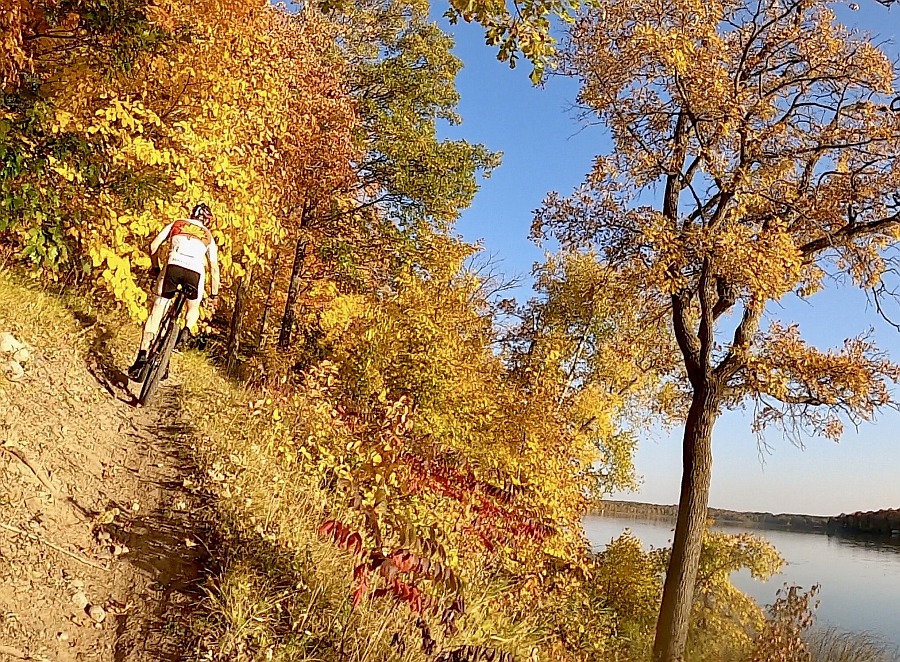 Telemark Ascent
The Birkie foundation was host to a last minute organized mountain bike race as the folks continue to keep the promotion of silent sports and being active in a competitive environment despite the pandemic.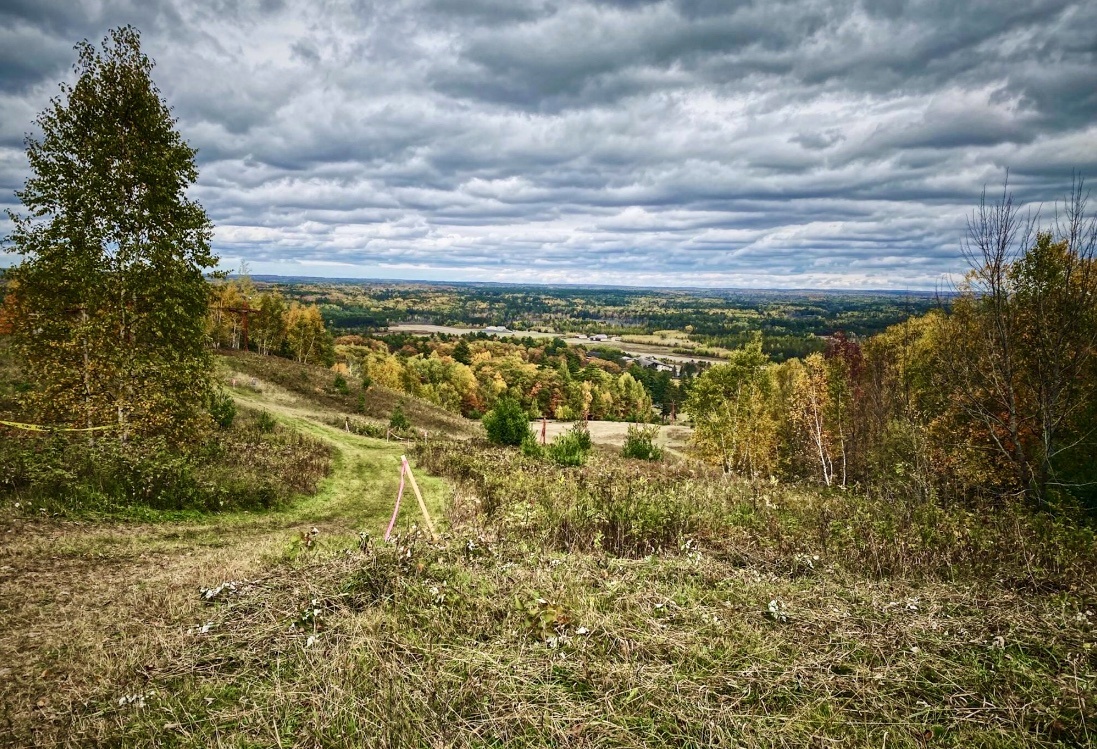 There were around 120 participants among the three races. In the 26 mile event. Peter Olejniczak took the win over Josh Bauer by nearly four minutes. Colin Catlin was third. In the female division, Nicole Mertz took the win over Caroline Heinlein and Jenny Beckman in a tighter finish.
New Trails
New trail builds continue like crazy in the Midwest with trail popping up at new locations and new trails being added at the Cuyuna Lakes and Duluth Traverse areas.
Ely Peak
Ely Peak trail is on the outer banks of Duluth that is reported by Jake Richards as "Great slow tech riding. The climb is steep and rocky and requires a lot of power moves. The downhill has a lot of rock roll downs and there are rocks everywhere! The plan is to expand and build another 2 miles next summer". COGGS Facebook post states: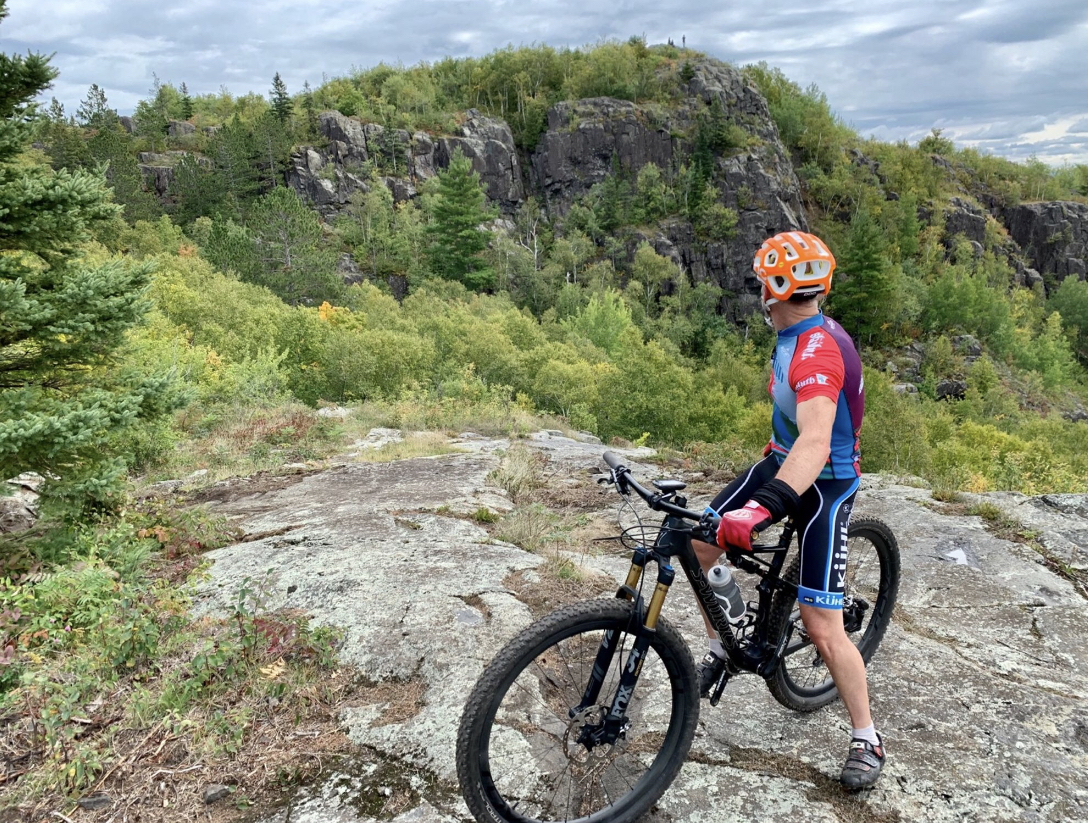 "The terrain is meant to be challenging for advanced riders. The experience of riding it is 100% engagement and focus on the trail because the whole thing is very challenging. The trail climbs from the DWP via a very technical rocky climb, traverses over bedrock knobs with amazing views of the St. Louis River valley, and then plunges back down to the DWP through an old growth pine forest that looks like the Pacific Northwest."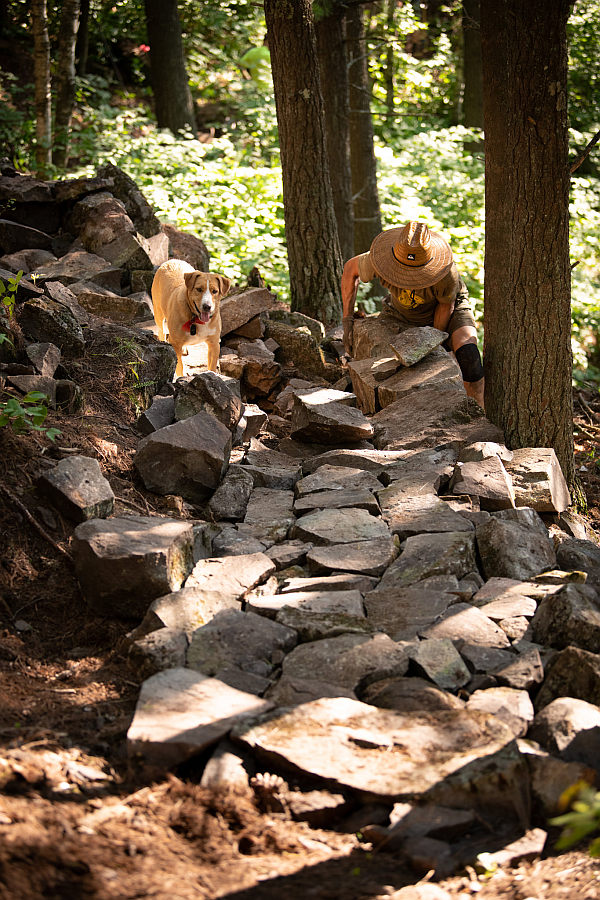 Giants Ridge Continues Mountain Bike Expansion
Giants Ridge has been cranking out trails all summer, thanks and part of a 5 million dollar commitment by the Iron Range Board and now stakes claim to the largest lift service mountain bike area in the Midwest. The latest update on new trail build comes from September 26th:
Flow Track Crews continue to make good progress on their trails. Matt and his crew are still moving to the north, while the other crew has finished a black loop, and is making their way back to the south. Once the two crews meet up they will keep working their way to the south to complete the system.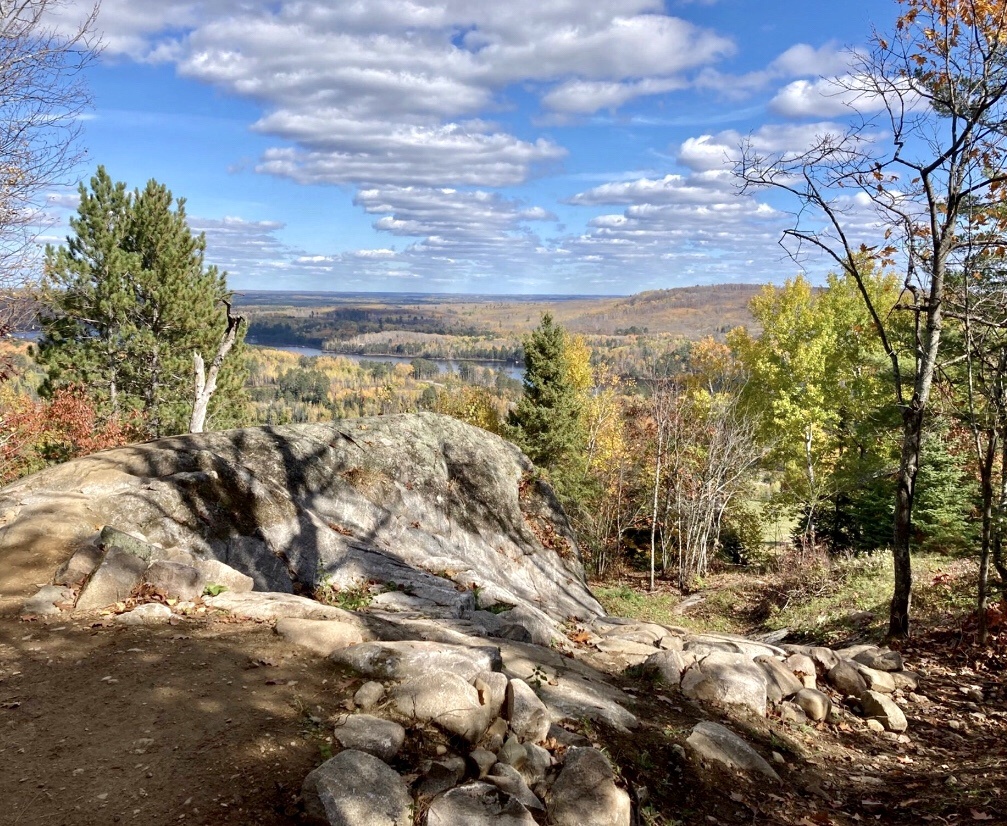 Related:
Iron Range Board Approves 5 millions for Mountain Bike Trails
Trail Reviews
Monarch Trails
The Three River Park Systems has also added new trail in the Twin Cities area with the Monarch trail the latest addition. The trail has received great reviews and has been extremely busy. Local Adam Emanoff provides a review: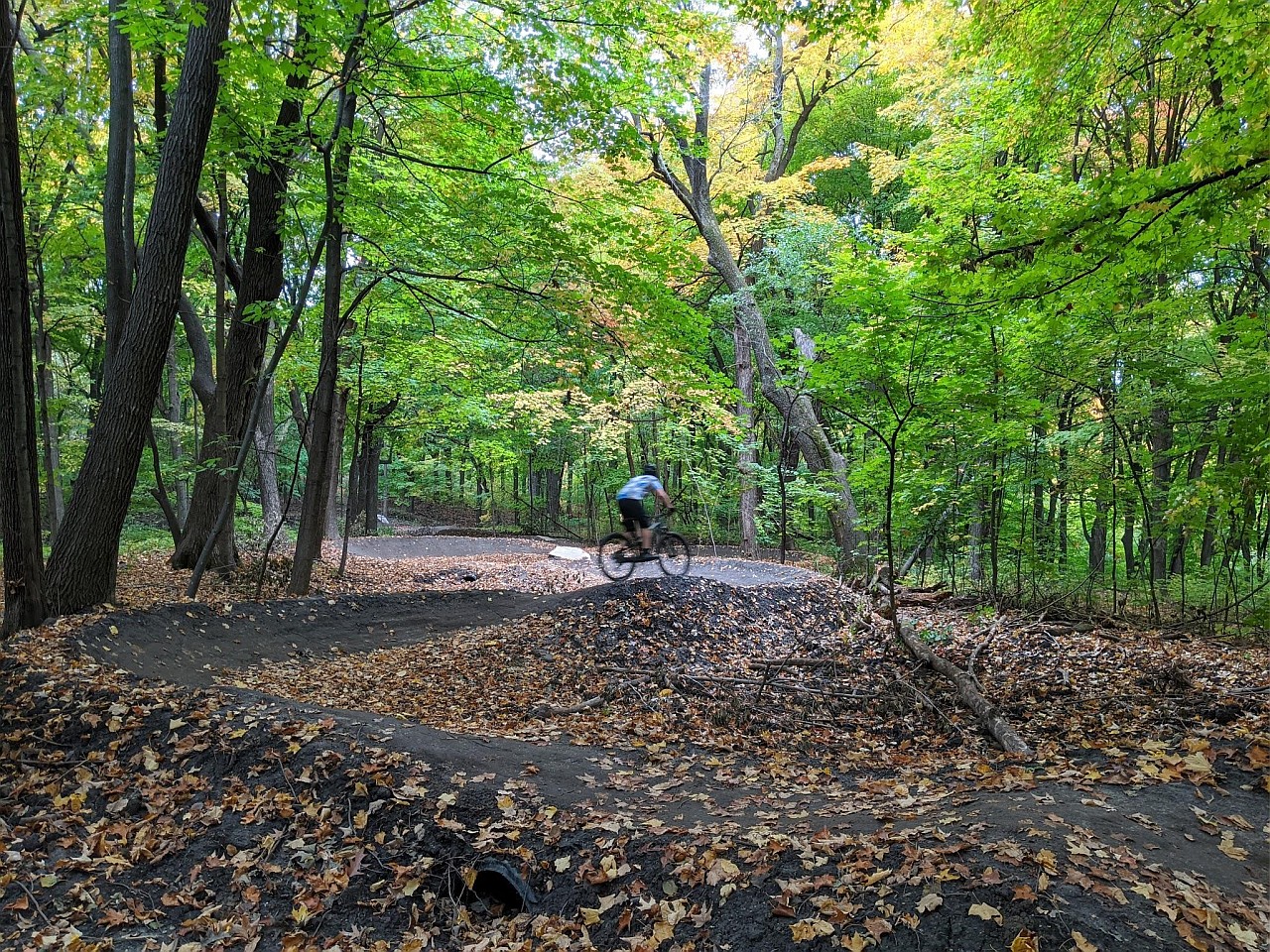 Think back to when you were a kid. It's the night before your birthday or bedtime on Christmas Eve. You're told to go to bed, but your excitement level just won't allow it. How can we sleep!? The adrenaline is too much. We're so excited that we just want to stay up all night to get our presents ASAP. That's the feeling we mountain bikers get when new trails are opened up to us. We love trying new things; new gear, new gadgets/gizmos. When it comes to new trails, we relish in the opportunity to explore new miles. It's another way for us to get outside and explore new challenges, trash talk the experiences of our fellow riders. We understand that new trails aren't always easy to come to fruition, so when brand new trails open, we appreciate the hard work and effort involved by everyone to bring them to life.
Monarch Singletrack is the newest trail system from Three Rivers Park and I was super excited to ride it for the first time. I had been hearing about it for a little while but never really followed the progress. When I got the email stating it was finally open, I was smiling just like the kid on Christmas Eve. I immediately reached out to people to see who could join me on a short-notice ride.
The timing to open the trail couldn't have been better. The drive into the lot this time of year is stunning. The road winds through giant trees, showing off their vibrant colors and lighting up the roadway as if announcing my arrival. Soon enough It was clear I wasn't the only one who got the email. Looking around I quickly found the main entrance and we were off.
For being a 'brand new' trail, it rides really well. Except for the sections of tape and clearly temporary signage, you'd never know that it's brand new. This trail was riding really nicely.
There's something about it that screams Three Rivers Park trail. I can't quite put my tire tracks on it, but it's there. My riding buddy said the same thing. That's not bad - just consistent I guess.
Related:
Trail Builder-One Track Mind
Three Rivers Park District Info on Monarch Trail
Ashwabay Trails
Spencer Harding who contributes to the "Radavist" blog recently posted an entry from riding experience on the Mt Ashwabay trails. Spencer begins the article by paying tribute to the Red Cliff Band of Lake Superior Chippewa. (Note: See below for article on opinion piece of trail built on first nation land)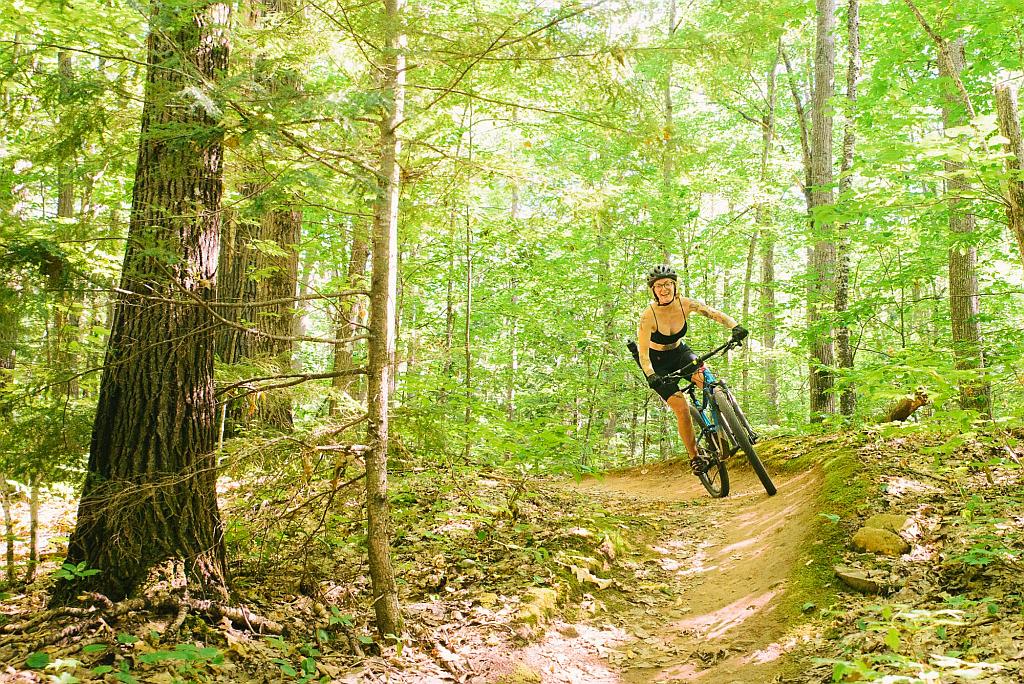 Just a few miles outside of Bayfield, Wisconsin hides a compact but wonderful system of trails that weave their way around Mt Ashwabay. These trails were masterfully crafted by CAMBA (Chequamegon Area Mountain Bike Association). After sampling their handiwork in the Cable/Hayward area as well, I feel like I can say that I found the Mt Ashwabay system to be some of the most fun trails I have ever ridden in the Midwest and some of CAMBA's best work.
The Myth of the Great Bike Savior
Singletracks.com recently posted a most interesting article about the development of mountain bike trails on native land, written by Patrick Lucas who highlights a rider that started a program focused on indigenous groups. Considering the explosion of trails, the social justice issues and impact on our environment, this is a thought provoking piece.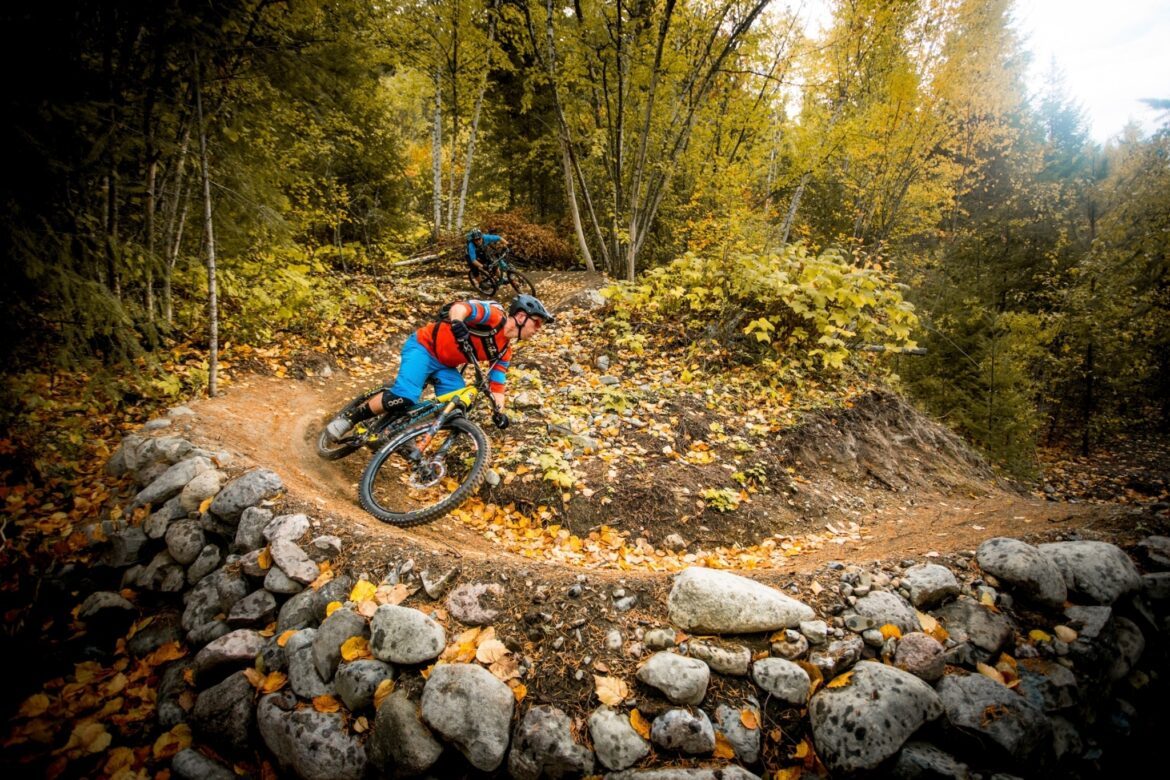 "Why would we want more outsiders on our lands?" an Elder asked me. "We use our trails for hunting, for gathering medicine, for our ceremonies and traditions. The land is our mother; it's not for white people to play on."
"Every time seme comes to our land, they always say they're going to save us," said another Elder. "But what they really want is to take or build: trees and resources, shipped out on roads, railways, pipelines and power lines. Now you want trails? How is that going to benefit our people?"
Keep the wheels moving!
About the author...

Jay Richards maintains a very active lifestyle. He somehow finds time between managing a full-time resort (Maplelag) and bringing up a family of four boys with his wife Jonell, to compete in both mountain bike and a few cross-country ski races. Jay rides for Maplelag Resort, manages the Maplelag mountain bike team and enters his 30th year of racing and promoting mountain bike races.

Have an event or mountain bike related information to share from the Midwest? Feel free to contact Jay at