World Cup Update: Ruka Recap, Davos Preview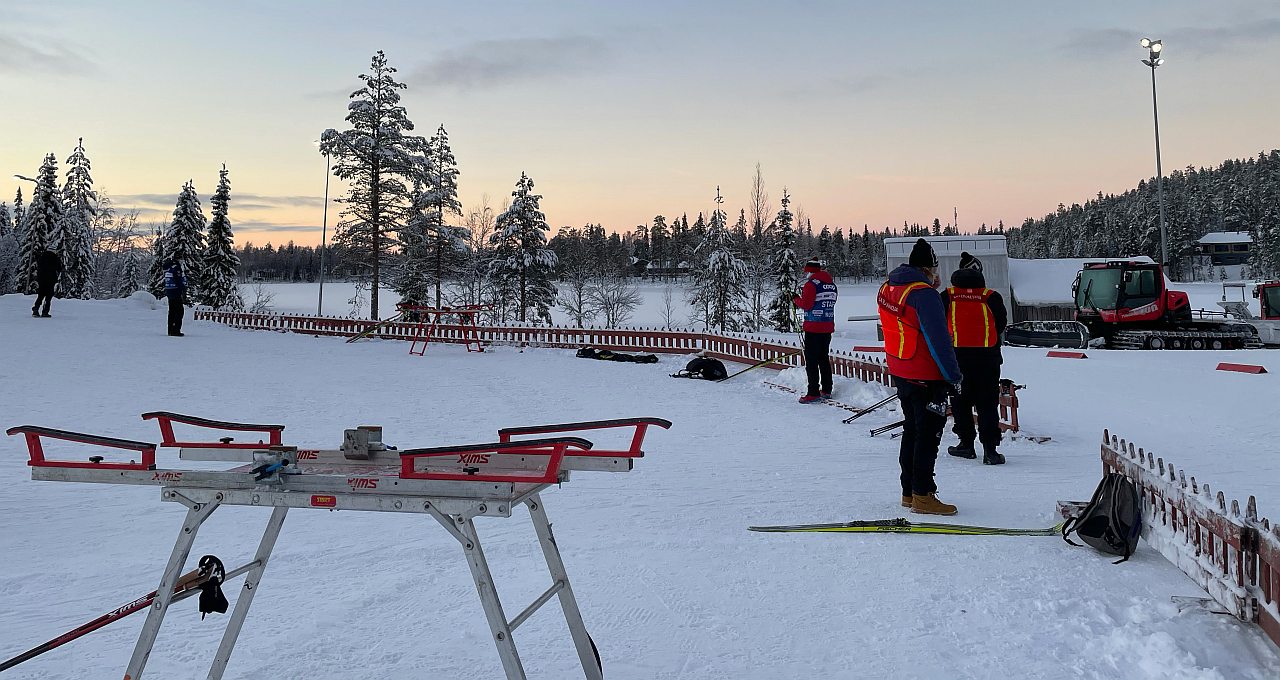 Skinnyski: Rosie Brennan keeps improving each season, she had an incredible opener in Ruka. And Gus Schumacher, World Junior Champion, moved up to the big league and immediately showed he is ready to compete. How did their weekend races go and your impressions?
Jeremy: With so many things going on both inside and outside of the ski world, many people, including myself, have been looking forward to watching the races this past weekend. While so much focus has been on the successful US women's team in the past few years, there is a group of upcoming skiers on the men's side that is going to be really exciting to watch. The big name has to be Gus Schumacher who has not only anchored the US junior men's relay team to its first ever gold medal at a Junior World Championships, he also had an individual gold medal in the 10km classic at the same championships in Germany last winter. Even though he is just 20 years old, this is actually his second World Cup start (the first being at the Quebec World Cup event in March 2019).
Schumacher had a fantastic weekend of racing, scoring his first ever World Cup points with a 24th fastest time of the day in the pursuit race on Sunday. In addition, he narrowly missed out on finishing in the top 30 at the end of the opening weekend (placing 32nd), less than 1 second behind 30th place veteran Dario Cologna. Looking closer at the results shows why this finish is so astounding and why many people are excited to watch him in the future. All the competitors that finished in front of Schumacher, only William Poromaa (SWE) was younger than him (and by just 5 months) -- the next closest athlete was 24 years old! He is one of the youngest competitors in the field and to finish a three day event in his position is very impressive.
I also wanted to mention another fantastic result from another young US male skier: JC Schoonmaker narrowly missed qualifying for the sprint heats on Fridays race. While not as well rounded as Shumacher is in distance skiing, Schoonmaker is a great sprinter and will be a name to watch in future World Cup races.
Rosie Brennan has been one of the most consistent skiers on the World Cup circuit over the past 12 months. A year ago at the first set of races in Ruka she finished in 12th overall. For the remainder of the season she never once finished outside of the top 30 and finished as the 17th ranked female skier in the world. She returned in the 2020 season with a bang and completed the weekend as the 5th fastest skier. Brennan was also able to nab her first individual podium with a third fastest time of day in the pursuit on Sunday. If she can maintain her trajectory, Brennan could be one of the top contenders this year.
Skinnyski: The Swedish women's squad looks really strong again this year, especially with the new stars Frida Karlsson and Linn Svahn, along with Mara Dalquist and Ebba Andersson. Plus Jonna Sundling and Emma Ribom... and can't forget the vet Charlotte Kalla. But Norway was missing some of their stars? Is Sweden poised to upset Norway?
Jeremy: This was something that could be seen happening over the last few years. While the Norwegian womens (and mens) teams have been dominant for as long as I can remember, the mainstays are getting older. These are the Norwegian women that have consistently been on top of the results for the past 10 or more years and all are in the top 15 all-time podiums at the World Cup level: Marit Bjoergen (age 40, retired two years ago), Therese Johaug (32), Maiken Caspersen Falla (30), Ingvild Flugstad Ostberg (30), and Heidi Weng (29). If we look at the results from this past weekend, only one of those names appeared on the results board (Johaug).
Sweden showed that their younger members are still gaining strength and speed and will really shine this season. On the first day they had a rare non-Norwegian podium sweep and they had 6 women finish in the top 15 overall at the end of the mini-tour. The oldest of those six Swedish skiers is just 26 years old. If I had to choose one from this group of young Swedish women, the standout would be Linn Svahn. At just 21 years old Svahn already has 4 World Cup victories and is the 7th ranked sprinter in the world! She will definitely be one to watch this season.
Competing against that young group of Swedish women will be difficult. One young Norwegian star that may be able to is Helene Marie Fossesholm (19). Fossesholm has been incredibly dominant at the junior level with two individual winsat the World Junior Championships last year, and two more podiums at Lahti in 2019. She finished the weekend in 6th place, and had the second fastest time of the day in Sunday's pursuit for her first world cup podium (skiing only 1 second slower than Johaug).
With all of that said, after watching another weekend of racing I believe it will be very difficult for Johaug to be beaten in distance races this season. She has proven once again that she is the queen of the endurance side of this sport and it will be interesting to see if any of the younger generation will be able to close the gap.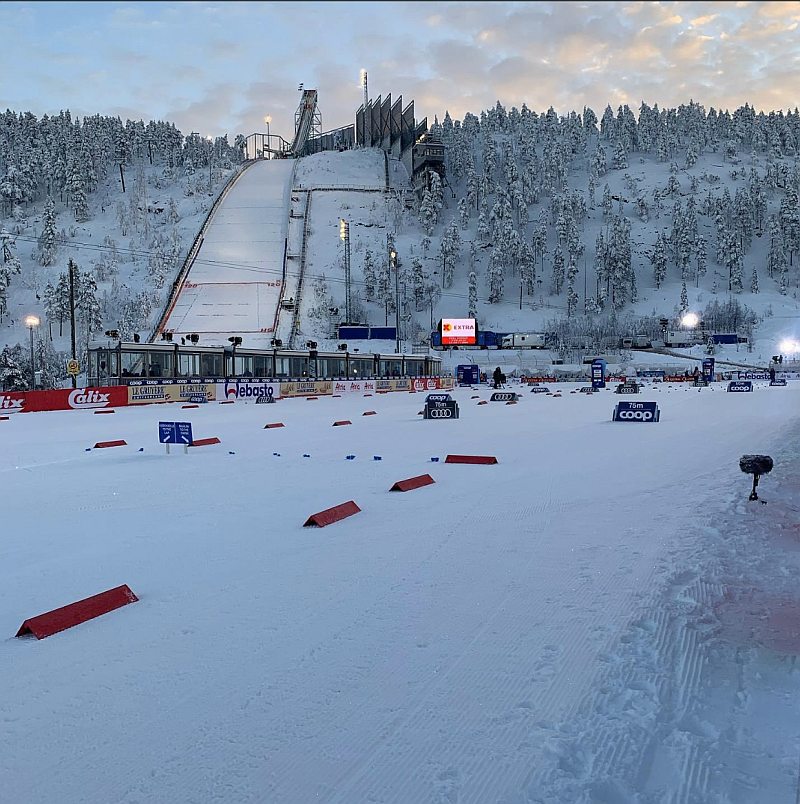 Skinnyski: And what about the men's side? Erik Valnes finally broke Klaebo. Any other interesting results from the other teams?
Jeremy: While the women's side has many exciting and young new names, the men's field looks very similar to previous years. Norway and Russia look to be the dominant forces in Nordic skiing. Only one skier in the top 10 has not finished on the podium in a previous season (Alexey Chervotkin).
The most exciting news from the results this weekend was Johannes Klaebo finally getting beat again in a sprint final. He has won the previous 16 World Cup sprints he has entered with the last time he has been beaten dating back to November of 2018! Erik Valnes (NOR) notched his first World Cup victory and will look to add to that number later on this season.
Skinnyski: Russians also seemed to break out some new stars, what can you tell us about the new contenders?
Jeremy: No real new names on the men's side, the only female name that was new is Tatiana Sorina who had a great weekend and managed to finish second in the overall standings. She has not previously finished in the top 10 in a World Cup race. I do not know much about her, but with a little help from google it seems that she took the 2019/2020 ski season off to become a first time mother!
Skinnyski: What's the plans for the next races, especially with the pandemic still raging? What is the next set of events? And any additions or deletions for the next round?
Chris: At the moment, FIS is taking things one weekend at a time. Currently, everything is in line for Davos to go ahead as planned and teams will continue to be tested every 3-4 days. In order to gain access to the venue you have to be an essential personnel and also have a negative covid test through the FIS testing group. We will continue to follow our own team rules and guidelines and we are already broken down into very small pods within our team as precautions.
Due to the Lillehammer cancellation, the next set of races will be in Davos, Switzerland in mid-December:
Dec 12 Freestyle sprint (6:45 am CST)
Dec 13 Freestyle 10/15km individual (3:45 am CST)
Events should be carried live on Peacock Premium in the US.
One major set of news is the withdrawal of the Norwegian, Swedish and Finnish teams until at least the start of the Tour de Ski on January 1-10. These nations will have athletes traveling back home due to concerns over Covid-19 and to ensure all athletes remain healthy and focused for the World Championships at the end of the year. It will be interesting to see how this will affect the dynamics of racing in Davos and Dresden, and if any other teams will follow suit.
Skinnyski: Can Chris give us a break rundown on his first big weekend in the US ski team wax trailer?
Chris: The first weekend was a shock to the system and being thrown right into the chaos was exactly what I needed. I made skis for Scott Patterson and Katharine Ogden this first weekend and also helped with the glide waxing and testing. Sprint day was a bit chaotic with athletes racing within 45 minutes of each other but other than that the distance races felt very relaxed. Overall it is a different experience and a lot more pressure, but with the techs on staff they have helped me out and made me feel at home here on the team. We have good chemistry and help each other when it's needed. I think we will continue to create fast skis this season and am excited to see what our athletes can achieve this year!
Skinnyski: What were the conditions like in Ruka?
Chris: Really easy and casual waxing conditions as temperatures held steady around -2 or -4C all weekend with no precipitation. Because we normally race at venues that are primarily manmade or mixed snow types, we typically race on a klister or a klister cover, and very rarely do we get the opportunity to race on hardwax. Having an opportunity in the first weekend to use hardwax was definitely a welcome surprise. Now that I have gotten my feet underneath me, we will be ready for anything that comes at us this season!
About the author...

Jeremy Hecker is the current racing service manager at Pioneer Midwest and Rex Ski Wax technical representative for the US. He has been skiing for his entire lifetime, racing competitively in college for St. Scholastica. Since graduating in 2013 he has coached for numerous teams including Endurance United, Stratton Mountain School, and the University of Wisconsin - Green Bay. In addition to his coaching experience, Jeremy has a Masters degree in the Biology of Physical Activity which he obtained from the University of Jyväskylä in Finland.

World Cup reporting is sponsored by: