Midwest Racing Season Preview
December 6, 2020

The Covid-19 pandemic continues to have far reaching impacts, including on the Nordic ski racing season. In fact, Nordic ski racing was one of the earliest sports to be impacted back in March as NCAAs and Junior Nationals were halted halfway through their competitions, and then the Minneapolis World Cup was cancelled after most of the teams withdrew. Now as we head back into the racing season, there is still a lot of uncertainty on the calendar. Numerous races continue to hold off on a decision for this season as they watch the latest news and monitor local restrictions. Other events have decided to move forward, implementing plans for a safe event and adjusting on the fly. One thing is for certain -- nothing is guaranteed; expect changes. So here's where we are at, as of early December…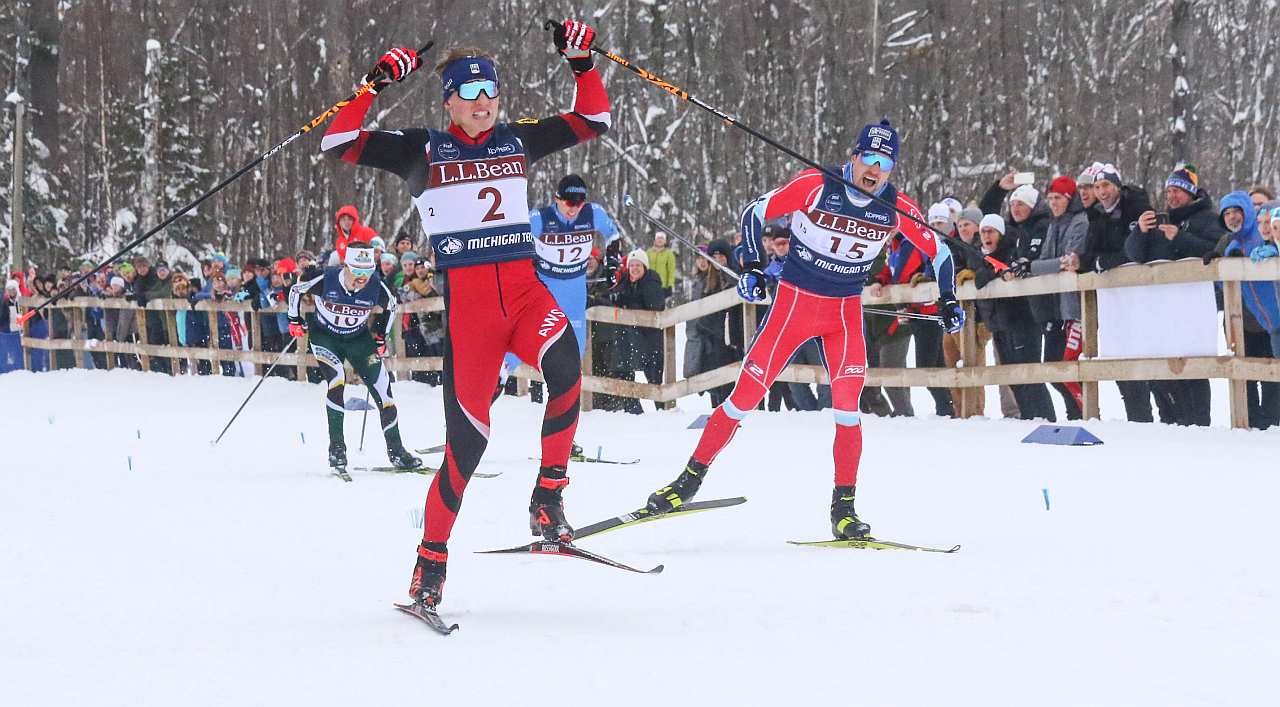 Most national competitions will not be held this season, in order to minimize travel across the country. This is particularly poignant for the Midwest as two major events have been cancelled: US Nationals was scheduled for Michigan Tech in early January as well as Junior Nationals for Theodore Wirth in early March. There is also no U16 Championships out East, as those states opt for local competitions. The NCAA Championships are in limbo as the original site, Middlebury College, has declined to host them. There is also no SuperTour series this season, as athletes are encouraged instead to compete within their own regions.
While there is a lot of uncertainty for skiers, one thing appears to be "for sure" for this season -- the American Birkebeiner events are going to be held. The Birkie staff have been the leaders in adapting to the pandemic era, planning, organizing and pulling off safe competitions already this year with trail runs and mountain bike races. The Birkie will definitely be different this year, as it will not finish in downtown Hayward but rather will utilize an out and back course from the Birkie trailhead in Cable. And they've stretched the event out over five days to significantly reduce the amount of skiers competing at any one time. All along the way, organizers have shared their updates via videos and livestream events. Vasaloppet USA in Mora, MN, is also moving forward, still offering their start and finish on the streets of downtown Mora, but spacing out events and waves to help maintain social distancing.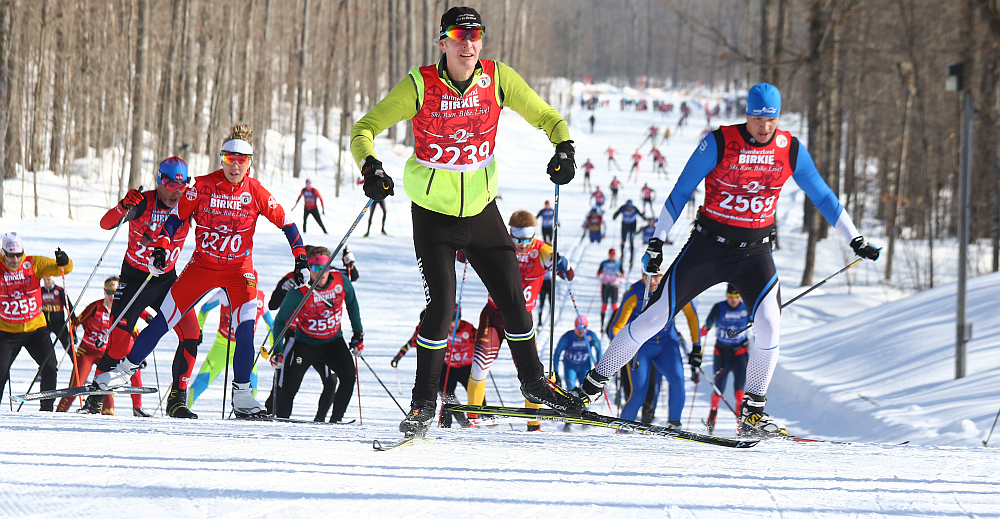 Another thing one can expect to see a lot of this season: virtual events. Most of the virtual events allow the participant to ski the race distance on local trails and then submit their time (and possible GPS track). It's a format that has been used successfully throughout the summer and fall for running events. While the Birkie will have in-person racing, they are encouraging anyone who has any concerns or has to travel significant distances to switch to the virtual competition. The Sisu Ski Fest in Ironwood announced a virtual competition only event this season, offering a two week window to come compete on a race course at ABR or complete it on your local trails. Many other major events are offering virtual races, each with their own twists on the formats and rules.
One interesting addition this season: Bearskin Lodge on the Gunflint has opted to start a new virtual race series! They have a race course setup on the Central Gunflint trail and are offering monthly prizes for the best times. And there is a raffle at the end for all participants.
Junior racers will be particularly impacted this season. Those that aspire to compete head-to-head against the best in the nation have no real options -- both the major events on the season, US Nationals and Junior Nationals, have been cancelled. US Nationals is normally the selection vehicle for determining the nation's top juniors to send to World Junior and U23 Championships. Now that selection process takes the shape of a reality talent show, as coaches and representatives will need to lobby for their regional athletes to be chosen.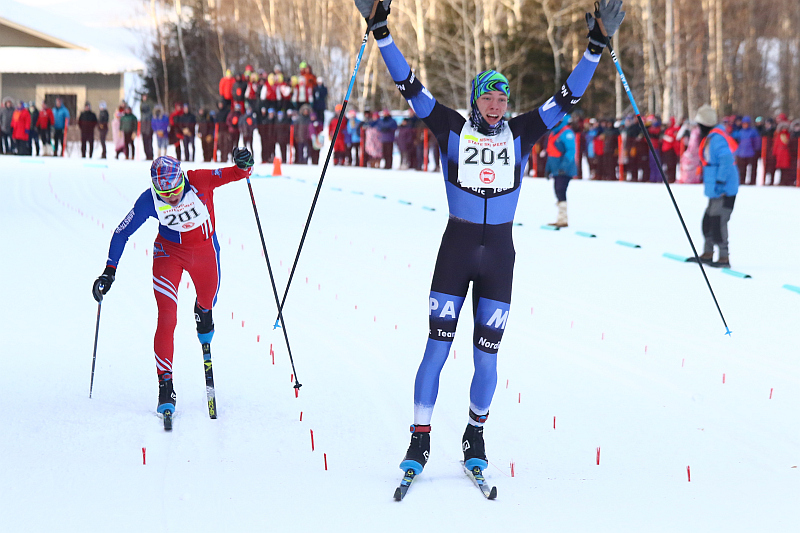 Making things more challenging, much of the high school racing season has been put on hold with Covid restrictions. In Minnesota, high school teams are prohibited from practicing or competing until the current Executive Order expires on Dec 19th (and there is no guarantee it won't be extended). And unless the pandemic situation changes dramatically in the next months, hopes for an official State Meet are very dim. Assuming the season can resume on Dec 19th, the first competition won't be until January and any "section like" competition most likely wouldn't be until Birkie week in February. And the very popular Mesabi East Invite in early January at Giants Ridge has already been cancelled.
The collegiate calendar has been posted, but they are ready to make changes as needed. This is most obvious in the UP opener, where Northern Michigan and Michigan Tech will split the hosting and the formats have not yet been set.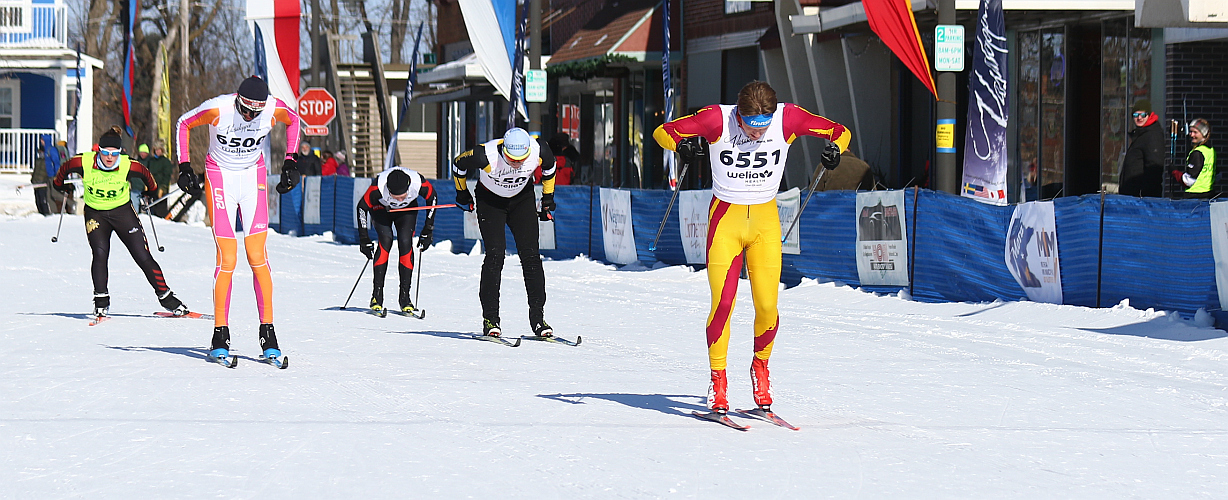 The race calendar is not a pretty thing this season. Depending on how an event handled their pandemic plan, it's possible the event shows up as cancelled or doesn't even show up at all (cases where they haven't made a decision, or they never set a date for the season before cancelling). As of this writing, over 30 races have not made a decision on their event for this season. Some of the early casualties this season include Skadi's Chase (part of the Minnesota Nordic Opener), CXC Cup in Duluth, MN and CXC Cup in Coleraine, MN.
We will lean harder on the Racing Outlook this season to provide more details on the latest updates. And we recommend checking back frequently as updates will be posted as soon as we're aware. And of course, always check with the host event websites for any possible updates we may have not yet reported.
Hopefully plenty of natural snow this winter -- roll with the changes on the horizon and hope we are back to "normal" next year!