Collegiate Racing Update
Winter is upon us and the college racing season is nigh. It is that time of year again when skiers work to fine tune their fitness. Intervals get shorter as the days get longer. There is that early season under the surface itch to put on a bib and race. Some racers itch to earn a tangible result that proves the increase in speed they have been feeling all fall. Some skiers are eager to get the first races over so their nerves can settle. Others, with an eye toward racing fast in March, simply want to make their bodies go hard today so tomorrow they will be faster.
But as we all know, the prospects of the collegiate season have been changing continuously throughout the fall and early winter because of COVID-19. Within this changing landscape, collegiate skiers are working to put themselves in the best situation to both improve as athletes and stay healthy, while navigating the regulations of their communities and institutions. For some, this means taking a term or a year off of school. For others, this means going to school remotely while training at home. Still others are able to be at school, training and racing under strict protocols. And behind it all, college coaches around the country are doing their utmost to help those skiers navigate this uncertain season.
To help give a better idea of how the collegiate season is set to unfold for our Midwest skiers, here is the latest update for each of the NCAA regions.
CCSA
After a December filled with race cancellations, CCSA teams are set to compete this upcoming weekend at the MTU Holiday Championships. These races will be hosted at what would have been the USSA National Championship venue, the Tech Trails, in Houghton, MI. Skiers will race two different sprint qualifications (skate and classic) on Saturday, with organizers choosing to forgo the usual heats format due to COVID-19 precautions. Sunday will feature a 10/15km skate individual start for women/men. While the Holiday Championships will not count toward official NCAA qualification, watch for Northern Michigan University to start the season strong with Michigan Tech fighting to defend their home turf. These races may well set the tone for what is to come in the CCSA. St. Scholastica and UWGB skiers will be racing unattached because of COVID-19 regulations.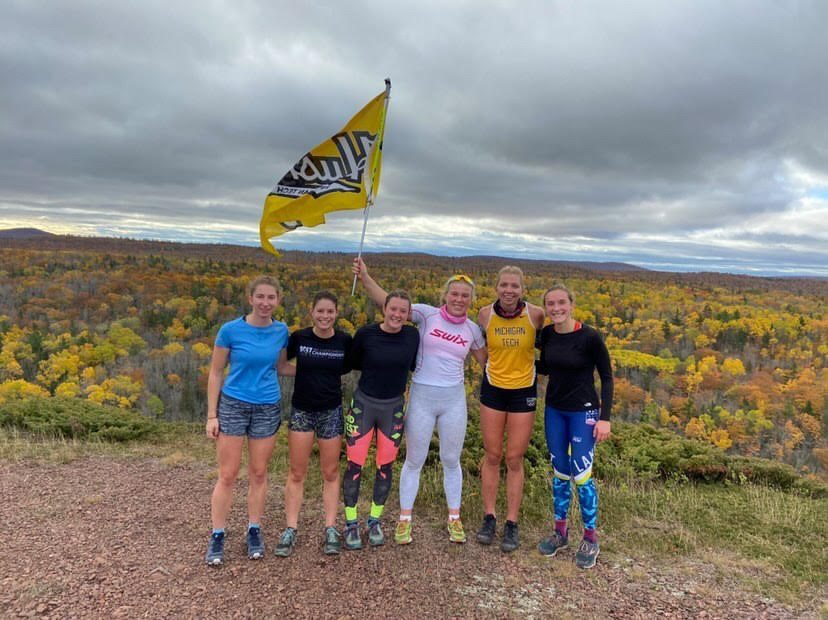 COVID-19 mitigation requirements will be enacted as detailed on the race information page.
CXC is offering a livestream of CXC Cup Races, this weekend included.
EISA
The EISA schedule has continued to change. As of now, the only schools able to compete as teams are Saint Lawrence University, the University of New Hampshire, and the University of Vermont. As per the following schedule, these are the only schools officially able to host their own carnival. The first two carnivals are without an official host. Most of the other EISA schools or their governing athletic leagues have cancelled winter sports. Some colleges have limited which students can return to campus for the winter (Bowdoin and Dartmouth, for example, are only allowing upperclass students back). Individual skiers from some teams may be able to compete as unattached athletes but this will be determined by school and state policies.
The Bowdoin College ski team, like many of the collegiate teams, is not only dealing with a small team size based on in-person student restrictions, but also a semester timeline that is not conducive to racing. Their semester along with the school testing protocol does not start until February, which when paired with a mandatory two-week quarantine, only leaves the last two carnivals and NCAA Championships as possibilities. Because of this, Nathan Alsobrook, the Bowdoin head coach, says, '"[W]e're treating this winter as a building year – with few or no races on the calendar, our skiers are going to have a lot more freedom and flexibility than they normally would in the winter. Lots of volume, lots of time working technique on snow, and hopefully lots of fun outside-the-box adventures on skis. Obviously a season without racing isn't what anyone wants, but it's a pretty great opportunity for the skiers to develop as athletes in different ways and gain some independence as well."
The conference is currently planning on five single day carnivals, all interval starts, with disciplines and distances still to be determined:
Jan. 29 – EISA Carnival @ Sleepy Hollow (St. Michael's College)
Feb. 5 – EISA Carnival @ Quarry Road (Colby College)
Feb. 12 – SLU Carnival (Lake Placid, NY)
Feb. 19 – UNH Carnival (Jackson, NH)
Feb. 26 – UVM Carnival (Stowe, VT)
RMISA
The collegiate skiing programs in the West are moving forward with a slightly revised schedule. In order to minimize travel, RMISA has moved their championship events in late February from Alaska to Utah. The first official RMISA racing will still take place at Soldier Hollow on January 17 and 18.
University of Utah and Colorado University athletes (as well as some EISA and CCSA skiers in the West for the holidays) will be competing, however, at Soldier Hollow this upcoming weekend in FIS/USSS sanctioned races. Saturday will feature a skate sprint qualifier followed by a 10/15km classic individual start race on Sunday. Specific COVID-19 regulations and policies are in effect.
NCAA Championships
Earlier this fall, Middlebury pulled out of hosting the NCAA Championships set for March (the school's winter sports were cancelled and Vermont's state regulations would essentially forbid hosting NCAAs). However, the University of New Hampshire has recently stepped in to fill this void.
"The University of New Hampshire put in bids to be host for the 2023 or 2025 NCAA Championships so we [had] the paperwork done," said Cory Schwartz, head ski coach at UNH. "When we heard that Middlebury was unable to host we contacted Cannon Mountain and Jackson XC to see if they could host the races in 2021. They both said yes and we communicated [that decision] with the NCAA."
"We are excited to be able to offer this racing opportunity to all collegiate athletes in the country. We are working on changes to the Championships to make a safe environment including testing protocols, no banquet or barbecue, virtual meeting and probably no one on the hill or trails."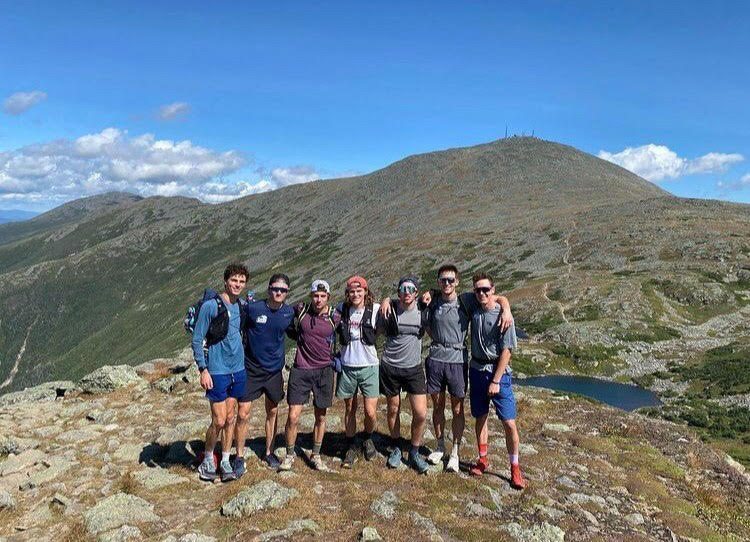 This is good news for any collegiate skiers and teams who are planning to compete this season and hoping for a culminating championship event. Of course, all these plans are subject to change. Skiers, coaches, and fans will need to remain flexible, patient, and perhaps most of all, creative.
So as we head into the first weekend of unofficial collegiate racing, tighten your boots, fire up that live timing or streaming, hit the trails, and cheer, perhaps virtually, for those Midwest skiers who are persevering through a tough season.
About the author...

Luke Brown, a graduate of Minnehaha Academy and Dartmouth College, is a skier and biathlete for the Crosscut Mountain Sports Center and the US Biathlon X-Team. He enjoys running in the mountains, writing, and eating cereal with whole milk. He lives in Bozeman, MT.