Junior World/U23 Championships: Skate Distance Recap
Junior and U23 racing at the U23 and Junior World Championships in Vuokatti, Finland continued today with a skate distance race for all categories. The Juniors started the day off with a 5 kilometer interval start skate race for the women and a 10 kilometer race for the men. The day wrapped up with a 10 kilometer skate for the U23 women and a 15 kilometer race for the U23 men.
Temperatures rose slightly for today's skate distance races, reaching nine degrees Fahrenheit rather than the subzero temperatures that caused the U23 classic sprint to be postponed. The Junior women raced first with two Russians taking the first and second spots. Veronika Stepanova won with a time of 13:44.3, followed by Russian teammate Evgeniya Krupitskaya 16.5 seconds back. Norwegian Margrethe Bergane rounded out the podium in third. The American women raced hard with Ava Thurston (Mansfield Nordic Club) finishing in 14th place. Waverly Gebhardt (University of Vermont) placed 51st and Nina Seemann (Craftsbury Nordic Ski Club) placed 62nd out of 86 total finishers.
Following the Junior women, the Junior men took to the course to race 10 kilometers. Norwegian Martin Kirkeberg Moerk proved himself to be the best skier of the day, with the top time of 24:26.6. The runner-up position went to Alexander Stahlberg of Finland. After finishing 30th in last year's Junior Worlds 10 kilometer classic race, Canadian Olivier Leveille finished on the podium in third. American Zanden McMullen (Montana State University), who placed 35th at last year's Junior Worlds 30 kilometer skate event, had a stellar race, finishing just 13 seconds off of the podium in 5th place. Johnny Hagenbuch (Sun Valley SEV) placed 17th, Will Koch (Stratton Mountain School) finished 36th, and Wally Magill (Steamboat Springs WSC) placed 64th out of 96 total finishers.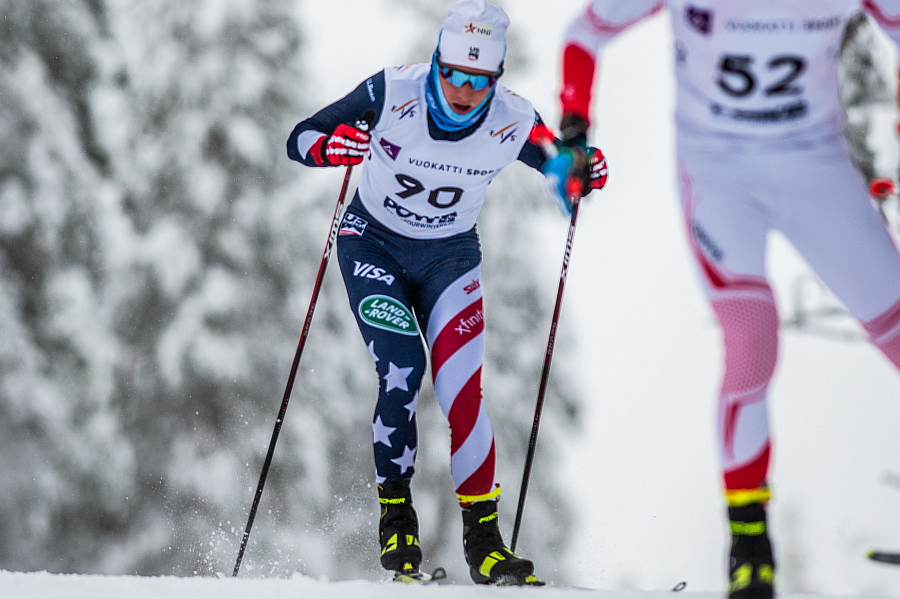 The U23 women followed the Junior men with a 10 kilometer skate race. Polish skier Izabela Marcisz had the race of the day, taking the first position with a time of 28:13.6. Marcisz was trailed by Louise Lindstroem of Sweden in second place and Hedda Oestberg Amundsen of Norway in third. The American women had an impressive showing, as two skiers finished in the top-10. Sophia Laukli (Middlebury College) was just over 30 seconds back of the win, finishing in 5th place. Hailey Swirbul (Alaska Pacific University) charged to an 8th place finish. Alex Lawson (Middlebury College/Green Racing Project) placed 23rd and Renae Anderson (Loppet High Performance) finished 45th.
Anderson reflects on her first race at the U23 World Championships saying, "I was happy with how it went today! The course was really demanding and I felt like I pushed hard. It was really cool to be skiing in such a competitive field and I felt so lucky to be out there. Finland has been nothing but beautiful and the organizers put on an awesome event!"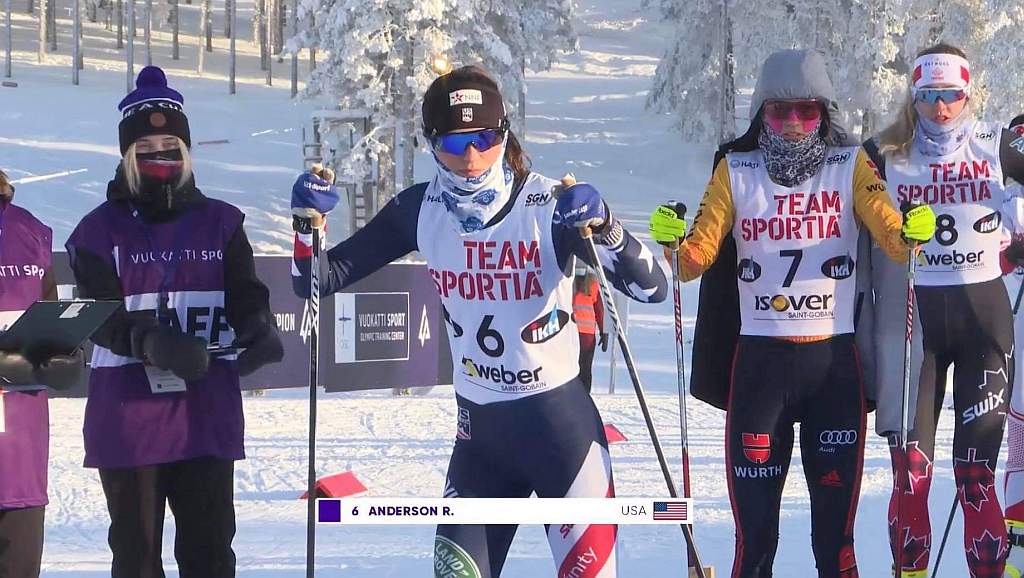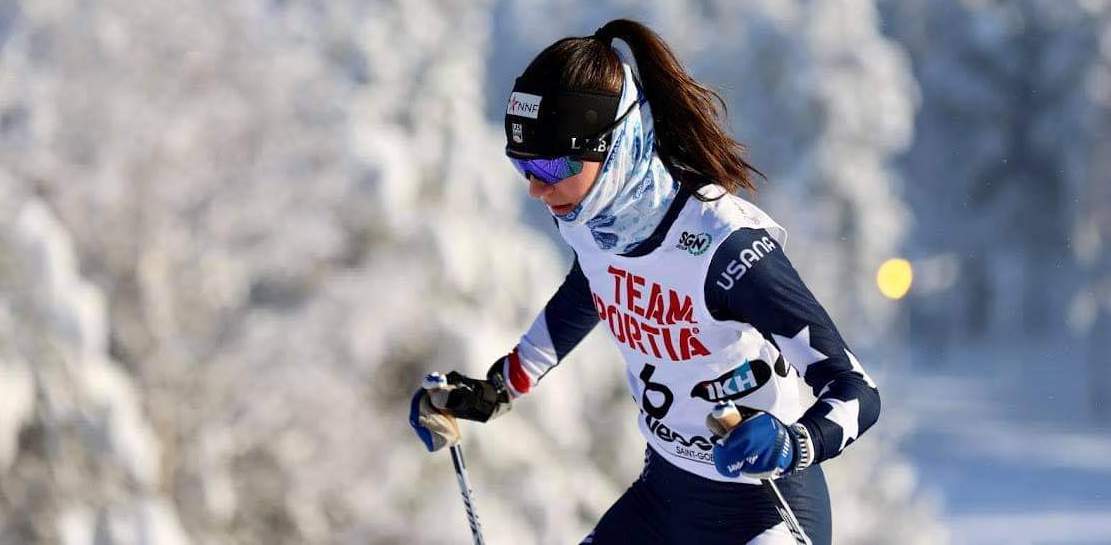 The last event of the day was the U23 men's 15 kilometer skate race. French skier Hugo Lapalus took the win with a time of 35:27.6, with Friedrich Moch of Germany in second and Iver Tildheim Andersen in third place. Gus Schumacher (Alaska Winter Stars) skied to a top-10 finish, placing 9th. Hunter Wonders (Alaska Pacific University) was close behind in 13th place. Ben Ogden (University of Vermont) and JC Schoonmaker (University of Alaska Anchorage) finished 33rd and 39th, respectively.
Schumacher reports, "Today went alright, definitely better than yesterday result-wise. It was also a lot warmer (+9F) which did wonders for my morale. It seemed like it helped our whole team do a little better than the first two days also, so that was fun to see!" Schumacher says he is hopeful this "trend continues" for the last two days of racing. He adds that he is "super thankful for our slightly smaller staff to have helped us navigate these championships. It hasn't been easy with all the Covid stuff and they're making it smooth."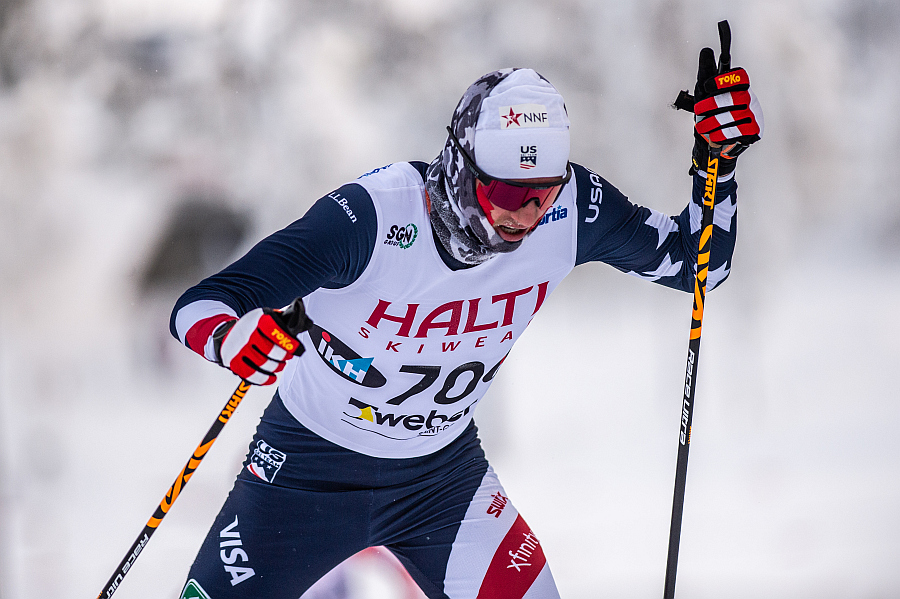 Next up is relay day on Saturday. The Junior women will race a 4x3.3 kilometer relay, the Junior men will race a 4x5 kilometer relay, and the U23s will race a mixed 4x5 kilometer relay.
Skate Distance Results:
About the author...

Michaela Keller-Miller, a graduate of Wayzata High School and the University of Alaska Anchorage, skis for the Green Racing Project based out of Craftsbury, Vermont. She's currently enjoying getting to know the East Coast and ski training full-time. Her ideal day would probably involve a long trail run followed by a stack of pancakes with maple syrup and a chai latte.