Midwest MTB Report
Area riders have been enjoying some of the best conditions of the year as most trail systems in the Midwest are now open. Not much for racing action to report, however many mountain bikers took to the gravel paths for training and racing including the Hungry Bear 100. This week's report includes links to events and clinics coming up, a couple new trail systems in the works (and a call out to rogue trail building), and a quick preview of the UCI race at Englewoods Farm which is also the opening race in the Wisconsin-Off Road Series.
Hungry Bear 100
The Chequamegon Forest, home of the legendary Chequamegon Fat Tire Festival, was host to the Hungry Bear 100 with organizers pulling off a safe and successful event.
Dave Schlabowske reports:
"Over the last weekend, I attended my first in-person race with the happy return of the Hungry Bear 100."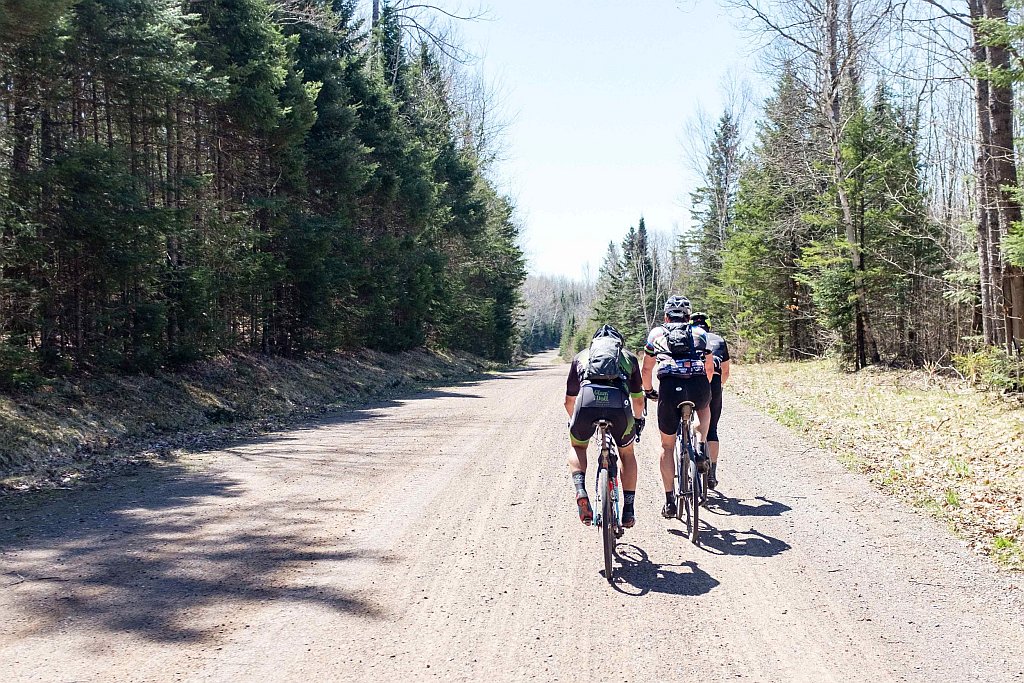 "Racers and riders had picture-perfect weather with sun, low winds and temperatures in the 60s by the afternoon. Last year's Hungry Bear was canceled due to the pandemic. And while this year's race did not include the typical big mass start or a band and a packed house at The Rivers Eatery for the post-race party, it was a timed event on a single day with more than 400 people registered."
Lake County Mountain Bike Trail System
A new trail system is in the works on the North Shore of Minnesota.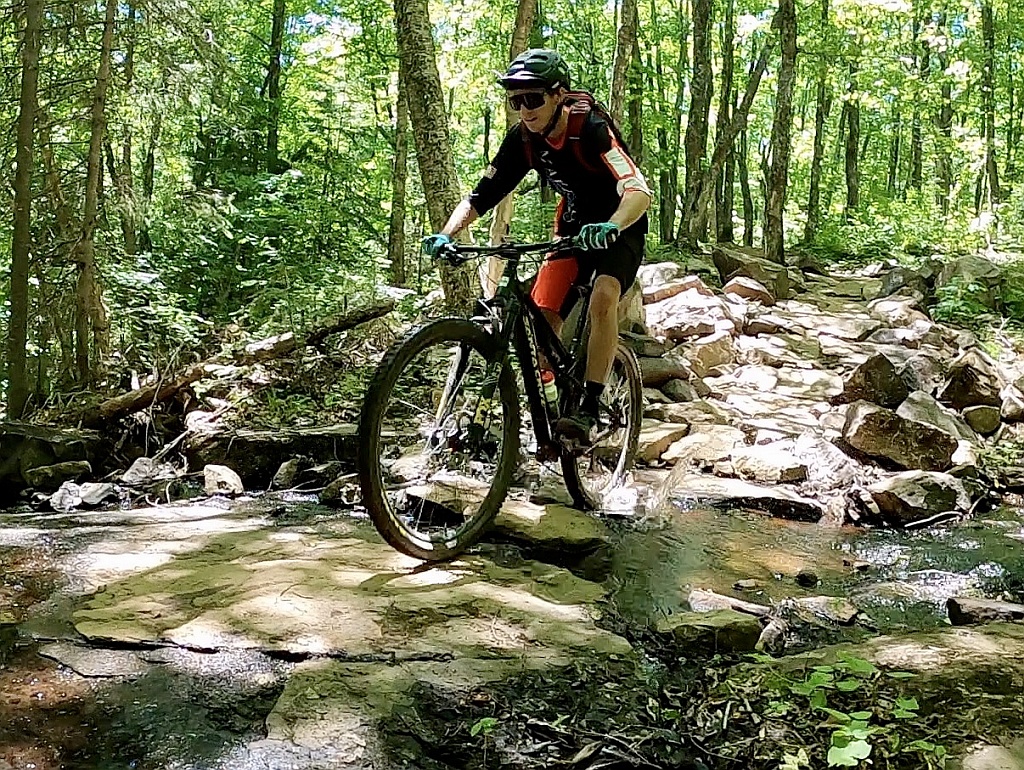 The Lake County Mountain Bike Trail System will be an international destination that features over 100 miles of purpose-built, user-maintained, backcountry mountain bike trails in an interconnected trail cluster network that are used in all seasons by people of all skill levels. The trail system will open, according to a Facebook post, once the Split Rock campground is completed.
Shepard Mountain Bike Park
Missouri isn't a state many people think of for gravity riding, but a creative and supportive community in Ironton, MO has created a hidden gem worth checking out if road tripping to Bentonville.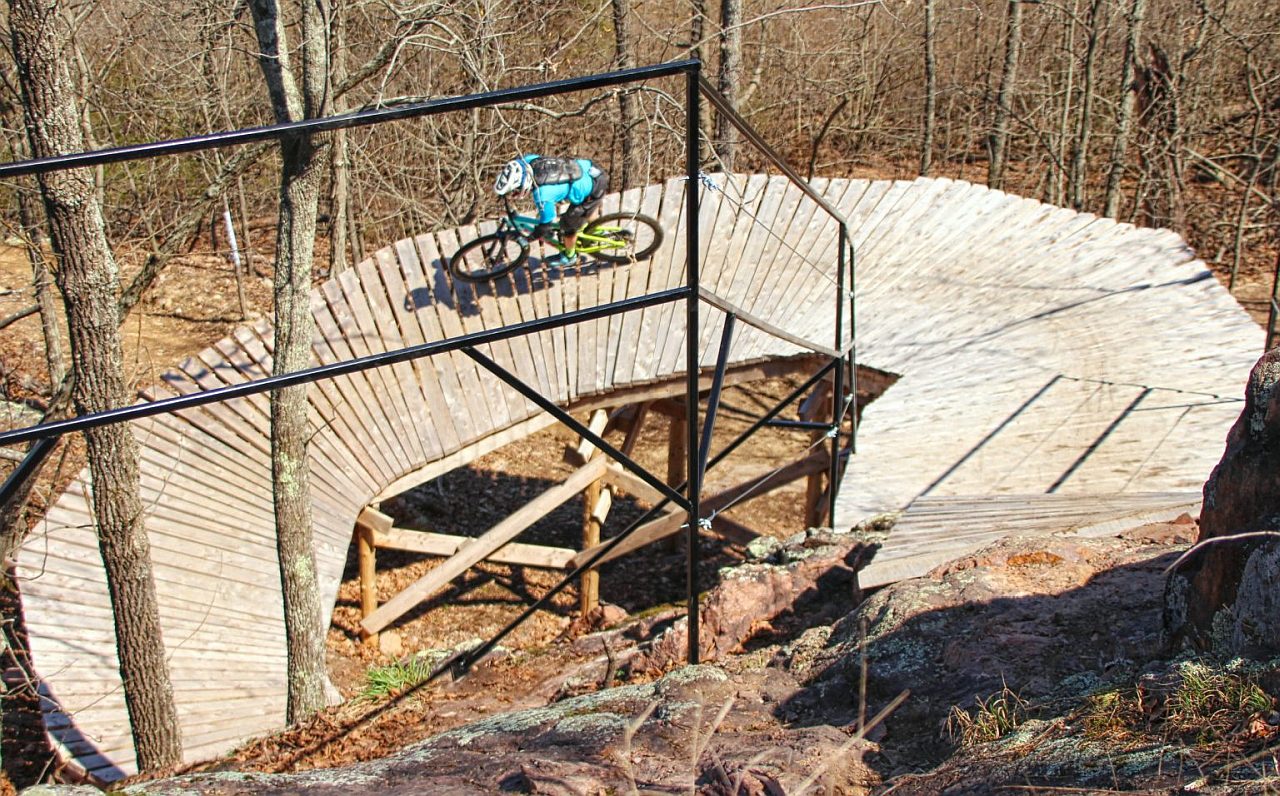 Five challenging, purpose-built, downhill-only trails on the scale of singletrack normally found in the continent's northwestern regions can now be experienced in the Show Me State.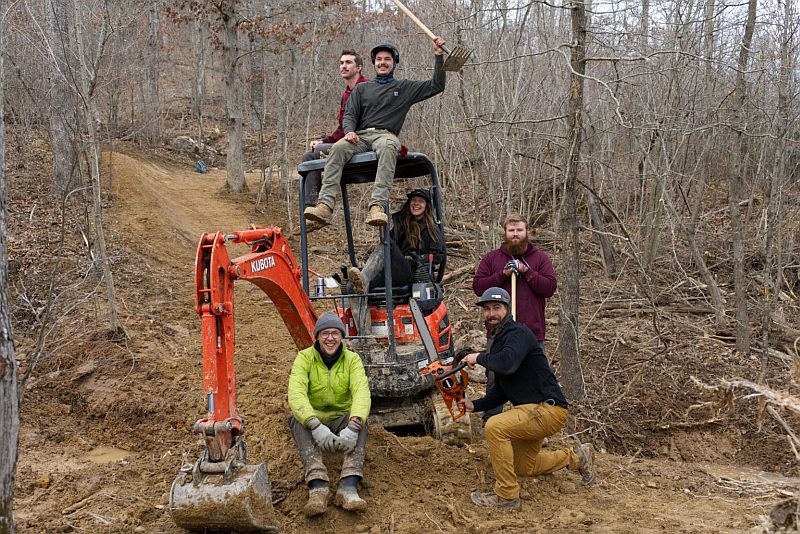 A nice article posted on Singletracks.com highlights the building process and how the trail came to be.
Shepard Mountain Bike Park Website
Rogue Trail Building at Wirth
Shad Holland posts with concerns of rogue trail building at Theodore Wirth:
"We are having a problem at Theodore Wirth with someone building features on the singletrack trails that are not authorized by MOCA (Minneapolis Off-Road Cyclists) or the MPRB (Minneapolis Parks and Recreation Board)."
"I posted this photo last week after I removed a sketchy lip on the right side of this roller. It was aimed off the side of the trail."
"Whoever this is needs to stop doing unauthorized work on the trails. MOCA has a land manager agreement with the MPRB and there are strict guidelines on how work is done on the trails in their park system."
"The issue is that if someone gets hurt from some of these unauthorized features it could cause legal issues and actually get the whole trail system closed down. There are also sustainability issues. Some of these features are widening the trail and we don't want the trails being widened. It's called singletrack for a reason. If we destroy vegetation beyond what is allowed by the existing trail layout and design.....again, the citizens in the area might complain and the MPRB might be forced to shut down the trails."
"Please help spread the word. We ask that this person (or group of people) contact the trail steward traildiva@fatcyclist.com so they can get info on how to legitimately help. We could use the help but it has to be in an official capacity."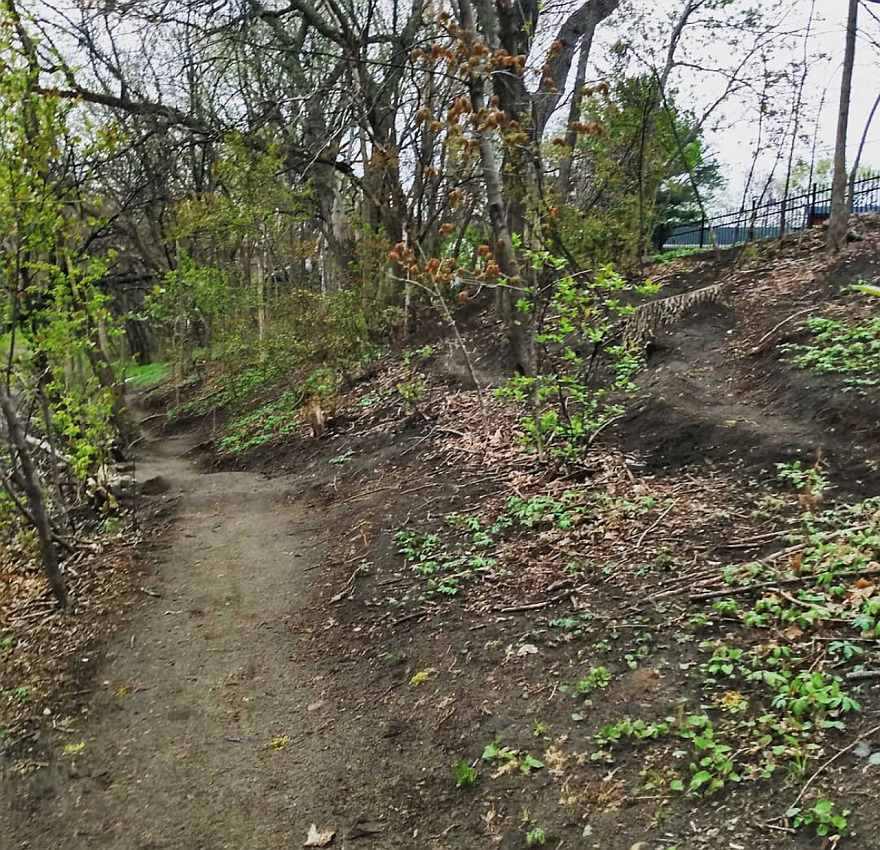 Spin from Pro rider Corey Coogan Cisek on the subject:
"Because my neighborhood has singletrack and the kids are building more....."
"So there's always been footpaths around Minnehaha Creek, but one of the positive outcomes of the pandemic (and probably also NICA), has been kids building dirt jumps and "playing bikes" in the woods. Love training and riding in my 'hood."
Giants Ridge Announces Summer Camps and Clinics
From the Giants Ridge website:
"Mountain bike camps & clinics are designed with an emphasis on achieving safe, injury-free riding through the establishment and continuous refinement of core skills. We start with basic skills and techniques and build on mastering these in order for riders to be safe and enjoy the rides. We teach skill development using fun games, sequential skill mastery and developing risk and hazard perception off road. This is achieved through the development of fundamental and advanced skills which improve the rider's capacity to overcome trail difficulties and avoid injury."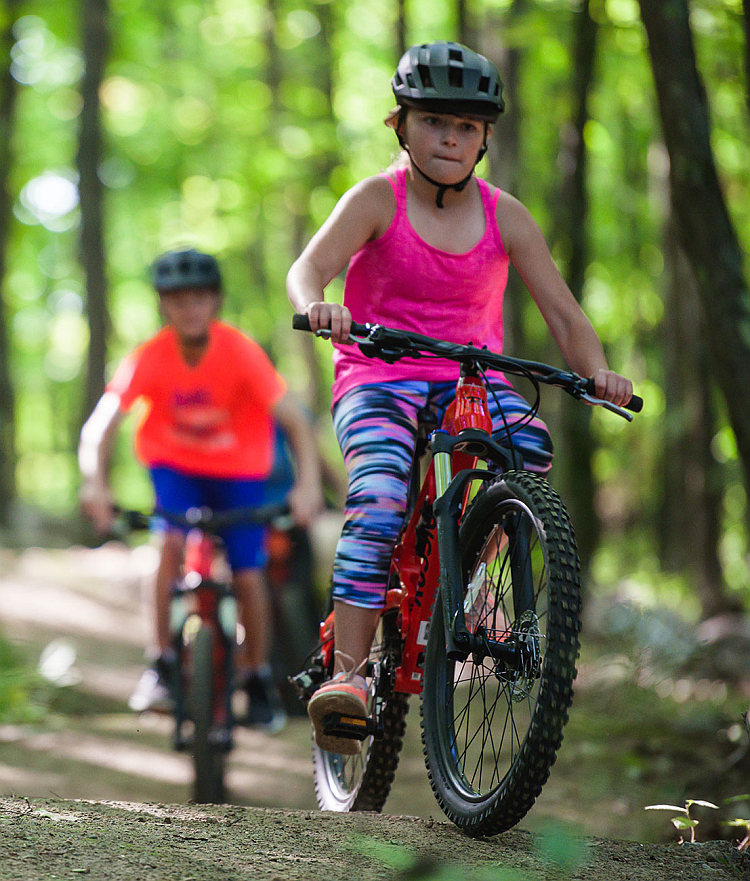 Kraus-Anderson Bike Duluth Festival
In the latest COGGS newsletter, an announcement was made of the dates and return of the Bike Duluth Festival at Spirit Mountain.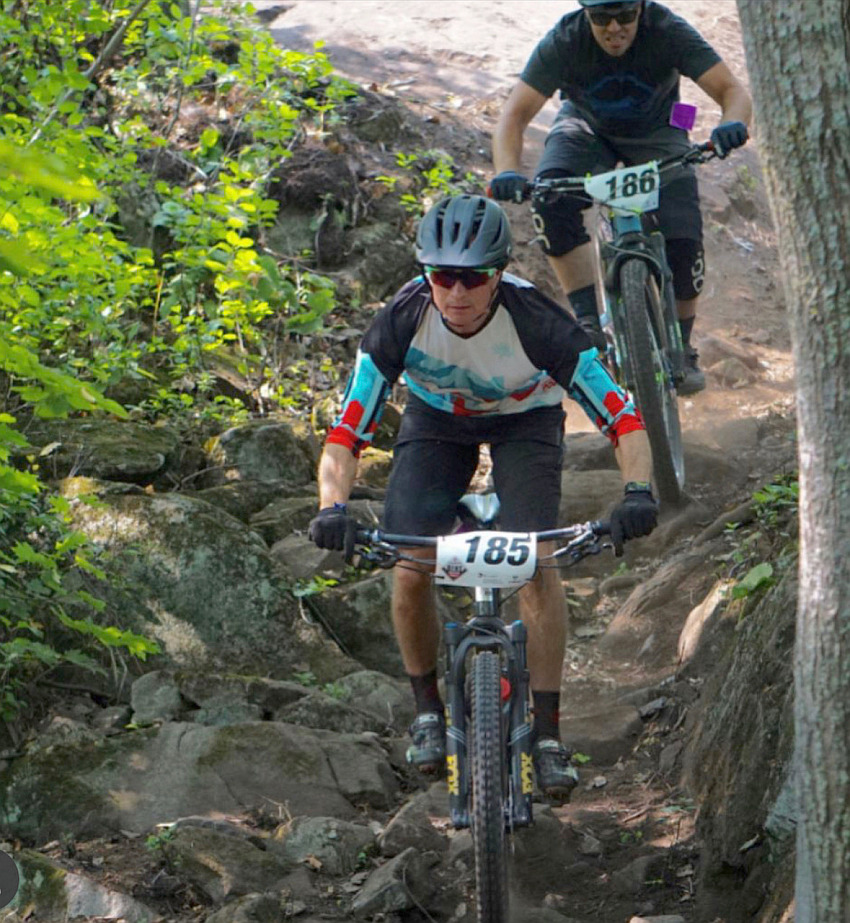 The multi day event will feature enduros, downhills, cross-country races, casual rides, and new this year, a chainless downhill event on Friday night. Vendor village will have plenty of activities spread about with product demos, vendors, family-fun bike events, kids' bike courses and races, food and beverage options, music, silent auction, raffle and an amazing award ceremony.
Englewood Farms UCI Junior Event/WORS Opener
Wisconsin Off-Road Series (WORS) kicks off its series with Englewood Grass Farm hosting a full weekend of racing in 2021. Saturday features a new addition to the USA Cycling Pro XCT series and a UCI Junior race. Sunday will be the first WORS race of the year with USAC cycling points available. This will be a great opportunity for Midwestern Pro and Junior Cat 1 racers to showcase their talents against the fastest racers from across the continent on their home turf and a great spectating opportunity for the WORS community.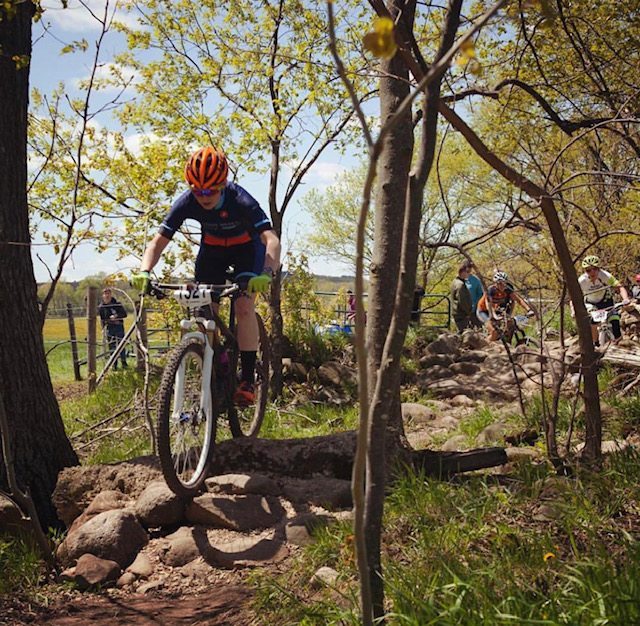 New technical features have been added to the Englewood trails to create a course that is enjoyable for spectators and racers alike.
Keep the wheels moving!
About the author...

Jay Richards maintains a very active lifestyle. He somehow finds time between managing a full-time resort (Maplelag) and bringing up a family of four boys with his wife Jonell, to compete in both mountain bike and a few cross-country ski races. Jay rides for Maplelag Resort, manages the Maplelag mountain bike team and enters his 31st year of racing and promoting mountain bike races.

Have an event or mountain bike related information to share from the Midwest? Feel free to contact Jay at