Midwest MTB Report
Summer-like weather in place! The flora is starting to explode, making it a special time on the trails as everything is greening up nicely with some type of wildflowers along the favorite trails. Be sure to stop and smell them! This week's report highlights the Pro XCT race at Englewood Farms, which also served as race #1 in the Wisconsin series (WORS). Also—a new trail app for Midwest riders, group rides, Redhead's grand opening, a couple other related items to note, and a look ahead.
Englewood Open Pro XCT
Fast racing on a short course with plenty of features highlighted the scene at the Englewood Grass Farms which was host to the first race in the Wisconsin Off Road Series and also the Pro XCT Class 2 UCI event. Some of the top racers in the country battled it out with exciting finishes in the pro races which were held on Saturday. Sunday featured the amateur races.
Alexis Skarda took top honors in the Pro women's race with a time of 1:23:40. Lauren Ackman and Paige Edwards battled it out for the second spot with Ackman taking silver. Natalie Quinn and Gabrielle Richardson rounded out the top five.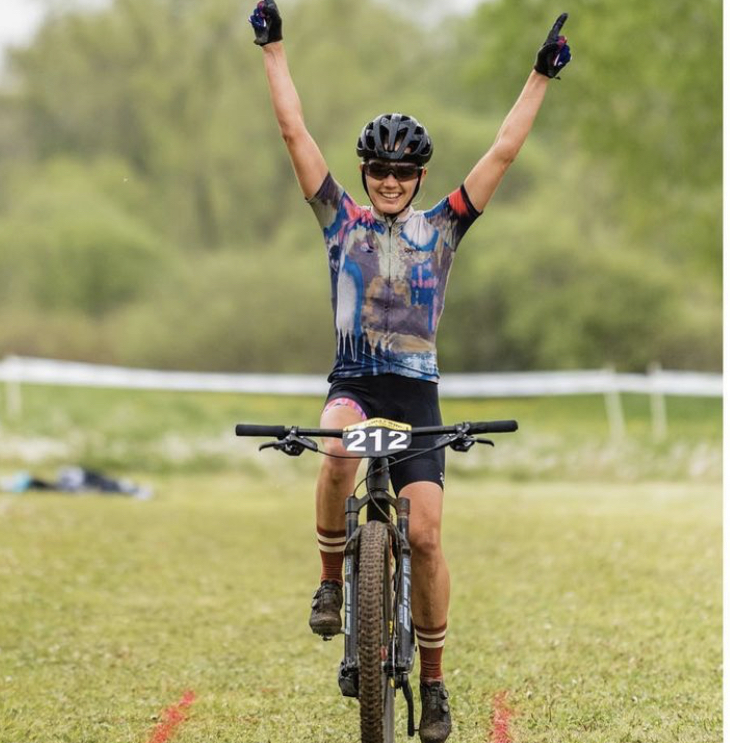 Skarda reports:
"Fun times in Englewood, Wisconsin. Nice to mix it up and race somewhere completely different and leave with another Pro XCT win! This course was fast and hard with not a lot of climbing and no chances to recover. Lauren rode a great race for a solid second place! The best part of the trip was having some Wisconsin family there cheering that I haven't seen in YEARS. Thank you for taking the time to come out!"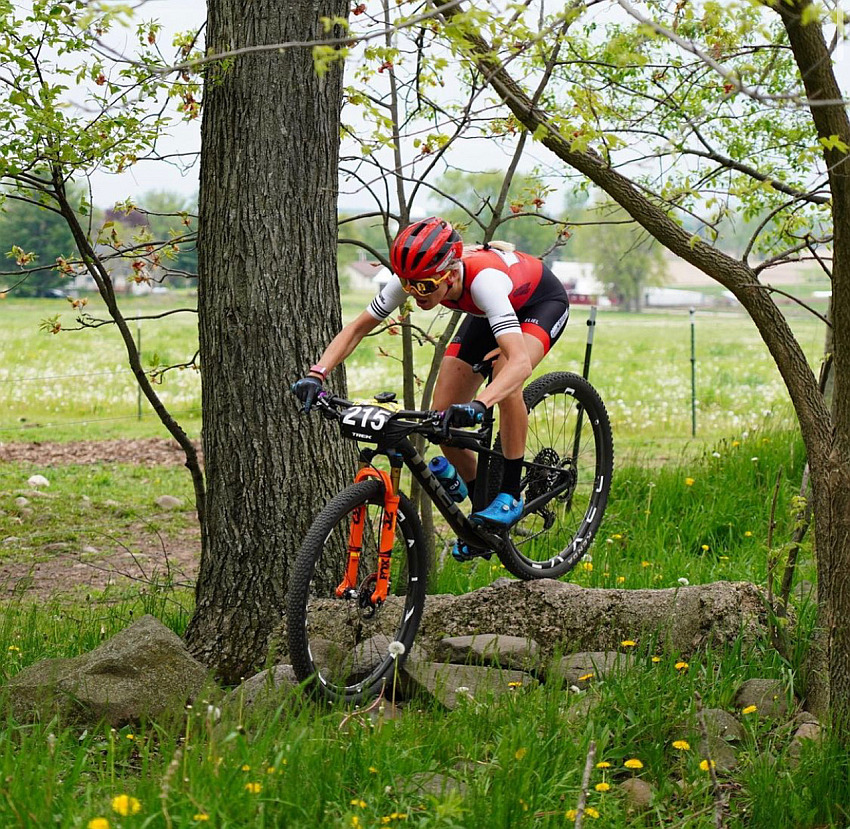 The men's race saw a crazy finish for the top five with all riders within 5 seconds of each other. Taking the top step was Tobin Ortenbald who edged out Carson Beckett, Luke Vrouvenwelder, Gerowill Perez, and flashy rider Bjorn Riley. 7th place finisher and Wisconsin rider Caleb Swartz reports:
"Open Pro XCT was an absolute heater! Such a blast to be back at the WORS scene and have fast folks from all over the country come race in my "back yard." I finished up in 7th place at the back of the lead group. I spent a lot of time dangling and probably should have played my cards better... but still great to be in the action and throwing down with friends and teammates! Huge thanks to my team for the support and to the Agnew family for bringing UCI mountain biking back to Wisconsin."
Group Rides for Marginalized Genders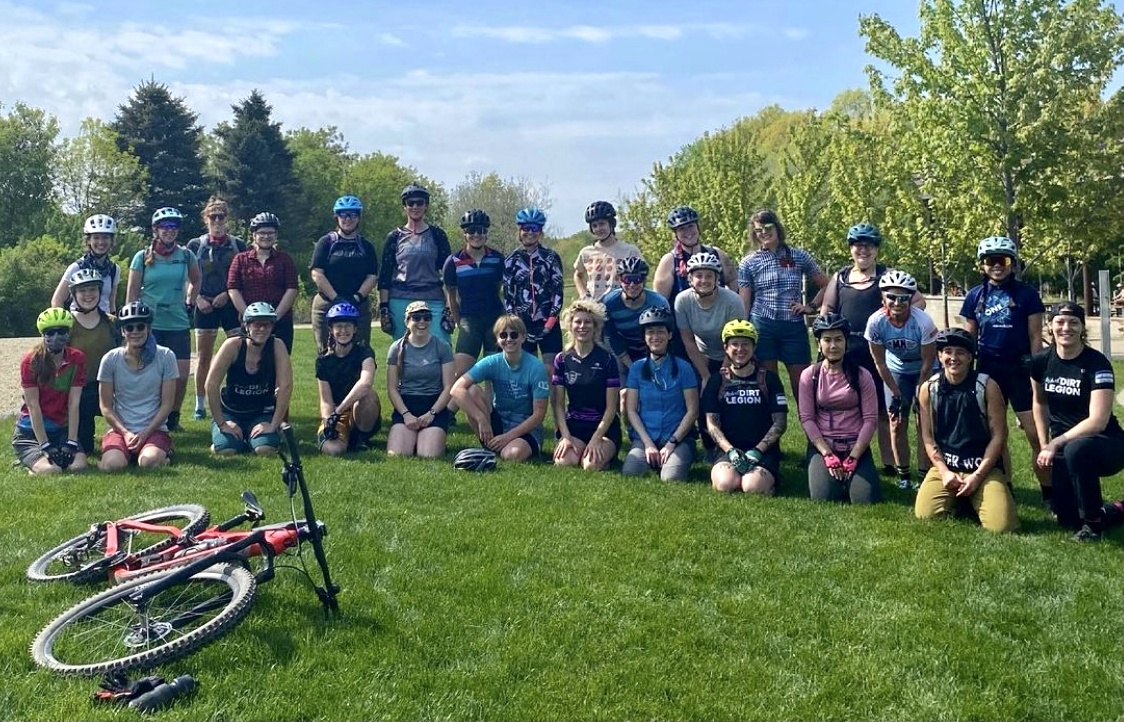 Midwest Dirt Legion has started group rides in an effort to build a better Mountain Bike Community for Marginalized Genders. The rides are put on in partnership with Behind Bars Bicycle Shop. Between now and September, the collaboration will lead monthly group rides all over the Twin Cities. June's location is still a mystery, but July will be at Murphy-Hanrehan. Stay tuned for details! Rides are open to anyone except cis-men.
New Trail App TrailBot
TrailForks is pretty much the go-to for most mountain bikers for trails and reports, but a local App creator, TrailBot.com is hoping to find a niche for trail conditions in Minnesota. It has official reports for 40+ trail systems around MN including MORC, COGGS, GRIMBA, Cuyuna, and more. Since launching about 6 weeks ago, it has grown to over 3,300 users receiving updates.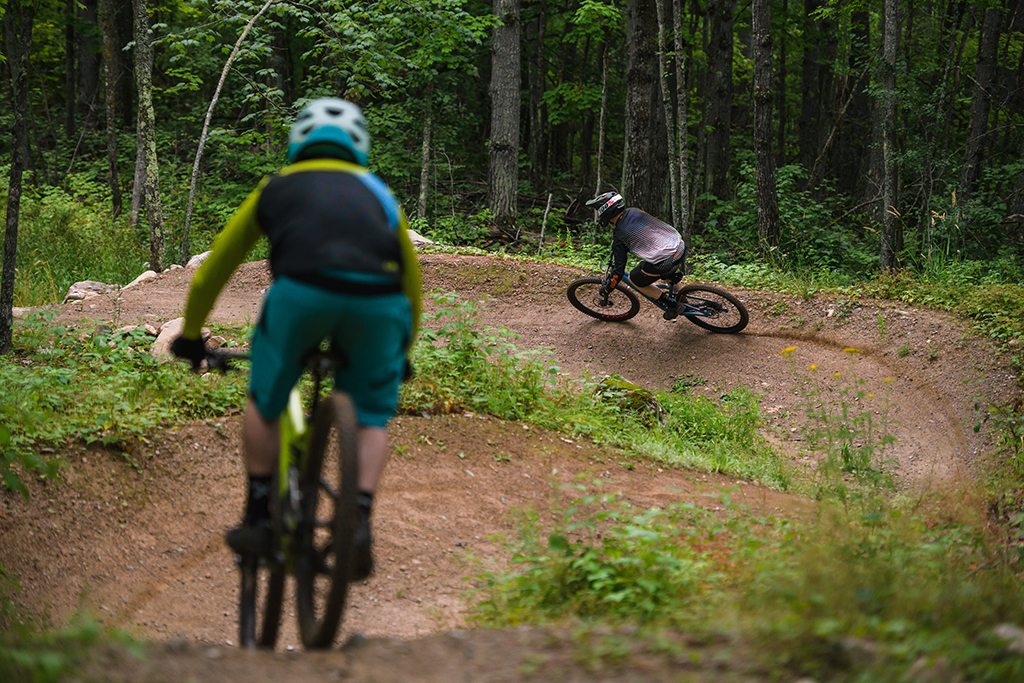 Redhead Grand Opening
Probably one of the coolest new trails we rode last summer was at Redhead just outside the mining town of Chisholm, MN. Incredible views, trails laced with character carved from the walls of a old mining pit, and really a riding experience unlike anything in the Midwest. The trail system is now up to 25 miles with options for all ability levels upon completion of 10 miles of new trail.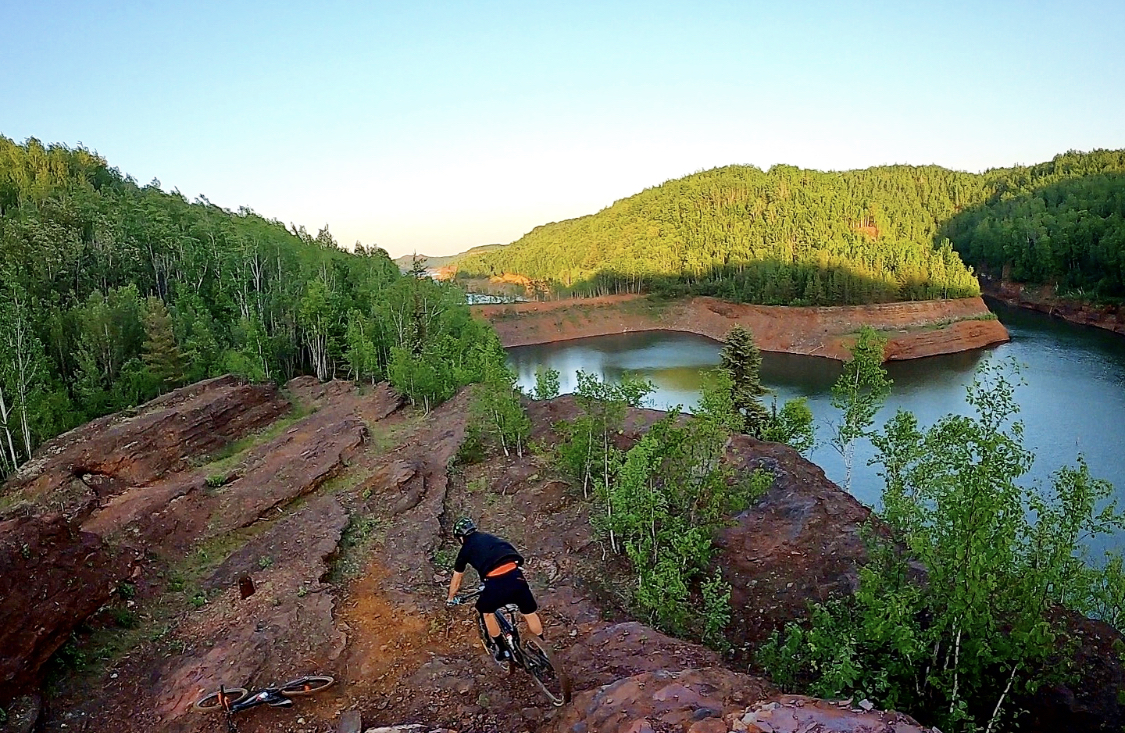 The Redhead Mountain Bike trails in Chisholm will have a grand opening event June 25-26 with vendors, a ticketed concert, food, great riding, and more. Save the date for this weekend of fun and watch for more details. Oh, and you don't have to ride to enjoy these trails. Hikers welcome!
Related: Soldier Hollow Bike Park Rises From the Ashes After Wildfires, Celebrates Grand Opening
Looking Ahead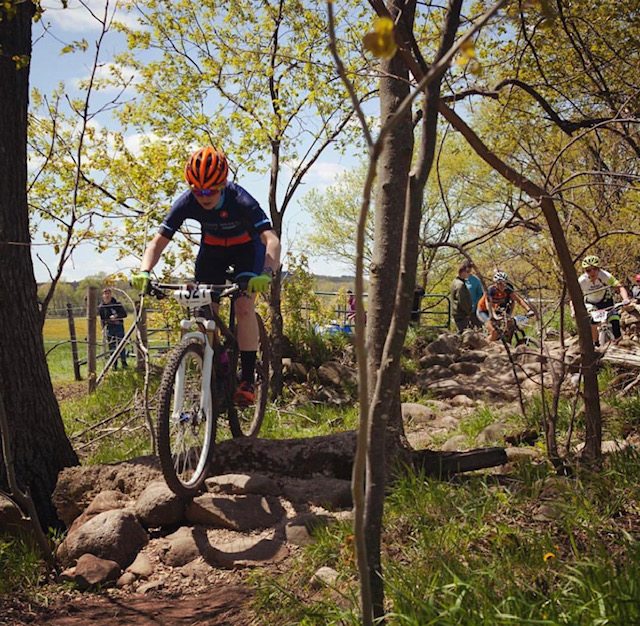 Minnesota Mountain Bike Series heads to the Rochester area for a racing throw down at the new Gamehaven trails. The race is held at the Gamehaven Scout Reservation—a beautiful 265 acre camp, and the Gamehaven Sports and Activities Park—Rochester's newest 460 acre regional park with a 42 acre lake. Gamehaven has been a popular site for Minnesota High School races the past 4 years. Trails are built and maintained by volunteer members of the Rochester Active Sports Club. New trails are being added each year.
Note: Registration closes Thursday night, May 20th!
Keep the wheels moving!
About the author...

Jay Richards maintains a very active lifestyle. He somehow finds time between managing a full-time resort (Maplelag) and bringing up a family of four boys with his wife Jonell, to compete in both mountain bike and a few cross-country ski races. Jay rides for Maplelag Resort, manages the Maplelag mountain bike team and enters his 31st year of racing and promoting mountain bike races.

Have an event or mountain bike related information to share from the Midwest? Feel free to contact Jay at