Midwest MTB Report
With most trail systems closing at the first drops of rain, most riders are not accustomed to racing in greasy conditions. Such was the case in race #2 in the Minnesota Mountain Bike Series as John Wessling provides a recap. Also highlighted in this week's report is information on "Ride The Range", details on IMBA's Trail Accelerator grant, the impact of mountain biking on nature, and a look ahead to the Wisconsin Mountain Bike Endurance Series.
Minnesota Mountain Bike Series #2: Gamehaven
Muddy conditions caught many riders off guard in the second race of the Minnesota Mountain Bike Series as Gamehaven Sports Reserve pulled off the race despite rain that made for extra challenging conditions. Even though many riders opted out of racing, Minnesota native John Wessling, in town for business, made the trek from Minneapolis to compete on the modified course. John provides a recap:
"I made a trip out to Minnesota to check out the finishing touches my motocross athletes were doing before their season starts next weekend. It just so happens they're based out of Rochester for the summer and the Gamehaven race was the same weekend! What a score for me."
"I haven't raced a non-Maplelag Minnesota race in a few years and I was excited to race a course I've never done before. My good friend Peter Donars and I made the trek down from the cities and it poured rain for most of the 90 minute drive. Never a fun drive when your bike is on a bike rack... Once we got to the venue it had stopped raining and the humidity was at an all-time high. Now that I've lived on the west coast for over five years, the humidity seems to feel worse every time I'm anywhere east of Colorado."
As I watched previous racers push their muddy bikes off the course I wasn't completely confident I made the right decision to race. Some of the bikes were so full of mud the pedals wouldn't even spin. I warmed up with Minnesota high school mountain bike legend, Sam Elson, and we were both a bit nervous on how muddy it was going to be."
"As the whistle blew, I found myself with the front group of the Elite Men's race heading down the first downhill. It was some of the slimiest peanut butter mud I've ever ridden on. There was no chance I could keep both feet on the pedals and go down it, but as we turned into the grassy uphill the mud turned to water and I was off the front pedaling my now 30-35lb XC mountain bike (It started around 23lbs ;) ). The course seemed to flow really well and the trails were in fairly good shape for how bad the first downhill was. The longest, steepest climb was one of the only sections we had to get off our bikes. I didn't realize everyone else was riding the entire climb until my fourth and final lap when a Comp racer cleaned it no problem! I gave them major props as I could hardly get my weight in the right spot to get traction in the mud. Every lap the mud turned to tacky dirt and it got easier and easier to ride. For me the course was the best possible conditions for my skill set. Physically I felt great and with the muddy conditions I was able to get an almost three minute gap on second place at the finish. It was my first MN mountain bike Elite series race win and something I didn't think would ever happen due to the depth of racers in Minnesota."
"For the amount of rain Rochester got the week of the race, the MN Series did a great job altering the course and running a safe and fun layout. The muddy Gamehaven trails made for a fun race and an extra layer of technicality all riders needed to finish. This is most likely my first and last Minnesota race of the year, but I hope to be back next year at some point!"
Note: As of writing, results were not posted and we were not able to provide insight to the women's race.
Ride The Range
The recently constructed trails of the Iron Range now have their own website to promote the trail systems of Cuyuna, Tioga, RedHead, and Giants Ridge which presents 112 miles of singletrack.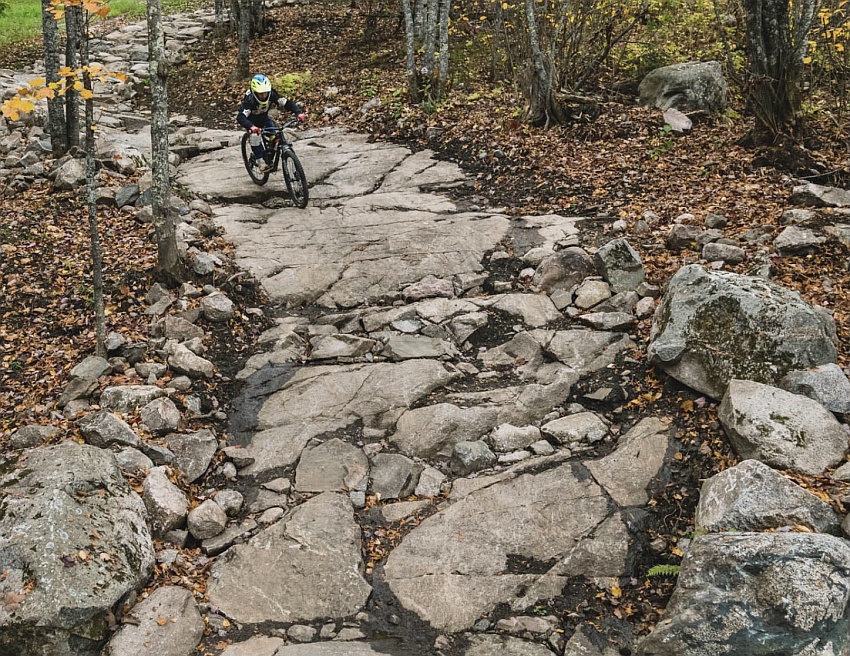 "Ride The Range is a partnership between Cuyuna, Giants Ridge, Redhead and Tioga trails on Minnesota's Iron Range. We're here to bring you the best mountain biking the Upper Midwest has to offer. Our unique mining history has left us with a blank canvas of red dirt mountains and hundreds of crystal clear blue lakes. We've created endless miles of single track and flow trail that will impress the most seasoned riders. It doesn't matter if you're just getting into mountain biking or looking for epic downhill runs with chair lift access, we have it all. So load up the bikes and hit the road, we look forward to seeing you soon."
Related: It's like the Range looks Cool!
IMBA Trail Accelerator Grants
IMBA recently announced the next round of grants available to communities and trail systems looking to build new and expand existing trail. Projects that serve mountain bikers as the primary users, though multi-purpose human-powered trail uses are viable, and projects that promote community development, volunteer recruitment, new rider development, youth riding, and engaging marginalized community members are prioritized.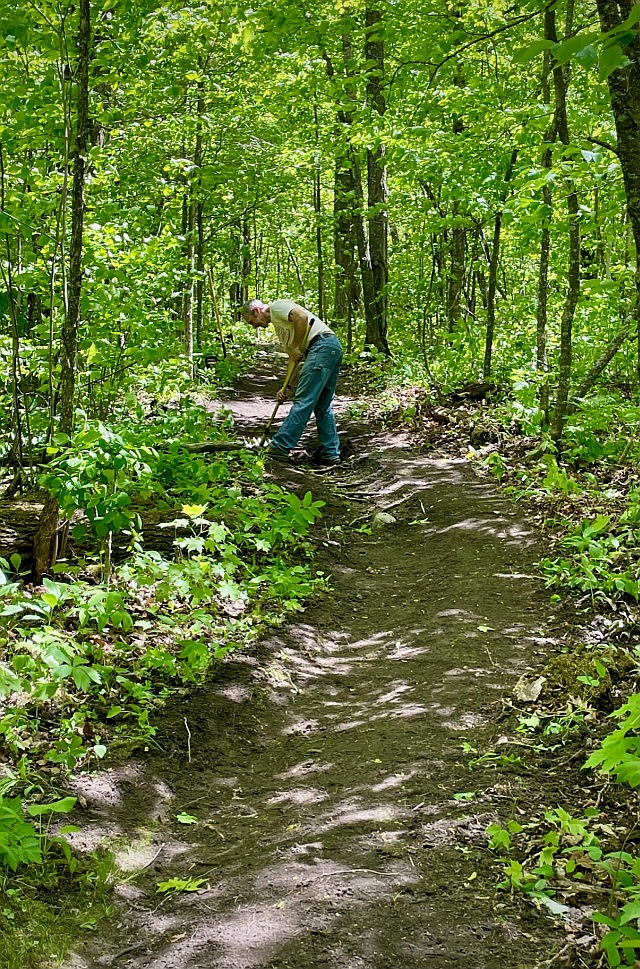 Also, higher preference will be given to projects that demonstrate a focus on diversity, equity, and inclusion. However, private organizations including ski resorts, HOAs, or property developers are not eligible to apply (including private landowners).
Mountain Biking Impact on Nature
The explosion of new trails throughout the country has been welcomed by mountain bikers alike. However, there hasn't been much study on the impact that all of these trails have on the environment and wildlife. Although singletrack doesn't have an impact like a new road, many trails are now entering areas that were previously untouched by humankind.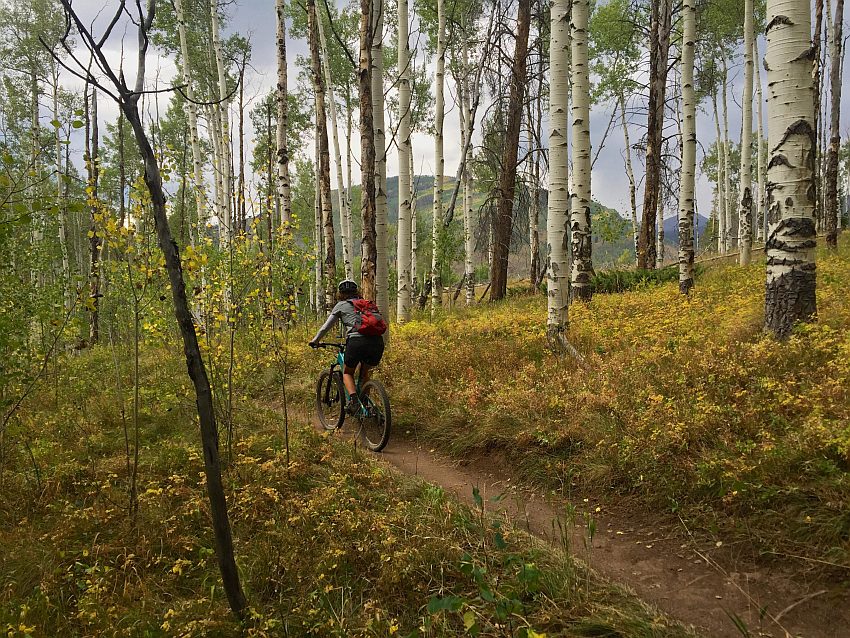 Ernest Saeger, the executive director of the Vail Valley Mountain Trails Alliance (VVMTA) states: "I would argue that if we don't smartly plan for sustainable trail building and trail use to mitigate impacts on wildlife, then it will be a 'biological desert.' Because doing nothing to plan for the current increase in recreation and only increasing numbers is the absolute worst thing we can do." Saeger is featured in an interesting article recently published on Singletracks.com.
Looking Ahead
The Wisconsin Endurance Mountain Bike Series is back after a pandemic break presenting five races on more old school classic type races. The series kicks off on June 5th in Deerbrook, WI at the newly constructed trails at the Jack Lake campground.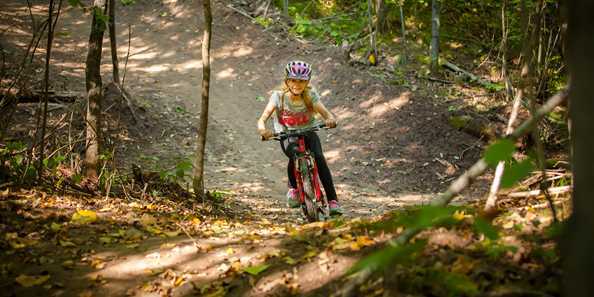 The Wisconsin Endurance Mountain Bike Series is a 12 hour, morning to evening, and six hour, afternoon to evening, bike relay event. Teams consist of two to four riders. The classes are male, female and open. Solo events are also available for male, female and singlespeed. There is also a three hour solo event, which starts in the afternoon. Funds raised at these event are used to develop new trails and/or maintain the trails already in use. Each race in the series is an individually organized race offering its own unique experience such as a 100 mile format and an all-night, 12 hour race.
Keep the wheels moving!
About the author...

Jay Richards maintains a very active lifestyle. He somehow finds time between managing a full-time resort (Maplelag) and bringing up a family of four boys with his wife Jonell, to compete in both mountain bike and a few cross-country ski races. Jay rides for Maplelag Resort, manages the Maplelag mountain bike team and enters his 31st year of racing and promoting mountain bike races.

Have an event or mountain bike related information to share from the Midwest? Feel free to contact Jay at