Midwest MTB Report
An early heat wave is in place making for an extra challenge when riding and racing. This week's report includes recaps from the first big point to point race of the season, the Borah EPIC, and the Minnesota Mountain Bike Series race #3 at Detroit Mountain: the Detroit Mountain Shakedown. Also included are a couple mountain bike related items, and a look ahead as we move closer to the longest day of the year.
Borah EPIC
The Borah EPIC takes place on the CAMBA trails in Northwest Wisconsin. The course features mostly demanding singletrack that, combined with the heat, makes for one of the more challenging mountain bike races in the Midwest. This year a gravel event was added for those opting out of the singletrack. With the race postponed last year due to the pandemic, the top Midwest riders were keen to race, with many setting sights on a top result. One of those riders was 7th place finisher in the full EPIC, Josh Bauer, who had sights on a top three finish. Josh recaps the race in an Instagram post:
"I had a really great start, third going into the singletrack, and rode away with two other riders on the Bear National Team. They eventually gapped me and I rode for about a half hour solo. I came up to a junction with no arrows and found myself in the middle of the Birkie Trail with no idea which way to go; I must have missed a turn in the singletrack (course markers were hard to spot, especially while riding singletrack). I rode around for a while and managed to see some cars off in the distance. Thankfully I wasn't too far off and headed back on the right course. I saw a group of five chasing me down on the Birkie so I let up a bit so I could work with them and try to save myself, but I found myself pulling the train through most of the singletrack. We hit Seeley Pass and someone came around me on a Jeep trail climb and blew the entire group up. I followed but pretty much hit a limit as we were heading to high point. Then I had a notorious bosh heat exertion blow up and I was then passed by 5 riders in a matter of a few minutes and was stuck pedaling squares all the way to the top of High Point. I then rode alone for the next 45 minutes trying to recover and make back time. We hit dirt candy, which was a ripping, fun descent. I knew my race was coming into the last few miles and I hit it hard on Esker Trail. I was able to catch back up to Casey Hildebrandt but wasn't able to wrangle any others in. Finishing 7th and quite a bit back from the top two who dunked on everyone, respectfully."
"I was pretty boxed all of the race, not really feeling myself, but damn I had so much fun. It's really humbling to do a race like this again and relearn what you learned 6 years ago!"
Wisconsin riders dominated the front with Daxton Mock taking the win in convincing fashion, followed by Pavel Nelson and Logan Schlough.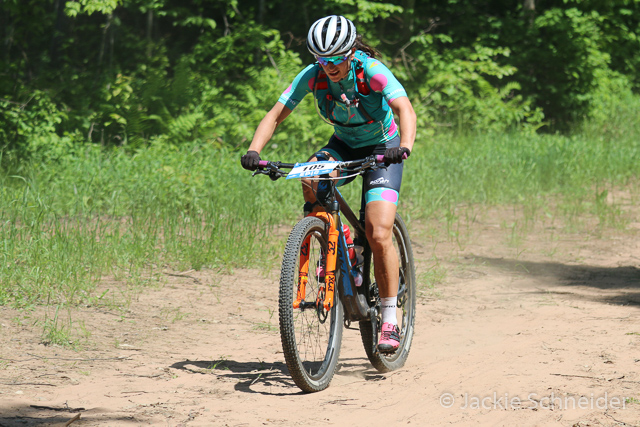 The women's race was dominated by Courtnay McFadden from Bellingham, WA, who won in convincing fashion in a time of 3:08:25, just over 15 minutes ahead of second place finisher Elania Griffiths, and almost 20 minutes to third place finisher Kenzie Statz. McFadden posted:
"My second race back since COVID was the toastiest of toasty races. Last time I did the Borah EPIC it rained and this time temps soared to the lower 90's. Quite drastic temps!"
"With all the years of racing hot September CX races I've learned how to literally keep my cool and I had a great time twisting through the trails from Hayward, WI to Cable. Pace yourself, keep the goosebumps away, and in that last hour you'll pass all the people who overheated."
Titles in the half EPIC went to John Kubiak and Lyllie Sonnemann. Long gravel champions were Luke Beirl and Sabine Furlong, while short gravel winners were Kim Neitzel and Rob Weum.
Photos
Minnesota Mountain Bike Series Race #3: Detroit Mountain Shakedown
A smaller but tough field toed the line for race #3 in the Minnesota Mountain Bike Series, racing on the fast and flowy trails of Detroit Mountain which saw temps in the 90's and dry and dusty conditions. Local star Ben Olson took his first ever Elite win, edging out veteran Tim Norrie and third place finisher Mark Ruehle.
Junior rider Franzika Rinkleff took the win in the Elite women's race, followed by 60-years-young Constance Sjoquist and Gabrielle Mazion.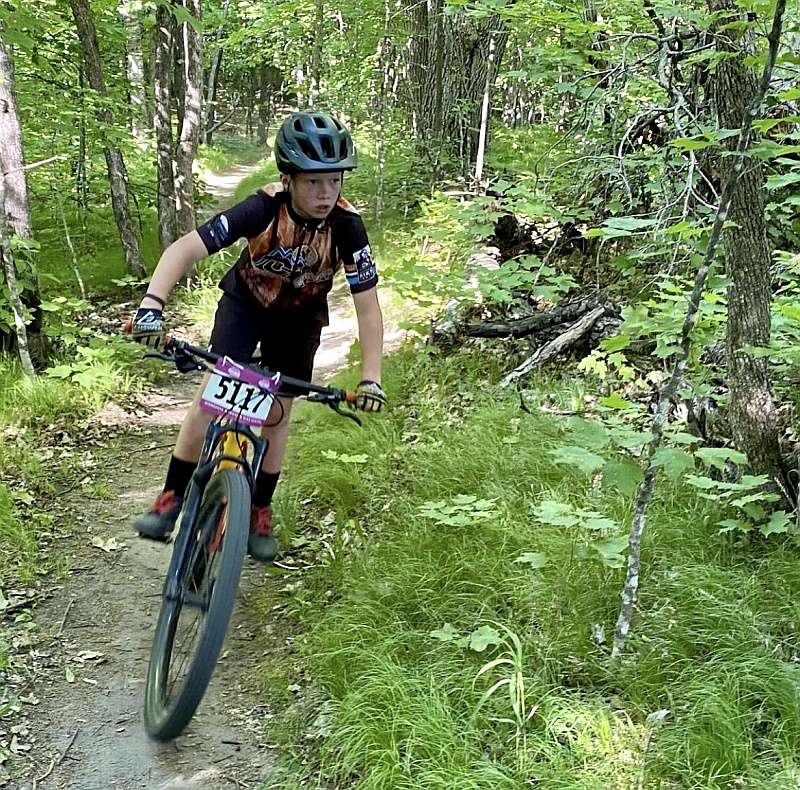 Pelican Rapids native John Peter didn't win any race or category in the Shakedown but to him it was a victory getting to the race and finishing after dealing with a disorder the past few month. John shares his journey and process to race day:
"Mental Health Awareness month may be done but that doesn't mean I'll stop sharing. Since being diagnosed with Bipolar Disorder in December, the question I'm asked every time by my doctors and counselor is 'how do you know the treatment is working?'. The list is ever-growing and evolving but there IS daily proof that treatment (meds, counseling and CBT) is in-fact working. Yesterday was my latest answer to the question. If you know me at all, you know that lining up for a race isn't out of the ordinary, but last September when I first started to get help, my body and mind were so wrecked I didn't think I'd ever be able to exercise again, (seriously) let alone race. But my doctor, Sarah Winter, had me start by taking small walks (Oct-Dec), and then put me on a beginner couch to 5k walk/jog plan in January. She finally transitioned me to bike stuff in March. In the past six weeks, I have finally been able to bike and even run regularly, recover and not feel like I have to do hours and hours of exercise every day to enjoy the benefits."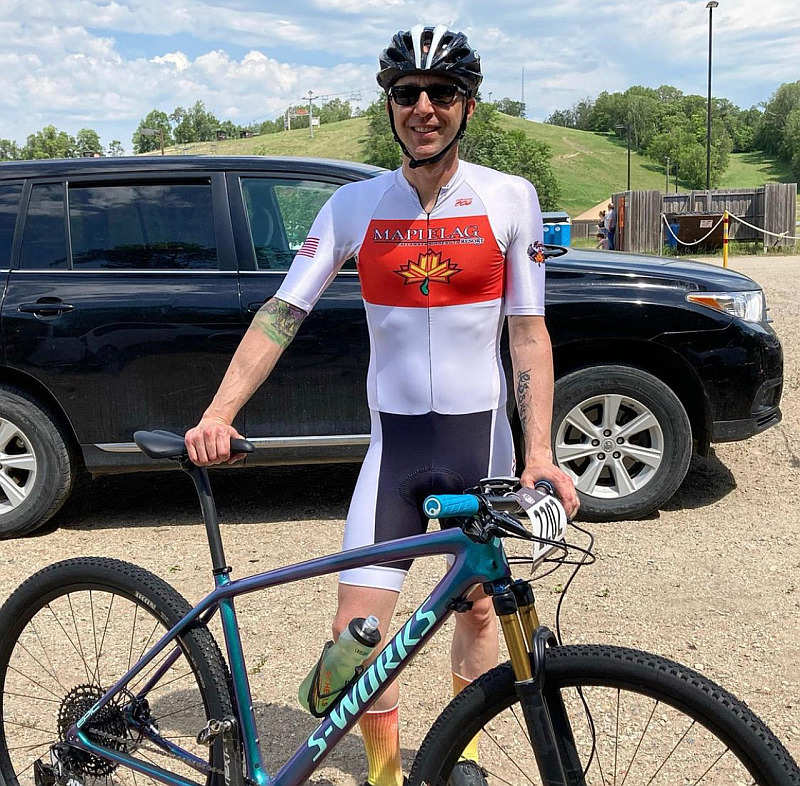 "Getting to race yesterday wasn't the end, it was just a singular day on a forward moving path that is far more balanced than ever. It was so fun to just be out there, enjoy the feeling of racing hard, and getting to see some friends I have missed seeing. And today it was great to wake up feeling good too."
"If you are struggling with Mental Health, please reach out to those around you, you aren't alone, the struggle is very real. And if you see those around you struggling, don't be afraid to help them find the right help. Work with your doctor to get you the proper assistance you need. They really do want to see you succeed!"
Related: John is a soccer coach at Pelican Rapids and the community is featured on a YouTube series "We Are From Pelican".
Strava Ride of the Week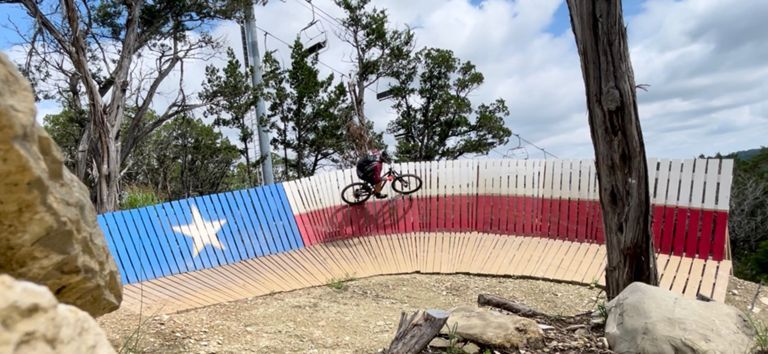 This week's Strava ride of the week comes from Duke Silver who has ridden all over the country as part of being on the road for his work. He logged some rides in the Midwest that caught my attention, but I pulled out this ride because of the wooden feature painted with the flag of Texas! The ride was on the trails at Spider Mountain last week.
Looking Ahead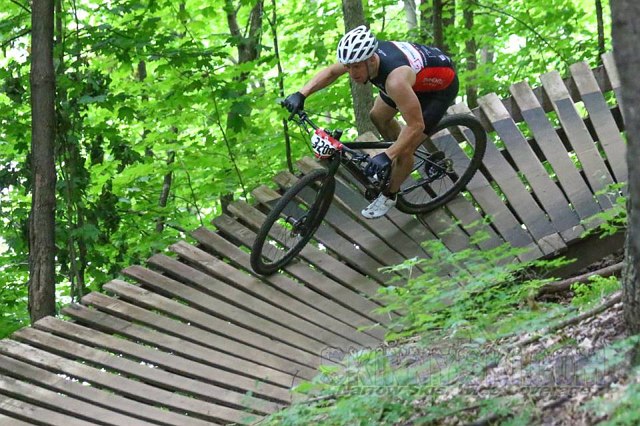 After back-to-back races in the Minnesota Series, racers head back south, across the border to the popular trails at Whitetail Ridge in River Falls, WI. The Whitetail Ridge course will again challenge every type of rider. With a great mix of fast-flowing singletrack, roots and rocks, fast downhill sections, wide open fields, leg scorching climbs and our own signature elevated wooden berm. Whitetail Ridge is fast-becoming a Twin Cities favorite for riders looking for an ever-evolving challenge. Each race course is tailored to meet the ability level of racers, yet pose a challenge to keep things interesting. Whether it's a leg-churning climb or fun flowing downhill you crave, the trails at Whitetail Ridge will serve up something for everyone.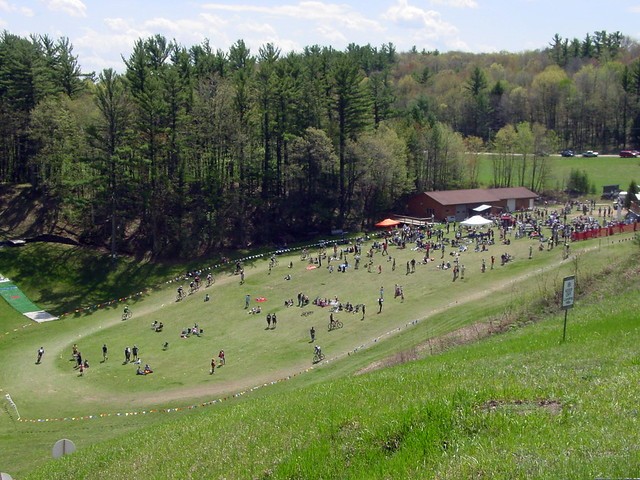 Wisconsin resumes its series, heading to Iola for racing at this longtime venue that is unique in that it features a ski jump at the start. The Iola Bump and Jump race course evolves a little each year based on racer input, rider and spectator safety, and the condition of individual sections of the track. However, the overall character that makes this course a favorite of many remains constant. The start loop that takes racers up and around the back side of Iola's 40 & 60 meter ski jumps and then drops back down past the lodge into the jump bowl may be the best lead-out in all of WORS. In addition, several minor singletrack modifications have been made to improve the racing experience for all.
Keep the wheels moving!
About the author...

Jay Richards maintains a very active lifestyle. He somehow finds time between managing a full-time resort (Maplelag) and bringing up a family of four boys with his wife Jonell, to compete in both mountain bike and a few cross-country ski races. Jay rides for Maplelag Resort, manages the Maplelag mountain bike team and enters his 31st year of racing and promoting mountain bike races.

Have an event or mountain bike related information to share from the Midwest? Feel free to contact Jay at