Midwest MTB Report
Even though the Midwest MTB Report has been on hiatus, the mountain bike season is in full swing with races, events, and more new trail opening up which has been fun to check out. It has been a great summer of riding so far with generally drier than usual conditions. This week's report includes a few recaps, new trail review and highlights, the US Olympic team being named, and upcoming events capping off the report.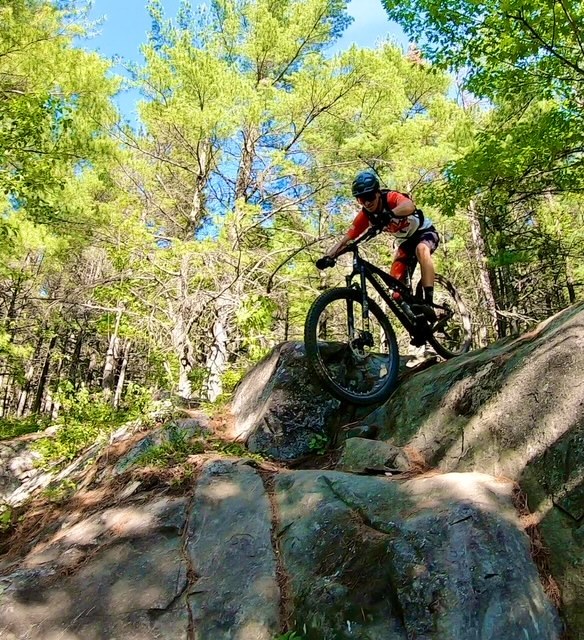 Lutsen 99er and Chequamegon 100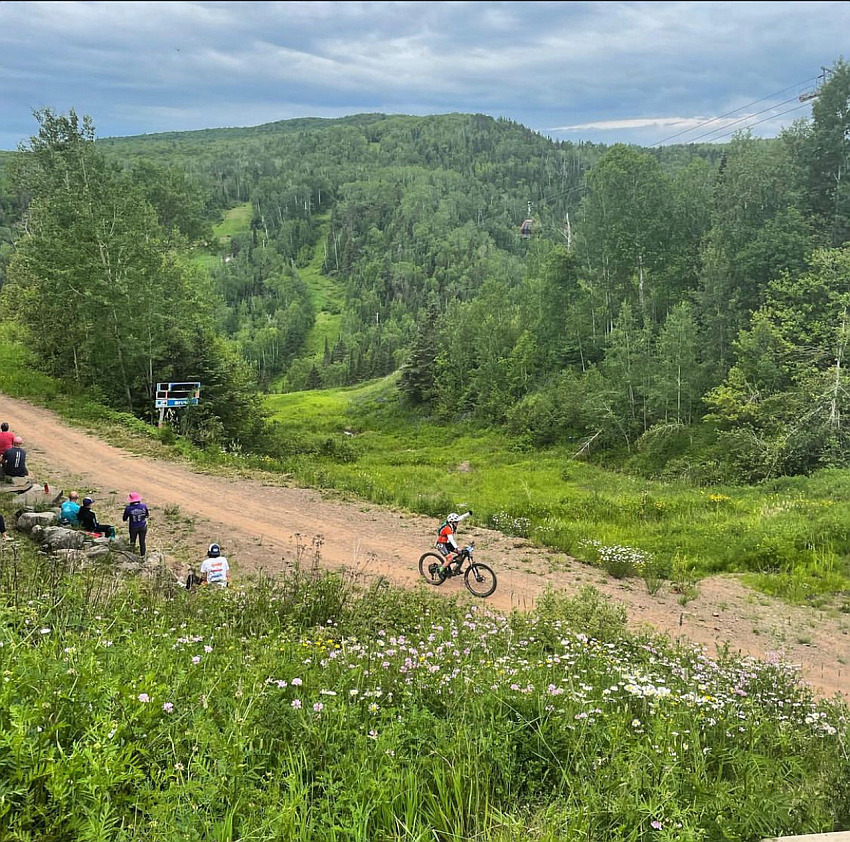 There were some big endurance events taking place last month, including the Lutsen 99er and the Chequamegon 100 to name a few. Both of these events always generate some good stories due to the duration and dynamics of the courses. We selected a couple recaps from both:
The overall female winner in the Lutsen 99er, Rayln Nuss, racing for Steve Tilford Foundation Racing, provides a quick recap: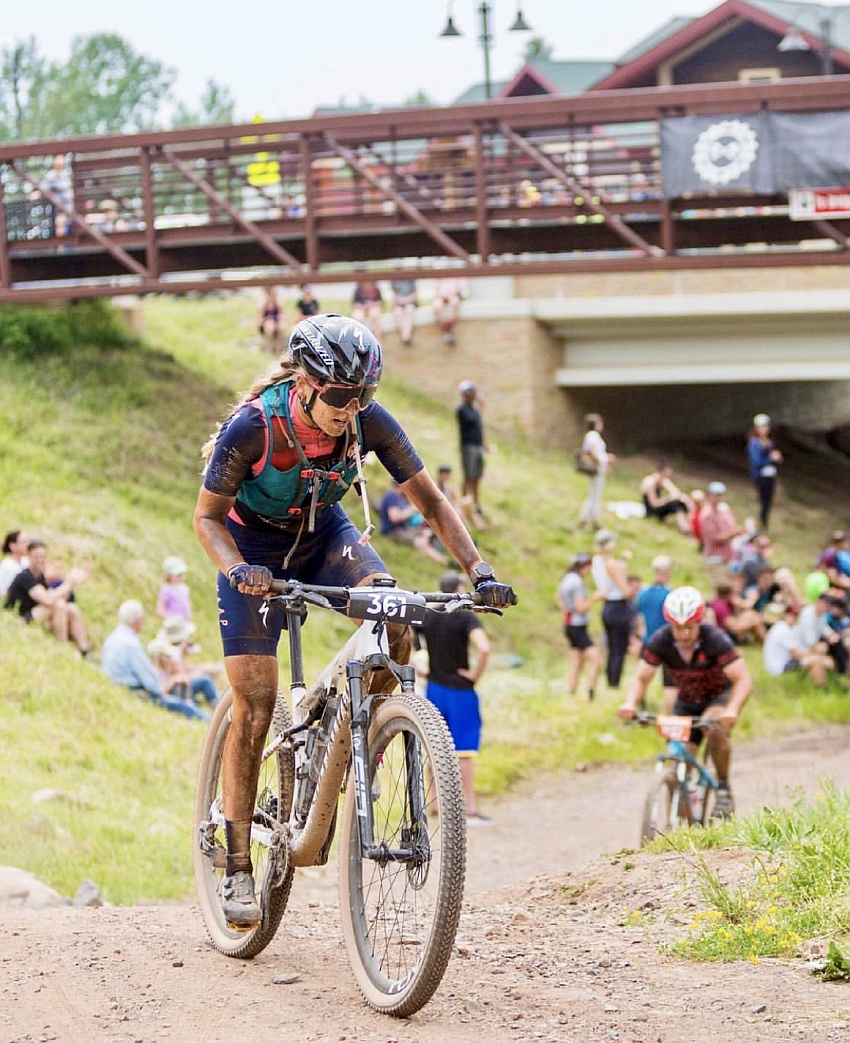 "Why hasn't anyone told me how gorgeous the riding is up in Northern Minnesota?! 102 miles weaving between cedar & pine tree-lined snowmobile double track and pristine gravel roads was a legitimate treat. Mix in a single track push to the finish with a ~18% grade climb. Lutsen 99er well done!"
"Naturally, Tilford has won this event and hearing all of the Steve stories in the expo was the cherry on top. - I am honored to take a win under his name alongside my teammate, Stephen Hyde!"
From the Chequamagon 100, Mason Bacso shares his report below:
"Chequamagon 100 - First race in over a year and a half!! Crazy to think about that. And it sure felt weird at times pinning my number on and lining up. Turned out to be a doozy of a day. Eleanor and I decided to give the race a go two days before as we would be in the area. I wanted every mile for my dollar I guess and did the 100 mile race. Arrived bright and early and got food and water packed. We lined up and it was go time. The start was a cluster. We entered the single track about 50 yards from the start. I was stuck for about 12 miles trying to stay relaxed and calm. I didn't mind the pace and knew it was gonna be a long day, but struggled with the inability to crank the descents. They finally let some of us by and I quickly put it into gear. Was fun chasing and revving the engine a bit. Caught up to the leader and him and I worked together on the gravel section."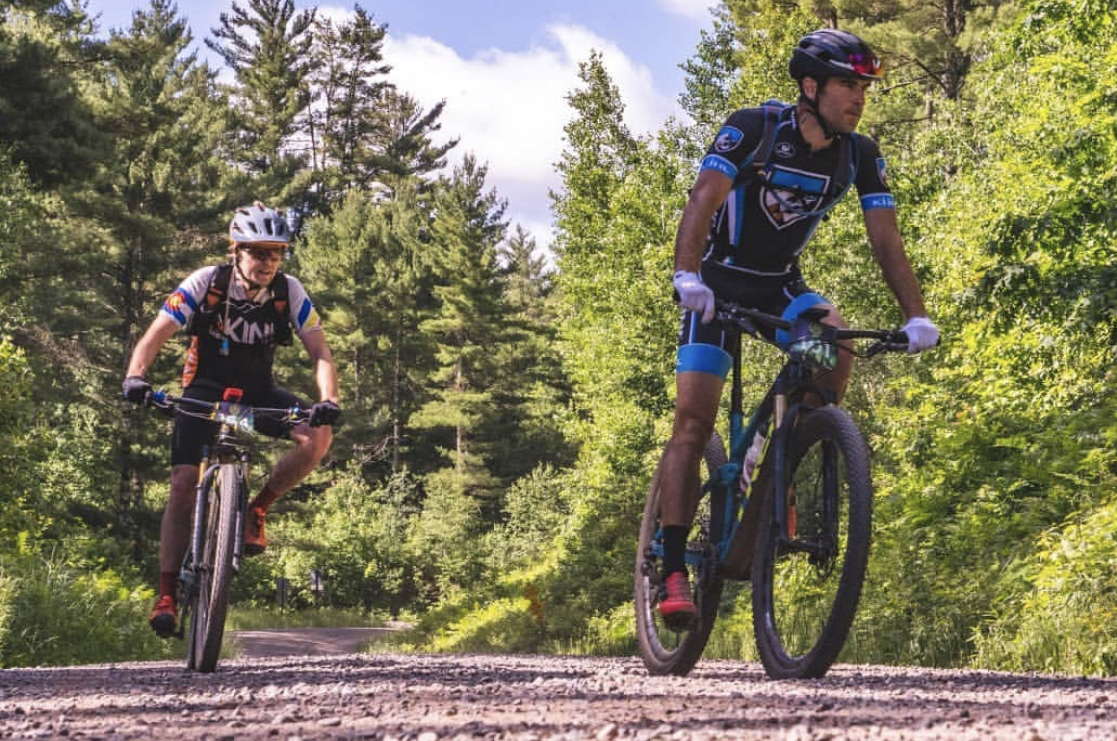 "We entered into the single track and the two of us were cruising at a good click until I was greeted with a loud "SSHHH" around mile 42. Flat tire! Pull over and it is a large gash. I try a regular tire plug, no go. Large tire plug, no go. So I throw a tube in with gu packet and tire plug covering the hole. Maybe it will work I guess. I start moving again and riding smooth and consistent. Get to mile 65 aid station in 3rd place. Eleanor helps fill water and I leave pretty quickly ready for my finish beer. I ride the rest of the single track and have about 10 miles of gravel left when I feel my rear end soften. Another flat! I have no other tube or patch kit. I was able to take a piece of electrical tape and cover the hole. Pumped it back up and was rolling again. Well...for a mile. In which case the tire would go flat again and I would need to pump it back up again. This continued for the last 10 miles. Ride a mile, bring out the hand pump. I was quite frustrated, but made it to the finish line. 10th place with 1.5 hours spent fixing and or pumping up my tire. Had other plans for that time, but I guess that is how it goes sometimes. Otherwise great weather and trails! Congrats to all racers and it was fun to be back toeing the line!"
Split Rock Wilds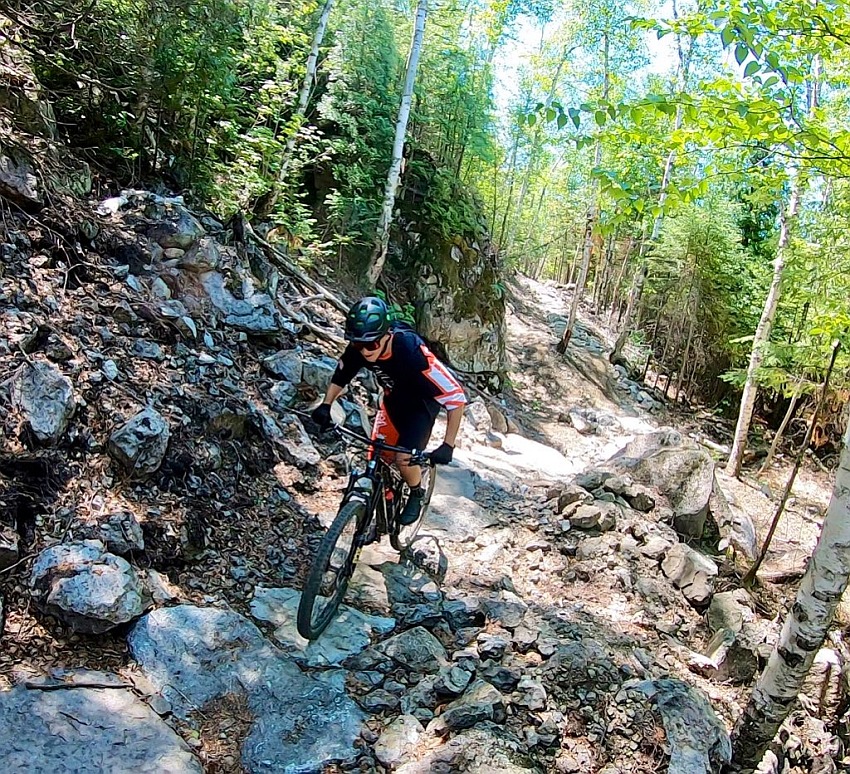 "Don't forget your rock and roll pants if you're coming to this party" was the Strava title for Jesse Rients who has been one of the few riders who has ridden the new Split Rocks Wilds trail along the North Shore of Minnesota. My son Jake and I had a chance to check out this new trail last month and, like many others, were blown away by the amount of rocks placed to create one of the most unique slow tech cross country trails in the Midwest I have ridden on in 31 years of mountain biking.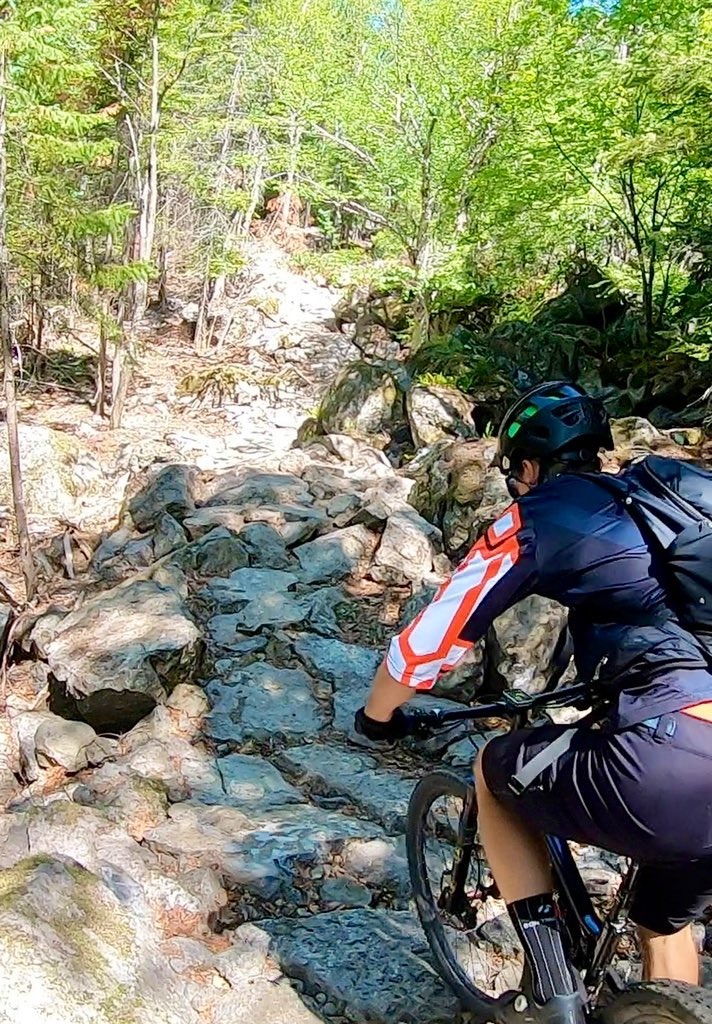 Many Duluth locals accustomed to perfectly engineered, flowy trails weren't spreading the best vibes when asking around about the Wilds trail, so if you prefer the more contemporary trail builds that are in dominance now, this trail might not be for you. But if you like challenging, slow technical riding this is a place to check out in the future. Even though the trail has welcomed riders since last September, it is not officially opened, but will be once the new Split Rock campground is complete. The long segment currently is categorized as intermediate on Trailforks, but personally I would rate it a "black trail".
US Olympic Mountain Bike Team Named for 2021 Tokyo Olympics
USA Cycling chose the road, mountain bike, and track teams from the Olympic Long Teams that were nominated in June 2020. The women's MTB team has two automatic nominations: Kate Courtney qualified by placing 5th at the 2019 UCI World Champs in Mont-Sainte-Anne, and Haley Batten recently qualified with a 2nd place result in Nove Mesto, Czech Republic just a few weeks ago.
In addition, Chloe Woodruff, winner of the Chequamegon 40, has been selected for the women's team. Christopher Blevins will have the lone men's position on the US team.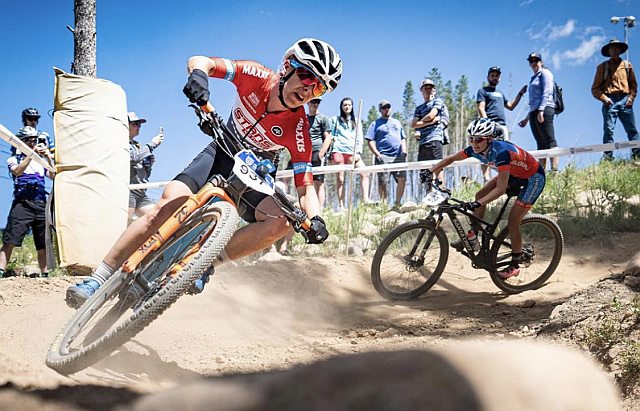 Upcoming Events:
USA Cycling National Mountain Bike Championships
Winter Park is honored to host this year's USA Cycling Mountain Bike Nationals as world-class riders rip down the Trestle Bike Park trails racing for the coveted Stars and Stripes jersey. In addition, the High School Mountain Bike National Championship occurs throughout four days in conjunction with the event, featuring special ride events for high school-aged riders and their families, and a chance for riders to contend for individual and team titles. A collegiate fair with nationwide participation from colleges, universities, and collegiate conferences, will also give families the chance to learn about collegiate cycling programs and opportunities.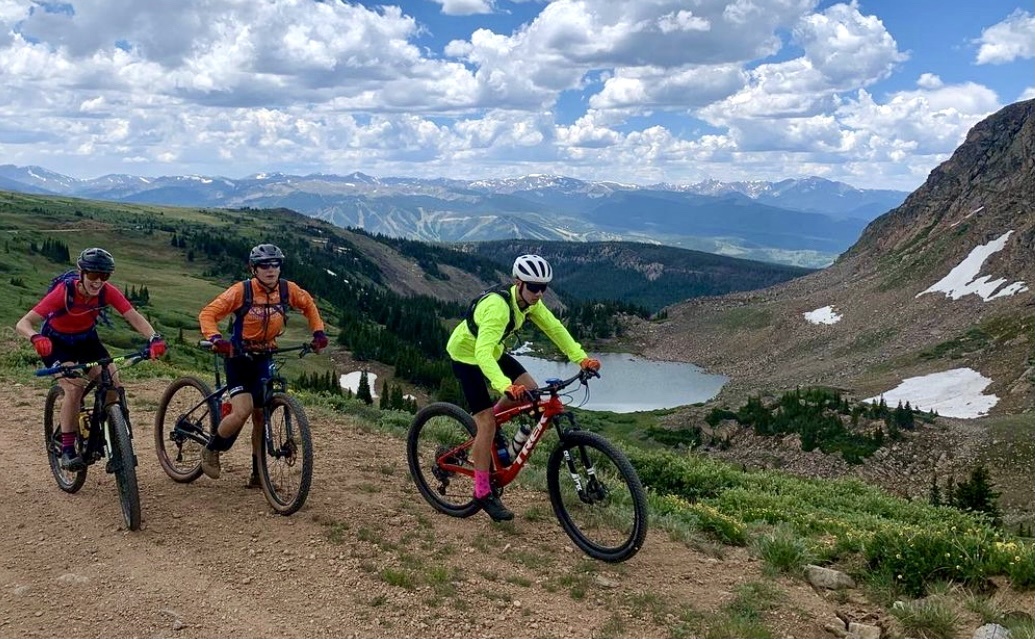 Wausau 24
One of the few 24-hour events, the Wausau 24, is still accepting registrations for around the clock racing at Nine Mile Forest trail system in Wausau, WI. New owners, new trail, and a wide variety of activities make this a unique event.
Registration for the Wausau 24 & Wausau Trail Run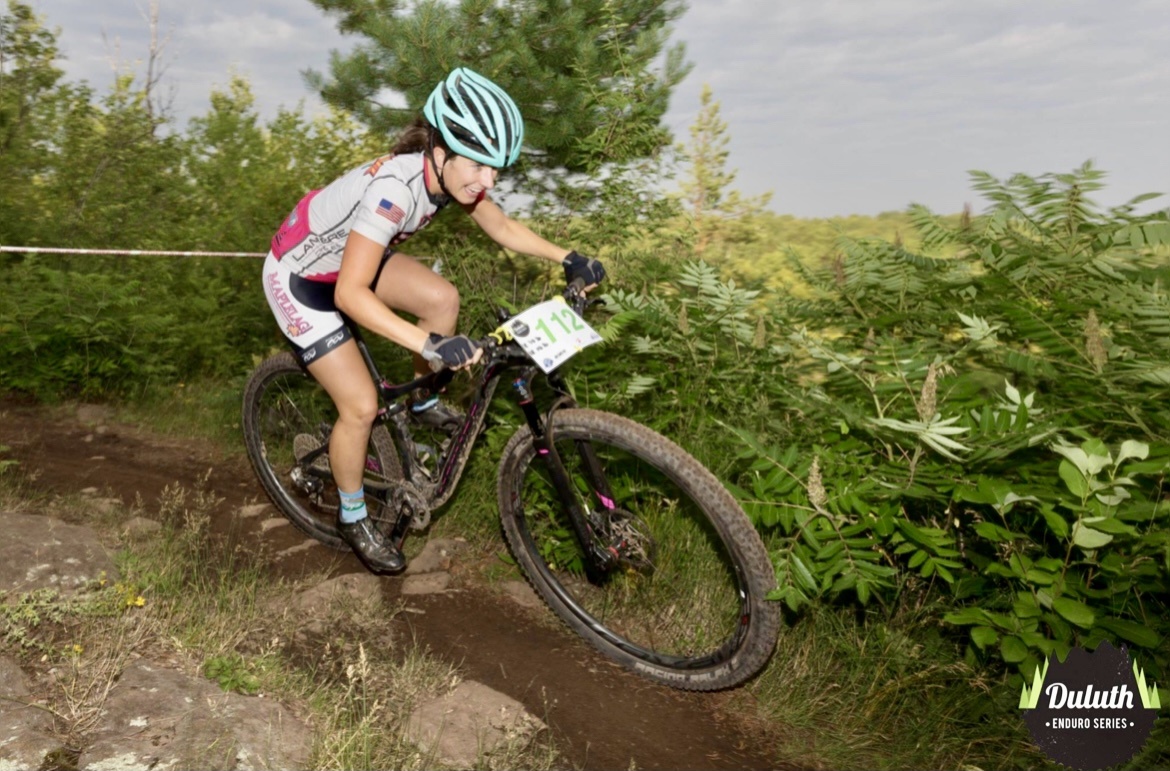 Enduro Duluth
The Duluth Enduro Series by COGGS is a fun, enduro-style MTB ride for COGGS members. The ride series takes place every summer, and showcases the amazing trails across Duluth, MN. Stay tuned to the event Facebook page for event updates and info. The event is free, but you must be a COGGS member to play.
"Theme nights. Awesome schwag give-aways. Crazy fun for all abilities. Join us."
MNMBS #6: Tioga Recreation Area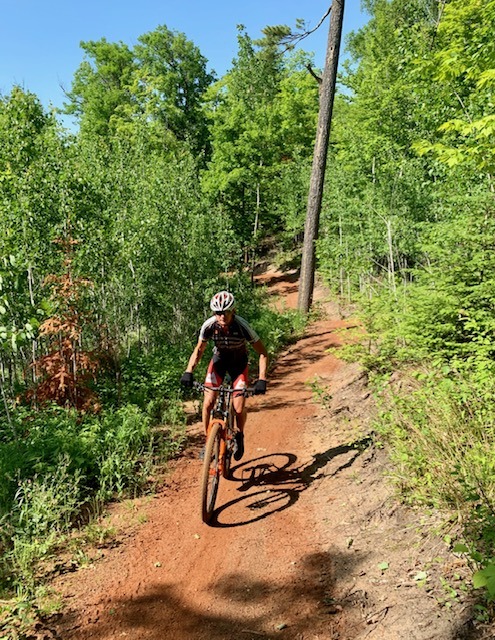 Minnesota Mountain Bike Series racers are keen to get back to racing after race #5 was cancelled. The new trails at Tioga Recreation area are set to host a race for the first time, featuring fast and flowy trail.
"Climb to the top of the old Tioga mine pile and then cruise down on professionally designed machine-built trails that roll through the woods with solid berms and quick rollers. Take your pick from two great beaches to dip in afterward."
WORS #4: Battle of Camrock
The trail system at CamRock is an awesome blend of wide and fast flowing single-track that runs through open fields of prairie grass, wooded single-track with bermed turns, and more technical singletrack with a touch of roots and rocks. The Battle of CamRock will be fun and challenging for all levels, Citizen to Elite, with fun single-track, great downhill, feed zones, and of course, the sprint to the finish.
Keep the Wheels Moving!
About the author...

Jay Richards maintains a very active lifestyle. He somehow finds time between managing a full-time resort (Maplelag) and bringing up a family of four boys with his wife Jonell, to compete in both mountain bike and a few cross-country ski races. Jay rides for Maplelag Resort, manages the Maplelag mountain bike team and enters his 31st year of racing and promoting mountain bike races.

Have an event or mountain bike related information to share from the Midwest? Feel free to contact Jay at