Midwest MTB Report
Hard to believe we are approaching the halfway point of the summer. We say this every year, but it always goes by fast after the Fourth of July. Enjoy those summer rides! Last week's big racing action in the mountain bike world was the USA Cycling Mountain Bike National Championships in Winter Park, CO. A good size group from the Midwest was out west, represented mostly by the Donkey Label junior team lead by Bruce Martens. Series racing action also cranked back up in both Minnesota and Wisconsin. Also this time of year: those long, look-forward-to trips out west start happening, and those that can't make a trip scroll through Strava, living vicariously. A few highlights from Nationals along with interesting related items to note along with the usual upcoming events are included in this week's report.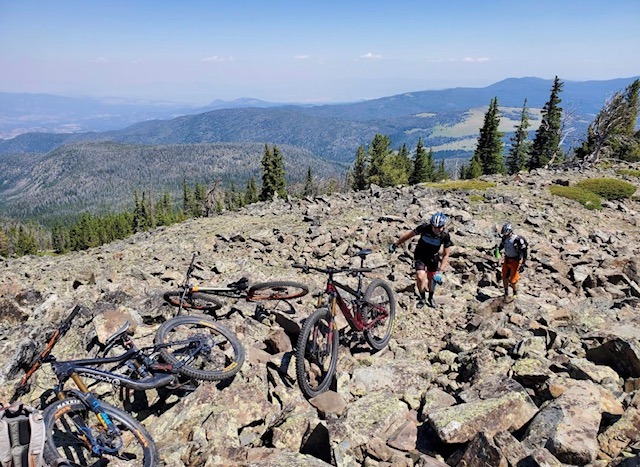 USA Cycling Mountain Bike National Championships
After a year off due to the pandemic, the USA Cycling Mountain Bike National Championships resumed, welcoming racers at the high-altitude venue of Trestle Bike Park located in Winter Park, CO. Looking at the results, up and down the various categories the names are dominated by riders from higher elevations. Racing at altitude is always tricky, with many different approaches to best combat this extra challenge while racing—from arriving the day before and racing the next day, to heading out a week early, if possible, to acclimate. The Minneapolis-based team, Donkey Label Racing/Loppet Cycle Works, led by Bruce Martens, took a group of twenty plus riders to compete in various junior categories throughout the week. Martens did a nice job keeping followers up to date on his Instagram feed, where we pulled his last post from Day 11: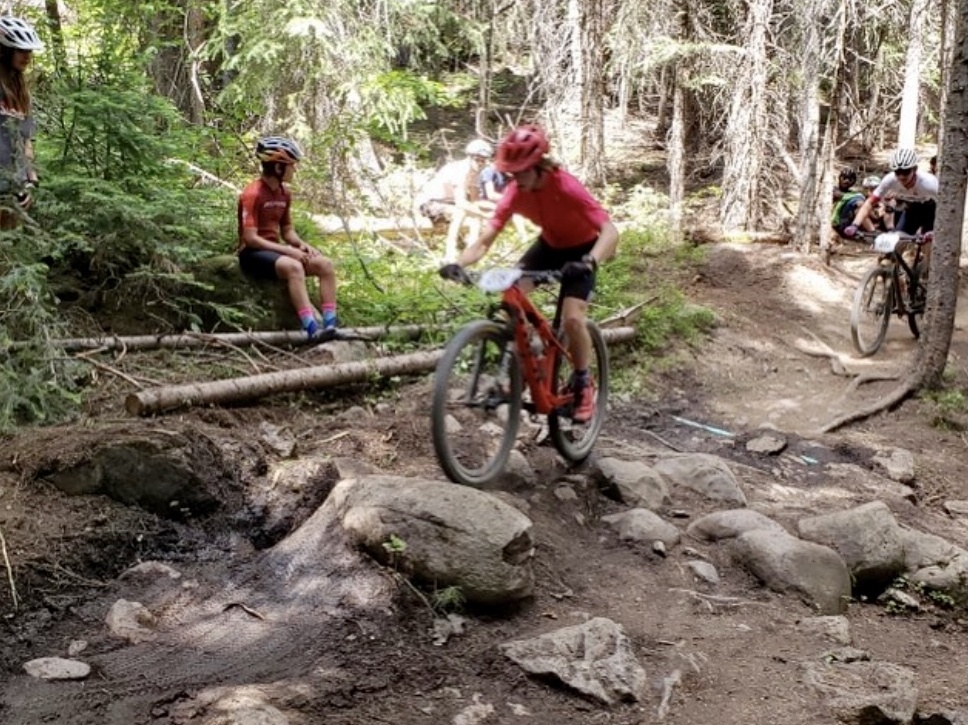 "Day 11 and the last day of racing for the Donkey Label Racing / Loppet Cycle Works here at Winter Park, Colorado Trestle Bike Park and the USA Cycling MTB National Championships.
These kids have been on the road for nearly 2 weeks, though if you'd have seen how hard they worked during the last races of the weekend you wouldn't have guessed.
We closed out the week with Short Track racing beginning at 7:30am, which left plenty of time to play for the rest of the day.
Always bittersweet closing out such an amazing experience. That said, plenty of talk already about plans for next year..."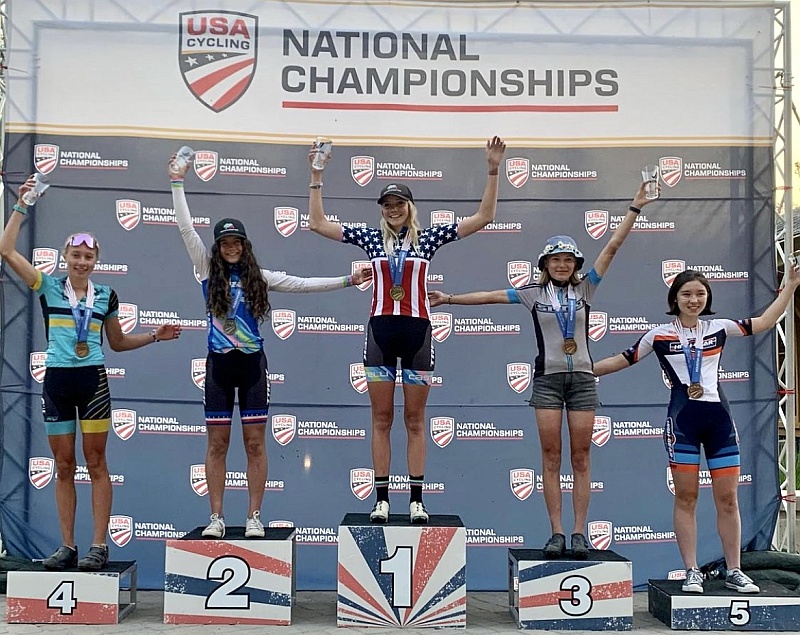 "Thanks to everyone who supported this team in the run-up to and throughout this National Championship week. This has been a huge endeavor and there are so many people who have contributed to what will surely be an unforgettable experience."
Local Connections:
Former Minnesotan, John Wessling, who still maintains strong connections with the Midwest coaching endeavors, bounced back from the cross country race to win the national title in the Cat 1 30-39 short track the next day:
"Winter Park mountain bike nationals were awesome again in 2021. I came up short in the XC race, but was able to snag the short track win! A huge thanks to my wife and family for coming out to support me."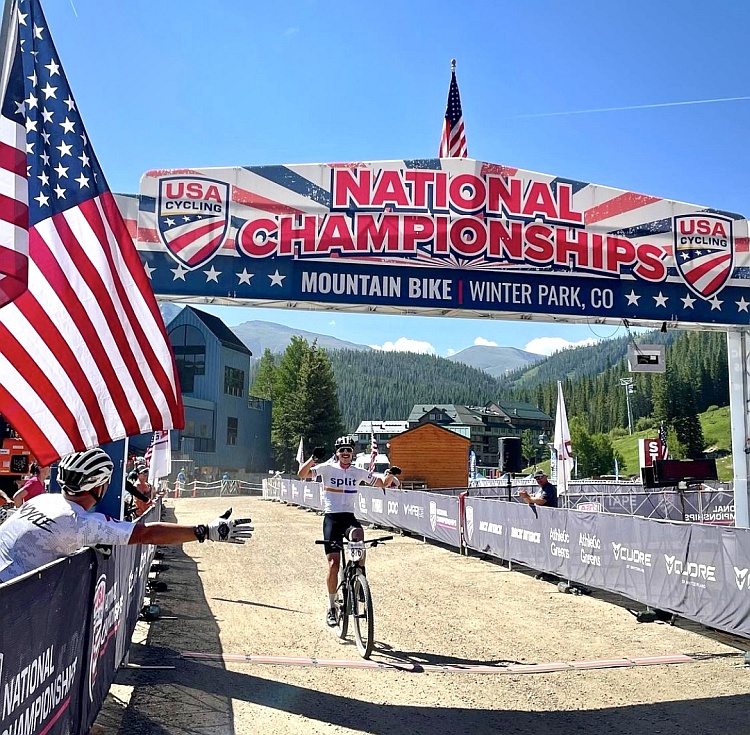 Cuyuna native, Sam Elson, who is currently based out of Henderson, Nevada for training and still makes it home back to Minnesota on occasion, posted a solid top 20 finish in the Pro cross country race—an impressive result considering he had not raced the past seven weeks and had no hard rides the previous four weeks, but passion and a focus to have fun propelled him to a very respectable placing.
"First time racing a national championship in 3 years. It was a rough couple months leading up but I'm pleased with 20th place in the Pro field. Mostly just happy to be racing my bike again this year," Elson posted.
Related: Chloe Woodruff Resigns from Olympic Team, Replaced by Erin Huck After Arbitration
Moenings in the Mountains
Over the years I have had the pleasure of working with Highland Park coach Brad Moening. I've always been impressed with Brad's approach to training, and I think his methods speak for themselves with the results his teams have had over the years. One thing I appreciate the most is his dedication to host a ski camp even if there is no snow, being creative with training methods and team bonding activities to build a foundation for the season. It is no surprise that he is spending his summer taking on a big challenge with his daughter, Maeve. They are documenting their ride via social media, highlighting the many ups and downs (and as to be expected on a journey such as theirs). There are many stories to be told including dealing with weather and bike mechanicals, all while enjoying some incredible wilderness scenery and savoring foods they have dreamed about during the journey.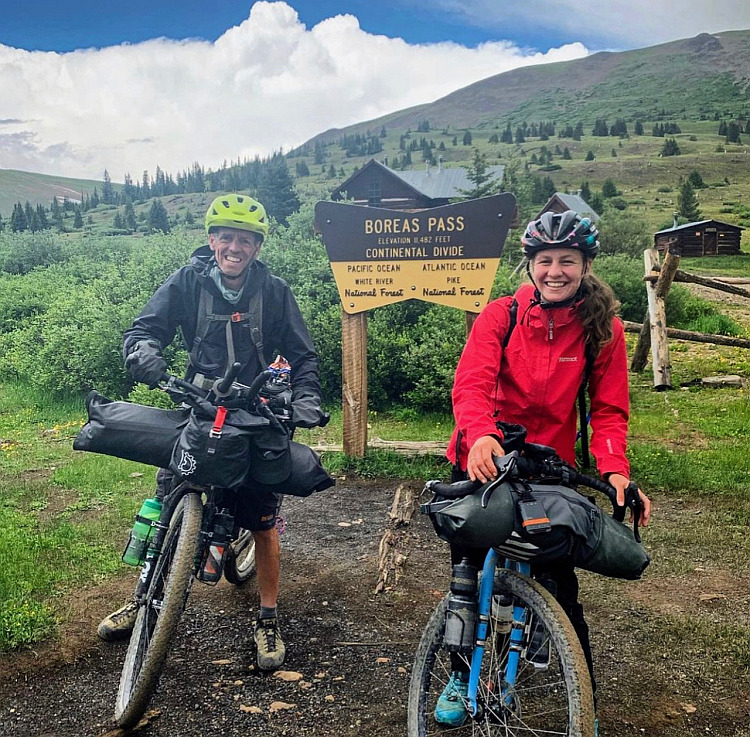 Marquette MTB
A beautiful maritime town on Lake Superior about 4 hours from Hayward, Marquette is a favorite spot for those who love the outdoors: with scenic hikes, beautiful waterfalls, and the majesty of the lake. Marquette has also become a popular mountain bike destination with over 100 miles of pristine trails and the epic Ore to Shore race, Michigan's largest mass start, point-to-point MTB event being held in the area. New Moon recently highlighted a trip by Dusty and Elijah capturing some great images of their adventure.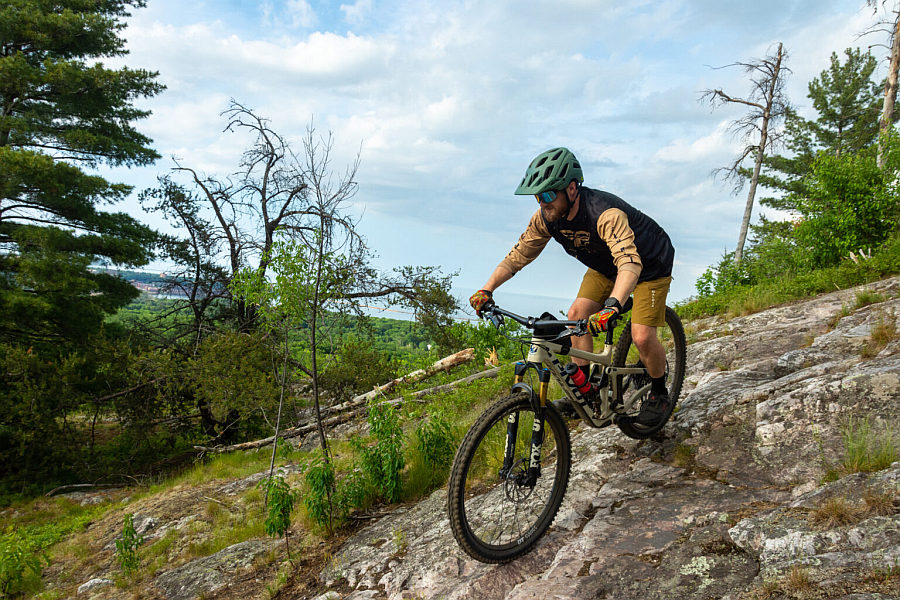 Big Woods on the Move
Big Woods Classic presented by Rack Attack Minneapolis is moving to the Monarch Singletrack in Carver Park Reserve, the newest mountain bike trail in Three Rivers! In addition to in-person racing for all ages and skill levels on August 7, riders can also complete a virtual challenge tour of all Three Rivers singletracks from July 6–August 6 for a chance at winning great prizes from their sponsors. Riders can also register for the virtual challenge only.
In partnership with the Three Rivers Park District Foundation, 10 percent of every race registration supports adapted programming and helps purchase adapted equipment.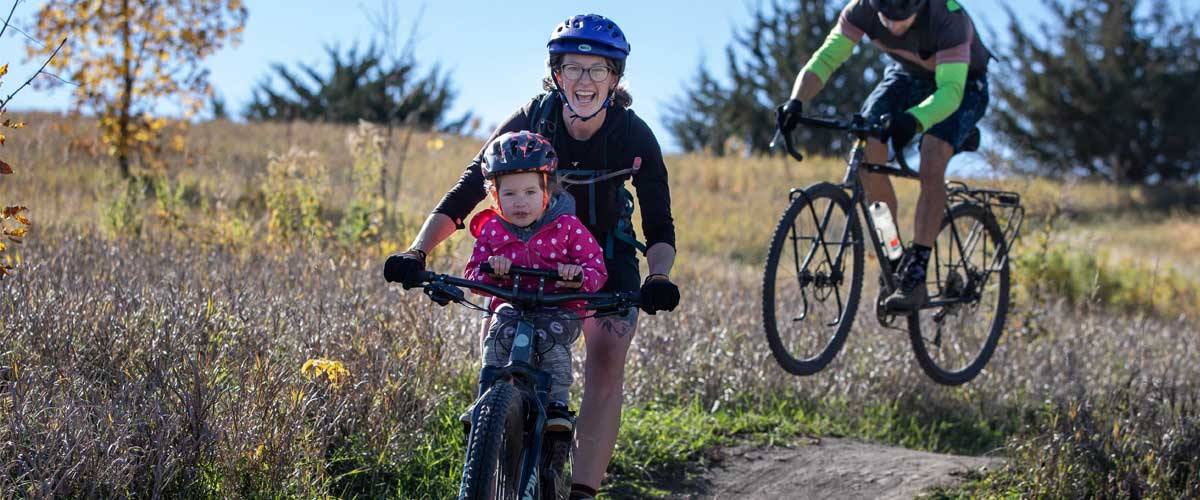 Related: Monarch One Track Mind Construction Project Gallery
New COGGS Director
After conducting a robust search, the Cyclists of Gitchee Gumee Shores (COGGS) announced Justin Martin as their first Executive Director:
"Justin has been hired to lead COGGS in its next phase of growth, while continuing its core mission of developing and maintaining world-class mountain biking opportunities for all in the Twin Ports."
"Justin has been actively involved with COGGS's since the planning and construction of the Piedmont Trails in 2007. Justin has been instrumental over the years and has logged countless volunteer hours in making the Piedmont Trails more sustainable and creating innovative trails of all levels within Duluth. Justin enjoys introducing people to the sport of mountain biking and values inclusion."
Bayfield and Sawyer Counties Join with Area Recreational Trails Groups to Improve Wayfinding and Safety on Local Trails
"In an effort to improve trail users' ability to find their way on the many non-motorized recreational trails in Bayfield and Sawyer Counties, and more importantly identify their location in the event of an emergency, county emergency management, land records and sheriff's offices have been meeting regularly with local trail organizations since last fall. Their efforts to date have been extremely productive, resulting in the adoption of a new system of Emergency Location Markers that can be utilized in remote areas to better pinpoint a user's location and aid in search and rescue."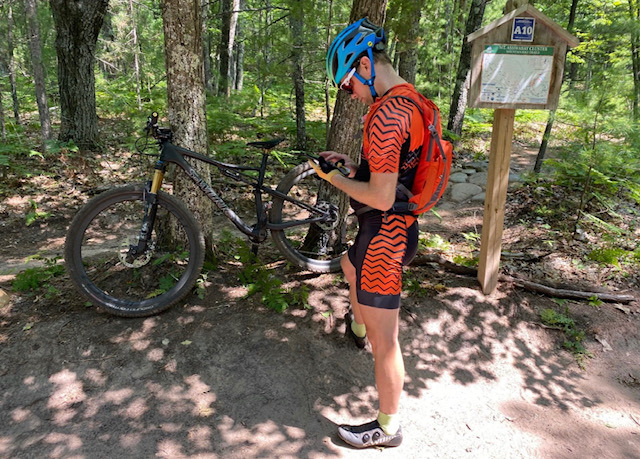 "CAMBA has been centrally involved with the project. With more than 130 miles of singletrack trails running through the backcountry of Bayfield County Forest, Sawyer County Forest and the Chequamegon-Nicolet National Forest, it has been no small task to ensure trail users know where they are and get where they want to go. Over the years, CAMBA has spent considerable resources adding small kiosks with maps and trail location numbers at key intersections across the sizeable trail network. But with such a large system, it has always been felt that there was room for improvement to make wayfinding easier."
Looking Ahead
Miners Revenge
Miners Revenge—the one race I have on my bucket list I have yet to attend. Looks like I'll have to sit out another year, but this is a race I have only heard good things about coming up this weekend in Greenland, MI; especially if you like the more old-school-style riding and racing with some slow tech mixed in. And of course, where else do you get to ride through a tunnel?!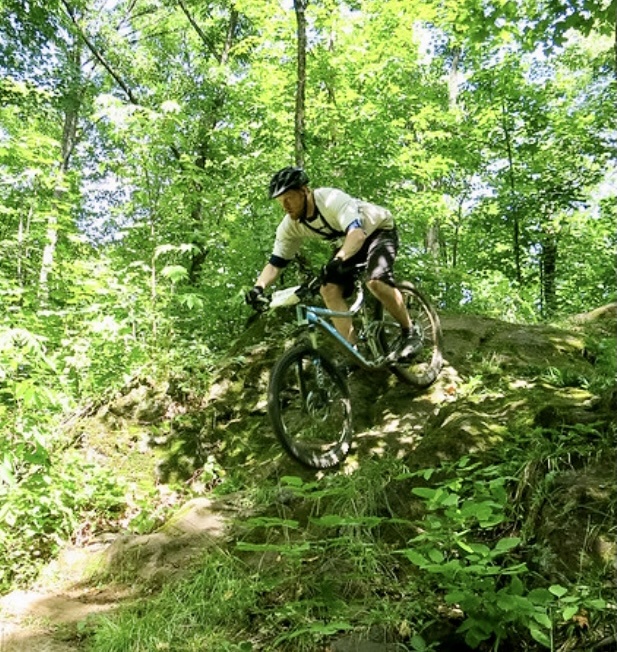 There is also a downhill and Enduro event, which makes it all the more worthwhile to check out.
Colectivo Coffee Bean Classic (WORS #5)
WORS goes back to back weekends with racers heading to Waukesha for the Colectivo Coffee Bean Classic. Waukesha Bicycle Alliance and Waukesha County Parks host the Colectivo Coffee Bean Classic on some of the newest and best cross-country mountain bike trails in the Midwest.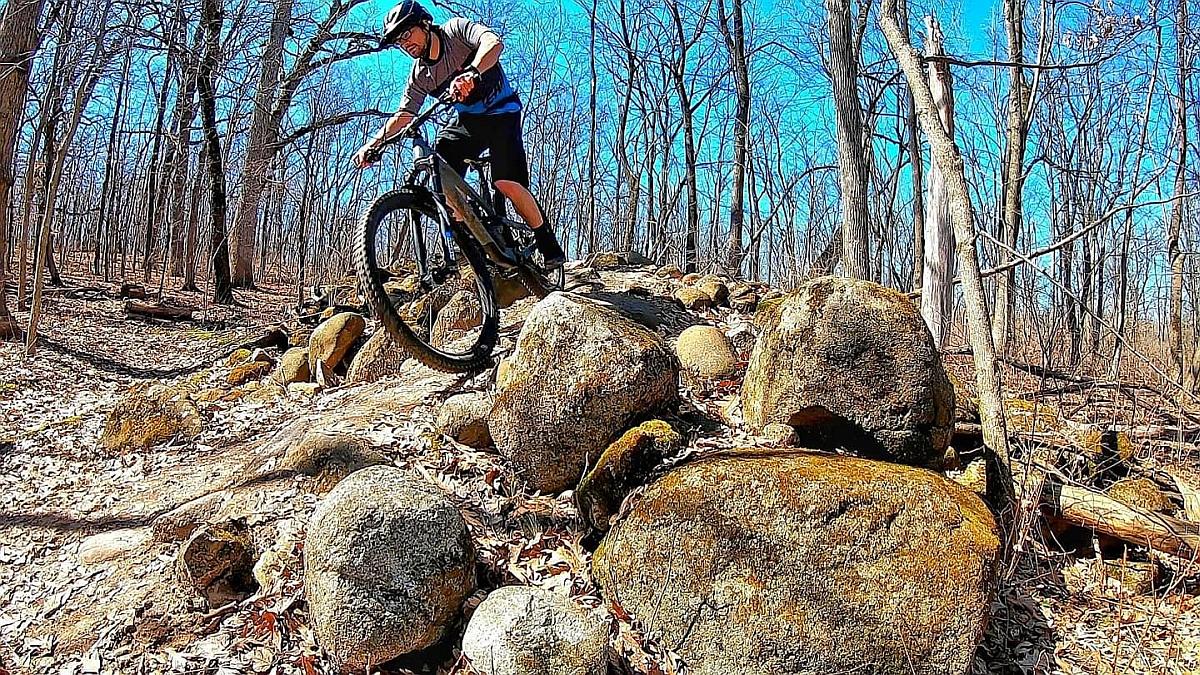 The Minooka Park trails are built by and for cross country riders.
Colectivo Coffee Mountain Bike Team Facebook Page
Seeley Lions Pre Fat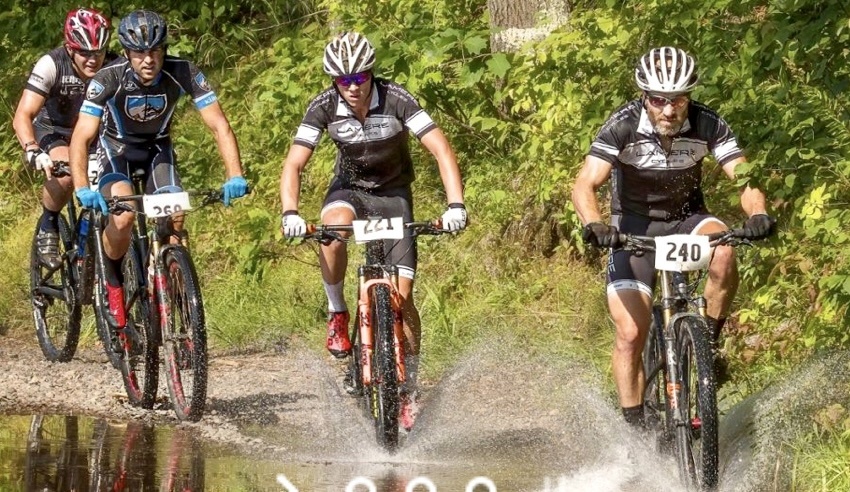 After missing hosting last year, the Seeley Lions are excited and getting ready to greet and host mountain bikers at the end of August. It will be the 25th anniversary, and special t-shirts are being made which need to be pre-ordered. Always a fun grassroots event, they have great volunteers and a more down to earth feel than other mountain bike events held throughout the year in the area.
Keep the wheels moving!
About the author...

Jay Richards maintains a very active lifestyle. He somehow finds time between managing a full-time resort (Maplelag) and bringing up a family of four boys with his wife Jonell, to compete in both mountain bike and a few cross-country ski races. Jay rides for Maplelag Resort, manages the Maplelag mountain bike team and enters his 31st year of racing and promoting mountain bike races.

Have an event or mountain bike related information to share from the Midwest? Feel free to contact Jay at