Midwest MTB Report
It's been a hot, hazy, and dry stretch of weather. Wild fires up north in Canada have created some scary AQI numbers when the flow has been from the north—as high as 300 in the Cuyuna area this week! Many trails could use precipitation to help firm things up, and in my point of view, to stop erosion. Personally I think just as much damage occurs to trails, especially the well used ones, when tracks continue to be open and get "undermined" with dry conditions. It's interesting how trails will close at a drop of rain but remain open in uber-dry conditions. Here's to hoping for some precip, but being careful about what we wish for. This week's report includes a recap from the Burleigh County Bicycle Cult (BCBC) race series recently held at Fort Lincoln near Bismark, ND; a fun look at old school trails and the transition to new flowier ones; a couple bike related items to note, including a look at the Olympic mountain bike course in Tokyo; and the usual look ahead.
Fort Lincoln Mountain Bike Race - BCBC
After battling depression for a few years, John Peter took the disease head on and found his way back to the start line of a mountain bike race out West after three years. We shared John's story in a previous report and are happy to see John back on the line as he shares his experiences in his first race back out in North Dakota for the Fort Lincoln mountain bike race, part of the BCBC Summer Mountain Bike Series: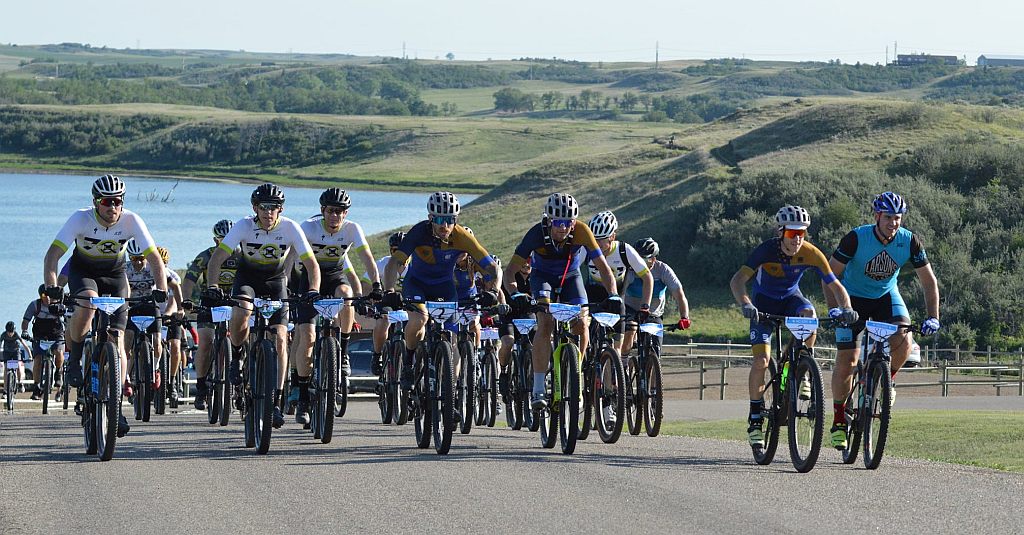 "Yesterday I told wife Anna that I was excited to head west to race because for the first time in over 3 years I was doing so without what we now understand to be symptoms of depression. I was excited to come here, excited to see friends and I slept without anxiety in the nights before traveling. This is progress me and meant that whatever result I achieved in my first real race back today at Ft. Lincoln was just a number. That number was 6th in the A category. There are some hitters out here! Raced about as well as I could. Couldn't stick with the lead group of 4 and ended up driving a group of the next 4 riders, including a phenomenal teenager. Eventually he got away from me and I ended up 6th overall. Really happy with the day, but more importantly, I'm really happy to see friends who have consistently checked in on me over the past few years!"
Old School vs New School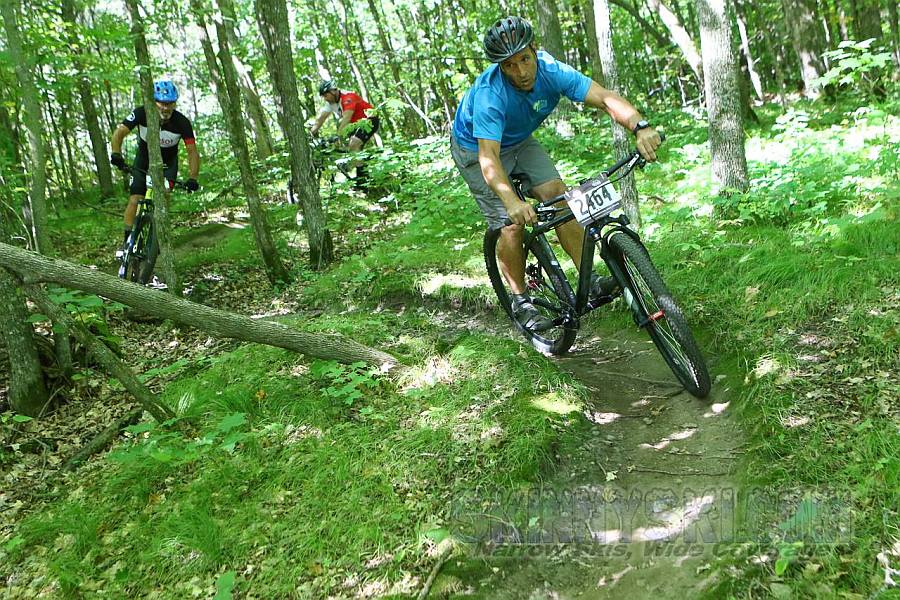 Being a mountain biker that started out in the early 90's, I have a appreciation, passion, and preference for what is now referred to as "old school" or "classic" mountain biking. A more contemporary descriptor might be "slow tech." These trails require a certain skill set to keep the wheels moving on slower sections. The trails are "slower" because there are roots, rocks, sharp turns, and features that require particular skills—balance, patience, and proper braking to name a few—in order to "clean" the trail. A downhill trail might be technical or advanced with jumps and kickers, but those trails are downhill trails, not the cross country specific trails that I am referring to. In past reports I have highlighted old school trails such as those found in the Paul Bunyan State Forest, at Blacks Grove in Wadena, Merritt Creek in Duluth, Mountain View near Detroit Lakes, and at the new, recently highlighted Split Rock Wilds trail along the north shore that, despite being mostly machine built, is mostly a slow tech trail. Although slow tech or "old school" trails might appear more dangerous with their features, riding them slower can make them safer when compared to high speed flow trails where it can be dangerous to loose control at high speed, potentially falling victim to sharp rocks or other obstacles along the side of the trail. In their recent newsletter, Singletracks.com posted an article that breaks it all down nicely, with a humorous approach and the bottom line being how sweet it is to have all the new trails alongside the old school trails that still exist: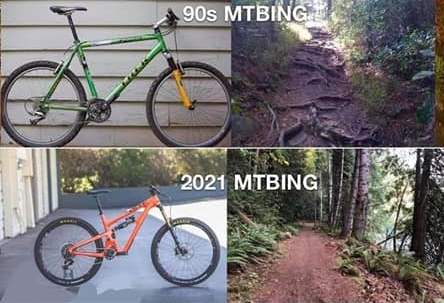 "Singletracks team was just talking last week about how it seems like some — certainly not all, but some — downhill courses have become faster and less technical compared to those from a decade or two ago, despite the huge advances in bike tech. Mountain bikers today are lucky to have thousands of miles of machine-built, bike-specific, and flow trails to choose from, something that barely existed in the 1990s. At the same time, bikes are undoubtedly much more capable today than they were three decades ago."
"So is mountain biking easier today or — gasp! — even more fun than it used to be? Back in the 1990s it was hard to imagine anything more fun than mountain biking; for me it was pure bliss. Looking back though, there were plenty of parts that weren't fun like pinch flats, heavy bikes, awkward-handling angles and seat heights, and trails that often flowed like a clogged drain line. My vote? I'll take 2021 mountain biking any day."
EA Cable Trail - Saint Croix National Scenic Riverway
"The National Park Service (NPS) is seeking public input on proposed bike use on a 0.25-mile connector trail across NPS land near Cable, Wisconsin."
"Earlier this year, the NPS completed the environmental planning and compliance process for the Cable Connector Trail with a Finding of No Significant Impact. This followed a National Environmental Policy Act / Environmental Assessment analysis, including a public comment period in fall 2020."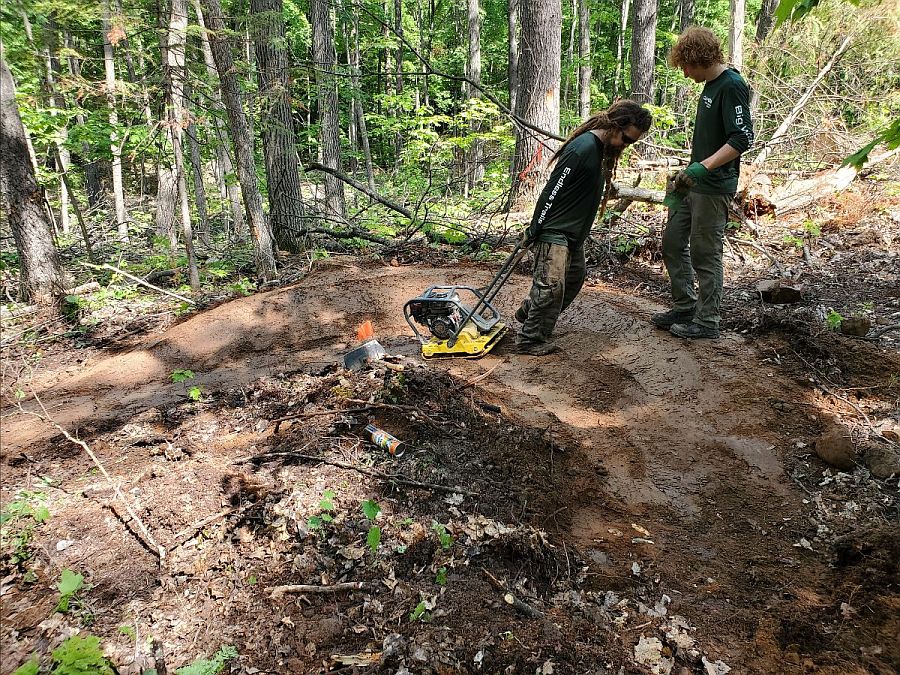 "While the trail itself has been approved, the NPS has a separate process to allow bike use on it. The NPS Bicycle Rule process requires a special regulation (36 CFR § 4.30) and includes a public comment period to solicit feedback from community members and partners."
"The Cable Connector Trail would be a 0.25-mile natural surface, multi-use trail connection from the end of a segment of the Chequamegon Area Mountain Bike Association's Wild River Trail on a former railroad grade, across NPS land, and then connecting to Parker Road. The trail would be open for hiking, trail running, and mountain bike and electronic-assist bike (e-bike) use in the summer, and silent sports such as fat-tire bicycling, snowshoeing, and cross-country skiing in the winter. No equestrian or other motorized uses would be permitted, except for authorized vehicles used for trail maintenance, emergency services, and NPS-permitted special events."
Related: Put on your party helmets! Join us to celebrate Ron Bergin's Retirement Saturday, August 7, Cable, WI
Mountain Bike Camp at Maplelag
Maplelag Resort, home of the Laddies Loppet mountain bike weekend as part of the MNMBS, will be hosting a mountain bike and cross country running camp for two nights, three days. Offerings include home-cooked meals, trail side lodging, and a great opportunity for team building and bonding in a spacious, comfortable environment surrounded by nature.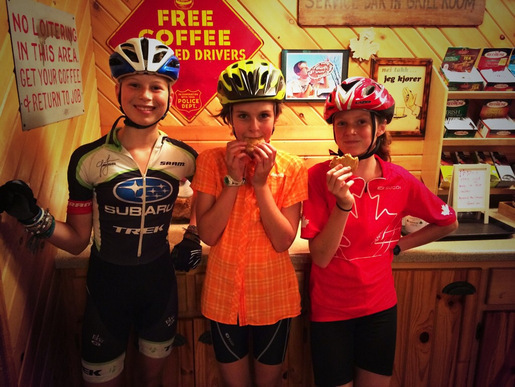 Always a highlight for Nordic teams in the winter, the classic mountain bike trails provide an opportunity to build skill sets not found elsewhere!
Bikepacking Alone
Bikepacking posted an article on bikepacking, specifically bikepacking alone, which includes an accompanying YouTube video:
"Although I love riding with friends, there's something special about bikepacking alone. It's is kind of like therapy. Being completely solo in the middle of nowhere seems to take all the thoughts that were bouncing around your head and put them back in order. Why is that? Maybe it's the meditative, free pace of it. Or it could be the silence that comes with solitude. You really don't get that very often. In our latest video, Neil ponders this subject and talks about why everyone should go bikepacking alone."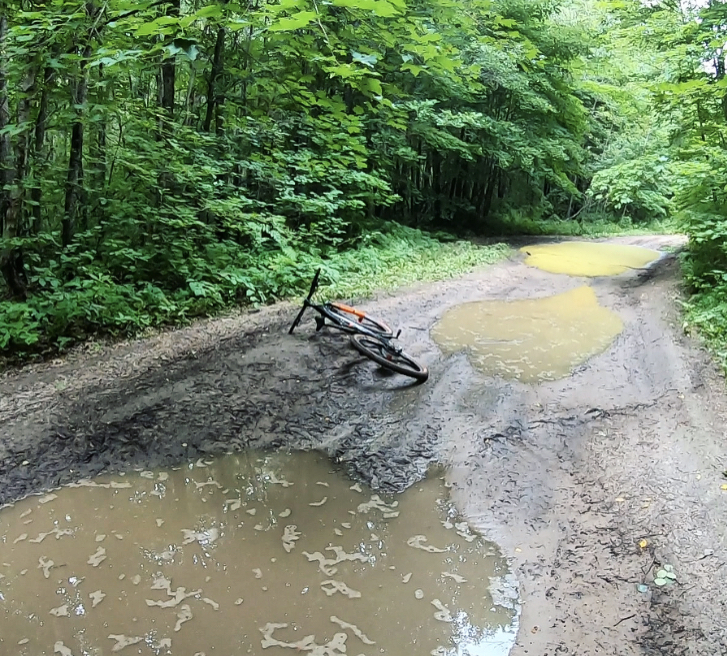 On the Contrary: Riding in the future will be led by E-bikes
Clip In or Not Click In
In their latest newsletter, New Moon Bike shop highlighted the cons and mostly pros of using clipless pedals:
"Clipless pedals were created as a replacement for the strap and clip system road riders used to use to keep their feet on the pedals. They were actually inspired by cross country skiing and its binding systems. Clipless pedals attach to a cleat on the underside of your biking shoe so your feet won't come off the pedals unless you want them to. To get out, you just swing your heel away from the bike. Your foot should disengage, and then you can step down."
Looking Ahead
Mountain Bike Racing at the Olympics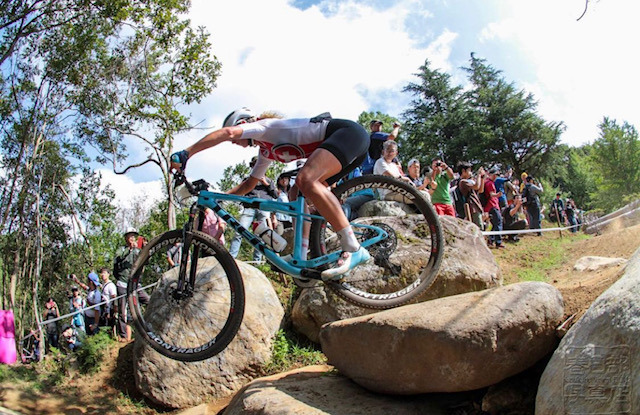 One of the toughest courses yet featured in the Olympics will greet riders selected to represent their teams in Tokyo. Mountain biking follows road and track cycling as one of the major bike disciplines at the Olympic Games this summer. A total of 35 nations will have athletes compete in Olympic mountain biking this year. How it works, athletes to watch, and everything you need to know—Gear Junkie breaks it all down in their recent article. Many eyes will be on Mathieu van der Poel, who has a large following in multiple disciplines of cycling thanks to his championship performances.
MNMBS #7: Bluff Riders Charge - Mt Kato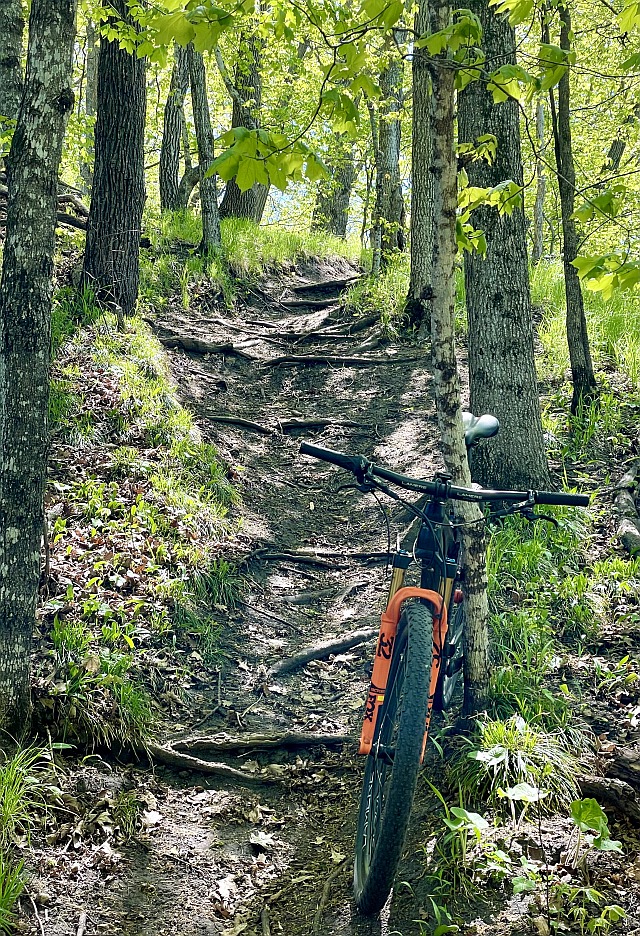 A longtime series favorite race, Bluff Rider's Charge has access to 7+ miles of wooded singletrack to tailor-make a different course for each category. These trails will be prepped and ready to shred, courtesy of the Mount Kato Trail Crew!
"MNMBS, Mount Kato, and the Mankato Interscholastic Cycling Team are joining forces to re-energize the iconic Bluff Rider's Charge. All proceeds from the race will benefit More Families on Bikes, a Mankato-based organization that cultivates the family cycling culture as an independent activity provider."
Keep the wheels moving!
About the author...

Jay Richards maintains a very active lifestyle. He somehow finds time between managing a full-time resort (Maplelag) and bringing up a family of four boys with his wife Jonell, to compete in both mountain bike and a few cross-country ski races. Jay rides for Maplelag Resort, manages the Maplelag mountain bike team and enters his 31st year of racing and promoting mountain bike races.

Have an event or mountain bike related information to share from the Midwest? Feel free to contact Jay at