Midwest MTB Report
Hot and dry weather continues, although some areas recently did receive some much needed moisture, turning the trails to "hero dirt" conditions, albeit for a short time. Other areas remain "moon dust" conditions, but jury's out on what it's like to mountain bike on the moon. Maybe in the future. This week's report includes a recap from the MNMBS race at Mount Kato which was hot and steamy once again; a brief highlight of the mountain bike events in the Olympics which happened earlier in the week; a look at the new trails in Cuyuna; and a look ahead to some upcoming events as we creep into August already!
MNMBS #7: Mount Kato
In addition to the fast climbing at Mount Kato, racers were once again faced with warm conditions, adding to the challenge. Bruce Martens summed up the day with a post:
"There were smiles…
…and some tears (mostly mine)…
…and EVERYONE gave it their all."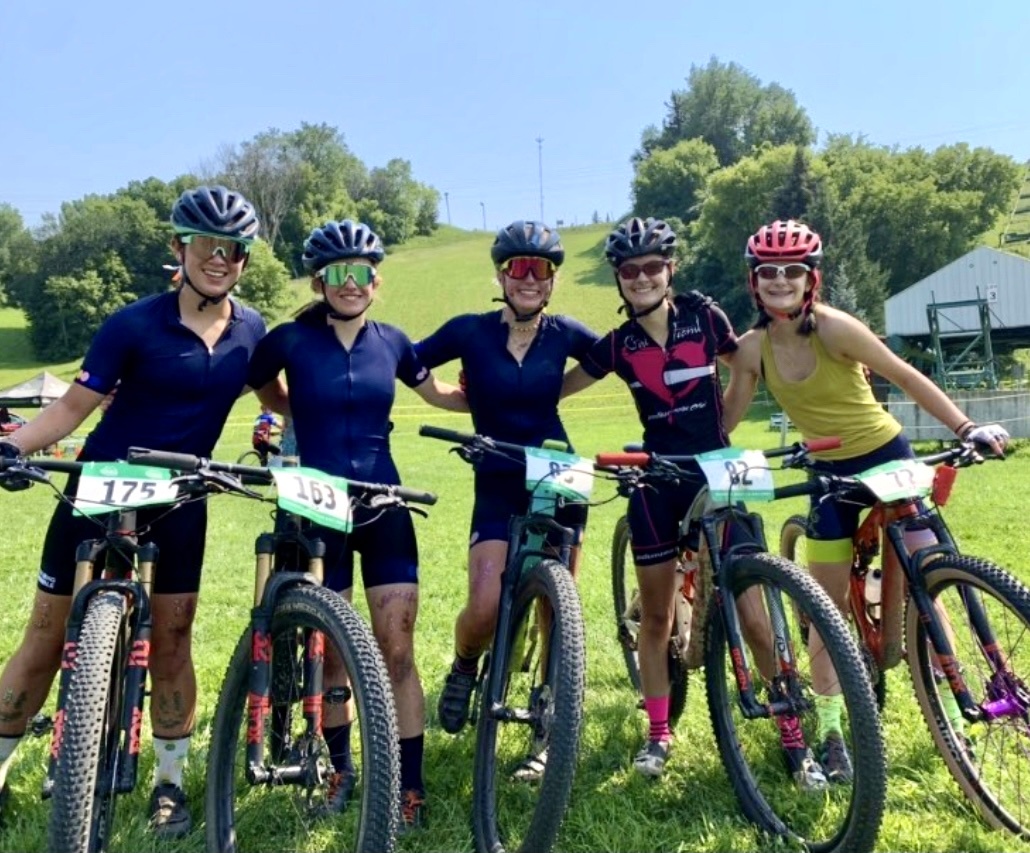 "Thank you Minnesota Mountain Bike Series for putting on another spectacular race in adverse conditions."
"Special shout-out to Mike Busch and the Kato MTB Team, John Romberg, and the folks at Mount Kato for taking so much time to ensure the venue was spectacular. I've been racing this race 20 years now, and this weekends infrastructure, trails, and course marking were better than ever."
"Congrats to everyone who made it out there in spite of the heat. That was as legit as they come."
Related: Lester Park RESCHEDULED for September 12
Olympics
Just like the Midwest (and most of the country), Tokyo has also been a cooker and conditions for the XCO were warm. There were were plenty of fireworks in both events. Creating the buzz in the men's race was the stunning performance by Brit Tom Picock, and the spectacular crash by Matthiew Van Der Poel (who blamed the crash on a ramp removal). The women's race was highlighted by the sweep of the Swiss, led by Jolanda Neff. The sweep was something that has never occurred before in Olympic mountain biking. Cyclingnews.com highlights below:
"Jolanda Neff led a Swiss sweep of medals in the women's cross-country mountain bike race, a historic feat that has not happened in any cycling event in the modern Olympics. Sina Frei took silver and Linda Indergand earned bronze to complete the all-Swiss podium in Tokyo on Tuesday."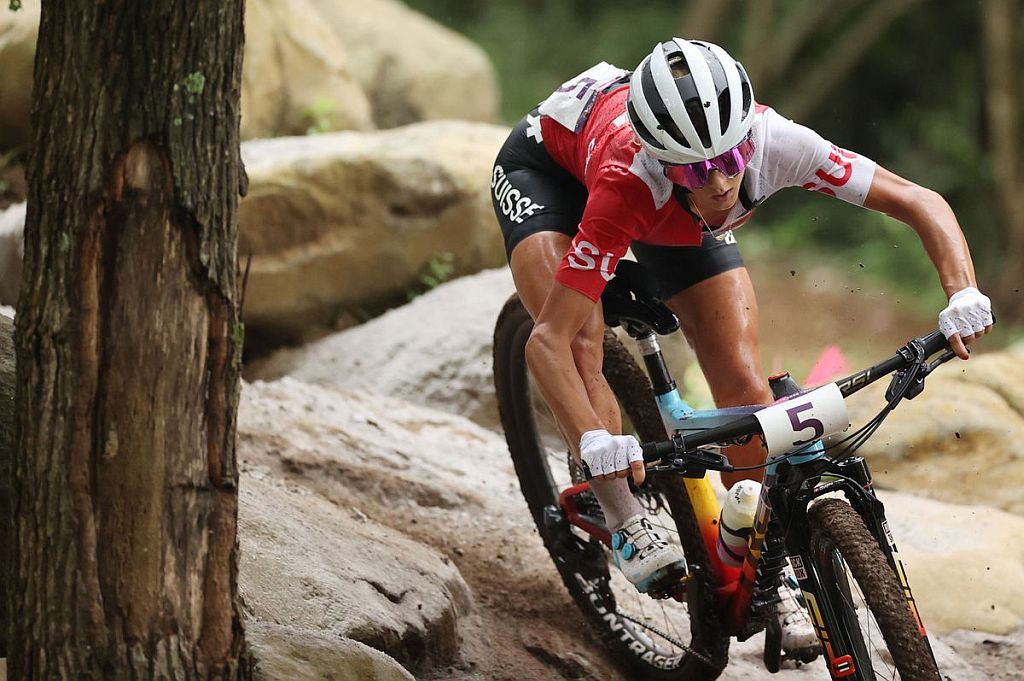 "You have to go back 1904 for the last clean sweep, when American men did so on the track in events that were discontinued after 1908. With Mathias Flueckiger's silver in the men's race the previous day, Switzerland took four of a possible six medals in cross-country mountain biking."
"Typhoon Nepartak deposited heavy rain on the bone-dry course overnight, leading to a one lap shortening of the race (to five from six, plus the start loop) and some hasty changes to the course."
"A rock garden was re-routed and a ramp installed on the drop that Mathieu van der Poel (Netherlands) crashed over the day before. The circuit length dropped to 3.85 kilometres from 4.1 kilometres."
Full Women's Recap and Results
"Tom Pidcock (Great Britain) stormed to the win in the men's cross-country mountain bike race at the Tokyo Olympic Games. Mathias Flueckiger (Switzerland) took silver with David Valero Serrano (Spain) claiming bronze. The gold medal was Great Britain's first Olympic win in mountain biking."
"The talented all-rounder narrowly avoided a fall by Mathieu van der Poel (Netherlands) on the opening lap but looked in control through the race from that point onwards."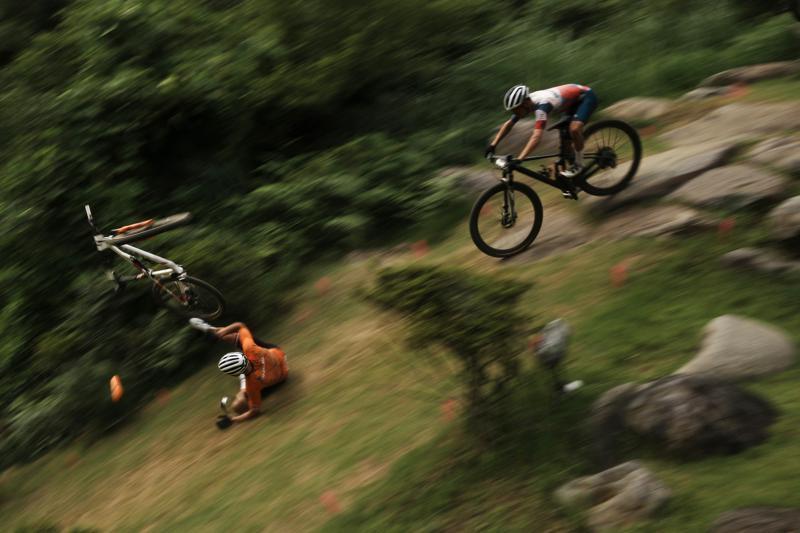 "He followed the early pace set by Mathias Flueckiger (Switzerland) and Nino Schurter (Switzerland) before putting in his first attack towards the end of the second lap."
New Trail - Cuyuna Sinter
Cuyuna has been busy as ever, and this summer has seen more riders than ever—good timing for new trail to accommodate all the new riders. Advanced and expert mountain bike riders now have 10 miles of new trails to ride at the Cuyuna Country State Recreation Area (CCSRA) North Mahnomen Unit, which opened earlier this month. Located on the northern edge of the CCSRA, the North Mahnomen Unit expansion features four new trails ranging in skill level from More Difficult to Experts Only.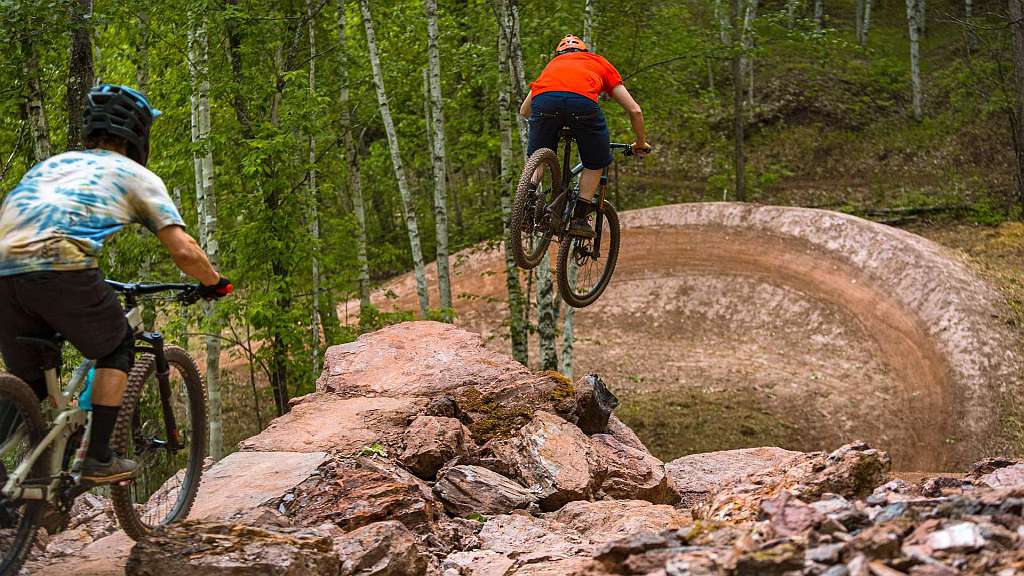 "This trail system expansion continues to build on the work we started with our Miner's Mountain Bike Skills Area, Winze trail, and Drawpoint trail to increase trail difficulty," said Nicholas Statz, CCSRA mountain bike trail technician for the Minnesota Department of Natural Resources (MN DNR). "All of this advanced trail development is a result of broad support from regional businesses, the mountain bicycling community, the Cuyuna Master Vision for Trails, the CCSRA Citizens Advisory Council, and the hard work of the Cuyuna Lakes Mountain Bike Crew, whose volunteers help maintain the trail system."
"The North Mahnomen Unit expansion features three new gravity flow trails—connected by the new, More Difficult, Backcountry trail—and are intended to provide riders with a sense of remoteness and adventure."
Looking Ahead
Seeley Pre Fat Update
RACE REGISTRATION
Just a friendly reminder the registration price for the Seeley Lions PreFat on August 21 changes on August 1st.
Thanks to everyone who has registered as of today. Our count is ahead of previous years for July entries.
You can register at www.seeleylions.org.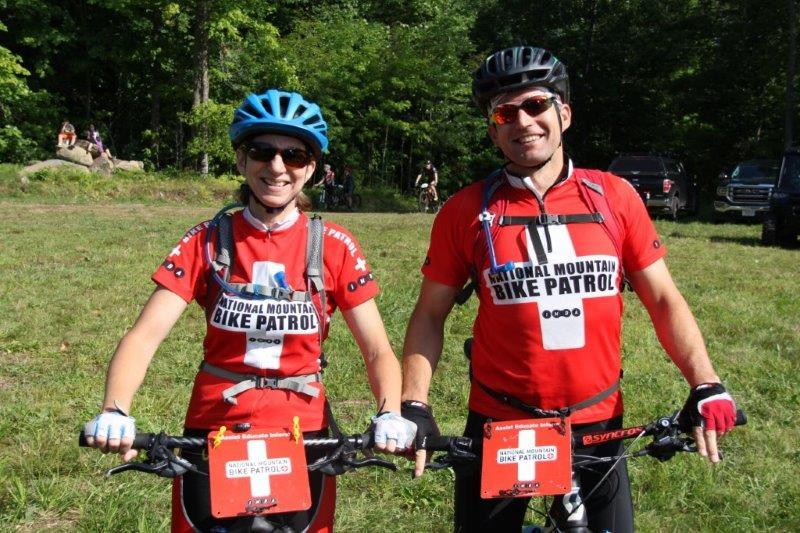 SHIRTS
Hidden Bay has extended the timeline for ordering shirts.
If you ordered prior to July 19th, you item(s) will be ready by race day.
New orders between now and August 23rd will be shipped the week of September 20th or ready for pickup at Hidden Bay that same week.
Race the Grind - Giants Ride Mountain Bike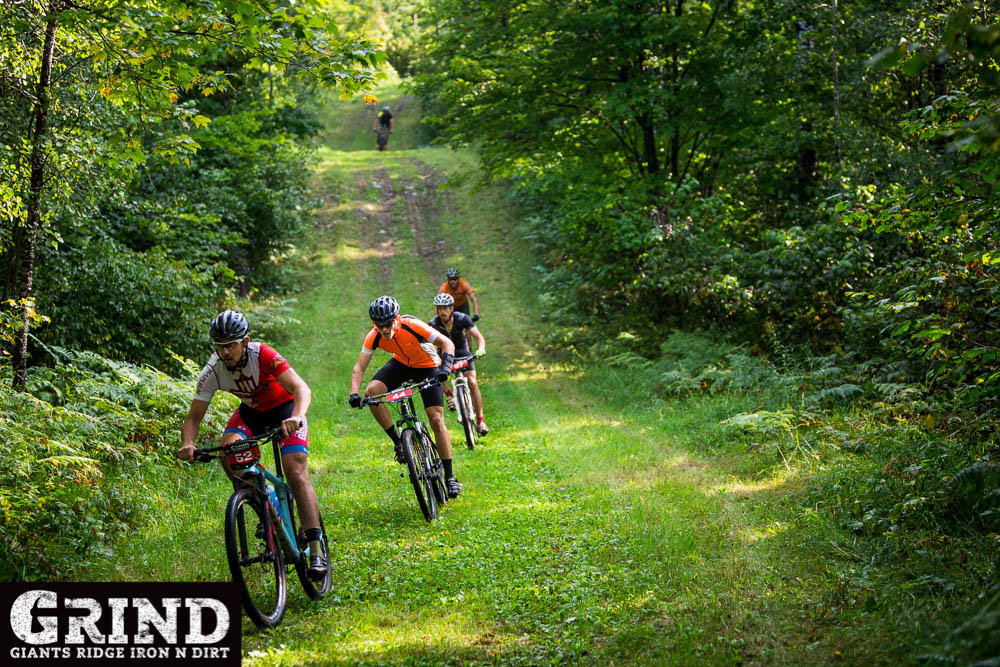 Giants Ridge has opened up a ton of new trail in the past year, including a new downhill trail last week to go along with the recent addition of more cross country trail. The Ridge was host to the Giants Ridge Festival for many years and featured old school mountain biking at it's finest. In addition to the cross country race, there was a uphill event, a downhill race, and fun events like "how slow can you go". The venue has set a date for its "GRIND" mountain bike race which will be held on August 14th, featuring a mix of new trail and trails used in previous Grind events. This year's event will feature the Long GRIND (35 miles), Short GRIND (18 miles), and Miners Kids Race. Registration is now open for the "ultimate test of strength & endurance on one of Minnesota's most scenic and challenging courses," and includes a ticket to a concert later in the day!
WORS #6: Mount Morris Challenge
Featuring rolling hills, flowing singletrack, and ripping downhills, WORS and the Waushara Area Mountain Bike Association (WAMBA) present the Mount Morris Challenge at the Nordic Mountain ski area. The trail work at Nordic began in spring, 2006 with shovels and rakes. WORS Director, Don Edberg and Dave Reich along numerous other volunteers logged approximately 1000 man hours over two summers to construct the original 5-mile loop, and the first WORS race on the trail was held in August of 2007. As the trails developed, the site hosted regional championships and multiple national Pro XCT events.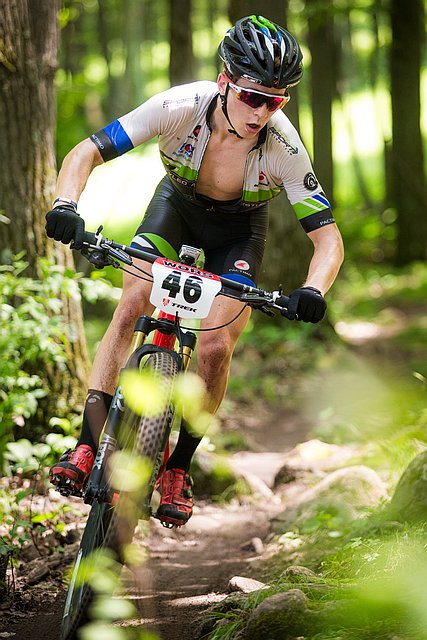 With annual trail expansion, course designers can now tailor course design to each WORS category providing challenge and fun for all.
Keep the wheels moving!
About the author...

Jay Richards maintains a very active lifestyle. He somehow finds time between managing a full-time resort (Maplelag) and bringing up a family of four boys with his wife Jonell, to compete in both mountain bike and a few cross-country ski races. Jay rides for Maplelag Resort, manages the Maplelag mountain bike team and enters his 31st year of racing and promoting mountain bike races.

Have an event or mountain bike related information to share from the Midwest? Feel free to contact Jay at