US Biathlon Fall Trials
US biathletes converged at the Soldier Hollow Nordic Center the previous weekend for the second round of World and IBU Cup trials. The final points list, used for team selection, is determined by each athlete's best three trials performances based on a percentage back system. Exempt from the trials stress were pre-qualified athletes Susan Dunklee, Clare Egan, and Jake Brown. But with starts for Period One of European racing on the line for most athletes, the stakes were high. Racers worked to balance these implications with the reality that the heart of the racing season is still far away and these races, also a part of the inaugural Shutzenski Festival, were a good opportunity for quality race starts to inform the last training sessions before winter.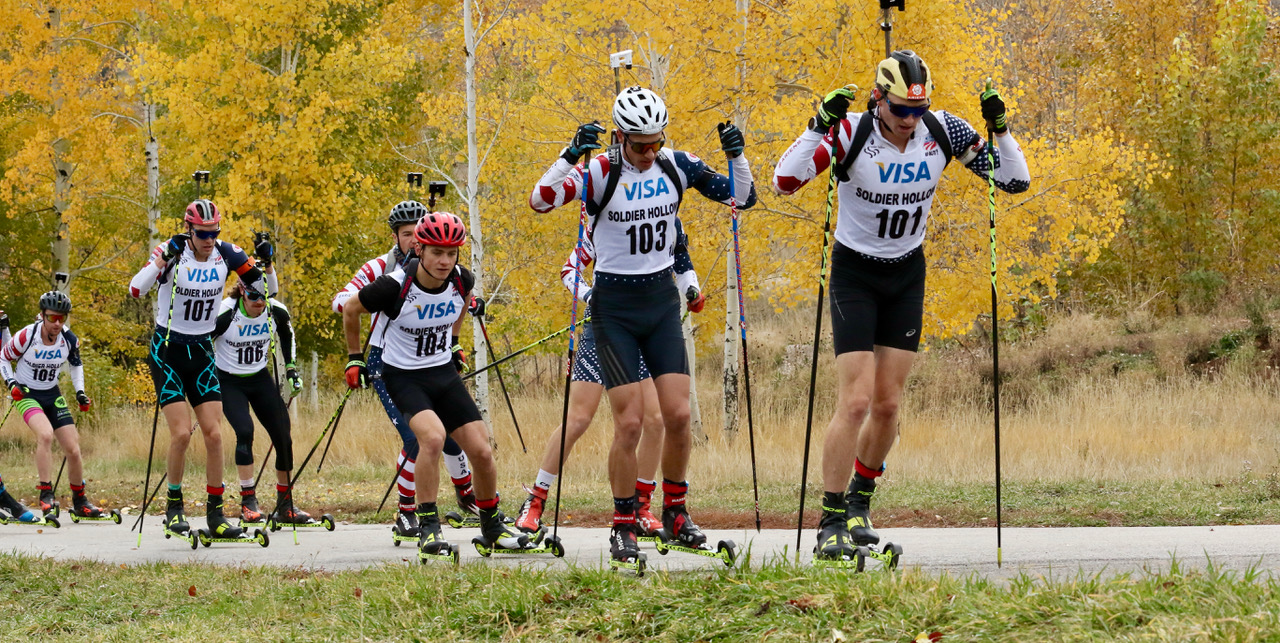 On Saturday, the first day of racing, Susan Dunklee (USBA/Green Racing Project) won the women's sprint (7.5km with two shooting stages - one prone, one standing) with just one standing miss. Joanne Reid (Colorado Biathlon/Soho) placed second, with Clare Egan (USBA) in third and Wisconsonsite Deedra Irwin (National Guard Biathlon - NGB) in fourth.
In the men's sprint (10km with prone and standing), Sean Doherty (USBA/NGB) took first - with one miss - over Max Durtschi (USBA/Crosscut). Wisconsin native Paul Schommer (USBA/Crosscut) was third, just twenty-three second back from Doherty. Schommer said, "I came into these races hoping to continue doing what I've been doing this entire summer and just saw them as an opportunity to become a better biathlete and prepare for the winter. I think in the first sprint, I really set out that day with the mindset that I want to race like the kind of athlete I want to be this winter - I want to come in, be efficient, shoot well, and visualize myself doing just that and being that kind of biathlete."
The rest of the Midwestern contingent included Vasek Cervenka (USBA/NGB) in fourth, Luke Brown (GRP) in sixth, Leif Nordgren (USBA/NGB) in seventh, and Jake Brown (USBA/GRP) in tenth. Matej Cervenka (Mt. Itasca/MN Biathlon), Vasek's younger brother, placed nineteenth overall as the second youth.
In Sunday's mass start, Irwin took the victory with three misses in the four shooting stages (two prone, two standing). "The win in the mass start gave me a lot of confidence in the work I put in this summer," said Irwin. "It's one thing to trust what you've done and then to actually have it come together. I'm really proud of the win, but I know there is still room for improvement and I'm excited to get on snow and get to work."
Egan was second with Dunklee third. Minnesota's Amanda Kautzer (Crosscut) placed ninth.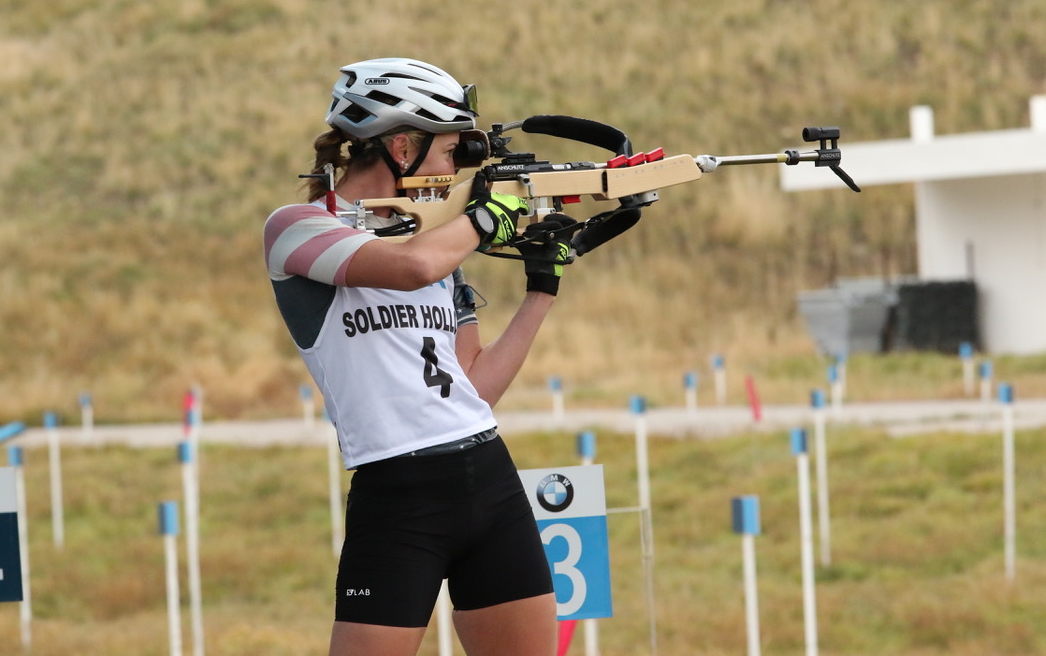 Schommer, with strong skiing and 0,2,0,1 shooting, won the men's mass start over Nordgren who had only one miss. Vasek Cervenka put in an impressive performance, racing to third place. Vasek shared his strategy for this race series: "My goal coming into these races was to really focus on my shooting. I knew I didn't have to be the fastest on skis to do well, I just needed to hit some targets. I managed to achieve this goal for 2/3 of my races but it was enough to score me an invite to the WC pre-camp."
Jake Brown was fifth with Luke Brown in tenth.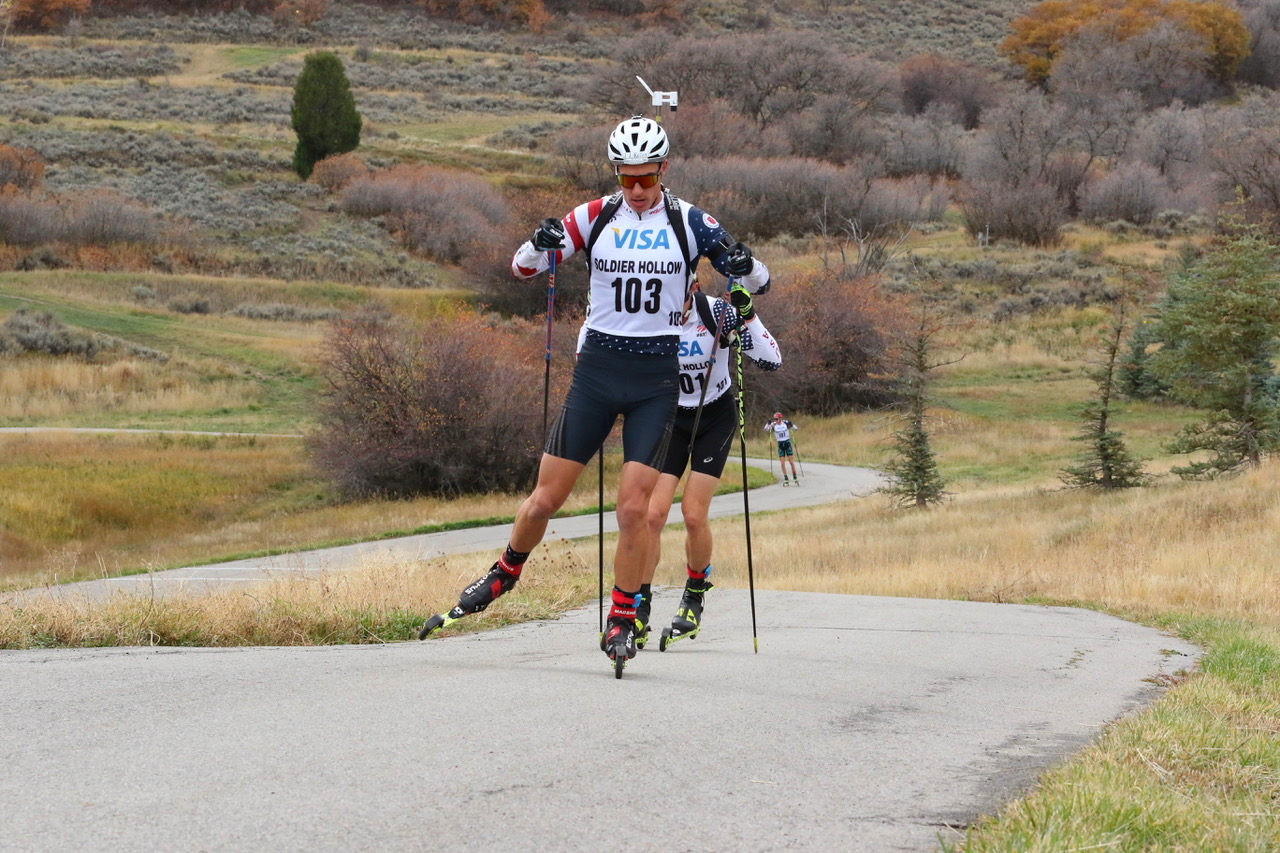 Matej Cervenka won the Open Men's pursuit on Sunday, shooting an impressive 0,1,1,0.
The final day of racing, Tuesday, featured another sprint competition. The men were out first and Schommer won again with 1,1 shooting, rounding out a strong trials performance. "Having these races now, it's definitely a huge confidence boost," said Schommer. "This year, with what I've been working on mentally, to come back race after race and consistently shoot well has been a huge confidence boost that good performances don't have to be a fluke but can become more normal. I think there's still a lot of work to do and it makes me excited but seeing those improvements as I'm going makes me that much more motivated to just keep working hard."
Sean Doherty was second. Jake Brown continued to improve throughout the week, placing third. Nordgren was fourth, Luke Brown finished seventh, and Vasek Cervenka placed ninth.
Egan placed first in the final women's sprint over Reid. Kelsey Dickinson (GRP) earned a podium spot, in third. Kautzer finished seventh.
After trials were said and done, six athletes from the Midwest were named to international teams for Period One: Deedra Irwin, Jake Brown, Paul Schommer, Leif Nordgren, and Vasek Cervenka will head to the pre-World Cup in Obertilliach, Austria. Luke Brown earned starts for IBU Cups One and Two.
The pre-World Cup training camp is November 11-24. The first race of the IBU Cup is November 25th in Idre, Sweden, and the World Cup season kicks off on November 27th in Oestersund, Sweden.
About the author...

Luke Brown, a graduate of Minnehaha Academy and Dartmouth College, is a skier and biathlete for the Craftsbury Green Racing Project. He enjoys running in the mountains, writing, and eating cereal with whole milk. He lives in Craftsbury, VT.