Elite Season Preview 2021-22
Winter is fast approaching, bringing with it a packed racing season for American elite skiers. After a pandemic-related hiatus this past year, national-level racing is back and slated to begin on December 4th in Duluth, Minnesota. Skiers from elite teams around the United States, including the newly minted Minneapolis-based Team Birkie, will either be racing the World Cup circuit in Europe or nationally on the SuperTour circuit. There is sure to be plenty of excitement on both stages as athletes vie for both World Cup and Winter Olympic start spots.
Kicking off the season for those opening the winter domestically is Period I of the SuperTour, consisting of two races in Duluth, Minnesota and three in Cable, Wisconsin. Following this stop in the Midwest, athletes will travel west for Period II, which includes US Nationals at Soldier Hollow in Utah and a weekend of racing in Sun Valley, Idaho. At this point in the season, the 2022 Olympic Cross Country Team will be named, influencing who continues on the SuperTour, World Cup, or travels to Beijing.
Olympic qualification is to be determined by race results and FIS points on or before January 17th, 2022. No more than eight athletes of each gender will be selected for Team USA through a series of four selection methods. First, up to 75% of these spots are to be filled by athletes with a top eight World Cup individual result during the selection period. Once these results are considered, discretionary selections will be made. Should there be remaining slots, selection method three will be enacted, which allows qualification for "athletes ranking in the Top 50 in the Distance World Cup or Sprint World Cup standings on January 17th, 2022." Lastly, any additional spots will be filled based on an "accumulation of SuperTour points scored during the selection period." Further details on the intricacies of Olympic selection can be found here. Full details on World Cup qualification criteria, including who has already qualified for Period I of the World Cup, can be found here and here.
For those athletes not racing internationally following Period II of the SuperTour, local racing moves to the East coast for Period III. This block of racing involves two races at the end of January in Lake Placid, New York and three races in Craftsbury, Vermont in early February. After these races, elite skiers will converge once again for the American Birkebeiner on February 26th in Cable, Wisconsin. The ski season will wrap up with SuperTour Finals in Whistler, British Columbia and will draw both World Cup and domestic racers.
Many Midwest born and raised skiers are expected to attend Period I of the SuperTour. Currently training based out of Vermont are Alayna Sonnesyn and Ian Torchia of Stratton Mountain School T2 (SMST2). Jessie Diggins, also a member of SMST2, will be leading the Americans starting the season on Period I of the World Cup. Additional skiers with Midwest roots and now based in Vermont are Margie Freed, Adam Martin, and Michaela Keller-Miller of the Craftsbury Green Racing Project (GRP).
After spending her first year as an elite skier exclusively training and hopping in small races at the Craftsbury Outdoor Center, Margie Freed is ready to take on the SuperTour circuit. Freed says, "Summer and fall training felt more focused this year; with travel allowed, the training blocks were more distinct." Taking advantage of the opportunity to travel again, Freed spent a training block in Oberhof, Germany with the GRP. "Working with Coach Pepa every lap, I was able to make big technical improvements during our two-week stay." She is looking forward to translating these technique changes into strong racing and results, especially now that 'real racing' has returned.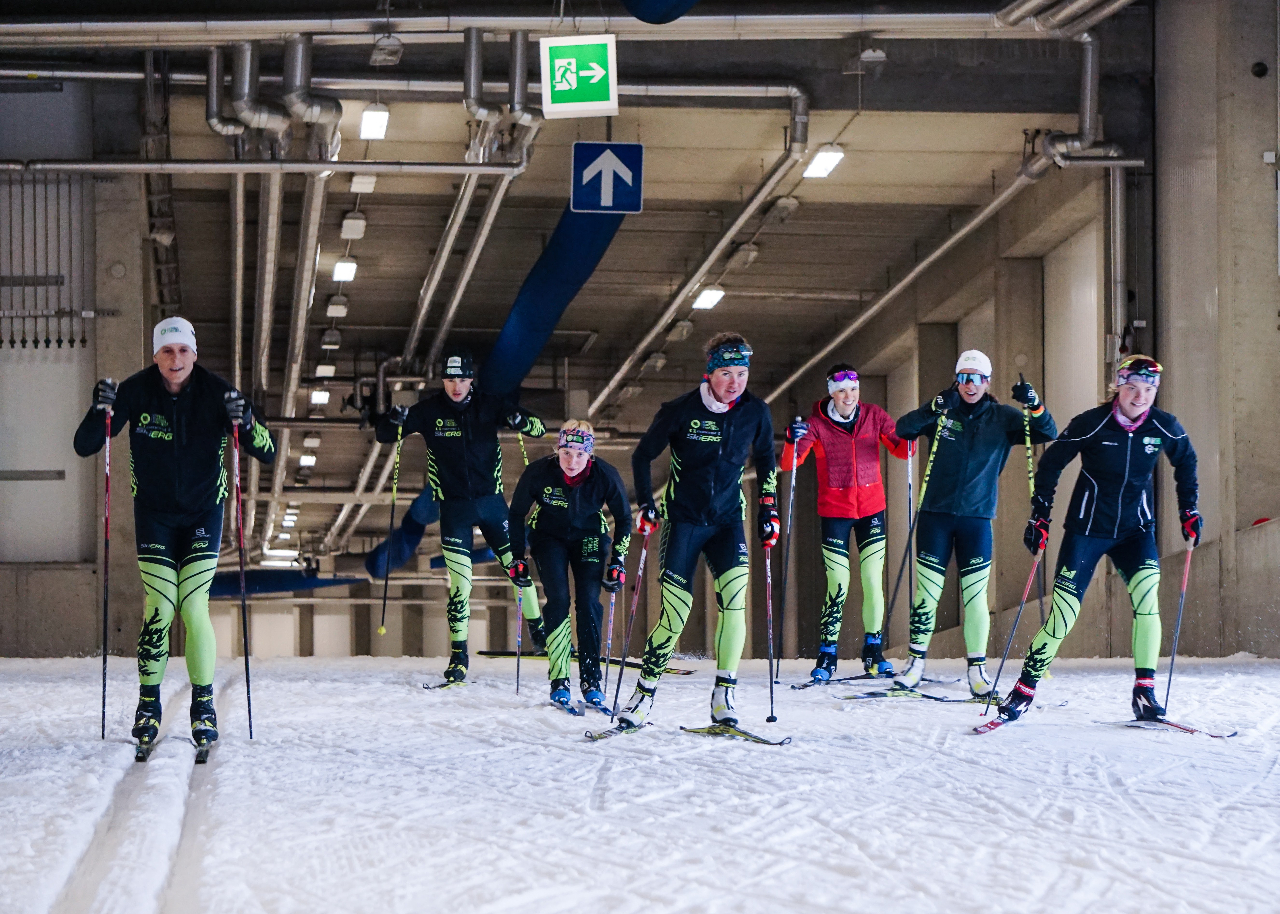 In its inaugural racing season, Minnesota's Team Birkie has a full roster of Midwest favorites. Proudly representing the Midwest on Team Birkie are several former NCAA collegiate skiers, including Zak Ketterson, Christian Gostout, Ingrid Thyr, Jordan Schuster, and Abby Drach. Ketterson made the decision to join Team Birkie following a successful collegiate career with Northern Michigan University (NMU). He has been enjoying a smooth transition, citing that since he "grew up in Bloomington, moving from NMU back to Minneapolis is just like coming home again." Ketterson has "always loved training in the Twin Cities" and is grateful to "be able to do it full time once again."
When asked his favorite part of being based in Minneapolis, Ketterson mentions "the life balance that Minnesota has to offer. I am able to put in super quality training every day while still being able to do tons of fun stuff in the city." The chance to explore Minneapolis through museums, sports events, and new coffee shops has allowed Ketterson to "easily take my mind off of skiing when I'm not training, which makes me much more focused when I do train." Looking ahead to this season, Ketterson is looking forward to starting the SuperTour in the Midwest in Duluth and Cable. He says, "It will be really fun to see my NMU friends again and I think it is a really good opportunity for me to have some good races on courses I know well."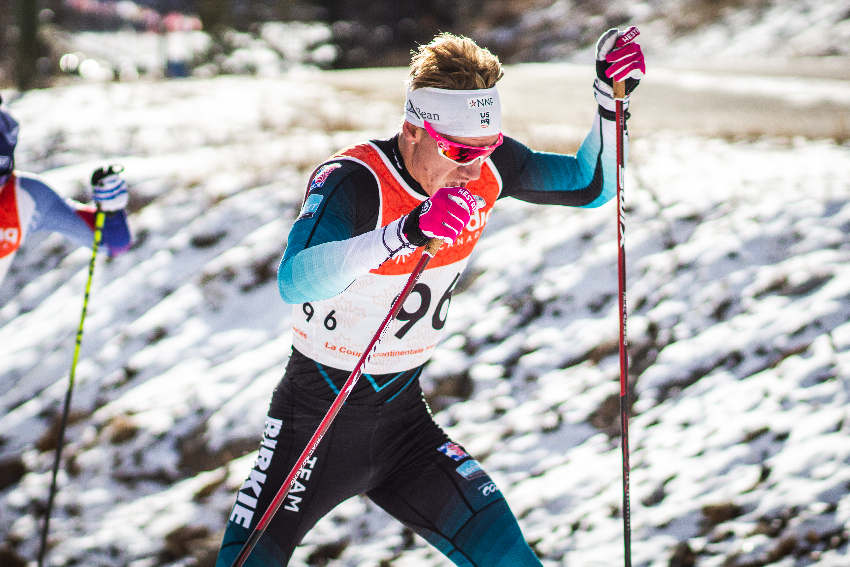 Now racing for Western professional teams are Sarah Goble and Kevin Bolger of the Sun Valley Gold Team (SVSEF Gold). Bolger will be starting his season in Europe on Period I of the World Cup. From BSF Pro, based in Bozeman, Montana, look out for Hannah Rudd and Reid Goble. Currently hailing from Anchorage, Alaska, Rosie Frankowski of Alaska Pacific University (APU) is sure to put on a strong showing this season.
In preparation for the first SuperTour race of the season, many teams recently sought out snow at Frozen Thunder at the Canmore Nordic Centre in British Columbia. Culminating a block of on-snow training, skiers hopped in time trials on November 9th and 10th. These time trials drew several American teams, including Team Birkie, BSF Pro, and the SVSEF Gold Team. The first day was a 5km classic interval-start for the women and a 10km classic for the men. Many former and current Midwest stars excelled, giving a glimpse of what is to come this winter.
Reid Goble, a 2020 Michigan Tech graduate currently skiing for BSF Pro, powered to the win in the men's field. Covering the 10-kilometer course in 25:19.3, Goble just edged out Johnny Hagenbuch of SVSEF Gold and Zak Ketterson of Team Birkie. Hagenbuch and Ketterson finished in times of 25:21.4 and 25:22.5, respectively. Goble reports, "I felt like I had really good energy for the time trials, which is a good boost of confidence and hoping that it carries into the real season." In terms of how his first year on BSF Pro has been thus far, Goble says, "I have been having a lot of fun out West and have been enjoying life as a professional skier."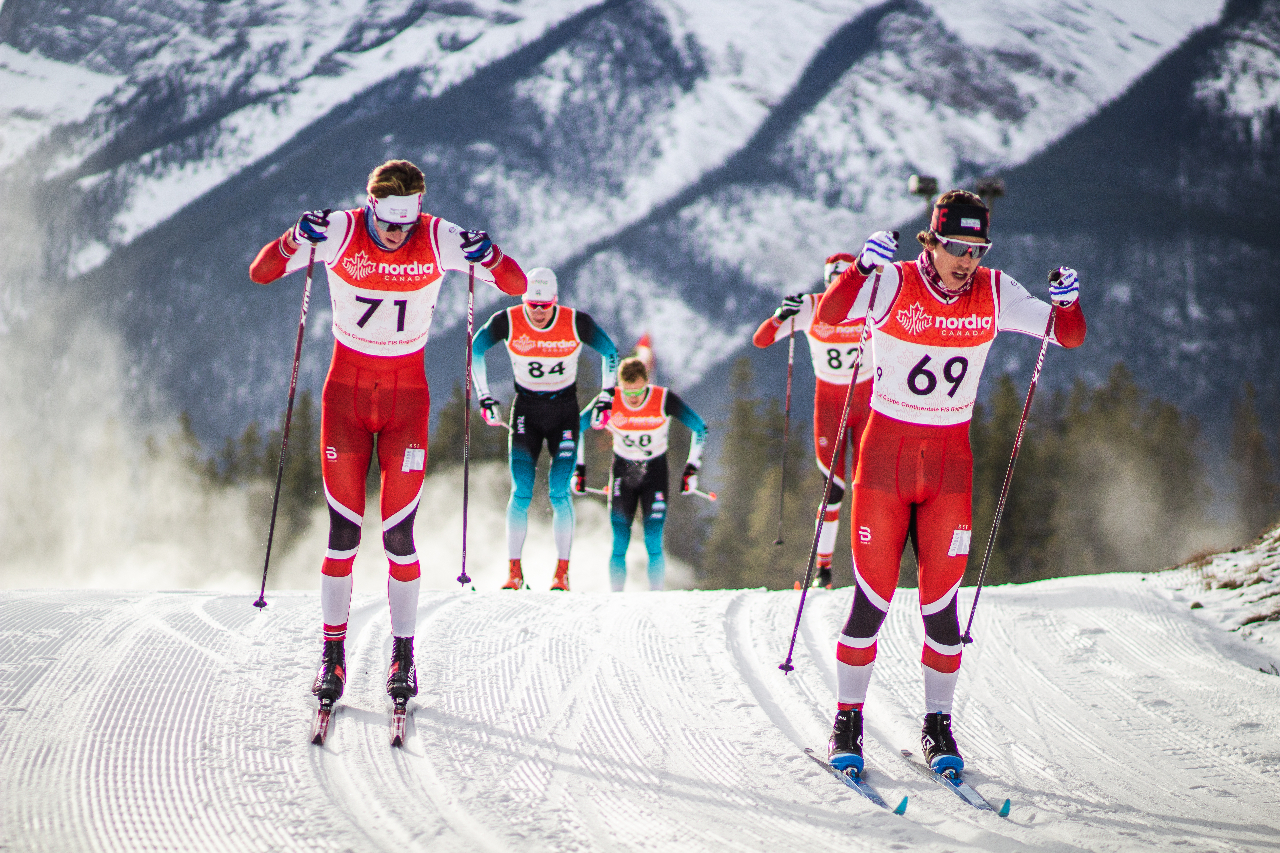 For the women's 5km classic time trial, the podium belonged to Canadian Dahria Beatty, Canadian Olivia Bouffard-Nesbitt, and Lauren Jortberg of BSF Pro with times of 14:01.1, 14:34.0, and 14:34.7, respectively. Finishing in the top 10 were Sarah Goble (SVSEF Gold) in 7th place with a time of 15:04.5 and Hannah Rudd (BSF Pro) in 10th with a time of 15:13.1.
On November 10th, the women competed in a 10km skate interval-start, whereas the men skied a 15km skate. The women's time trial was again won by Dahria Beatty in 25:32.3. Repeating her second-place performance from the day before was Olivia Bouffard-Nesbitt in 26:17.7. Mariah Bredal of BSF Pro rounded out the podium in 26:30.6. Sarah Goble and Rudd both had strong showings, placing 5th and 6th in times of 27:24.7 and 27:28.1, respectively.
In the men's 15km time trial, Ketterson and Reid Goble showed their prowess once more, finishing in second and third place, respectively. Ketterson skated to a time of 34:57.5, whereas Goble finished in 35:16.7. Hagenbuch of SVSEF Gold raced to the top spot of the day in 34:45.9.
Frozen Thunder Time Trial Results:
With under a month until ski racing is back underway, athletes around the US are putting the final touches on their preparations. With both Olympic and World Cup starts on the line this year, competition is expected to be fierce. Catch the December action by cheering on racers in Duluth on December 4th and 5th or in Cable on December 10th, 11th, and 12th.
SuperTour Schedule
About the author...

Michaela Keller-Miller, a graduate of Wayzata High School and the University of Alaska Anchorage, skis for the Green Racing Project based out of Craftsbury, Vermont. Her ideal day would probably involve a long trail run followed by a stack of pancakes with maple syrup and a chai latte.