FOR IMMEDIATE RELEASE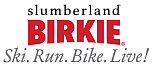 Birkie Q&A Monday, Jan 10th
We have scheduled a live event for you:

Birkie Week 2022 LIVE Q & A

You will be able to join in live on Facebook or YouTube and interact with our staff.

We will cover :
• Birkie 2022… What We Know
• What are we closely monitoring?
- Hosting a safe event
- Bussing
- Start/Finish Areas
- EXPO

Please Submit questions for the Q & A about Birkie week events- American Birkebeiner, Kortelopet, Prince Haakon, Open Track, ParaBirkie, Barnebirkie, Jr. Birkie, Barkie Birkie, and Giant Ski to the Facebook Live Event or the YouTube scheduled event, or kate.barido@birkie.com.