Midwest MTB Report
Summer riding is in full swing and it's hard to believe we're nearing the end of June. A lot of big time events are taking place, and front and center are the CAMBA trails which host the Epic Bike Fest and Chequamegon 100 this month. Series racing in MN and WI has been in full force with the Minnesota series finally on break after four consecutive races. Getting back into the report—highlights from a recent ride at the new Split Rock Wilds trail, a recap from the the Chequamgeon 100, details on Michigan Tech's Junior Mountain Biking Camp, and a few links to mountain bike related news and events.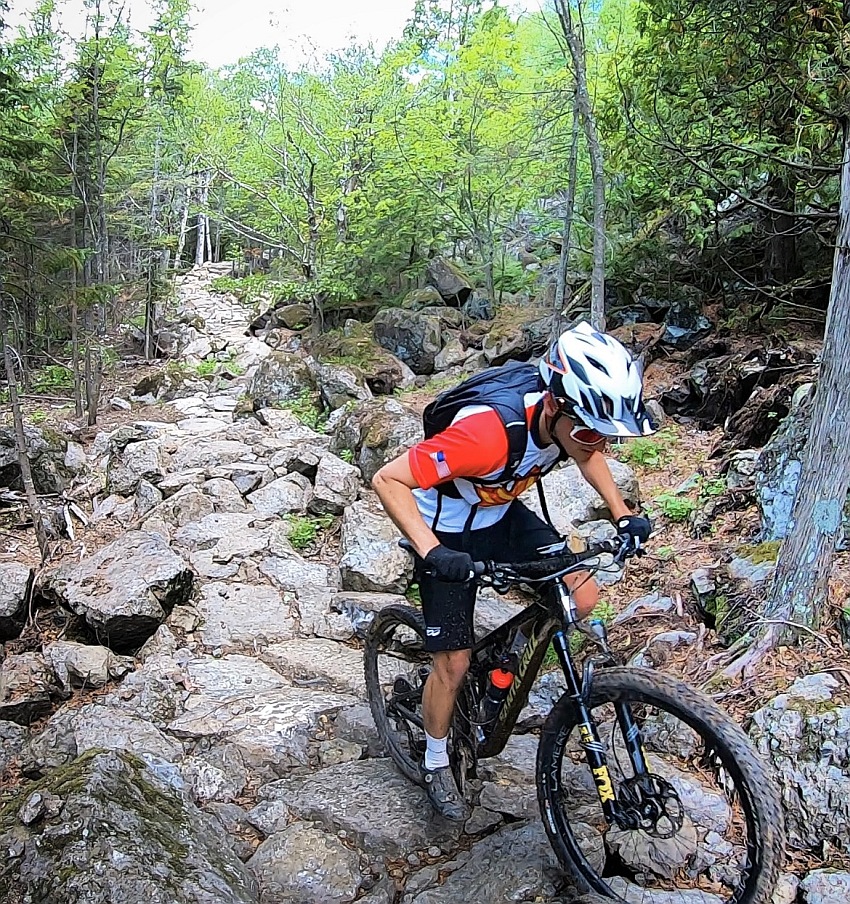 Split Rock Trails
Last week I had the chance to return to one of my favorite new builds in the Midwest, the Split Rock Wilds trails. Located just north of Two Harbors, this is one of the more technical machine built trails recently. This was was my fifth time on the trail, an indication of how much I like the track. There are some incredible rock garden segments with lots of "chunk" and challenging features. Out of all the times I've ridden here, this was probably the most challenging ride with soft/wet conditions and overgrown segments; some extra gnar to the ride.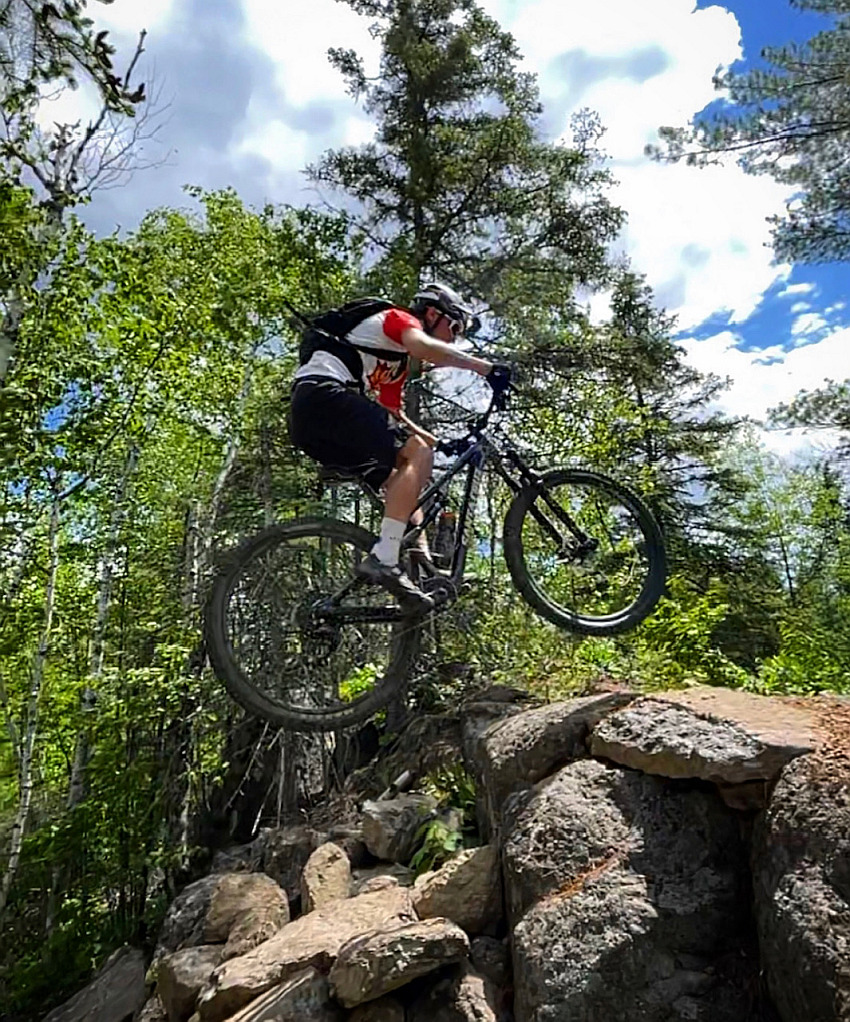 New trail has been added and is being built, but has been slow to open with the late winter along the shore and continued wet conditions. An elaborate and deluxe new campground is now open and provides access to the trail from the south. The trail will be host to a race on July 16th, the day before the Minnesota Mountain Bike Series race at Spirit Mountain, originally scheduled for Lester Park.
Link: Trailforks Split Rock Wilds Trails
Related: New Split Rock Wilds Trails in Minnesota Will Break up the Flow
Chequamegon 100
The CAMBA trails have a full summer of events and activities, recently hosting the Epic Bike Fest and Chequamegon 100 events. Mason Bacso recaps his day at the Cheqaumegon 100: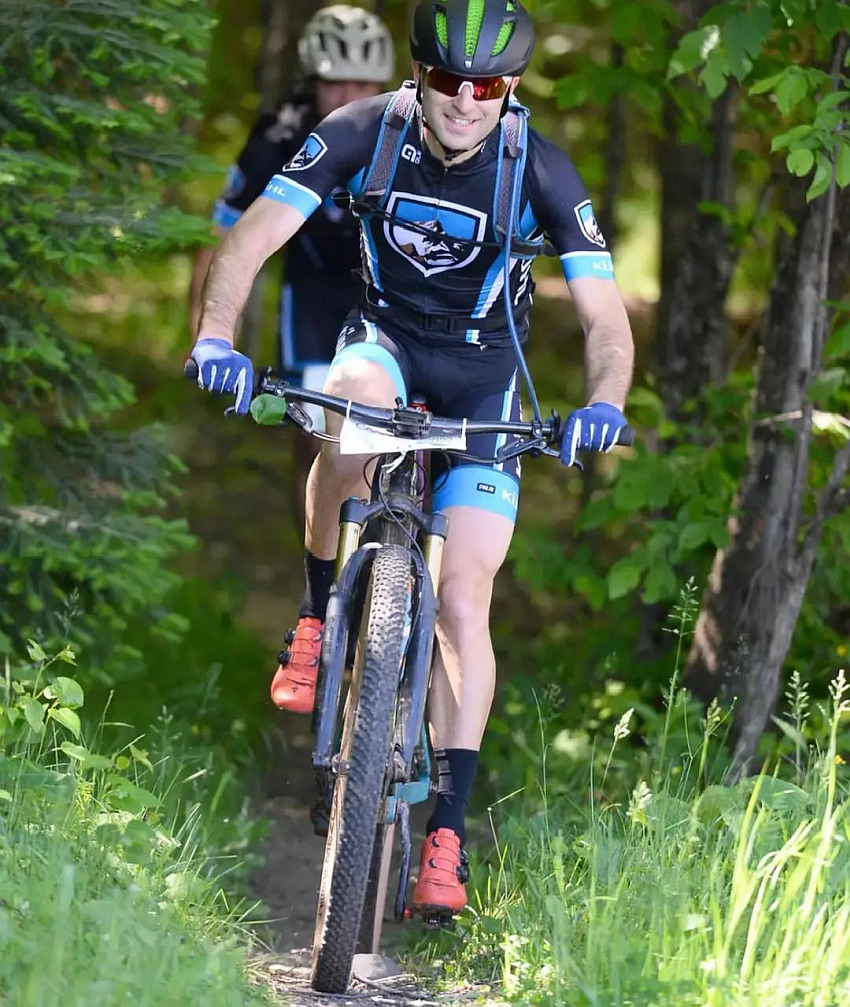 "Simply an enjoyable day on the bike! With the long spring and enjoying other activities, I have felt months behind on the fitness. Best solution is a 100 mile mountain bike race to get caught up right?!?! Makes sense if you also suffer from smooth brain syndrome. Anyway, showed up and got ready for a long bike ride with old and new friends. Race started at a reasonable click and I stayed with the front group for the first 22 miles or so. Once the steeps hit, I dropped it down a gear and started cruising solo for a long while. David Baldus joined after a bummer early crash and it was fun to chat and zip along together. Wasn't long till he zipped onward. Weather was premo, the trails were cruising, music was on point...it was pretty hard not to smile, life is good! Enjoyed flying solo and taking it all in. Never felt fast, but also never fell apart. Crossed the line in 6th place after 9 hours of rocking CAMBA singletrack. Thanks to CAMBA and Freewheel bike for a fun event! Top it off with a dip in the lake and great friends"
Empowering Athletes to Train Like a Pro
Former Minnesotan John Wessling, who is now living and coaching out of California, was recently featured by his alma mater, St. Scholastica, about his coaching and the empowerment of athletes: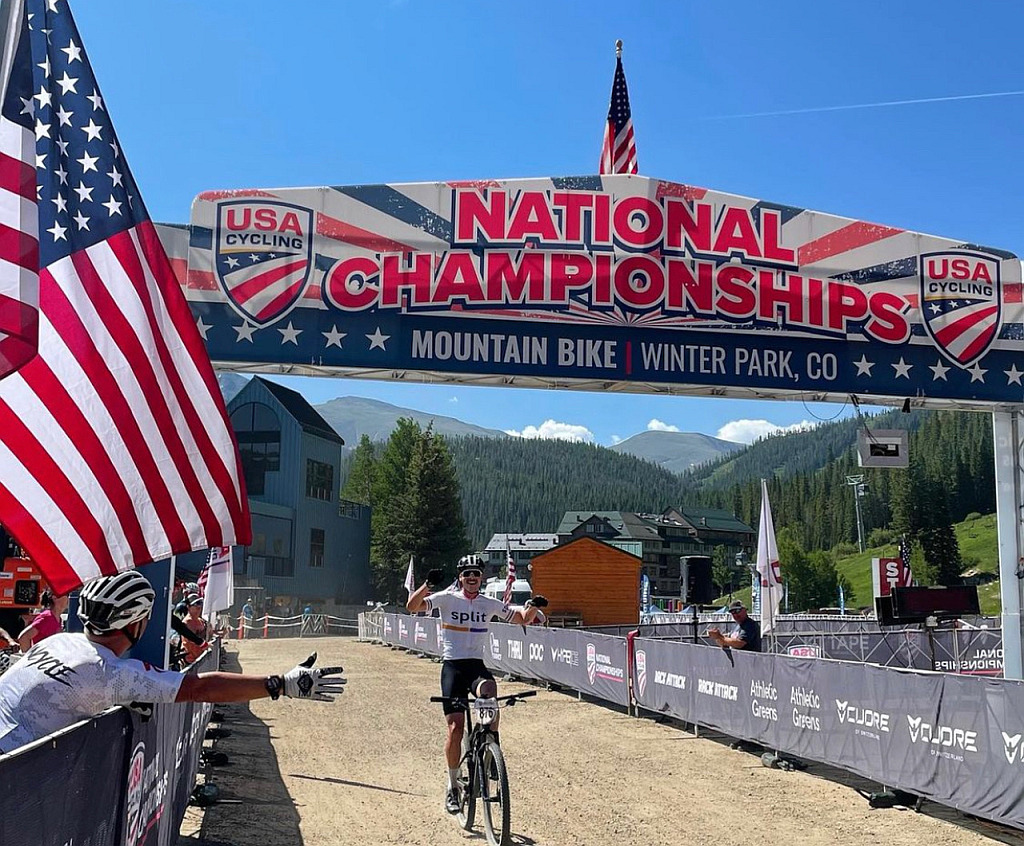 "After putting his heart and soul into the cross country skiing team at St. Scholastica, John Wessling '14 has put his skills to the test as he continues to push himself, and his athletes to be their best selves. Wessling resides in Utah and California, where he is currently the head coach for the UCLA cycling team."
You can continue reading the article here.
Copper Harbor Junior Mountain Biking Camps
It was another successful week for the Michigan Tech Junior Mountain Biking Camps summer program. Brian Matter heads the coaching staff at the camps, which feature three to six hours of riding per day with a majority of that time spent on building skills. Riders face challenging, fun trails, and are pushed to improve riding skills.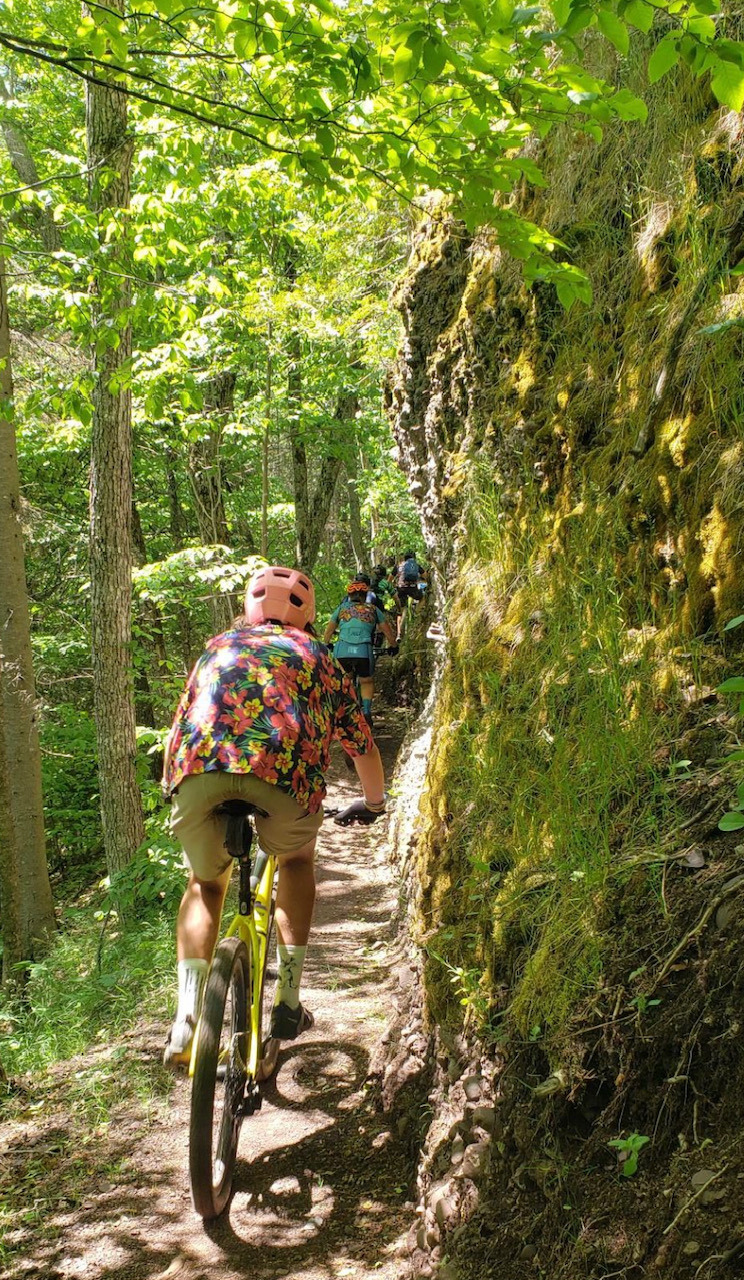 Matter's day 1 post from Instagram:
"Day 0 blended pretty much straight into Day 1 for the Jr Mountain Bike Camps! It started great with Paul Fabian's first pasty. Then we arrived to Copper Harbor and couldn't stop riding! 3 hours in and a fresh caught fish sandwich fueled us for 3+ more. Soon it was dark and we were finally obliterated. At midnight we set up camp at Trails End. This morning a coffee and Thimbleberry Donut had us ready for 25 stoked kids and more pedaling! The rain and the wet muddy roots and rocks was just par for the course!"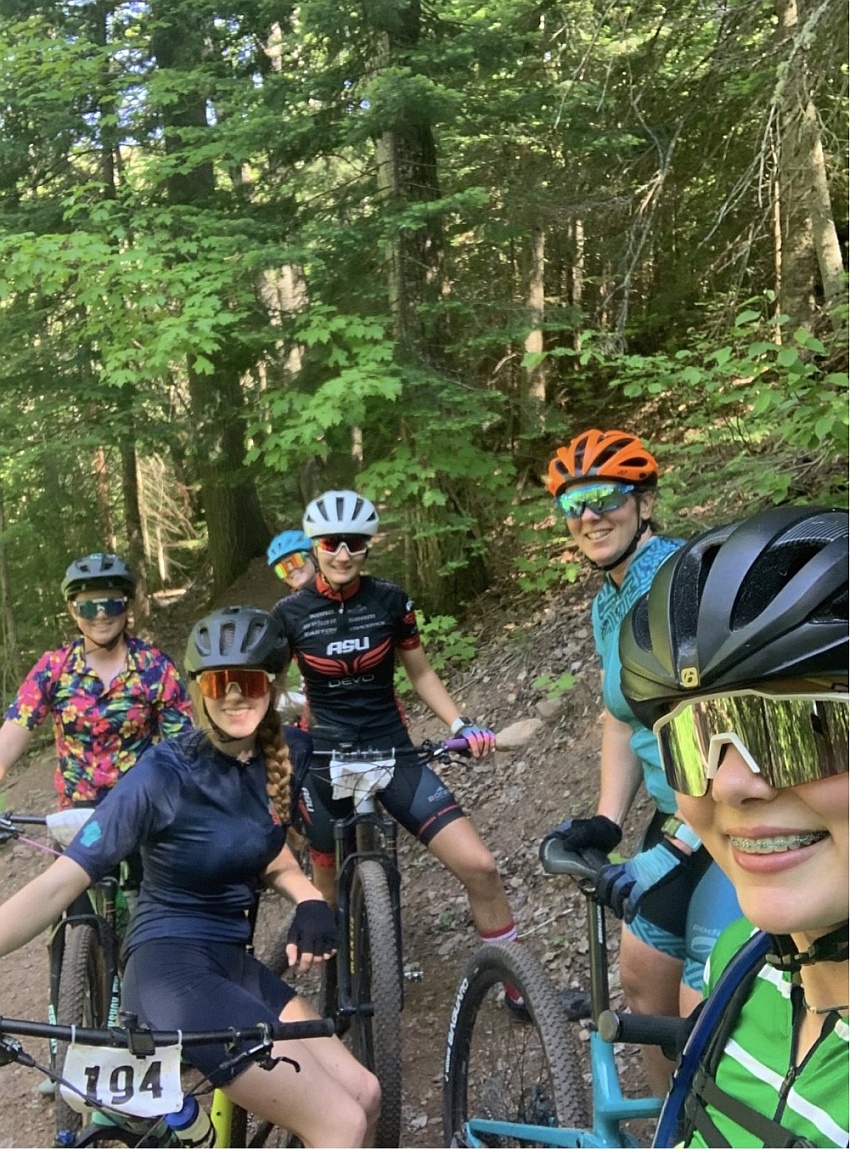 Day 2 saw female Pro rider Kyia Anderson make an appearance, who posted: "Had a blast riding with the ladies and the whole gang at the Jr MTB Camps!"
MTB Clinics by Ski Hut
Ski Hut of Duluth has already hosted it's first two mountain bike clinics, but has one more series that features three more sessions for women looking to improve their advanced riding skills.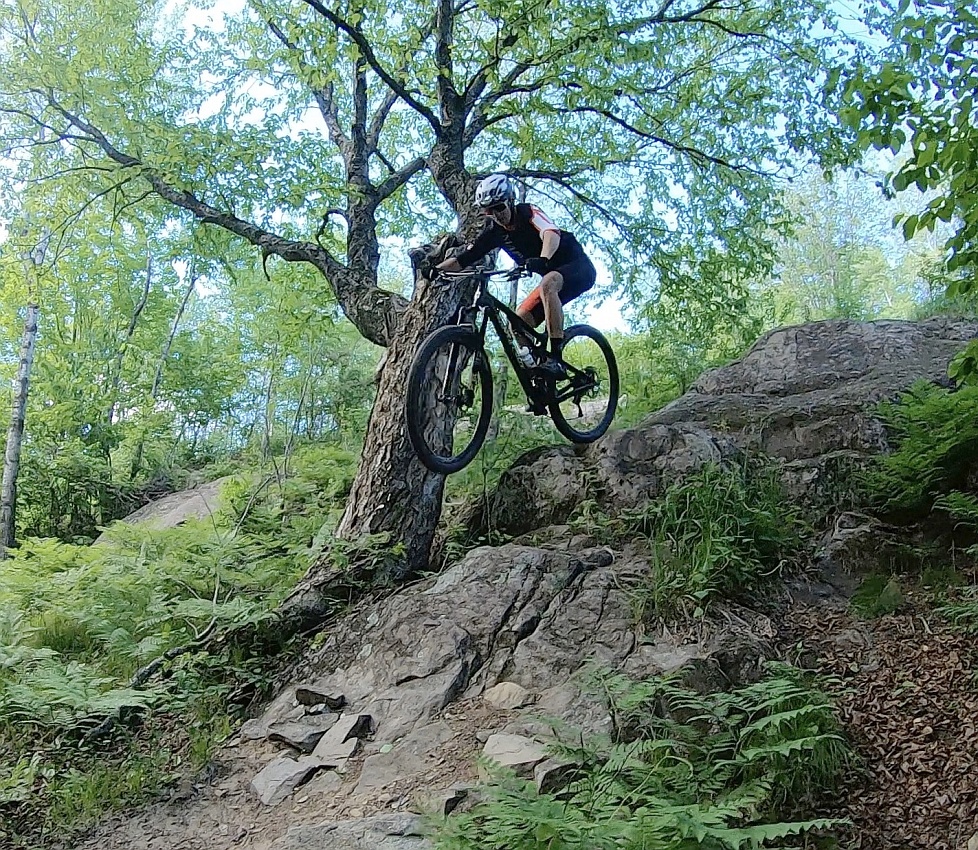 Gravel Riding Perspective
Gravel riding has been on a tear, booming in popularity. Personally, I've enjoyed riding gravel with a mountain bike, and even a road bike, running a bit heavier tires and tubes. Singletracks.com recently posted an article on grave riding from the perspective of Brooke McFerren:
"Over these past two years, as I've thumbed through Instagram and Strava, I've noticed an interesting phenomenon: Everyone LOVES gravel biking. World Tour Pros are dropping the tarmac and hitting the dirt. Mountain bikers are retiring from big hits and seeking out fire roads. Maybe it's a ploy to sell more bikes to an emerging market, maybe it's legit. Gravel bikes, like e-bikes, have permeated our culture, and gravel bikes sure seem way less polarizing."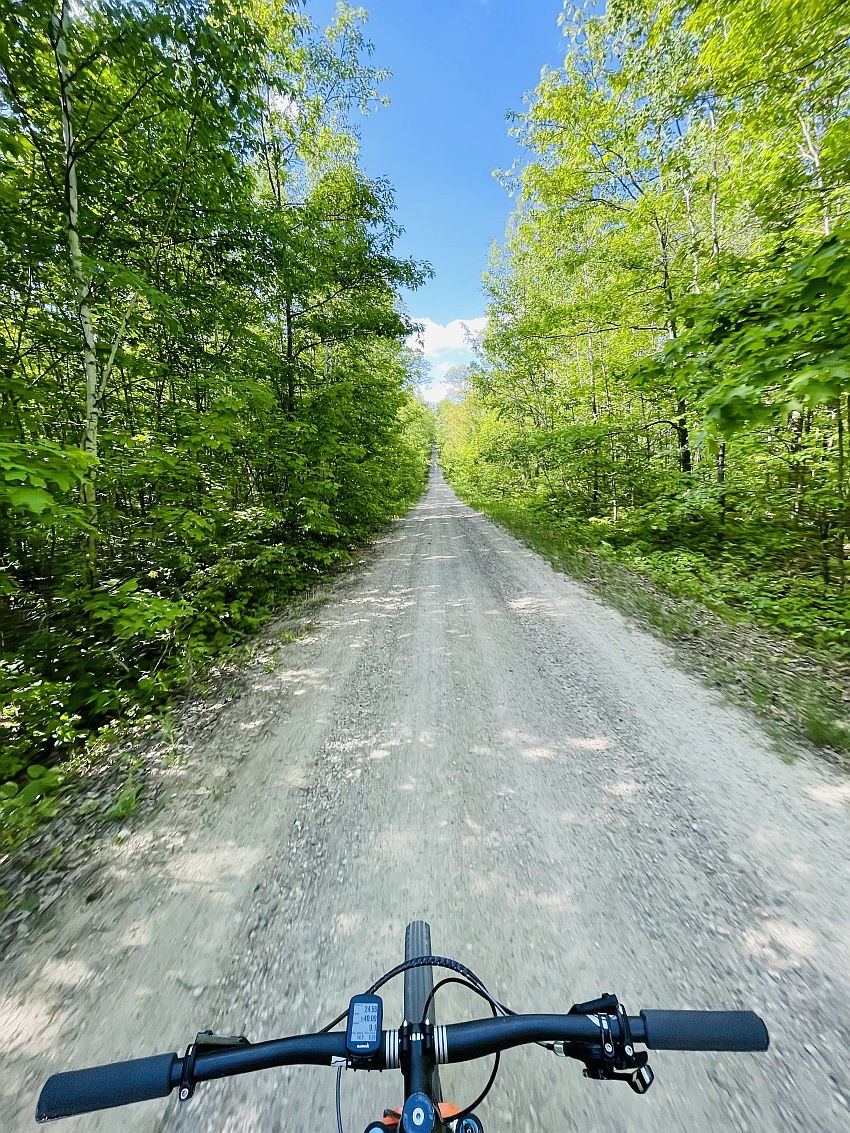 Looking Ahead
Riders will be heading to the North Shore this weekend for the ultra endurance event, the Lutsen 99er. There's always a fun gathering of riders for racing on Saturday, and riding opportunities abound for the remainder of the weekend with new trails nearby at Jackpot and Split Rock Wilds. From the 2022 Lutsen 99er athlete guide:
"The Lutsen 99er, 69er, 49er, 25er and kids races start and finish are all staged here at Lutsen Mountains."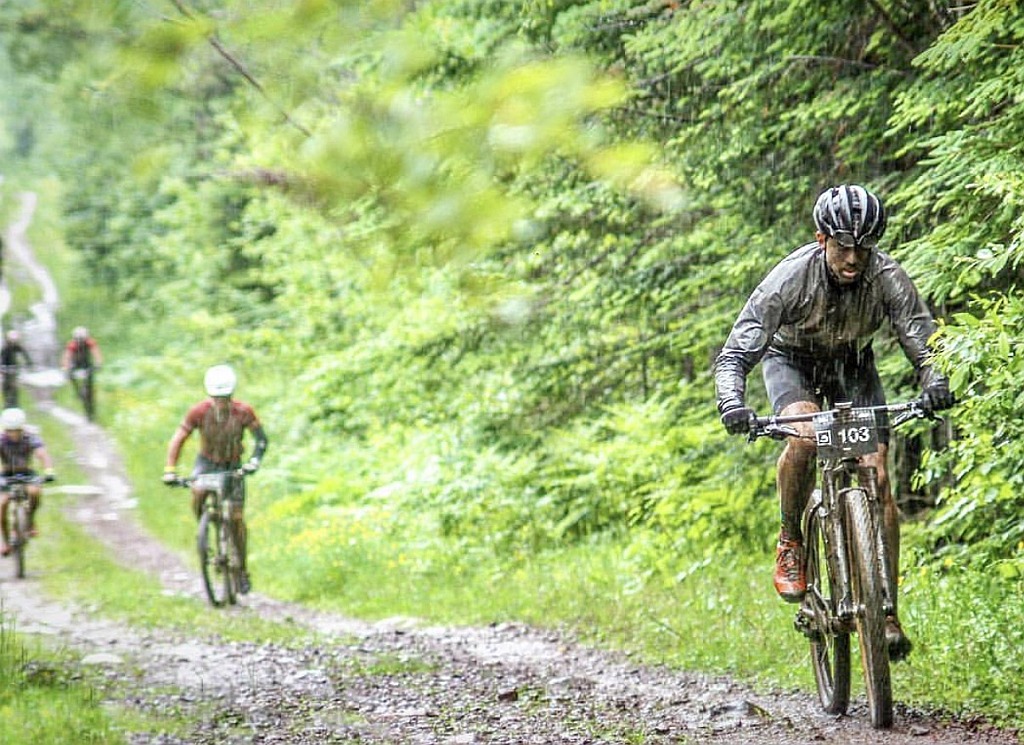 "The ski area was a dream of George Nelson, Jr, grandson of CCA, since his army training days in Colorado with the famed 10th Mountain Ski troops. After returning from the Northern Italy Theater shortly after World War II, George completes his dream and opens Lutsen Mountains in 1948. Tom Rider and Charles Skinner, Jr, purchased the ski area in the early 1990's and today continue to make sizable new investments as they carry on the great tradition of Lutsen hospitality."
Keep the wheels moving!
About the author...

Jay Richards maintains a very active lifestyle. He somehow finds time between managing a full-time resort (Maplelag) and bringing up a family of four boys with his wife Jonell, to compete in both mountain bike and a few cross-country ski races. Jay rides for Maplelag Resort, manages the Maplelag mountain bike team and enters his 32nd year of racing and promoting mountain bike races.

Have an event or mountain bike related information to share from the Midwest? Feel free to contact Jay at